A perfect sweet recipe to accompany your festivals or even otherwise. The recipe does not call for addition of any sugar or jaggery! Just some dry fruits and nuts of your choice combined together till well mixed. This has got to be the simplest yet a royal sweet recipe I have ever come across! At home this sweet is made quite often, festivals or not. It is even ideal as a mid morning snack !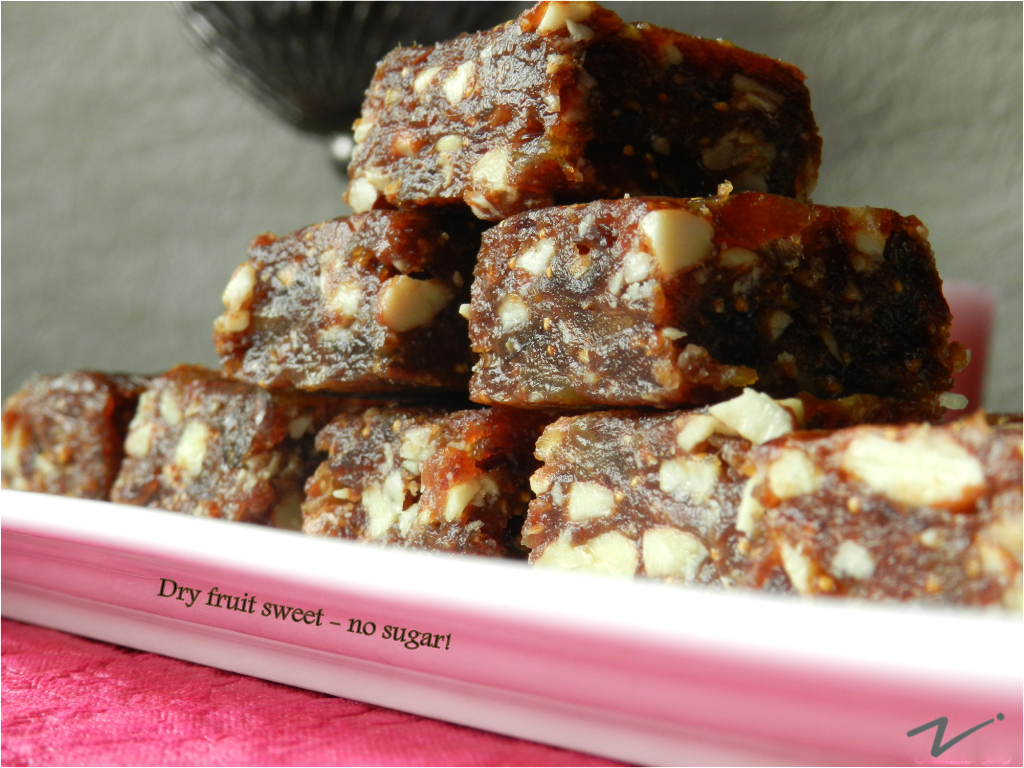 Sweetness of the dates, crunch from the fig, bite of the nuts all together make a lovely combination!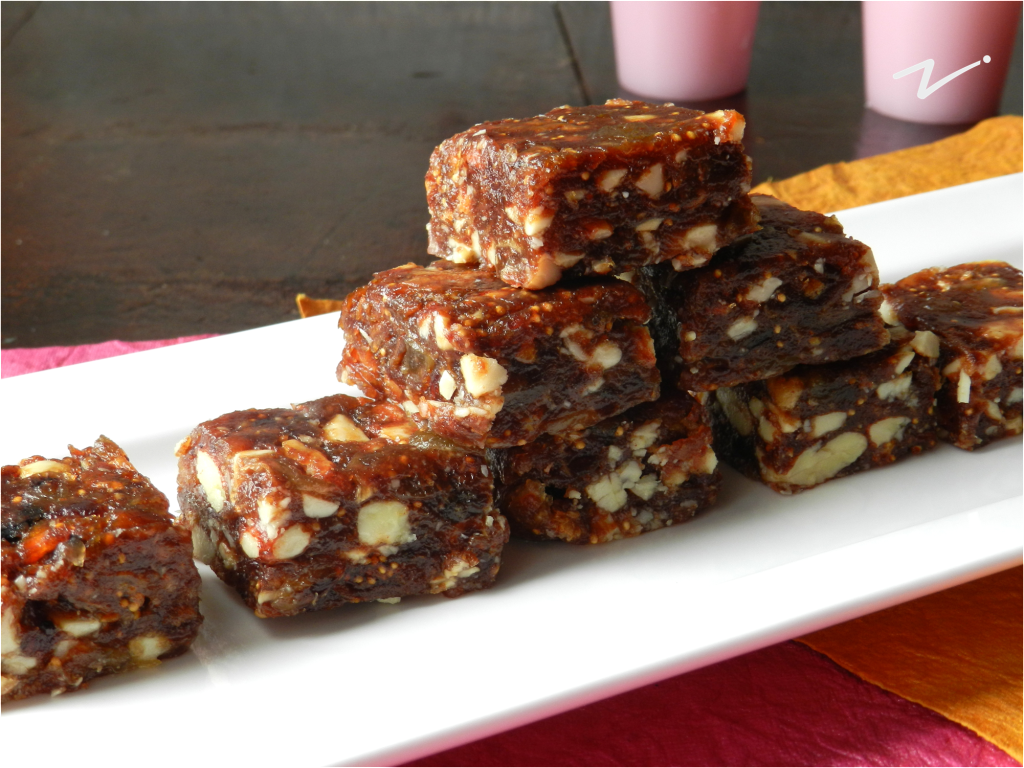 The burfi at different stages of being cooked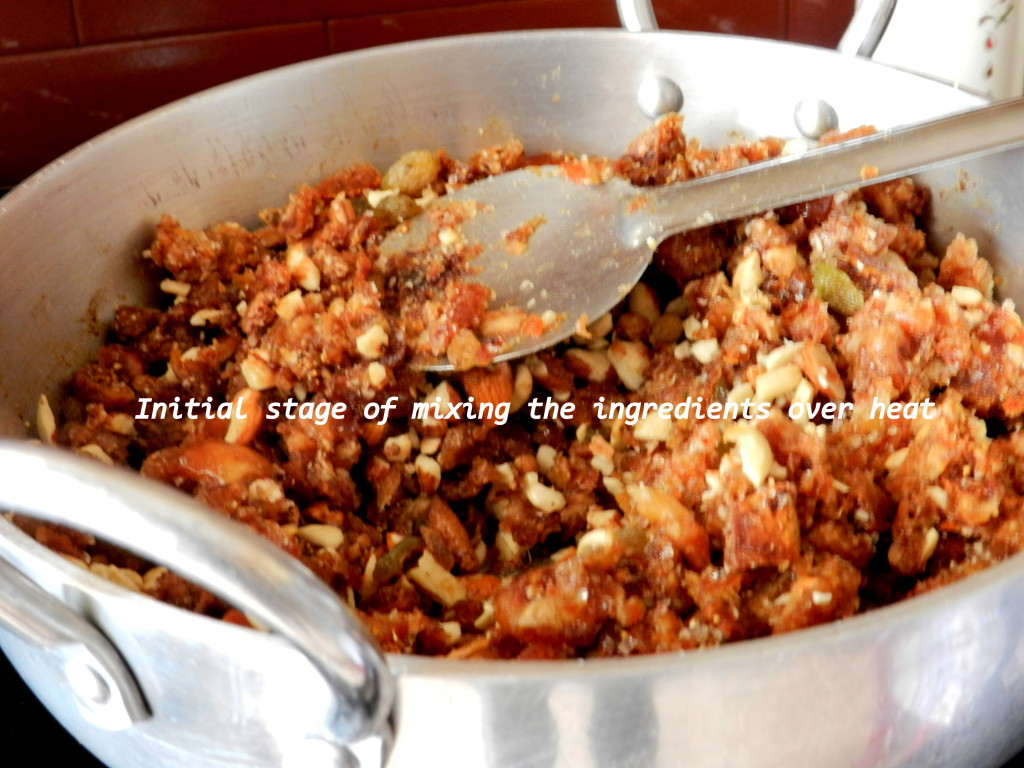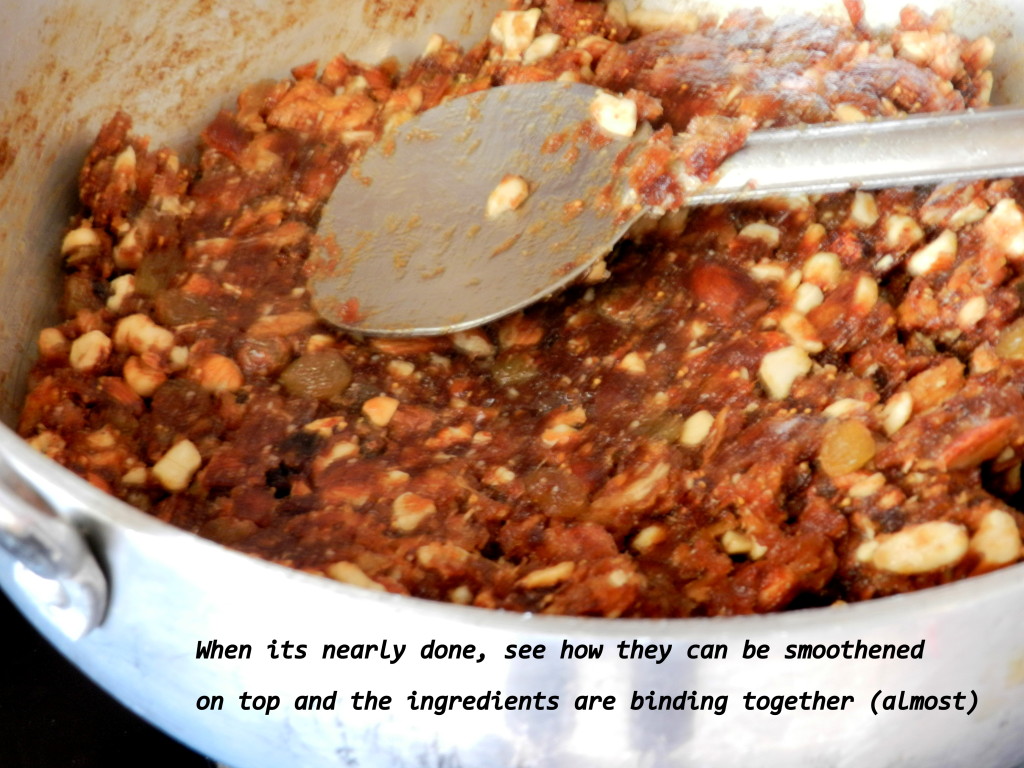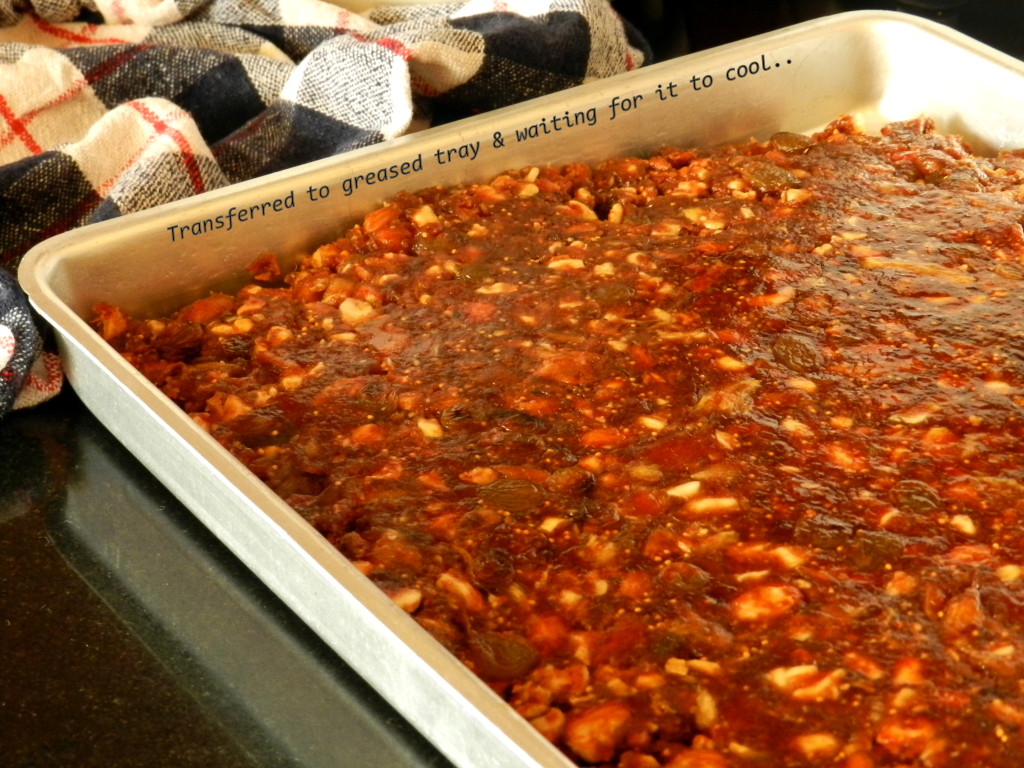 Now its your turn to try it out!
Dry Fruits Burfi
No sugar healthy, power packed burfi
Dry dates (khajur – 500 gms)
Almonds/ badam (whole – 100 gms)
Cashew/ kaju – 100 gms
Raisins/ draksh – 100 gms
Dry figs/ anjeer – 100 gms
Pistachio/ pista (plain – 100 gms (optional))
Ghee – 2 to 3 tbsp or as needed
Deseed dates and chop fine or pulse for 2-3 times in mixer to chop them up very coarsely. Do NOT make a paste. Chop badam, cashew, pista (if adding) coarsely with knife or pulse in mixer to chop very coarsely. Chop anjeer.
Grease a tray/ thali with ghee, set side.
In a wide and thick bottom pan/ kadai put in all the chopped dry fruits, nuts, raisins. Mix once.
Add a tablespoon or two ghee, keep the pan over heat and mix and heat, stirring constantly till all the ingredients bind and stick together, forms almost one mass. You can add 1-2 tbsp more ghee if needed for sheen.
Transfer to greased tray and pat/ flatten on top to smoothen. Let cool. Cut into squares and store in airtight container.
The measurements given are rough approximates. You can easily vary as per taste but let dates be of more quantity than the rest as it helps to bind the ingredients together easily.
You can skip anjeer too and make the same with dates and the remaining dry fruits/ nuts.