The summer makes its appearance and we all seek refuge in refreshing, cooling or Vitamin C enriched fruits or veggies..Our home is no exception.. Besides sherbets, smoothies, shakes & ice creams, this special muskmelon kheer is regular during the hot summer months.There are those cooling recipes which are require too long processes and in this heat one would just want to dish out something instantly! This is one such recipe. Does not require the use of gas even! And it makes for a highly satisfying, vitamin C enriched sweet end to a meal..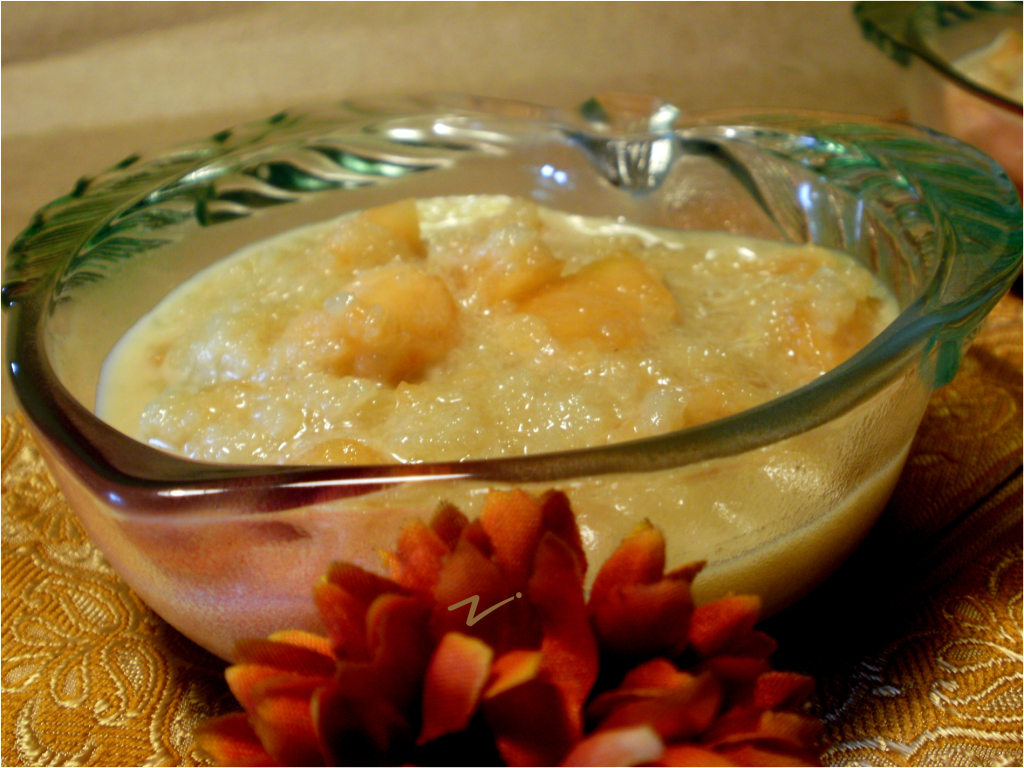 The sweet & juicy muskmelons blend harmoniously with the freshly extracted coconut milk and the taste lingers in your mouth long after you have finished it!
Benefits of Muskmelon
* Has Vitamin A which is useful for maintaining healthy skin.
* Reduces heat in the body.
* Source of Vitamin C and hence an antioxidant.
* Folic acid in this fruit acts as a mild antidepressant.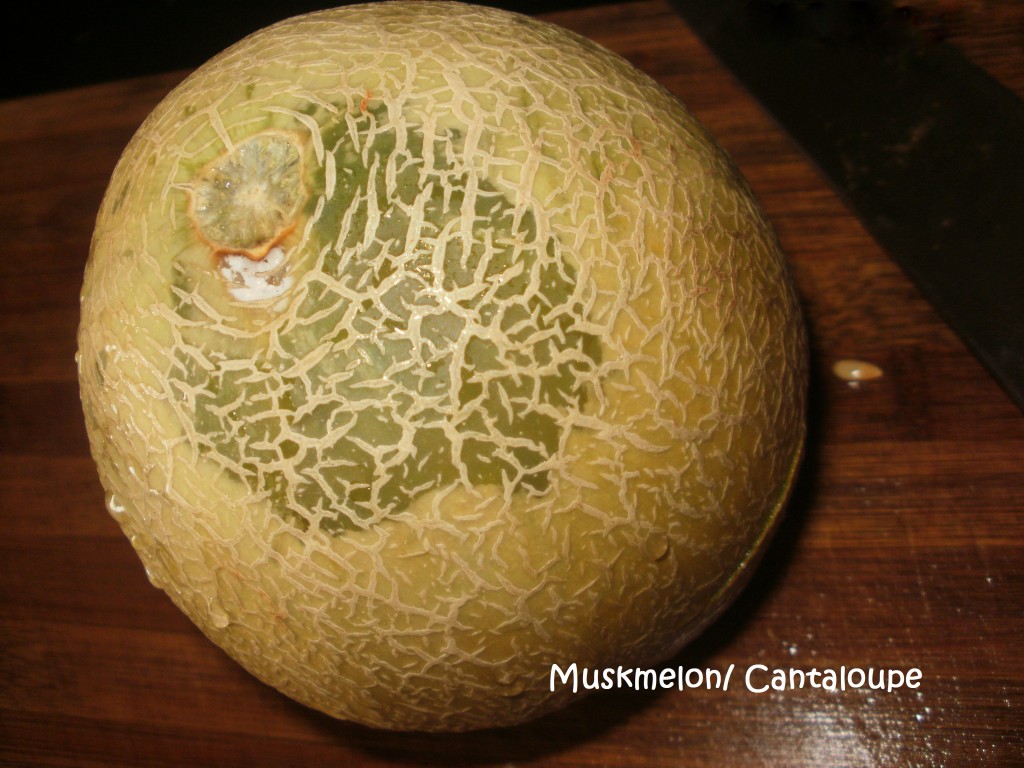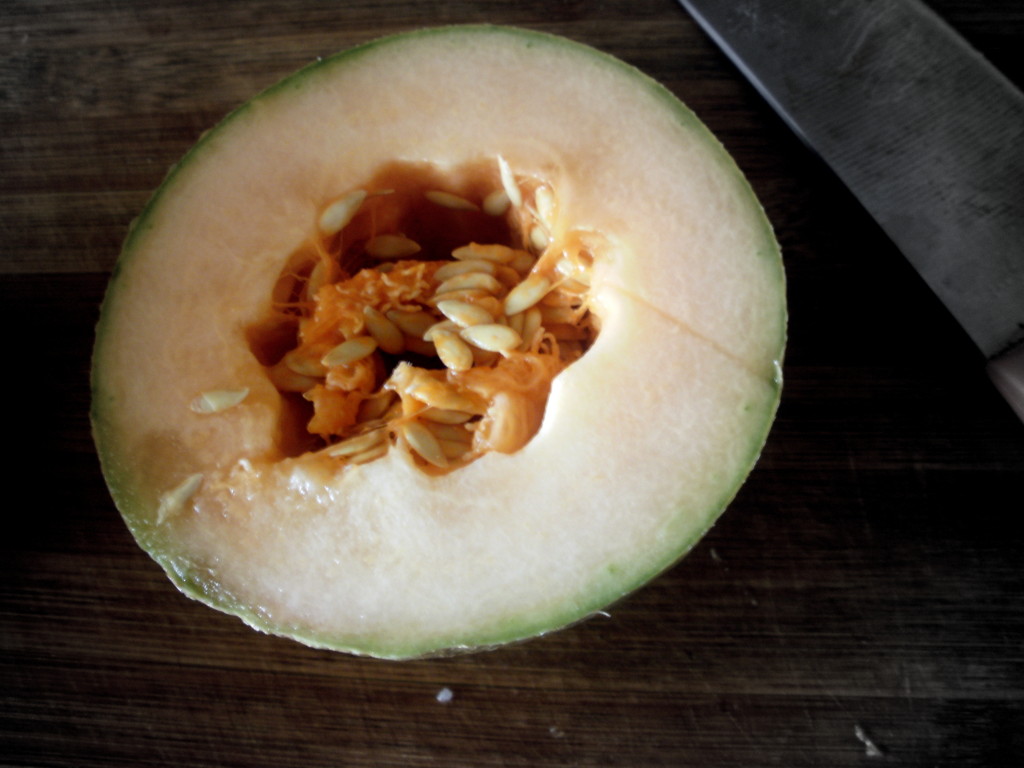 How to extract fresh coconut milk
1 coconut, grated
about 3 cups tepid water (approx)
* Put the coconut along with 1 cup water (or tad more if req) and blend for 2-3 mins. Put the ground coconut in a sieve & filter to obtain the first thick & creamy extract.
* Put the coconut in the sieve back in the mixer, add some more water & blend again. Put in a sieve & filter again to get a thinner extract.
* May repeat this process for the third time to get a thin coconut milk. But do not repeat more than 3 times. It would have lost all the flavor by then. Also this cannot be stored for long and so best obtained fresh as and when required.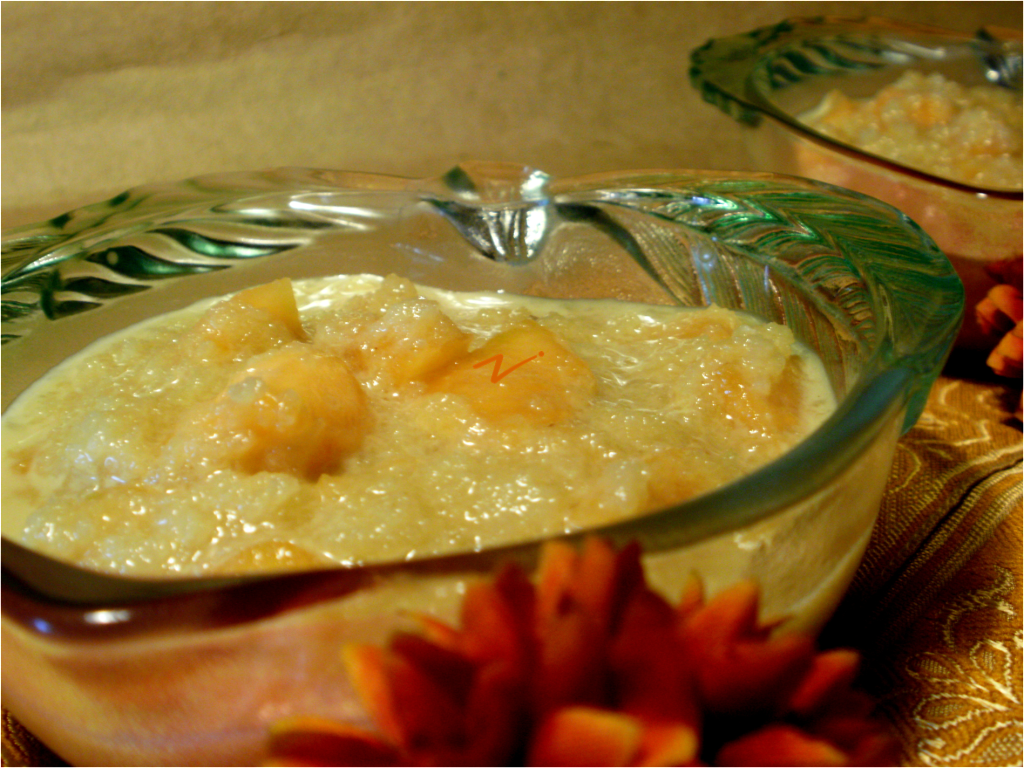 Muskmelon Kheer
Fruity & cooling kheer!
1 muskmelon/ cantaloupe – peel (remove seeds & cube)
1/2 cup powdered jaggery/ gur or to taste
2 cups freshly extracted thick coconut milk (only fresh please, may add some of the second extract too (see how to below))
a pinch of salt
5 tbsp poha/ beaten rice of the thin variety (for thickness)
Chop the muskmelon into cubes & transfer to a bowl. Add the jaggery and mash and mix lightly with hands. You don`t have to mash them completely but do need the bite in the kheer. Mash them lightly just enough to release their juices a bit.
Add the coconut milk, pinch of salt and mix. Taste and if not sweet enough, add more jaggery.
Wash the poha under clean running water for few seconds only, then squeeze to remove excess water and add to the kheer. Serve chilled or at room temp.
If the kheer turns too thick after sometime, add some more coconut milk to thin it down.
Adapted from Amma