A spicy and nutty accompaniment to Thai satay..
One popular accompaniment to the satay is the spicy peanut sauce served in Thailand. The sauce is generous in its spice level. Tang from the lemon and a hint of sweetness from palm sugar make this a lip smacking dip!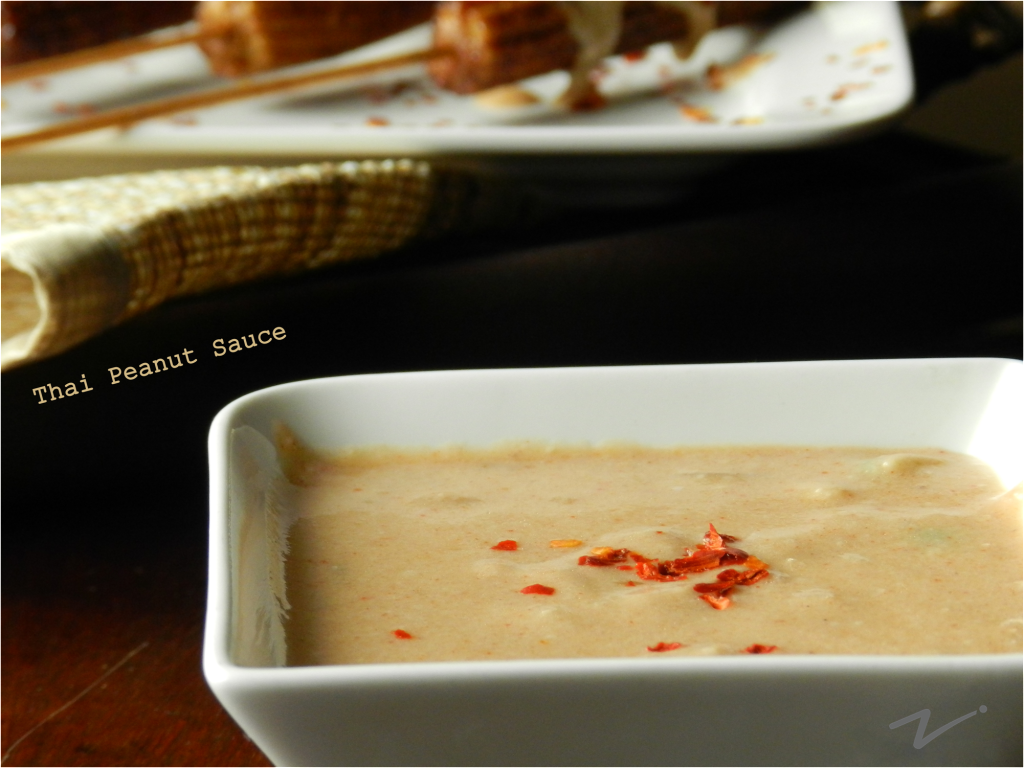 Spicy, sweet peanut sauce with a hint of lemon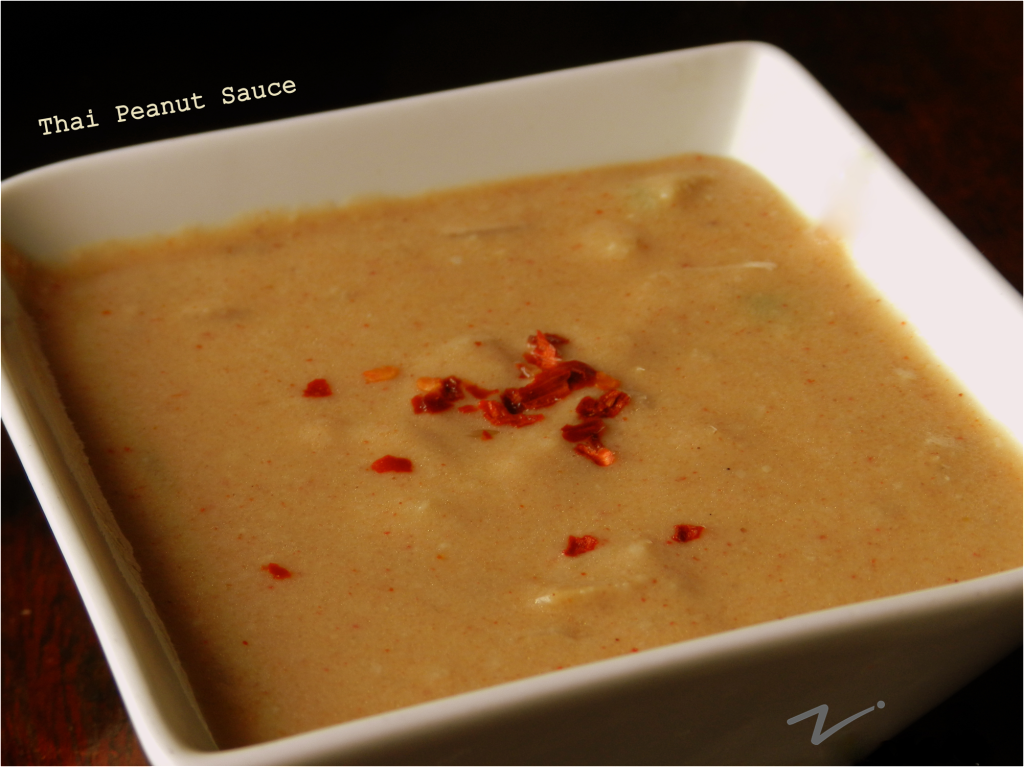 Serve it with Thai Satay
Thai Peanut Sauce
spicy, nutty, tangy.
Vegetable oil – 1 tbsp
Onion – 1 (small)
Ginger – ½ "
Garlic – 4 cloves
Soya sauce – ¾ tbsp
Peanuts/ groundnuts (without skin – 6 tbsp)
Coconut milk – ¾ cup (tetra pack or fresh thin extract)
Lemon juice – 1 tbsp
Lemon rind – ½ tsp
Red chilli powder – 1 tsp OR 1-2 chopped fresh red chilli
Honey OR brown sugar – 1 tbsp
For garnish
red chilli flakes (optional)
To serve
Satay (boiled vegetables, crudites)
Chop onion, ginger, garlic. Grind the peanuts to a coarse powder, then add 1-2 tsp water and grind to smooth paste. Extract coconut milk if using fresh.
Heat oil in a pan, sauté onions till transparent. Add ginger, garlic, sauté for 1 min.
Add soya sauce, peanut paste, 3 to 4 tbsp water and stir. Add coconut milk, salt, honey/ brown sugar, chilli powder, lemon rind. May stir with a whisk if peanuts form lumps. Stir and simmer for 10 mins.
Lastly add lemon juice. Stir and remove sauce from heat.
To serve
Arrange the vegetable satay on sticks on a serving plate. Serve the sweet, spicy, tangy, nutty peanut sauced on the side. May sprinkle with red chilli flakes if desired. Serve hot!
You could also add coconut milk made from coconut milk powder.
You may also add chopped lemongrass stalks along with coconut milk. Then reduce the amount of lemon juice.