Another one of those Udipi special healthy recipes, this time its thamblis. This version is apt for the summer season as coriander seeds are believed to have a cooling effect on the body. Coriander, though often used in curries, may not provide its full benefits when cooked thoroughly along with other spices.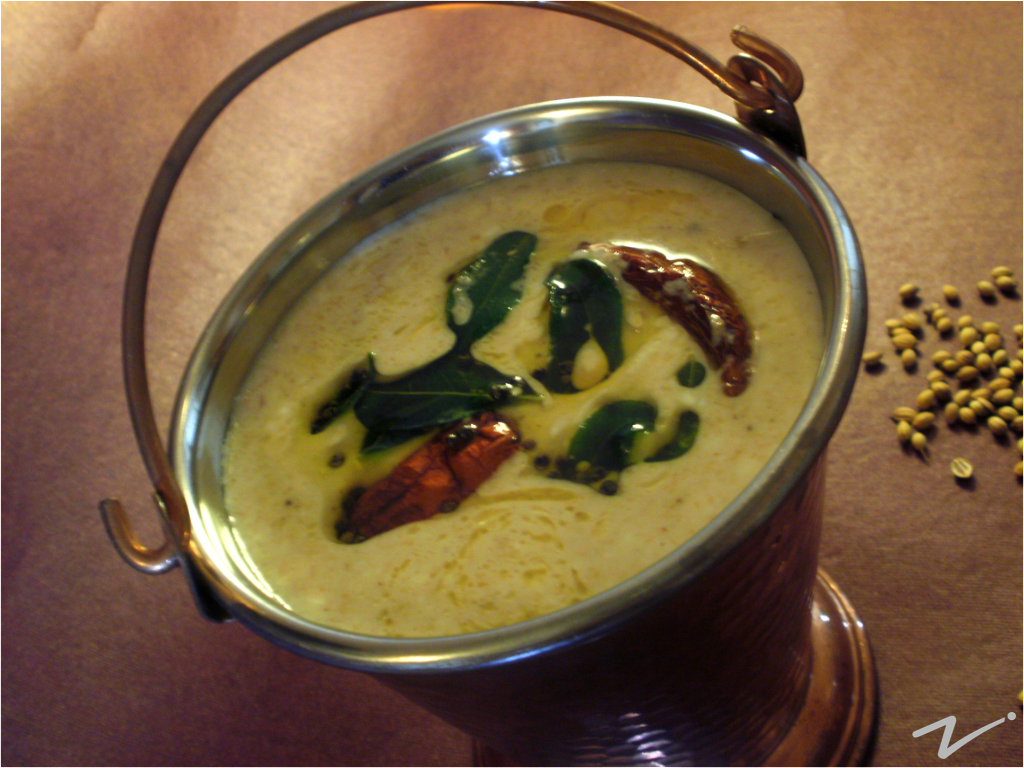 This thambli on the other hand ensures your body benefits directly from its medicinal properties. The seeds prevent digestive disorders and have anti-inflammatory properties. Recently studies have been conducted in the US for its cholestrol lowering effects.
This recipe does justice to the aromatic flavor & earthiness of the spice which comes out well through the slight tanginess of the curds/ yogurt.
This dish often finds its way into our lunch menu during the summer months for its cooling effect. Coriander may be substituted with cumin or fenugreek seeds too (see Notes for measurements). Cumin too as popularly known, can aid in digestion & so ideal after a day of heavy, spicy meal. The level of sourness & the consistency depends on individually taste. Different households have varied preference and the measurements below are just a basic outline. Feel free to vary as per taste!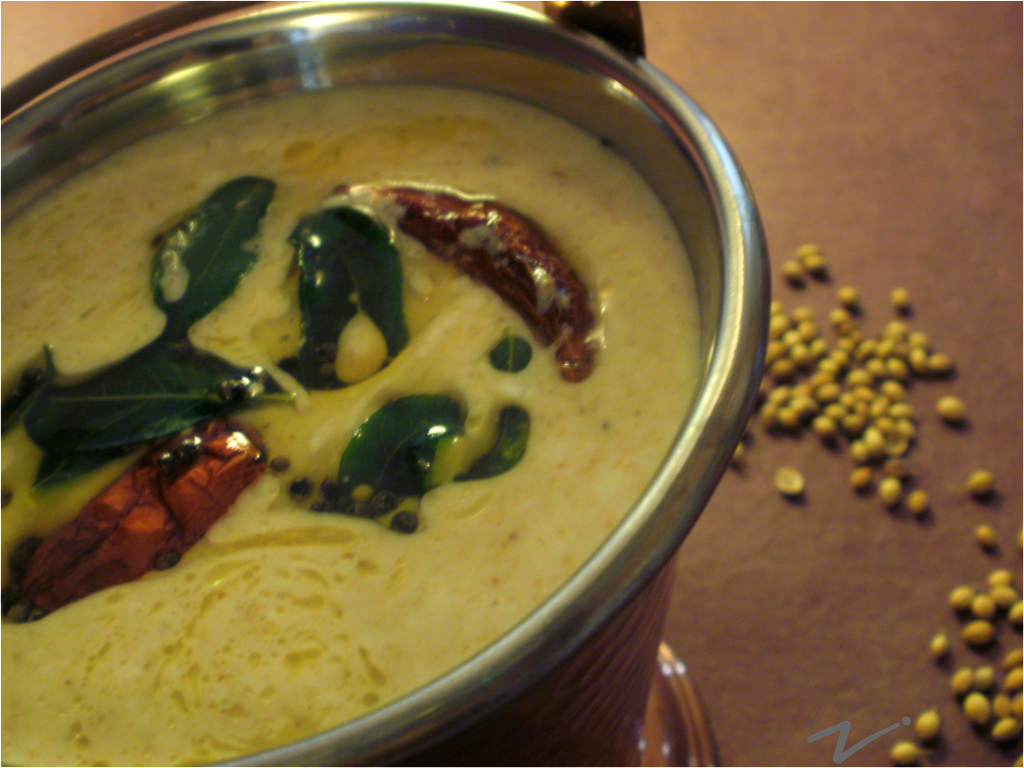 Kothambri Tambli
Cooling coriander seeds and curd tambli.
2 – 3 tsps coriander seeds/ dhania/ kottambari
3 -4 tbsps grated coconut
2 cups buttermilk or fresh curd/ yogurt (preferably homemade)
1 1/2 tsps ghee/ clarified butter
salt to taste
For seasoning/ tempering/ tadka
2 tsps ghee/ clarified butter
1/2 tsp rai/ mustard seeds
1-2 whole dry red chillies (broken into two)
3-4 curry leaves
Heat 1.5 tsp ghee and saute the coriander seeds till aroma emits. Do not let it darken as the tambli will be bitter. Remove and let cool.
Then grind the coriander along with coconut to get a smooth paste by adding some water. May be slightly coarse but thats alright.
Transfer to a bowl, add in the curd/ buttermilk, salt and mix.
For the tempering, heat ghee and crackle the mustard. Add the red chillies, curry leaves & pour this tadka over the tambli. Mix & serve at room temp with some steamed rice or as soup too!
Here the curd required must be thin/ medium thick, not hung or greek style. It should be slightly sour too. Homemade curd which is a day old is ideal for this.
We usually add some curd directly to the ground masala to get the required sourness and thin it down by adding water at room temp to get the required consistency
When grinding the coconut-coriander, add enough water to help to grind it easily but not so much that makes it watery. If you feel that the paste it watery, do not add water later on but add only some curd.
This is a wonderful accompaniment with some hot steamed rice. Serve it as a soup too if you consistency turns out to be too thin to be served with rice.
Variations :
You can prepare cumin or fenugreek seeds thamblis following the same method. In that case add 1 tsp cumin seeds/ jeera. For fenugreek seeds/ methi thambli, add 1/2 tsp methi and also add a pinch of hing/ asafoetida when you grind or into the tadka.