Yet another week is here, it is a Monday and I need a lot of boosters to get me going to start the day! Being bitten by the Monday blues happens quite often, every Monday to be precise. Today seemed no different than the rest. That it is cloudy outside showing signs of heavy showers to pour real soon and I am sitting in a cold room does nothing to intercede and drive away the lethargy in me and bring in sunshine!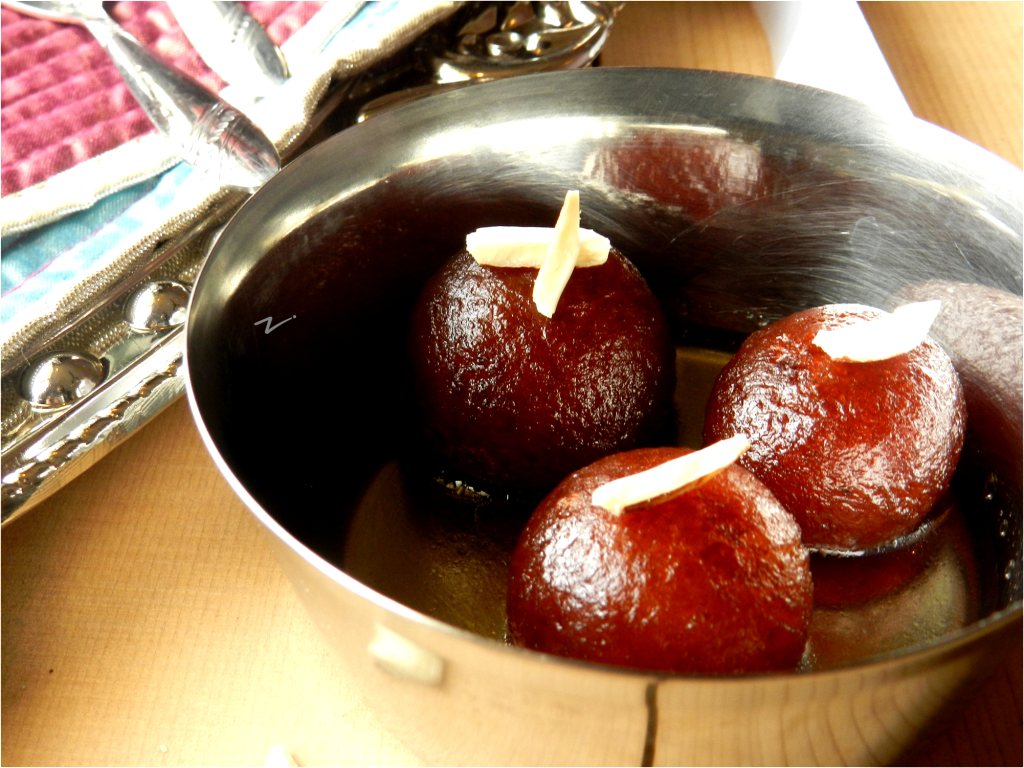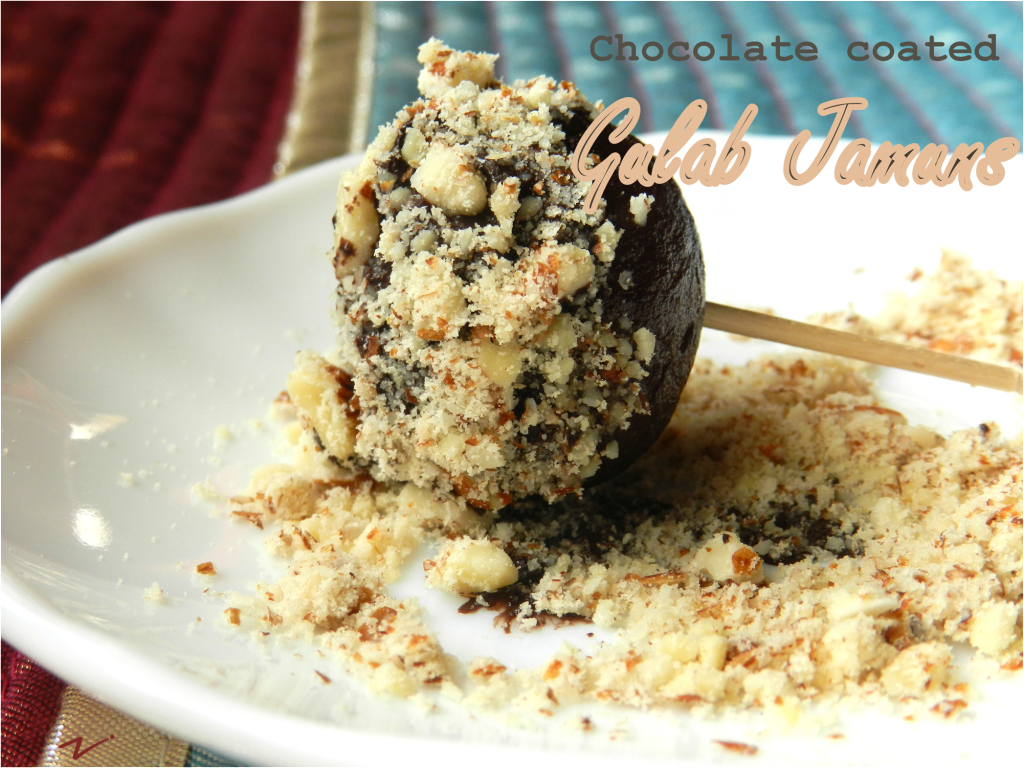 And then I hear and get something totally unexpected! Something good, really really good! A sudden jolt takes me by surprise and leaves me speechless. And then my joy simply overflows and I do a happy dance. It is not some big breakthrough, like I being accepted at Harvard or making some ground breaking discovery. But it is yet another milestone in this wonderful relationship. A relationship of love, care, understanding, respect and more such good things that give meaning and shape to life.
And along the way, while keeping track of such milestones and celebrating them in as many special ways as possible, I found really did make a discovery. A startling discovery in fact…
I discovered that life first is all about rejoicing as many moments as possible with your loved ones, make them feel special and showering unconditional love. And you will find yourself experiencing profound ecstacy..
Days like these call for a small feast. And a sweet dish is not far behind. When all the people involved in the celebration simply adore melt-in-your mouths gulab jamuns, it is but conclusive to feast on freshly made jamuns. And so we set about making delicious instant Gulab Jamuns
After satisfying our taste buds I look out the window at the sky and find the clouds to be retreating, rays of sunshine appearing and spreading light once again to brighten up the day..
And I finally got the motivation to breeze through this Monday, the whole week infact and many more weeks to follow…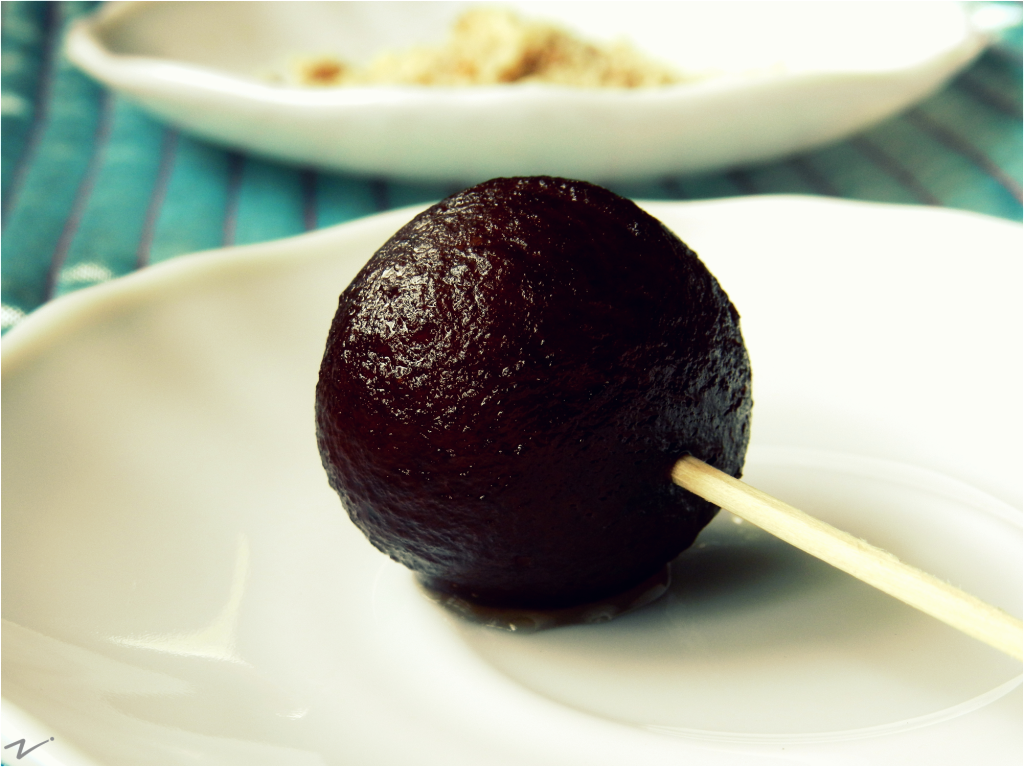 Gulab Jamuns ready to be dipped in melted dark chocolate..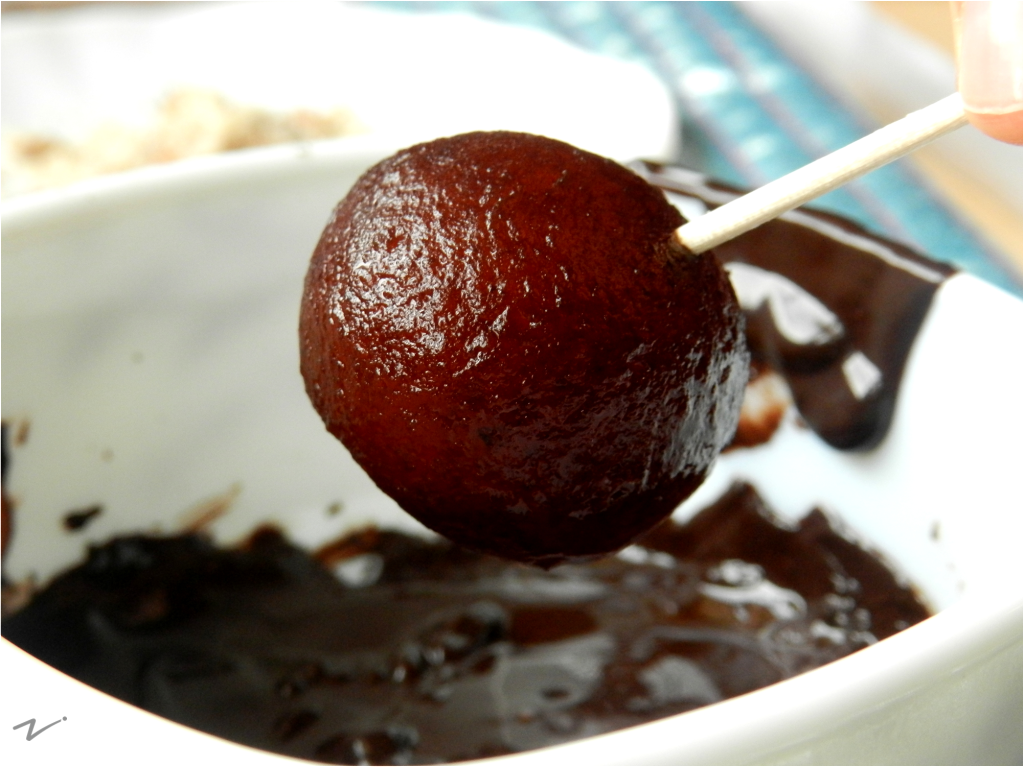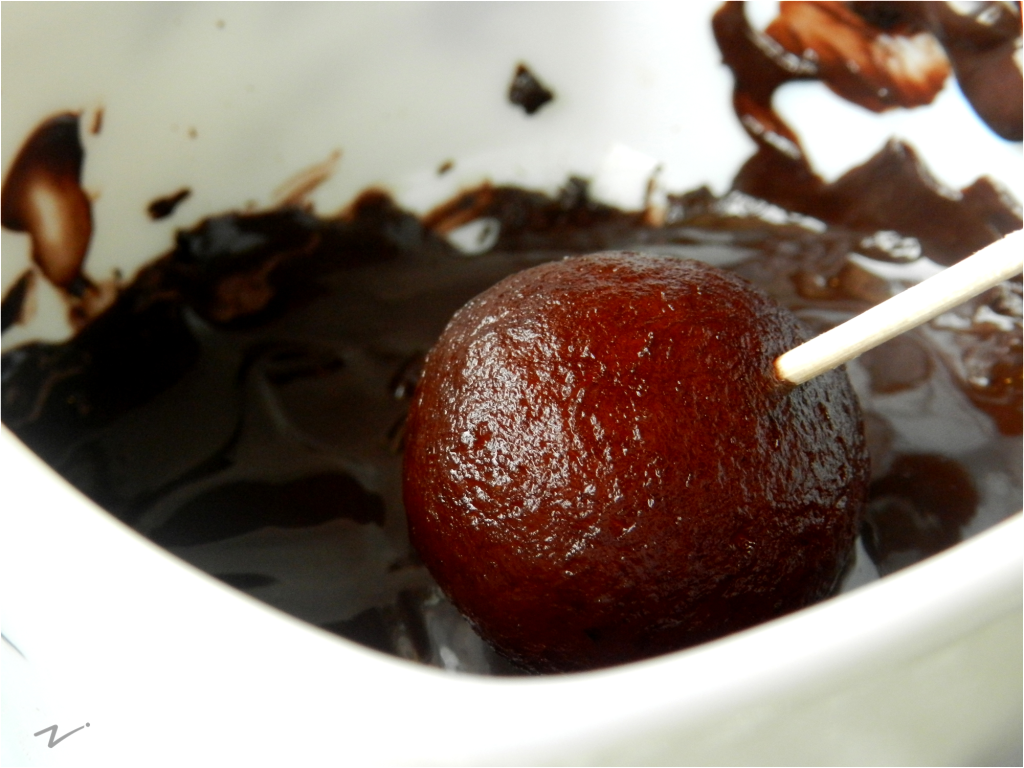 Melted dark chocolate coated gulab jamuns…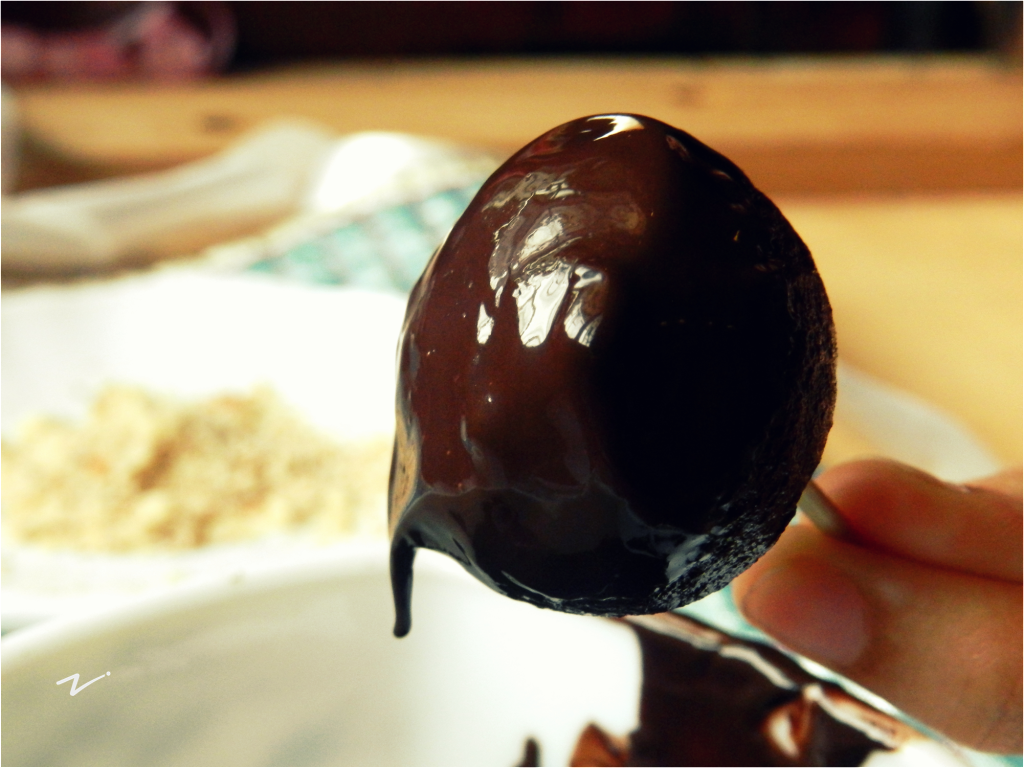 Then coated with crushed almonds…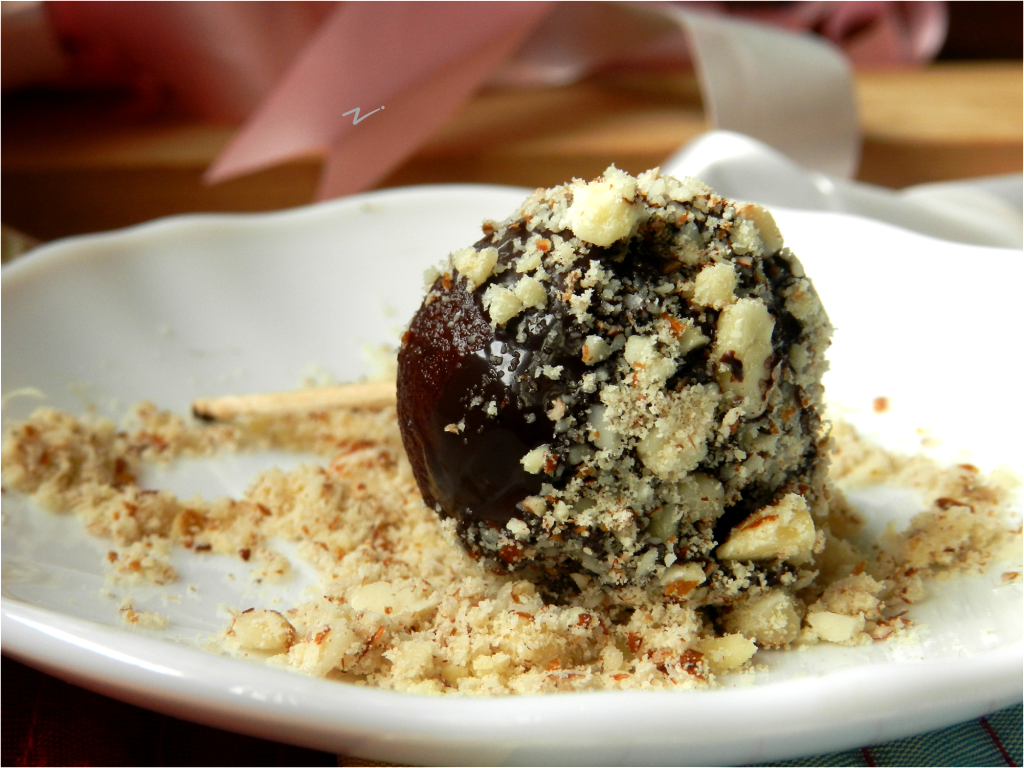 About Maiyas Gulab Jamun Mix
To celebrate many a occasion, we reach for a packet of Maiyas Gulab Jamun which is almost all the time stocked in the pantry. The mix is easy to knead and results is super soft & mouthwatering jamuns.
The phrase 'Sharing the joy of good food for over 8 decades' is imprinted on the pack and for those who have tasted any of Maiyas products would concede to these lines. Their products deliver gratifying snacks and sweets and so many more other food products retaining traditional flavors in modernised packaging. A boon to so many homes who can get a taste of authentic flavors in easy to use form!
Coming back to Gulab Jamuns, it is a very handy product to stock in your shelf. Instructions are clearly laid out on how to put together instant and satisfying jamuns. The pack mix can also be used to make more interesting savory, yes you read it right – savory dishes as well. Add few spices like chilli powder and some cilantro and make delicious koftas. You could also add some grated cheese along with spices and herbs when kneading the dough, deep fry the balls and serve as a starter. Or remove leftover gulab jamuns from the syrup, remove excess syrup by dipping in warm water and add the curries.
For a contemporary twist to serving the jamuns as dessert, remove the jamuns from syrup after soaking them, dip in melted dark chocolate and coat in almond flakes. Serve once set for heavenly jamuns! Stuff the balls with almond flakes or pistachios or even chocolate chips for the chocolate lovers. Well, the variations and twists are many and up to your creativity.
All in all a must for any fun and frolic time with family and friends.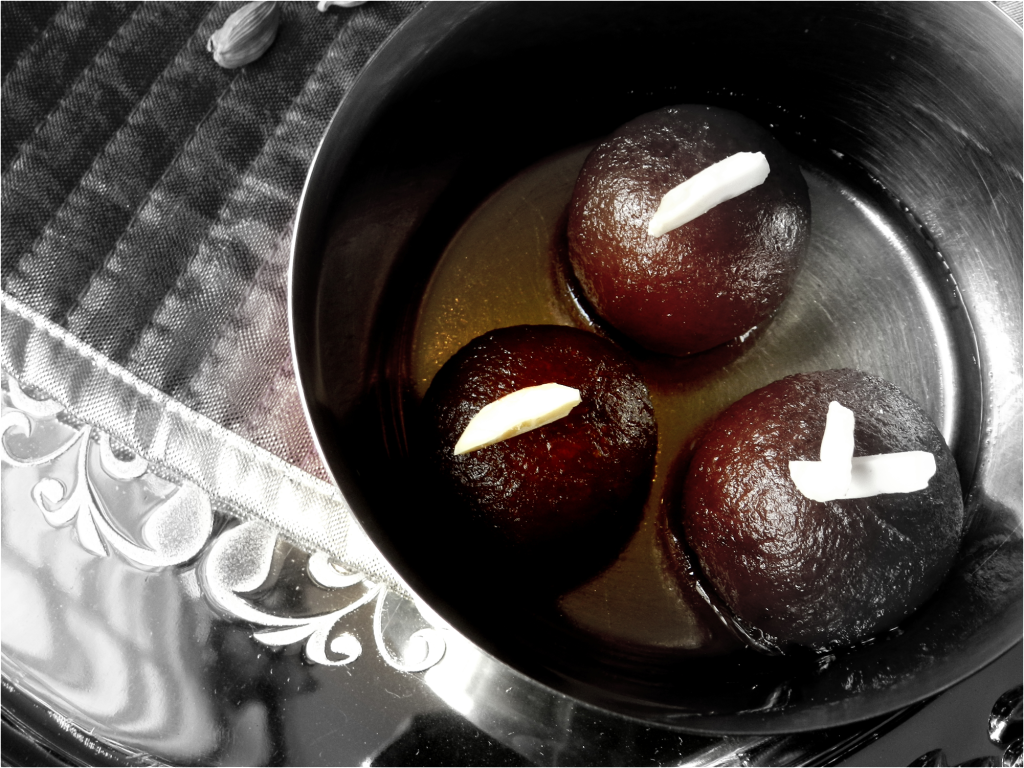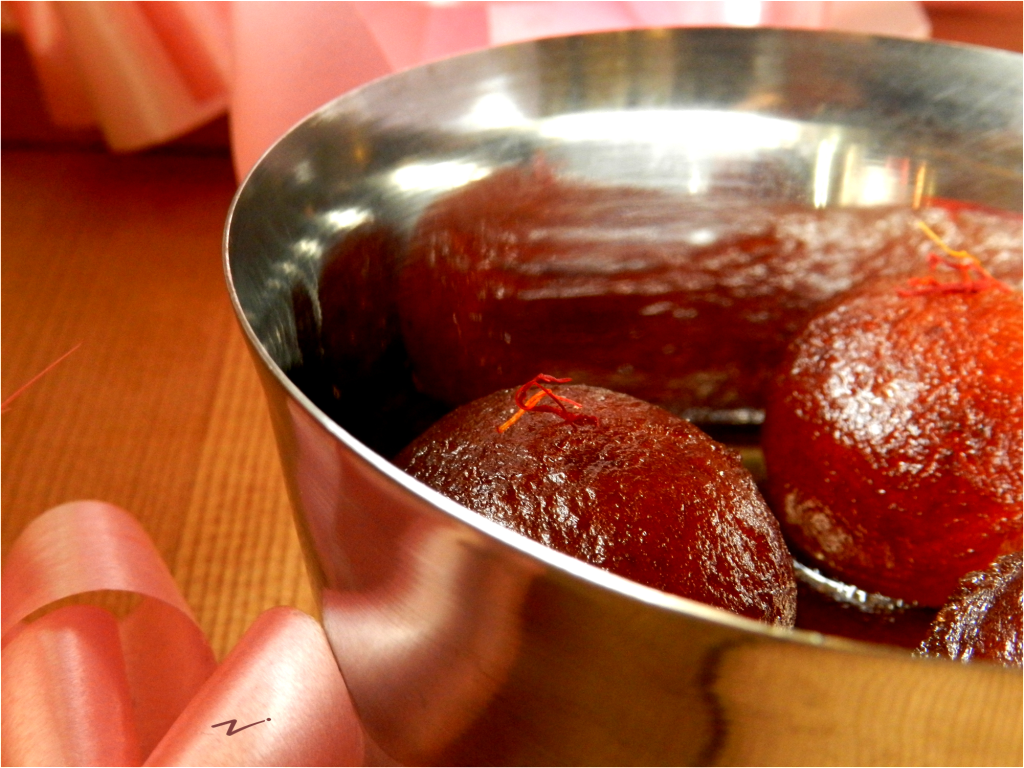 Maiyas Gulab Jamun
Melt-in-your mouth Gulab Jamuns!
Maiyas gulab jamun mix – 1 cup
Water – 1/4 cup
oil or ghee -to deep fry jamuns
For sugar syrup
equal parts water and sugar
cardamom powder or saffron strands
For garnish
To serve
Make the sugar syrup by boiling equal parts of water and sugar for 5-6 mins. Remove from heat, add cardamom powder or saffron and set aside.
In a mixing bowl put Maiyas Gulab Jamun mix. Gradually add in the water and knead gently to make a smooth dough. Set dough aside for 5 mins.
Heat oil/ ghee in a kadai over low flame to deep fry.
Grease both palms with a little oil or ghee and shape dough into small, equal sized balls.
Drop the balls into hot oil and deep fry over low flame till turns golden brown over low-medium flame.
Remove and add the fried jamuns to hot sugar syrup and set aside till absorbed well, about 20 to 30 mins.
To serve, put gulab jamuns in individual serving bowls, garnish and serve as is or with vanilla ice cream.
A 200g (plus 100g/ 50% extra) packet of Maiyas Gulab Jamun Mix yields 60 gulab jamuns of approx 25 g each.
When you shape the dough into balls, you could stuff them with chopped almonds or pista or even chocolate chips.
For Chocolate dipped jamuns, take a jamun, squeeze out the syrup gently. Hold it with toothpick, then dip in melted dark chocolate, may coat with almond flakes. Refrigerate for few mins to set. Serve!
You could even add prepared gulab jamuns to curries after removing the syrup or make koftas from Maiyas Gulab Jamun Mix. The recipe for making koftas will be posted sometime soon!
Always deep fry jamuns on low flame. Else the outside turns brown quickly while the inside remains raw.
Note : This is NOT a paid review.