"It is not how much we have, but how much we enjoy, that makes happiness."
~Charles Spurgean
The trees outside seem to be dancing and singing along with the breeze as it gently caresses the few remaining leaves. The birds seem to be a tad more cheerful in their singing than yesterday. And I suddenly want to join in sing along!
Is it this pleasant weather that is inducing me to sing along with nature? Or is it that I feel cheerful and so the nature seems beautiful to me?
Well, it is hard to say what weather it is in my hometown. For these days, every day is a season in itself!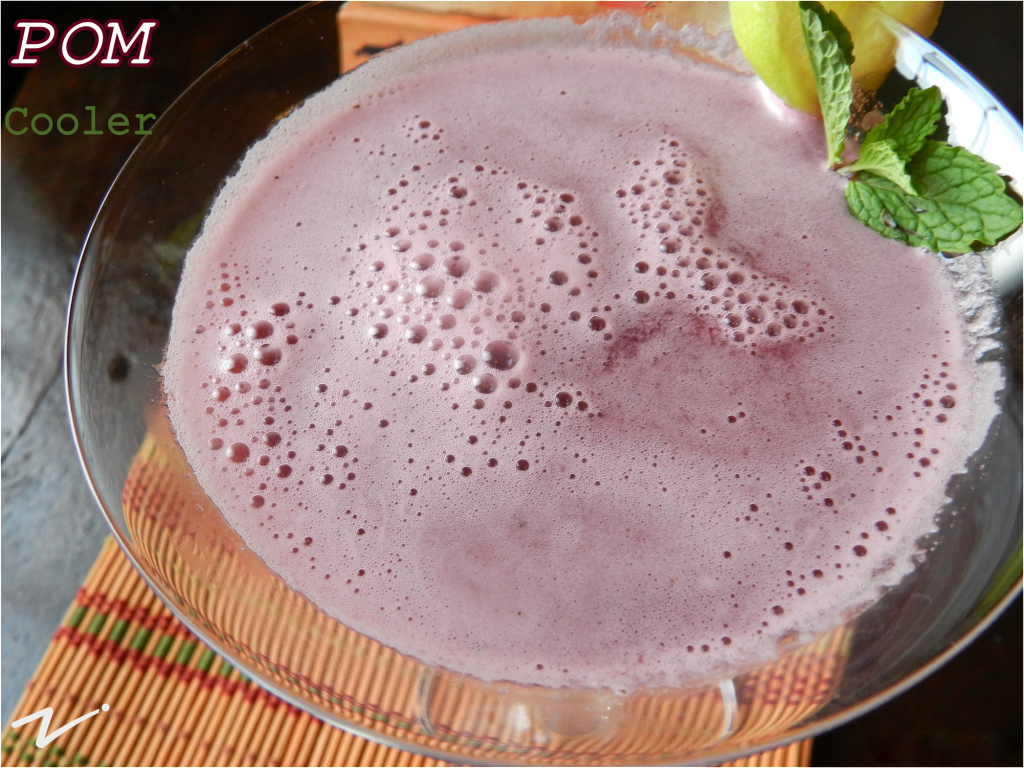 While it was a scorching hot day yesterday, its quite breezy and pleasant today. But I am sure the weather has more plans for the residents of this town for later in the day!
The weather playing 'guess-the-season-today' is the perfect time to sit back and relax with a glass of chilled goodness of fruit. Staring at the wonders of nature with your loved ones or a good book is sure to soothe your senses!
With a beautiful day outside beckoning all to bask in the nature`s bounty, it is no wonder I am in the mood to sing along and raise a toast to all good things in life
P.S. – And now here is where you stop & think and count all the good things in your life which deserve a smile and a celebration – they can be as small as a good joke shared with a friend. The key is to count your blessings, every day and in every way and soon you will find that life is less of a hassle and more of simpler joys than initially assumed! Most of the times, its all in the minds!
So here is the recipe for a cooking & refreshing drink – Pomegranate juice or Pomegranate cooler or Pom mocktail, call it whatever you fancy. Whatever they are called, a glass of this fresh drink never fails to make you refreshed and energized..
And did you know pomegranates are regarded as the swiss-army knife among fruits. The reason being – pomegranates are loaded with antioxidants, reduce LDL aka bad cholestrol, promote digestion, helpful in case of acid reflux, prevent dehydration to name a few.
And finally, here is the recipe for the refreshing, energizing & nutrient rich concoction..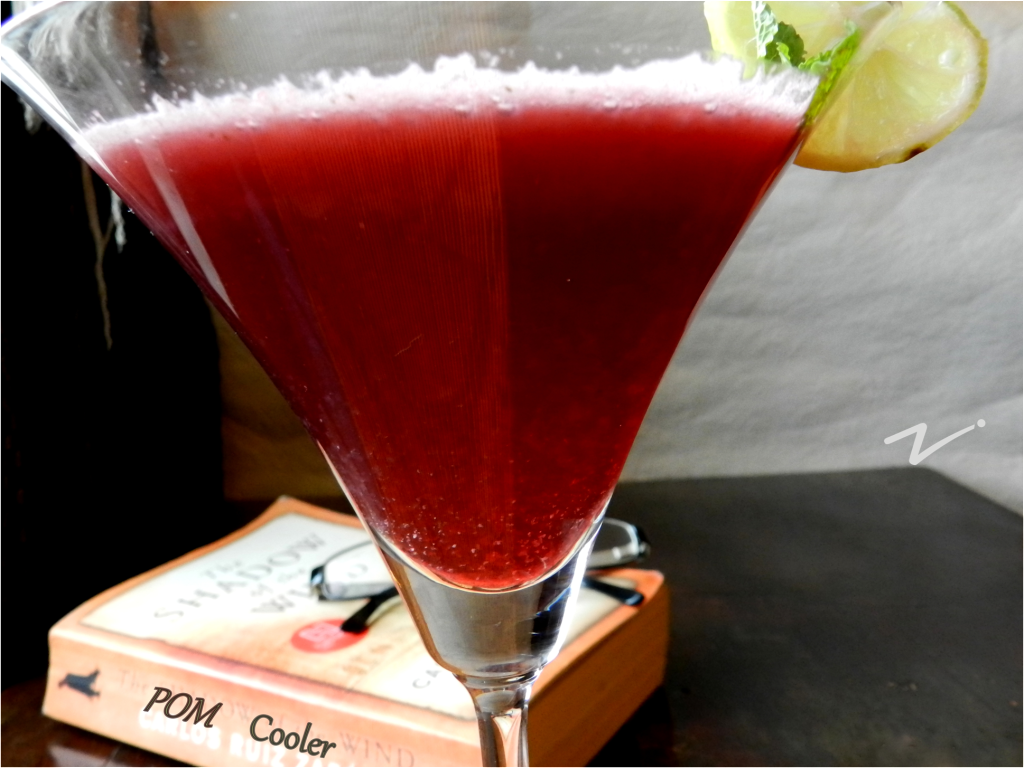 Pomegranate Cooler
Refreshing & healthy drink
Pomegranate (whole – 1)
Pudina/ fresh mint leaves – 5 or per taste
Lime juice (freshly squeezed – ½ or 1/ per taste)
Sugar (optional – per taste)
Black salt (optional – 1/4 tsp)
Water (chilled or room temp – as needed)
To serve
ice cubes (lime slice (optional))
To Garnish
Cut the top and bottom of the pomegranate. Mark with a knife into wedges along the sections divided by the white membrane. Now separate the wedges & discard membrane and remove the pomegranate pearls and use as needed.
In a blender/ mixer put the pomegranate pearls, mint, lime juice, sugar if adding and little water & blend. Then strain the juice & discard seeds.
To the juice add some more water as needed. Stir to blend. Pour into glass jar and serve chilled or at room temperature.
Add sugar depending on sweetness of the fruit. skip sugar if it sufficiently sweet.
Black salt has various health benefits. It can help cure indigestion and heartburn. It is rich in iron.