Beetroot cutlets make a tasty snack!
You have high days or low days, happier times or the not-so-happy ones, tough times or leisure days. And on these days when you desire some company, a friend is just a phone call away! Remembering the countless hours spent with a friend over some
chai & chit chat
, laughing, crying, arguing always bring a smile on our faces.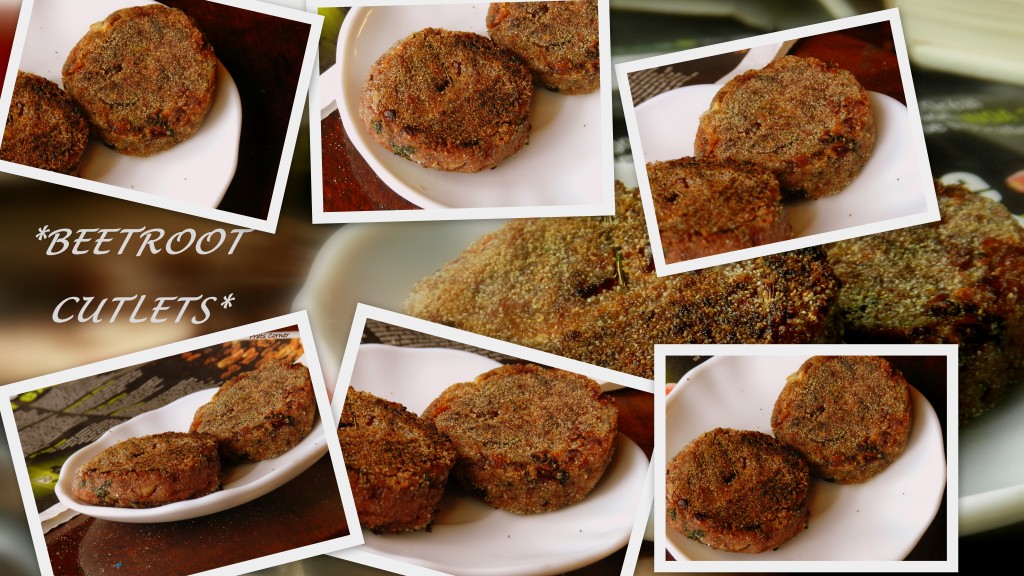 I was glad to have got some time to spend an evening with my sweet college friend, recollecting those days of carefree fun & laughter! For one evening we were back in our classrooms – we saw more old friends, our dear old lecturers whom we respect even more after stepping out of college, we saw the huge black board that were filled with lessons learnt and on some days with graffiti, we saw days of cribbing, of presentations, of exams which seemed a huge nightmare back then but seems just a simple test now, the lunch breaks we eagerly awaited to discuss and debate the morning that was!
Munching on some hot cutlets and with rains outside made us immerse ourselves more into the ocean of wonderful experiences and incidents as students that will forever be a part of our happy and fond memories. People we met back then have to a great extent taught us many a valuable lesson we will cherish for our lifetime. For…not all people are the same…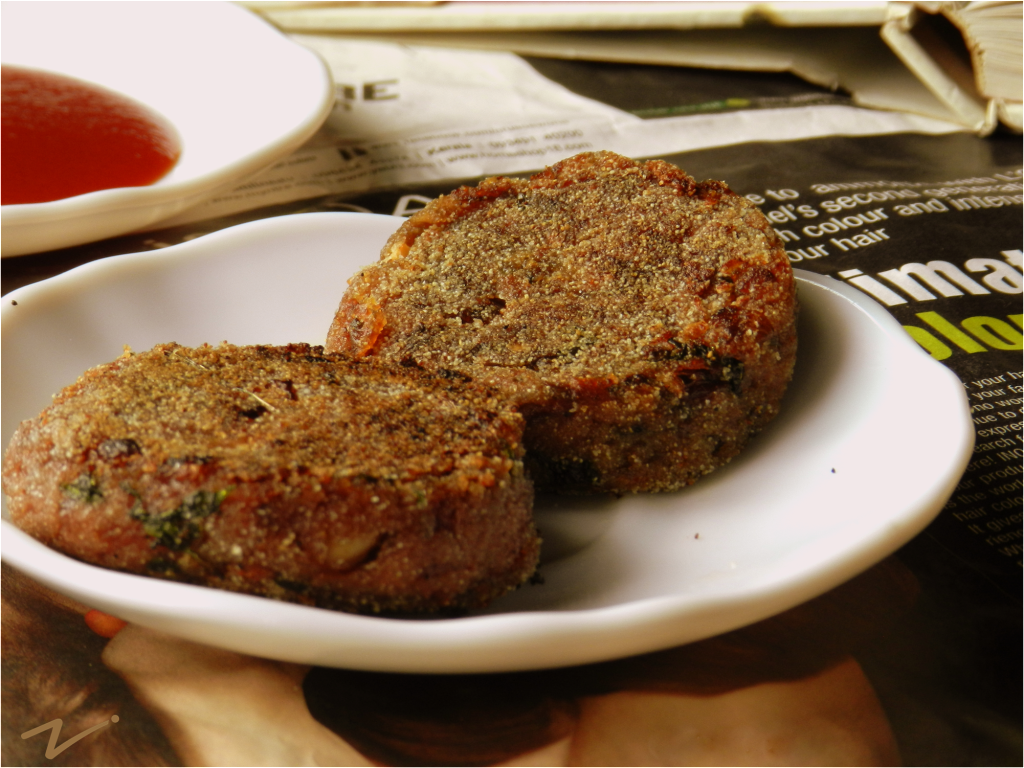 To mention one such person, I can go on and on about this friend I met that evening. She is a girl who does not hesitate even for a second when people asks for her help. You can count on her to be there always for her friends with a smile on her face. And she is a girl with not an ounce of jealousy, anger or hatred within her. She is a girl who always aced at studies. She is a girl who values friends and friendship. She is a girl who wholeheartedly understands when you forget her birthdays, saying that can happen sometimes, when she herself always remembers the special days of her friends. She is a girl who can think and speak only the good side of any person and probably cannot even imagine another side may exist.
How can all these attributes and some more be packed in person? All this I see not when we were together but as I recollect now all those moments spent with her. I chide myself for having taken those days and her friendship for granted on some days. Not that I did not care for her. I did. But I just thought those days would last forever…
But on recalling those days the two of us could once again capture those wonderful memories and frame them forever in our minds. And now instead of being saddened that those days are no more, I am happy for having been given those days that have moulded me, made me stronger and a better person. Those days cannot be relived, true. But those memories will forever provide me with strength and determination to face the present and the days to come..
Remember, in some years down the line, we probably would be eager to relive the present – what we are living now!
And then it was late evening too soon! It was time for her to leave but not before a promise to meet again sometime soon…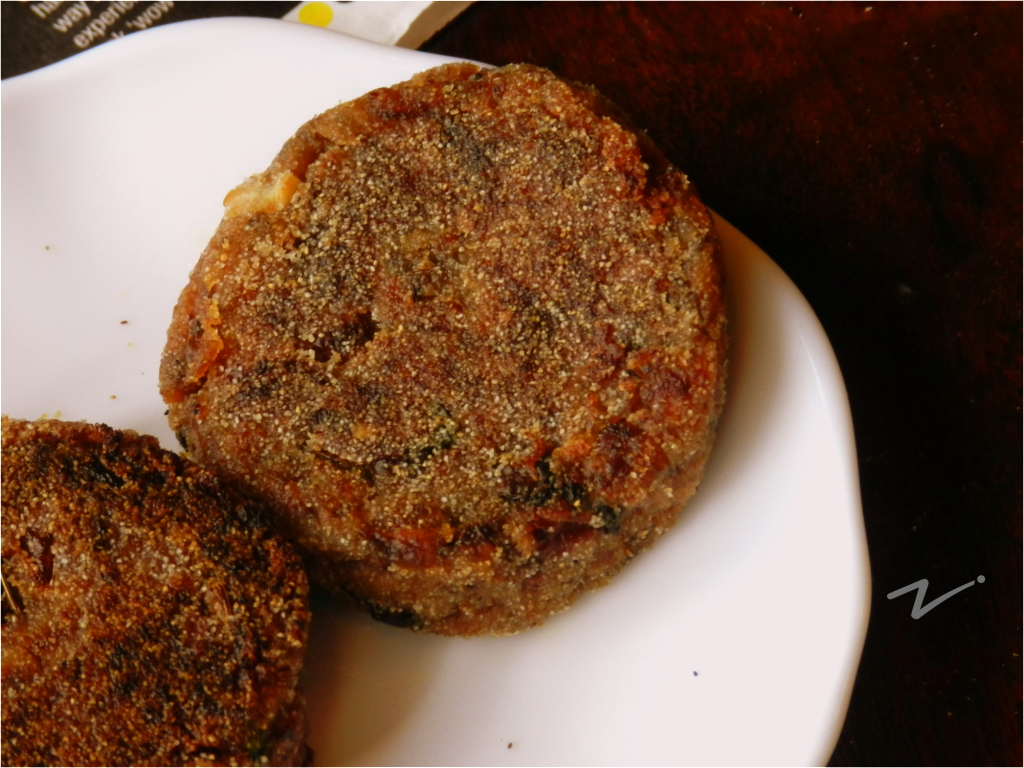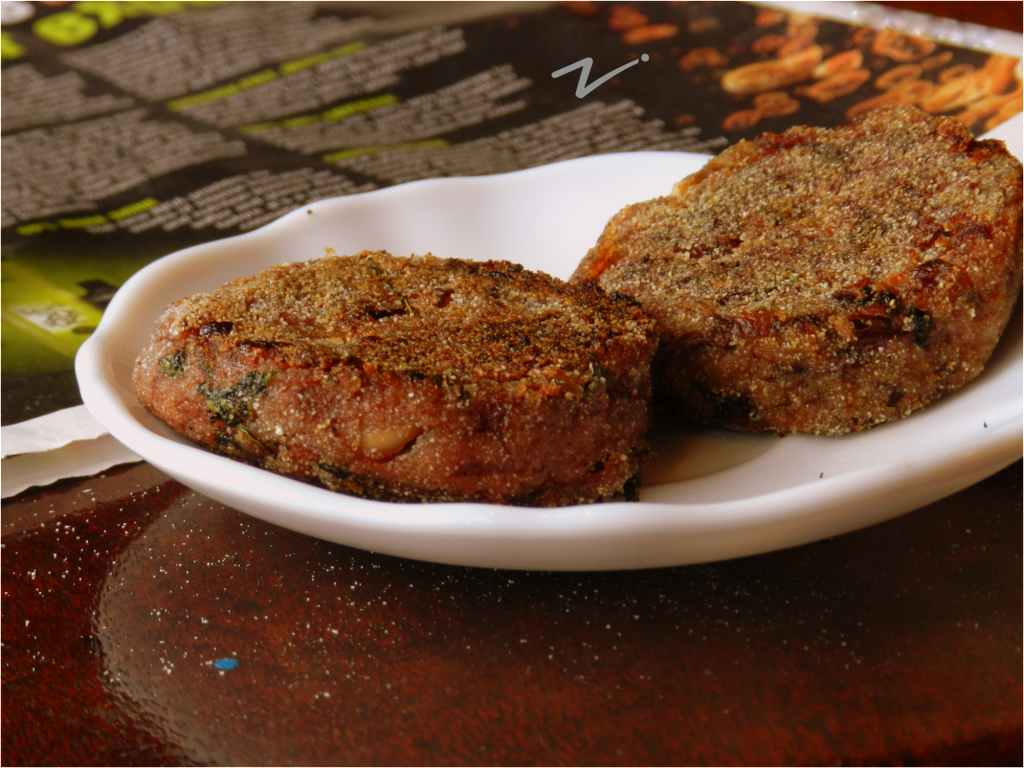 Beetroot is paired with the all time popular vegetable – potatoes to make these soft and delicious cutlets. Fennel (saunf) is the dominant and the main flavor in this recipe, so do not skip it! The aroma it lends when saunf is being sauteed in oil is simply heavenly.
Beetroot Cutlets
Beetroot & potato cutlets with flavor of saunf
Potatoes – 4 (medium to big)
Beetroot – 1 big or 2 small to medium
Saunf/ fennel seeds – 1 .5 tsp
Onion – 1 (medium)
Ginger – garlic paste – 1 tsp
Green chillies – 2-3
Red chilli powder – 1.5 tsp
Coriander powder – 1 tsp
Garam masala powder – ¾ tsp
Amchur/ dry mango powder – 1 tsp
Salt – to taste
Coriander leaves/ cilantro – ½ cup
Vegetable oil – 2 tbsp+ as needed to shallow fry
For coating
breadcrumbs or chiroti rava (very fine rava/semolina)
To serve
Wash potatoes and pressure cook till cooked/done. Peel and mash. Set aside.
Peel beetroot. Steam in pressure cooker without chopping for up to 7 mins (or pressure cook for 2-3 whistles). Grate. Set aside.
Finely chop or mince green chillies. Chop coriander leaves finely. Chop onions finely.
Heat 2 tbsp oil in a pan. Add saunf, ginger-garlic paste, green chillies. Stir for 15 to 30 sec. Add onions, fry till soft.
Add coriander powder, chilli powder, garam masala, grated beetroot. Saute for 6 to 8 mins or till moisture evaporates.
Add mashed potatoes, amchur powder, coriander leaves, salt. Mix well. Remove from heat. Cool a bit. Shape into cutlets.
Heat a shallow fry pan. Drizzle with oil. Dip/ roll cutlets in breadcrumbs or chiroti rava. Shallow fry till golden brown on both sides.
Serve hot with ketchup.
You can prepare the cutlet mixture few hours in advance and refrigerate or shape them and refrigerate. Shallow fry when required.
Do not skip saunf/ fennel seeds as it is the main flavour and taste in this recipe.