I love crumble, for its simplicity & versatility..It can be made with any of your favorite fruit or a combination of fruits..Another thing I love about crumbles is that you don`t have to wait for it to chill or set..Just mix `em, bake `em & eat `em!!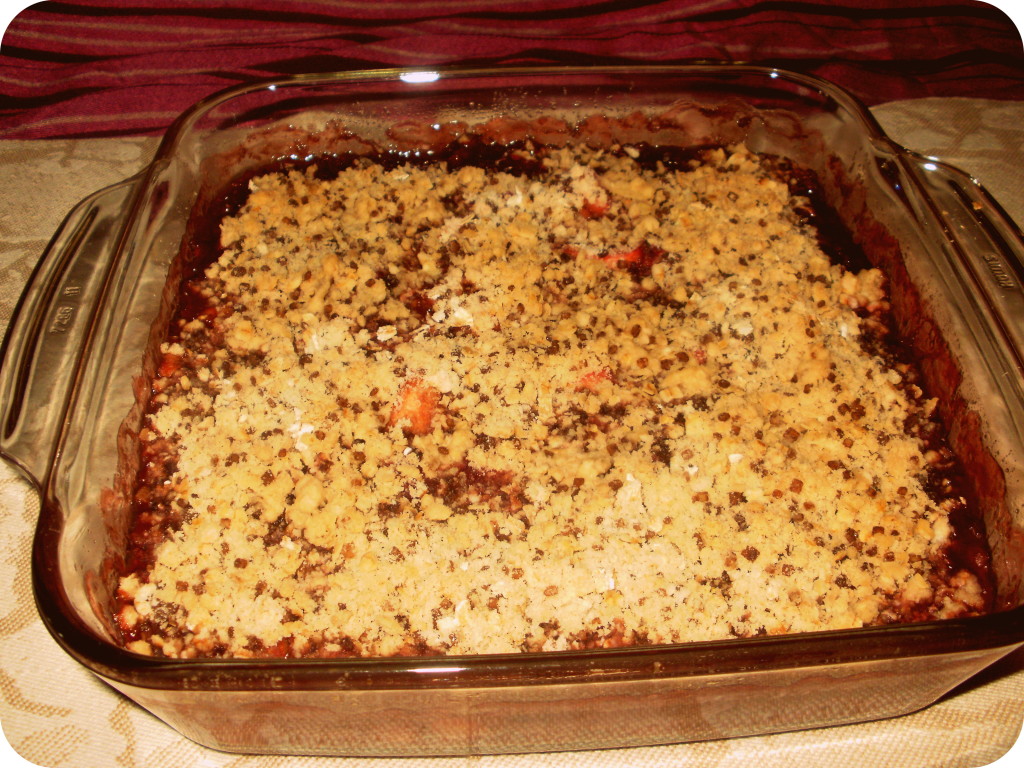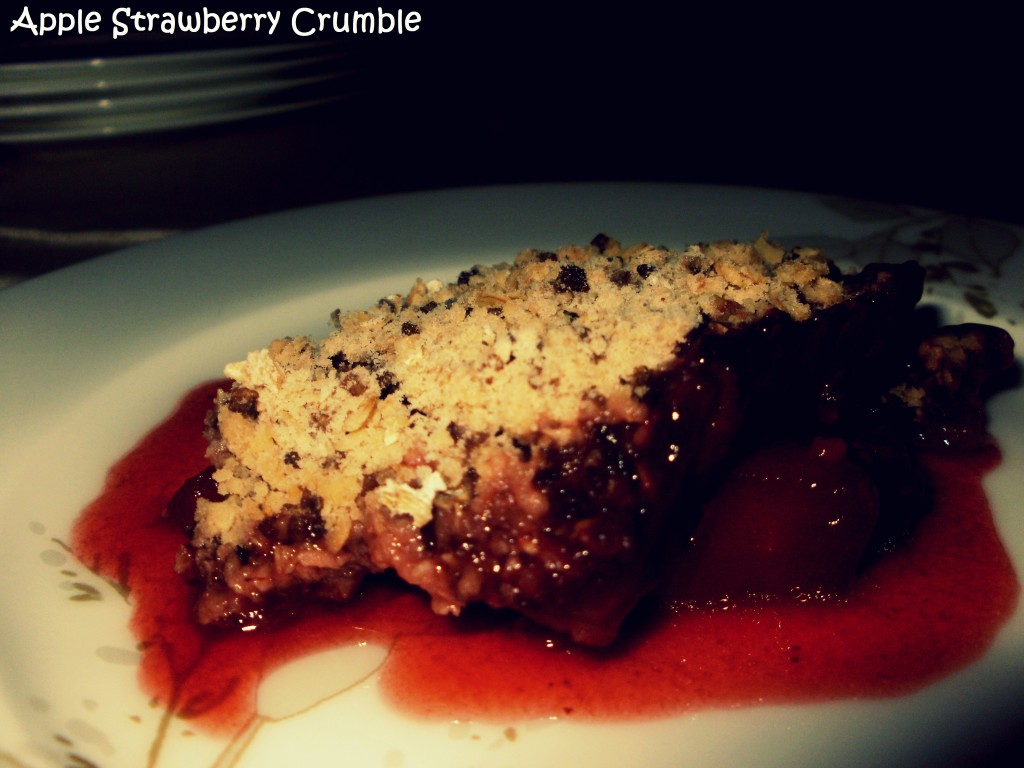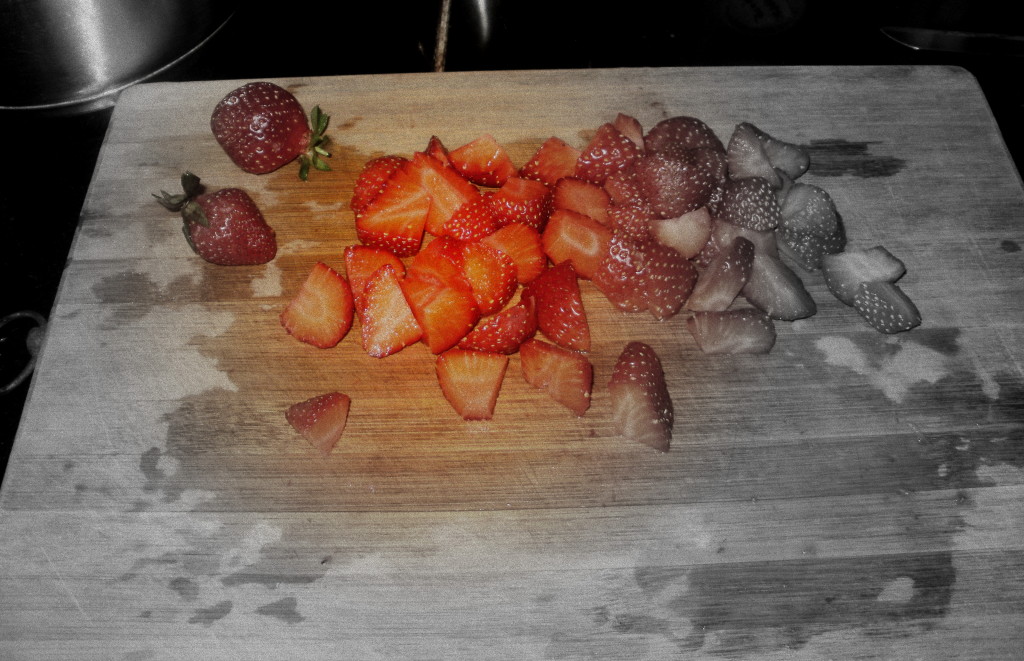 This time I paired my favorite fruit apples with a fruit I like even more – strawberries!! You can either cook the filling like I did or if short of time, skip this cooking part. Just layer the filling ings & top with the topping & bake!
Strawberry and Apple Crumble
Ethnicity – English
For the filling
About 20 -25 strawberries (remove the stalk & chop roughly into chunks)
2 apples (peel, core & chop into chunks)
a pinch of cinnamon powder
3 tbsp brown sugar
2-3 tbsp water
For the topping
1/2 cup oats (i used quaker)
1/2 cup or a little less plain flour
4 tbsp cold butter
2 tbsp brown sugar
To serve
Vanilla ice cream or cream (optional)
For the filling
Cook all the ingredients under filling till the fruits are soft but not mushy. This will take about 5-7 mins. You do not need to add much water as the strawberries will leave their juices giving it a nice juicy texture. I added a tad more water than I mentioned above as I like it a bit moist & saucy!
Transfer the filling onto a greased oven proof dish to form the bottom layer.
For the topping
In a wide bowl add in the flour, oats, brown sugar & mix lightly. Add the butter & mix lightly till they resemble bread crumbs.
Proceed
Top the filling with the oats topping and press gently so that the top is neat and even.
Bake in a pre – heated oven @ 180 C for 25 mins – the top is firm & slightly brown & the filling is bubbly.
Serve warm with some vanilla ice cream.