It is the season for the 'king' of fruits, the season for luscious, sweet and the divine tasting fruit – mangoes!
You slowly peel away the smooth skin to reveal the pulpy layer which beckons you to wait no longer to bite into them and you do without any hesitation and you are transported to sweet serenity. Such is the magic of 'mangoes'.!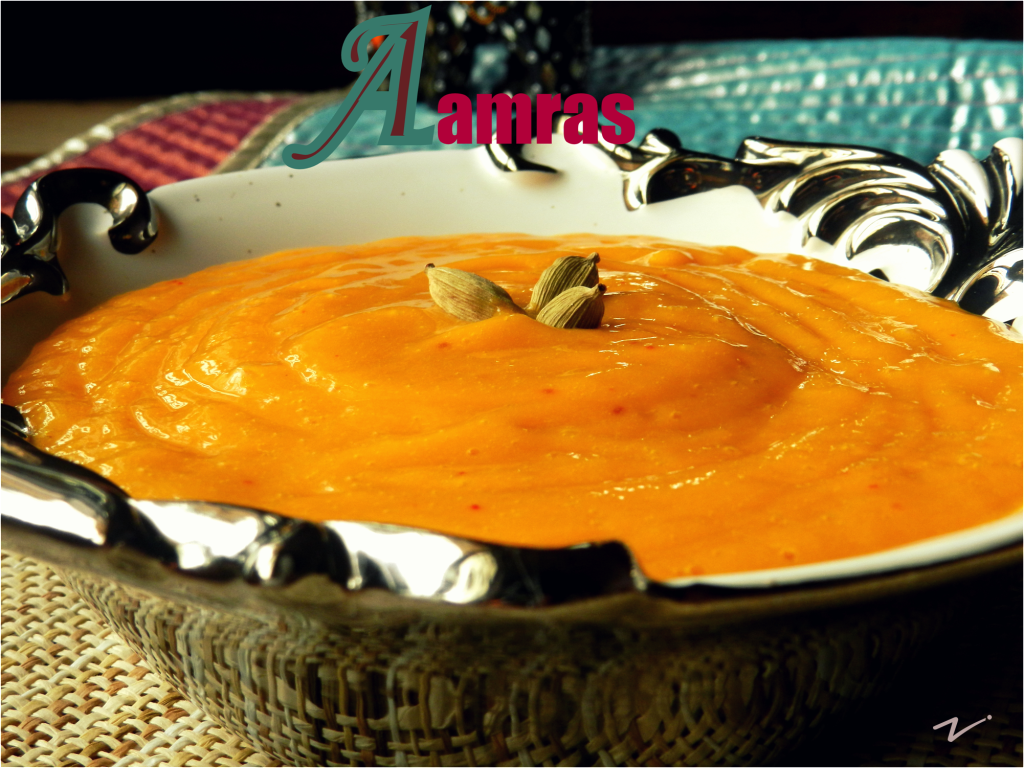 It is the season when rains are welcomed in India and homes are loaded with boxes of this tropical fruit and savored almost everyday till the season ends. Juicy mangoes are enjoyed as is or made into desserts or curries or dals. Unripe mangoes are used in making pickles, an annual affair in many homes or even chunteys.
In India mangoes are considered to be a sacred fruit and it`s thought that Buddha used to meditate under a mango tree.
After generous dose rasayna , sheera, pudding, shrikand made from mangoes, it was time for yet another mango delicacy from the 'list'! What list you may wonder, well it is the list of mango recipes that I just have to try out this season! I have to admit it does include ones that were present last year too but sadly could not try them all. And then a few regular family and traditional ones that is a must every season! Now it was time for Aamras. It is a popular Maharashtra delicacy made from mangoes. The fruit is blended with some milk and sugar and flavored with cardamoms. Keri no ras, the Gujarathi version of aamras is flavored with saunth i.e dry ginger powder and Rajasthani version with a pinch of kesar (saffron).
The already succulent and fragrant fruit is elevated to the next level of divineness in this recipe. The flavorings lend it added richness and sweet aroma. Aamras can be served as dessert or even as accompaniment to pooris (fried indian bread). And who would have thought such an easy to make mango recipe could create such a lip smacking sweet dish.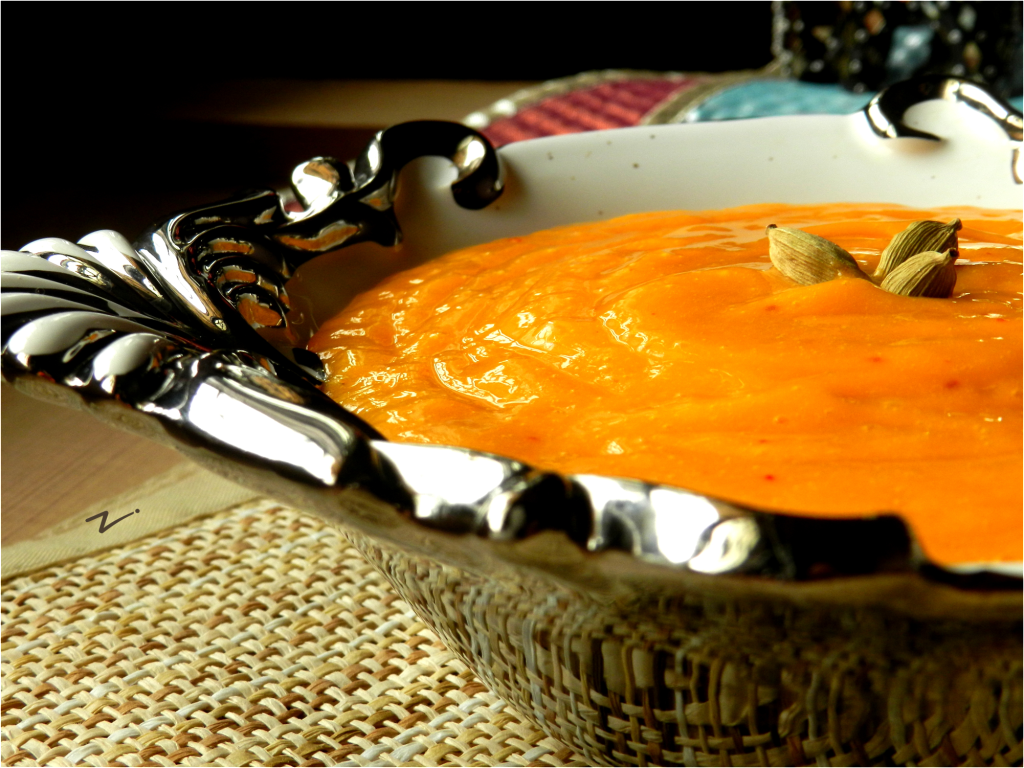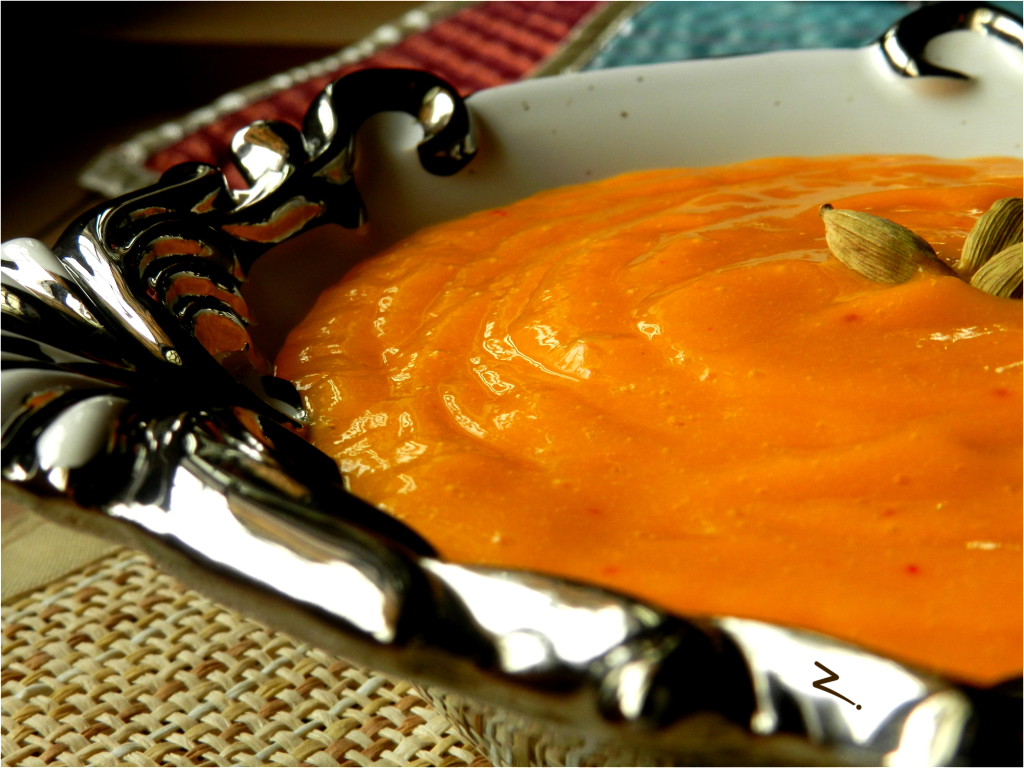 Aamras
Sweet and luscious mango delicacy, a Maharashtra special.
4 medium mangoes
sugar to taste
1/2 cup milk
Flavorings
choose any one – about a pinch of saffron or dry ginger powder or green cardamom powder
Serving suggestions
Serve as dessert or as accompaniment to pooris. Best served chilled.
Peel mangoes, chop the pulp and discard the stone.
In a blender blend together all the ingredients, including one flavoring of choice. Adjust quantity of milk as needed. The aamras needs to be thick, smooth puree.
Refrigerate and serve chilled.
In place of milk you may even add water. Or even avoid milk and water altogether.
Adjust sugar quantity as per taste. If mangoes are sweet enough you may skip sugar completely.
Aamras can be stored in refrigerator for 3 to 4 days.