" Golden, woodsy, rusty and yellow,
A season that keeps me calm and mellow.


Rustling leaves, dancing to the breeze,
Fills my mind with ease.


The air is crisp and the hues are bold
Like the sun has sprinkled dusts of gold.


I am in awe at Nature`s enchanting creation,
As I wipe a tear of admiration. "


~ Anjali Rao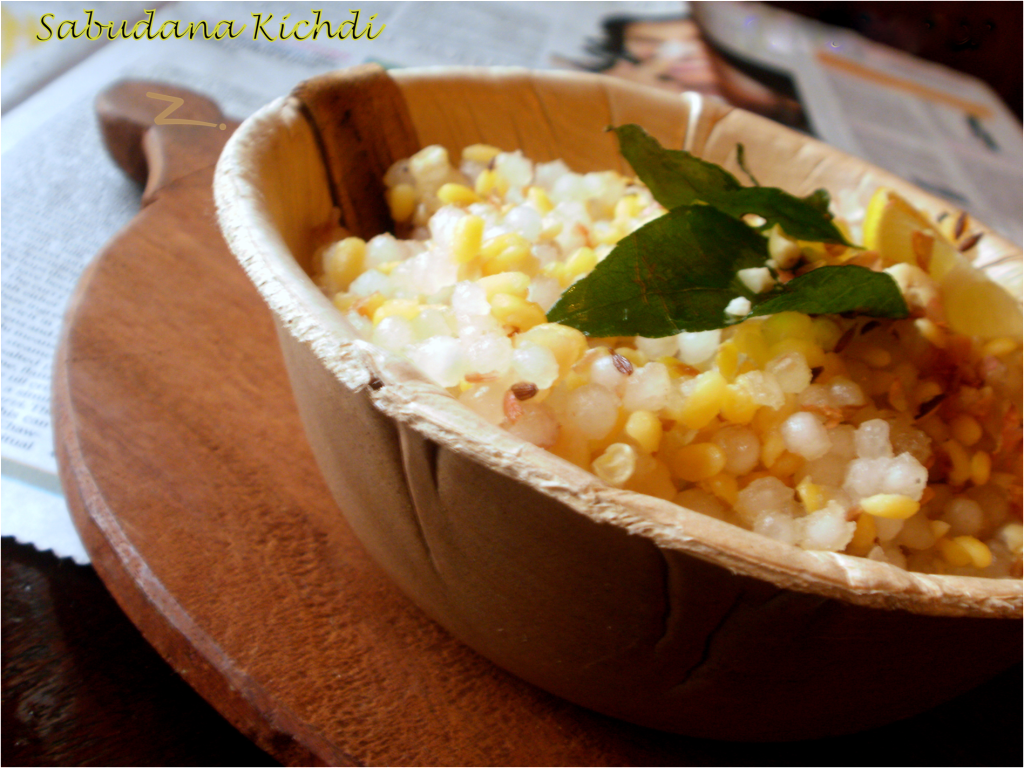 Here is a recipe perfect for any weather, any season, any time of the day. Sabudana upma is a dish usually prepared during fastings and is popular in Maharashtra. It is quite filling and also has a nice nutty bite from the peanuts. After two attempts the dish turned out just right.I first soaked the sago without washing in a cup of water. At the end of two hours I found while some where very soft, few sago were still quite hard. Then put into force the emergency back up plan. Discarded the first batch of soaked sago. Then soaked some more sago in hot water for just 15 minutes and it was ready to use!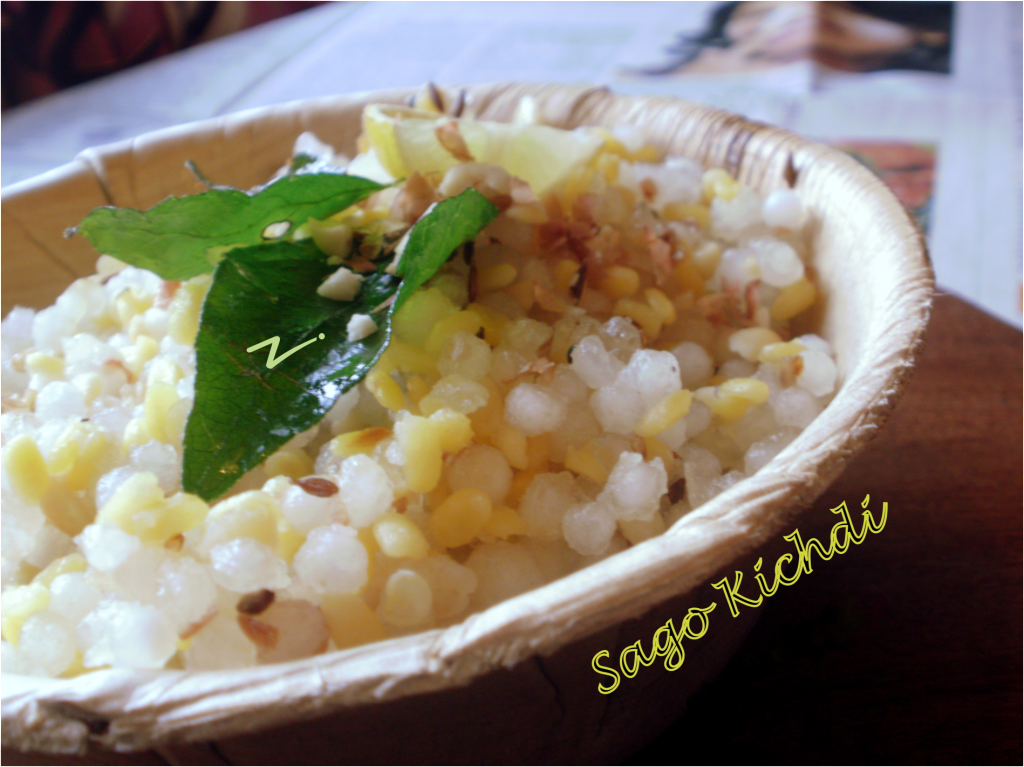 Sabudana Upma
Sago/ Sabudana – 1 ½ cups
Green gram dal/ Moong dal – ½ cup
Rice flour – 1 tbsp
Oil – 5 tbsp
Mustard seeds/ rai – ½ tsp
Cumin seeds/ jeera – 1 tsp
Onion – medium size (chopped – 1 no.)
Green chilles (chopped – 1 or to taste)
Curry leaves – 5 – 6 leaves
Hing/ asafoetida powder – a generous pinch
Ginger (chopped – ½ inch)
Peanuts (roasted & coarsely crushed – 5 tbsp)
Salt – to taste
Sugar – ¼ tsp
Lime juice (freshly squeezed – of ½ to 1 lime)
boiling water – to soak sago
water at room temp – to soak moong dal
To garnish
Soak the moong dal in water (room temperature ) for 2 hours or minimum of half an hour depending on how quickly they soften. Drain water through a colander.
Wash the sago well. Drain. Pour boiling water on sago enough to cover it. Close the vessel with a lid and set aside for 15 mins. Drain water through a colander. Sprinkle with the rice flour to separate the grains.
Heat oil in a heavy bottomed pan. Add the mustard and cumin and let crackle. Add the asafoetida, chopped onions, green chillies, ginger and fry till the onions soften.
Add the curry leaves and sauté for 30 seconds. Add the drained sago and dal, salt, sugar. Cover and cook on low flame till both the sago and dal are cooked. Stir in between to prevent ingredients from sticking to the pan. You can sprinkle more oil if necessary.
May take from 8 to 10 mins to cook them depending on how soft the sago and dal were when soaked.
Adjust seasoning. Add the crushed peanuts, lime juice. Mix once, garnish and serve hot.
If unsure if the dal will cook well along with sago, you could cook the dal separately till it is just tender. Drain. Squeeze the excess water when it cools down a bit. Add it to the pan after the sago is cooked. Then add the lime juice and peanuts.
Adding moong dal is optional. You could add some vegetables instead.
You could also add 1 to 2 boiled, peeled and cubed potatoes. If adding potatoes, add after the sago and/or dal is cooked. Add the potatoes along with lime juice.
You could add peeled and grated carrots. If adding, add after the onions are translucent. Fry the carrots for a minute or two and then add sago.
May add 2 tbsp grated coconut instead of peanuts.
The soaked and drained sago before adding to the pan should separate easily without sticking to each other. Hence some rice flour is added to soak excess moisture. You could add a tbsp of besan/ gram flour instead. Do not add flour more than the specified amount.
You could apply oil on the insides of the pan completely before doing the upma to prevent sticking.