The breakfast debate and 'who' or 'what' finally won??
It all started with a simple question, "What`s for breakfast tomorrow?" A question that arises regularly in our home followed by "What`s for lunch"? or "What`s for dinner?". But that day was different.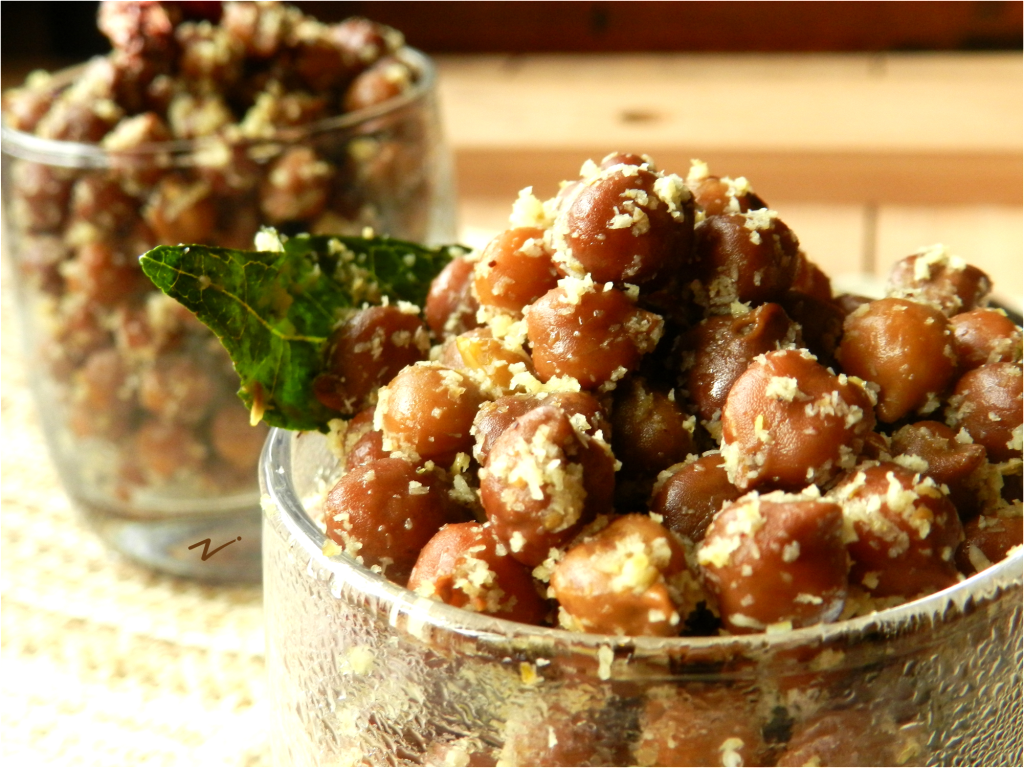 Chana Sundal
The question is normally raised and amma or I decide what the menu is, depending on who is doing the cooking. But that one day, one question put forth as usual and there unraveled a host of discussions. Different memebers had different views. And the dilema was in finding an option that was acceptable by all!
While one option was idlis for breakfast, I said a silent prayer hoping it would not be unanimously accepted. 'There is no prepared idli batter' amma said. And once again I was silently happy that my prayers were answered! My face probably showed a hint of smile because I could see my dear sister giving me a stare and not a good one. She being an idli fan might have felt insulted. To me her expression said – 'You don`t know good food when you see one'! All the idli lovers reading this too will probably laugh at my ignorance about the taste of idlis. But to console them, there are days when I just relish them too! Reasons for the change of heart though are unknown! Blame it on the weather may be or my temperament that dictates what I enjoy eating each day.
For those who are familiar with idlis, a South Indian breakfast delicacy, will know its a time consuming process of soaking rice and dal, grind it to perfection and then letting it ferment for 6 to 7 hours. The batter is then poured into round moulds and steamed to give pillow soft and fluffy idlis. They are then served with coconut chutney or sambar, a lentil and tamarind based curry. And I know if not the next day it will definitely appear plenty more times the coming week , for we are South Indians living in South India!
Next option was 'dosa'. For those who are new to dosas, dosas are pancake like South Indian breakfast delicacy made from soaked, ground and fermented rice-urad dal batter.And now this I don`t mind as I love it way beyond idlis. But the same reason held good for dosas too, no prepared batter ready. This time I was a little disappointed though. Anyways, we move on to extend our boundaries.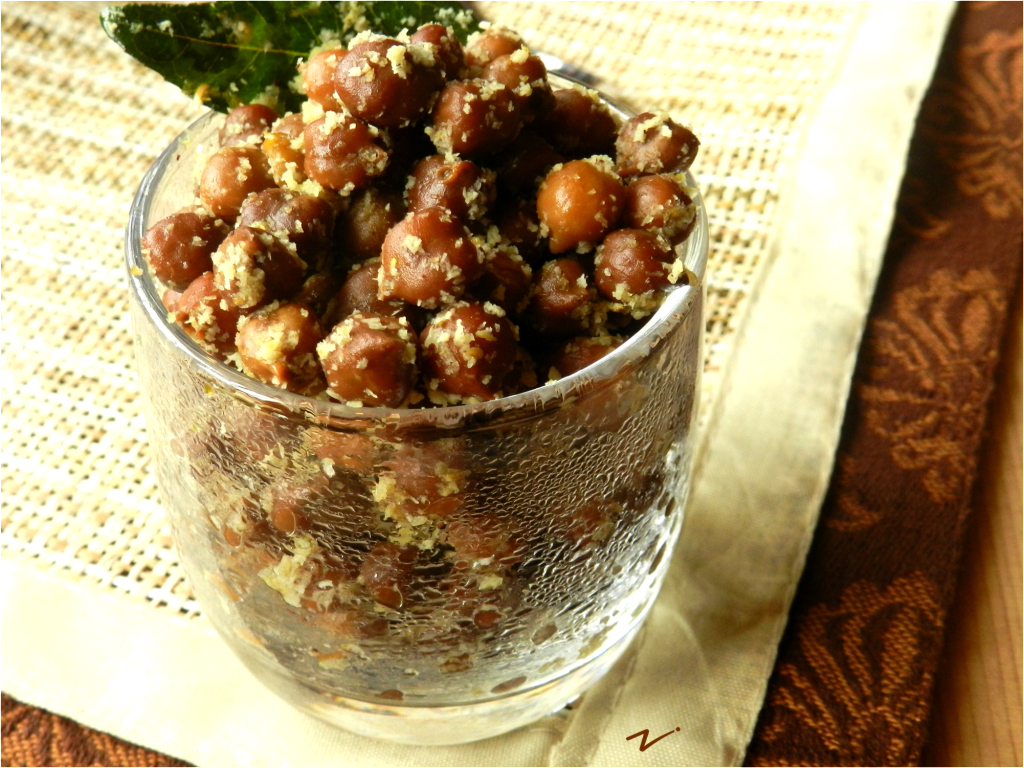 Pesarttu upma did come up as yet another option. And what is this you may ask. It is an Andhra special dosa variety made from moong, served with regular upma (semolina pulav) and ginger chutney on the side. Again, for some reason none were very enthusiastic about it that day, though it is usually a family favorite. My grandmother who was from Andhra had her signature way of preparing Pesrattu dosa and we love it till date. For a brief moment we remember her with fondness, her ever jovial personality still is vivid in our memories. I shall post her special recipe for pesrattu sometime here.
Then how about travel to North India and back for breakfast – aloo ki parathe or batata poha or chilas? Now I don`t remember what points followed for all these but somehow these choices never got the desired vote for next day`s menu. And then another suggestion was to go in for an English or American breakfast, toasted bread or sandwiches accompanied with some fresh fruit juice maybe or muffins thrown in too. Sounds tempting right and are you hoping muffins would be the day`s winner? Well, once again I keep my fingers crossed hoping this option would not get a green signal. Sandwiches for breakfast I somehow do not enjoy much. And muffins can be baked later in the day too..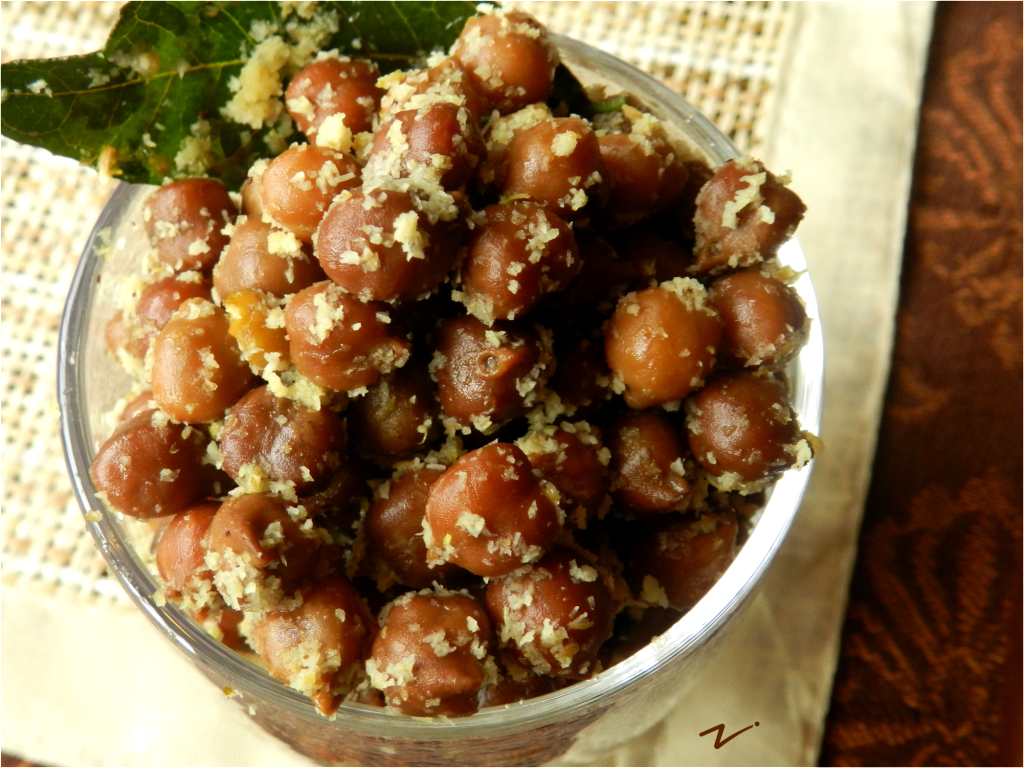 And so we return home, to our home place, to find an option from within to seek solace in what is most comforting to us. To look for that perfect choice which is very well within reach and within our radar all the time. Being Mangaloreans, we decided to hunt within the available delightful delicacies of Mangalorean cuisine. Out of a long list of special and seasonal coastal recipes, one dish that each time wins our heart is the Sundal. A dear Konkani neighbor of ours had made and given it to us one fine day. And we had immediately fallen for it. It was kala chana sundal, coated with coconut and coriander masala and laced with mild spice. A simple dish on the face of it. But tasting it unloads a whole lot of flavors. Not to forget the required energy it gives you to recharge well for the day ahead.
This is not about spreading that a particular cuisine is the best or not a good one. But it is about realizing that however varied or experimentive we may be related to our food, at times it is the food we grew up with that ultimately captures our attention and our hearts. Be it South or North Indian or a Continental menu, if it the taste of home, of your childhood, then that is the food you will find most comforting. Many a times after having travelled far and wide in the culinary world, in the end having to lay down the anchor in your hometown among familiar flavors feels so so good! At this juncture no doubt you will be making a list of your comfort foods too.
Well, in the end our native food won the debate. But of course we will be embarking on yet another culinary journey to far off places once again. And as I take leave to be off to relish the leftovers of the day`s breakfast, I want you to take careful notes of this sundal recipe. Next time you travel away from your native taste for breakfast, do give this Konkani style sundal recipe a try. Or if you are a Mangalorean and haven`t tried it out yet, then you just have to. And you will understand why it got the maximum votes. Those who make this dish regularly will already know!
Now its your turn," what are you having for breakfast tomorrow??".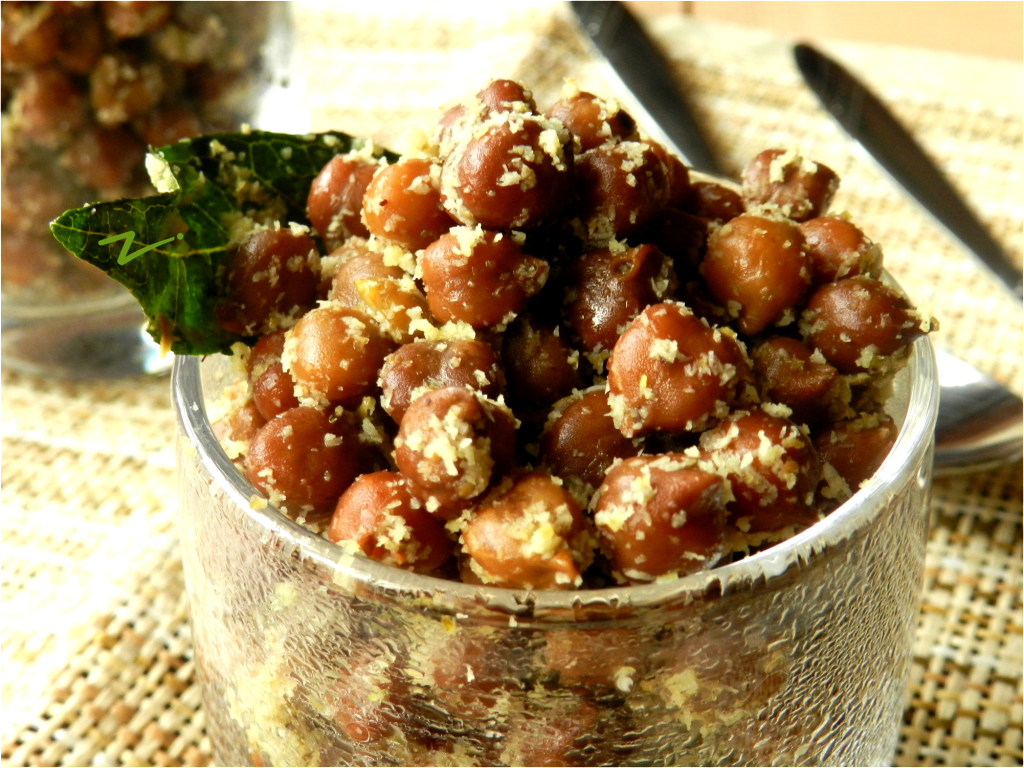 Chana Sundal
Kala chana laced with coconut and coriander, a konkani speciality.
1 cup kala chana (brown chickpeas)
salt to taste
For masala
1/2 cup fresh grated coconut
1 tbsp coriander seeds (dhania)
1-2 green chillies
For tempering
1 tbsp ghee/ clarified butter + 1 tbsp oil
1 tsp mustard seeds (rai)
5 to 6 curry leaves
1/2 tsp hing (asafoetida)
2 dry red chilli (broken)
To serve
Wash and soak chana overnight in enough water. Next morning drain, add 2 cups or as needed water. Pressure cook till done. Open lid once pressure drops. Drain chana.
Grind together coconut, coriander and green chillies to a coarse mixture without adding water.
In a wok/ kadai heat oil and ghee. Add mustard, let crackle. Add hing, curry leaves, broken red chilli, saute few seconds.
Add drained chana, coconut masala, salt. Mix and cook for 4 to 6 minutes. May sprinkle 1 to 2 tbsp chana water if needed for moisture. Remove and serve hot.
Instead of grinding coconut and coriander, you may skip coriander and simply add grated coconut along with chana. Add chopped green chillies and some urad dal to the tempering directly. You may also add some cut raw mangoes if available.
When grinding coconut coriander masala, you may also add dry whole red chillies instead of green and a tiny piece of tamarind (imli).
Instead of chana, can make the same recipe with sprouted moong.
Chana sundal is also served alongside yellow moong dal usli.