And here is yet another accompaniment to South Indian delicacies….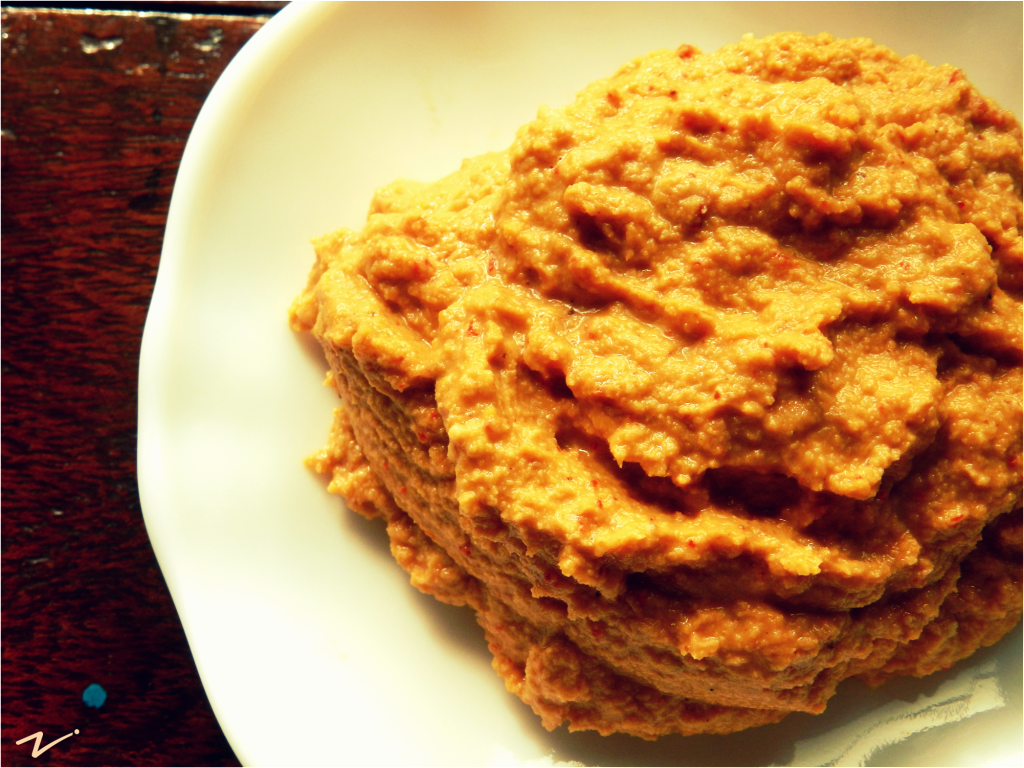 Some ingredients complement one another so well. Like apple and cinnamon, ice cream and chocolate sauce, pizza and cheese, masala dosa and red chutney. Yes, yet another chutney, made South Indian style is today`s recipe. The spicy chutney, with slight tartness from the tamarind is an ideal spread for the popular masala dosa. If you always have it this way you will know why it is a pleasure to wake up early morning to relish it for breakfast. And if you haven`t already and don`t get the reason for this over enthusiasm to eat it then its time you do give a try.
Each one will have their own signature way of preparing the spicy chutney and this is the way prepared in my home.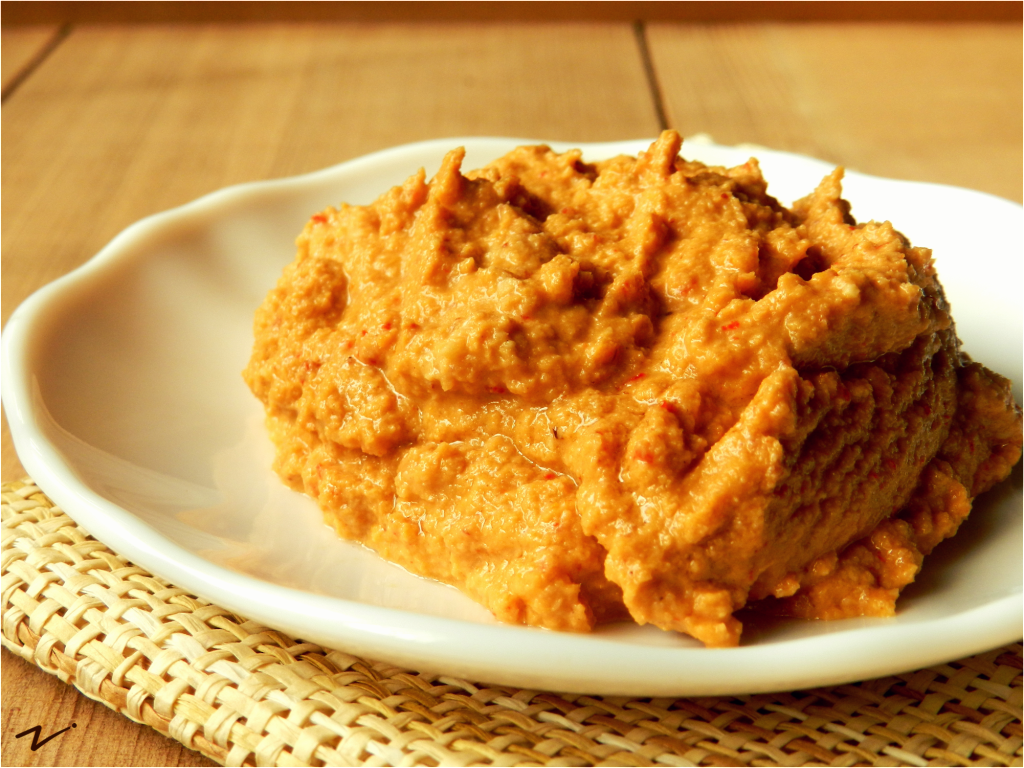 Recipe for masala dosa – click here
Red chutney for masala dosa
A spicy mix of red chillies, coconut and tamarind, perfect go with dosas or vadas!
4 to 5 dry red chillies
3 tbsp roasted gram dal (hurikadle/pottukadle)
1/4 cup 4 tbsp grated coconut
1 1/2 to 2 tsp tamarind paste
1 to 2 cloves of garlic – optional
salt to taste
jaggery (gur 1/2 tsp or to taste)
1 tsp coconut oil + 1/2 tsp – optional
Dry roast the red chillies, remove and set aside. If adding garlic, saute in 1/2 tsp oil till light brown, remove.
In mixer jar put all the ingredients (except oil) and blend till smooth, adding water as needed.
Put the chutney in a bowl, add 1 tsp coconut oil and mix. Serve as accompaniment or spread over dosa and top with potato bhaji, fold and serve for masala dosa.
For variation, skip garlic. In place of roasted gram, fry 3 tbsp chana dal and 1 tbsp urad dal in oil till golden. Grind with rest of the ingredients along with 1/2 tsp pepper.