One of amma`s special recipe..The dish looks simple & yes, it is definitely easy to make requiring very few ingredients. But don`t be fooled by the simplicity of this dish!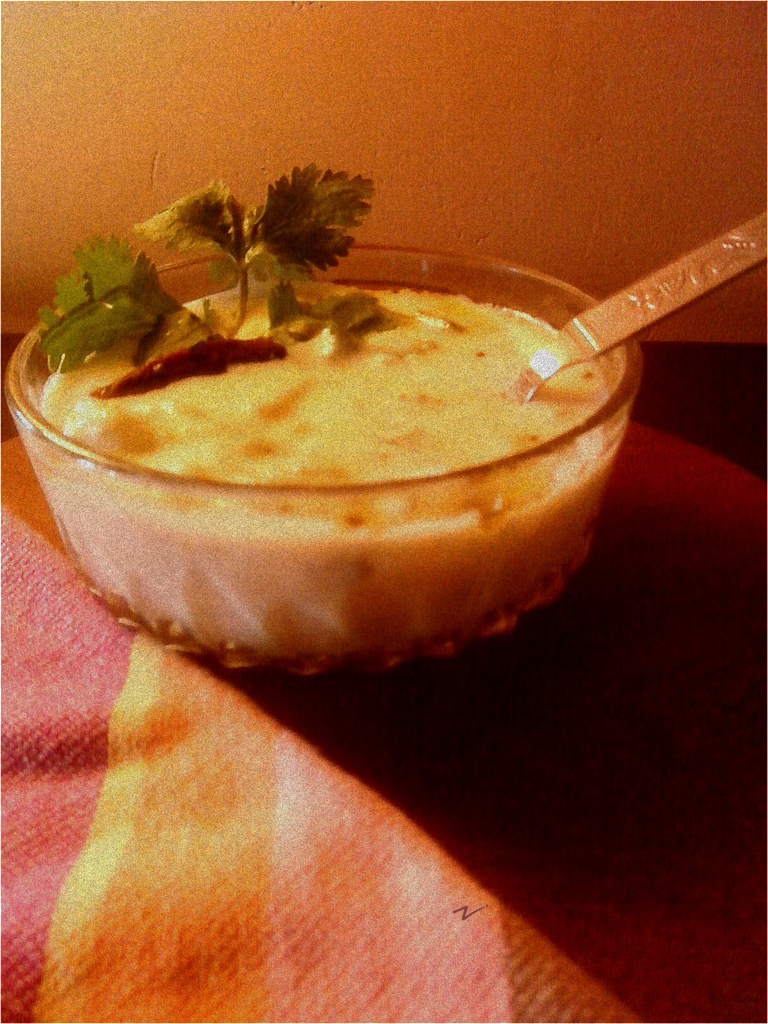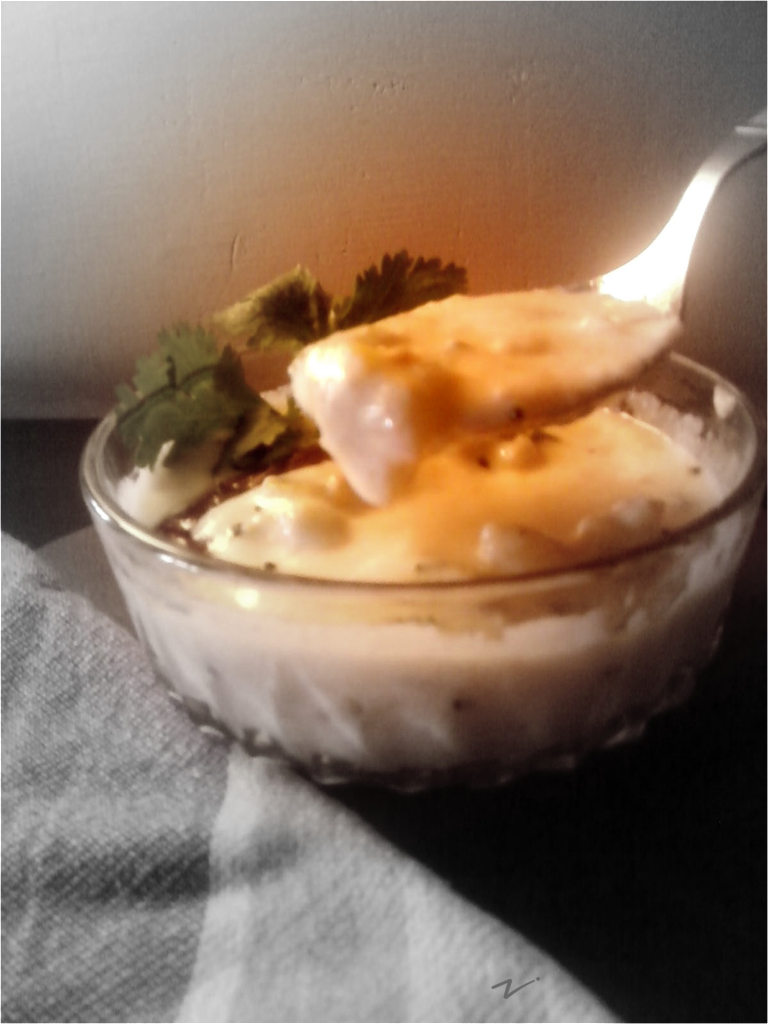 This slightly tangy raita pairs well with methi (fenugreek leaves) pulao or any other pulao of your choice or even with plain rice.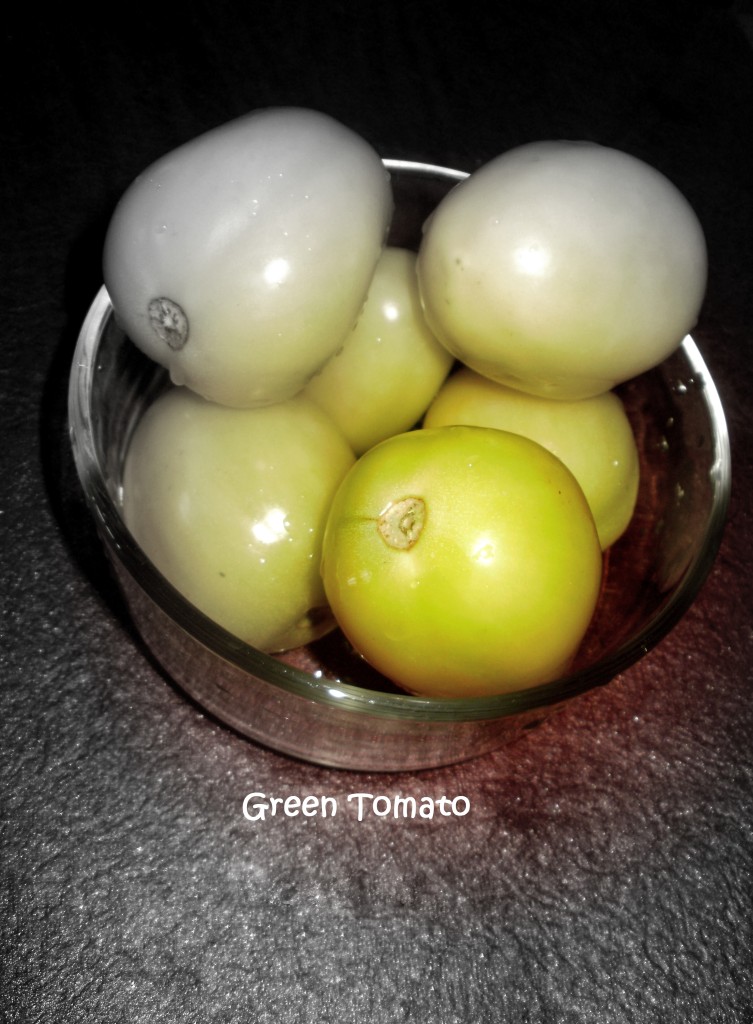 Raw Tomato Raita
Green tomatoes in a raita!
4-5 raw (green tomatoes)
curd – as needed
1-2 green chillies (slit)
salt to taste
For the tempering
2 tsp ghee/ clarified butter
1 tsp mustard seeds
1-2 dry red chillies
5-6 curry leaves
Cut the tomatoes into two and drop them in water and cook till they turn soft.
Let cool a bit and then peel them. Add green chillies and mash them with hands into tiny bits. By doing this the flavors of the chillies blend well with the tomatoes.
Add the curd and salt, mix.
For the tempering, heat the ghee & add the mustard, red chillies. Let the seeds splutter. Add the curry leaves and pour this tempering into the curd & tomato. Mix and serve with pulao/ pilaf, biryani, plain rice.