Semiya kheer or Semiya Payasam, a royal and rich sweet for any festive occasion..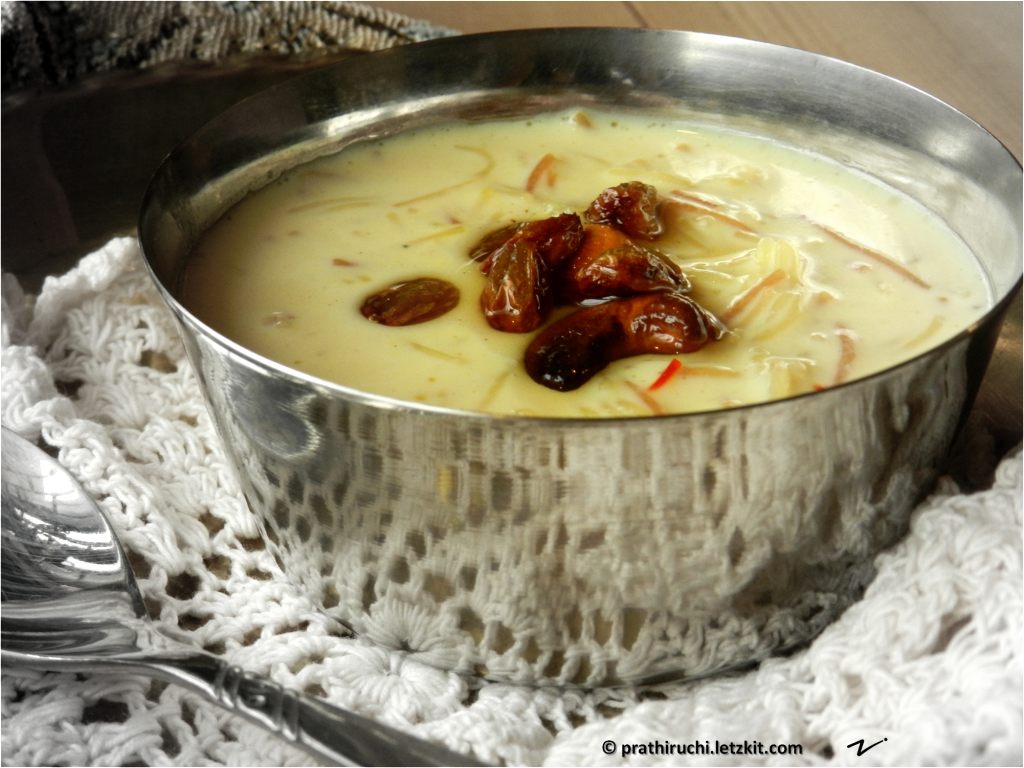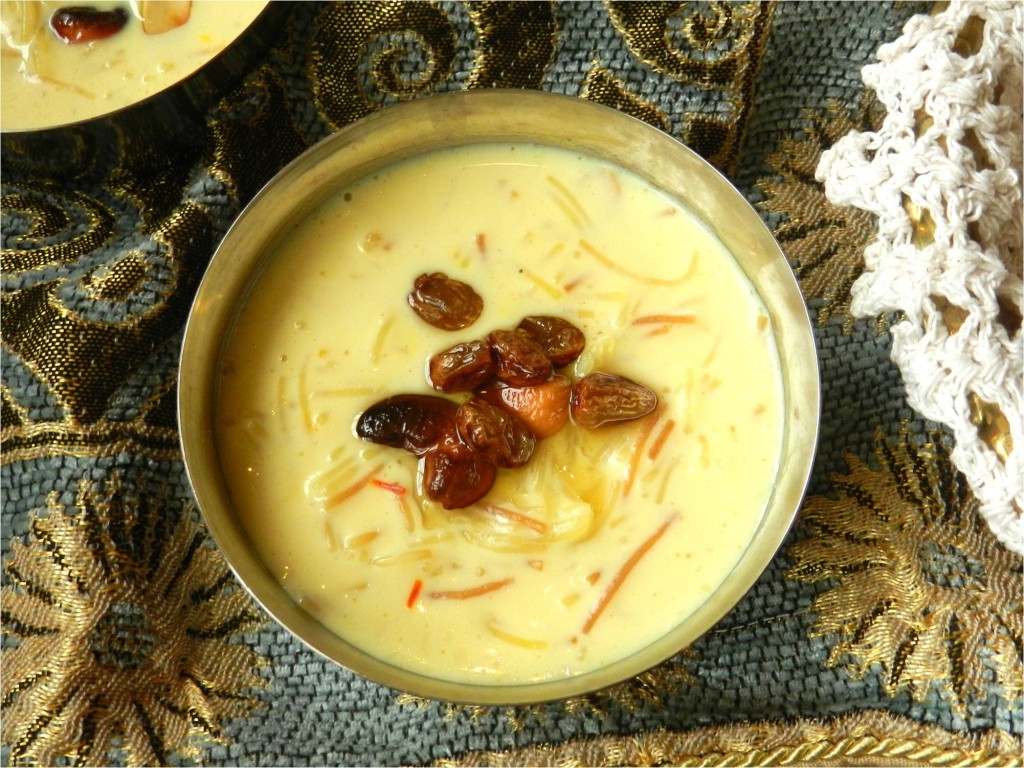 Another week just around the corner and so is another festival, another chance to seek divine blessings, be with family and enjoy good food. Sweet dishes and festivals go together, always. And creamy, rich semiya payasam is one that goes for very many celebratory occasions, family gatherings and so on.
Here is one version of the delicious, all time favorite payasam that is slightly different from the regular version. But no doubt equally delicious. Additional flavorings give this payasam newer heights. Today I do not want to spend time on too lengthy conversations for Ganesh Chaturthi is round the corner.
So moving straight to the recipe, but not fewer few glimpses of the payasam!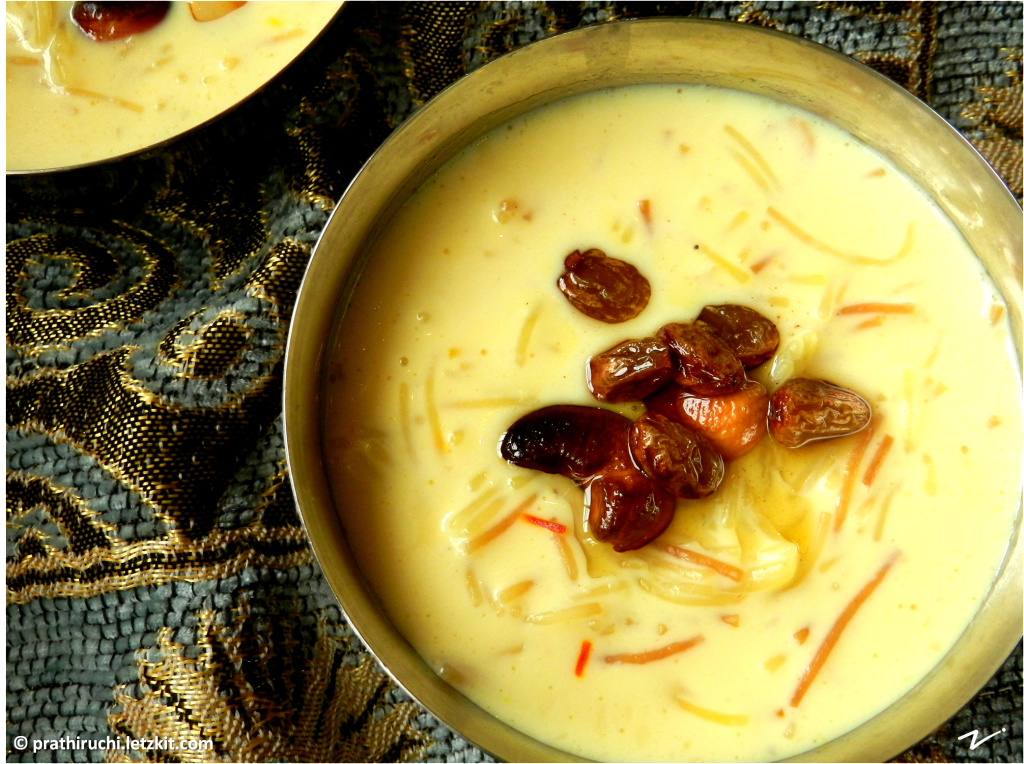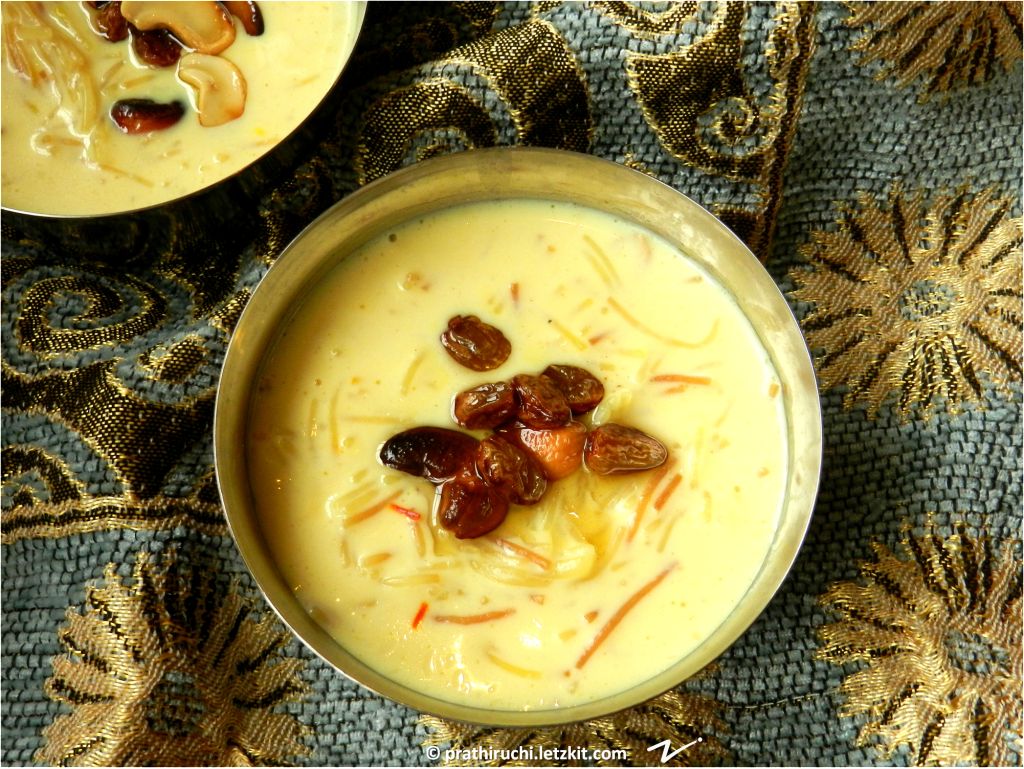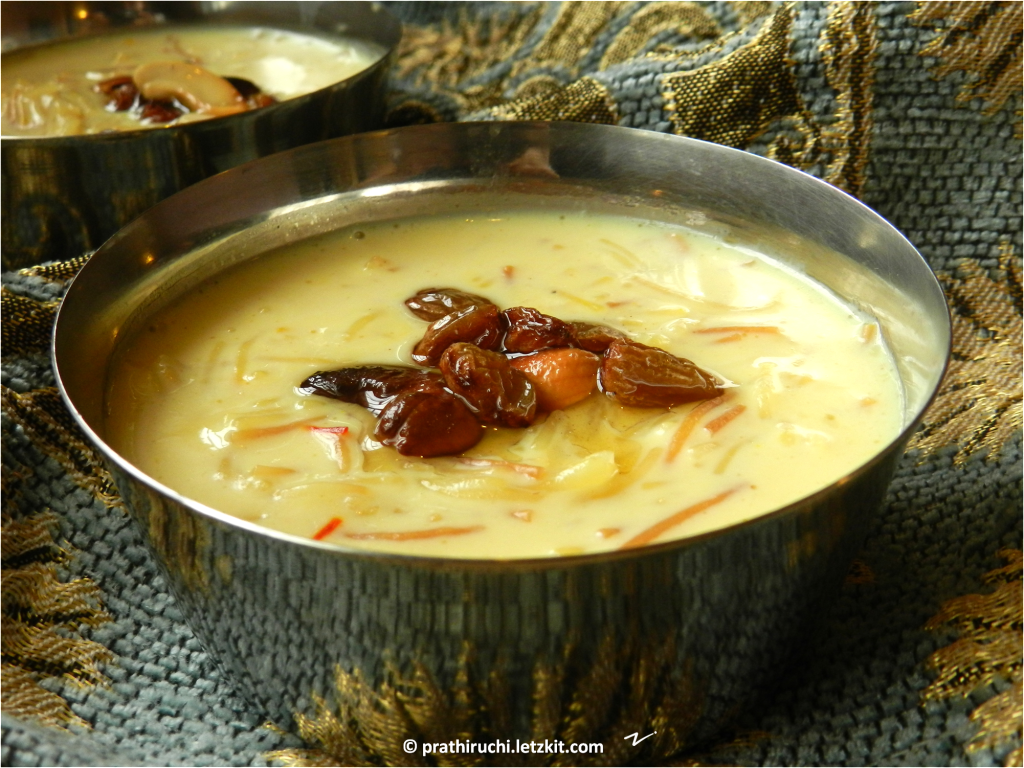 Semiya Payasam
A delicious and rich payasam for any festive occasion.
3/4 cup vermicelli (dry)
1 litre milk (approx 5 cups)
1/2 cup condensed milk (optional)
1/2 cup sugar (reduce as per taste if adding condensed milk)
3 tbsp mixed dry fruits/nuts – raisins (cashew, almonds)
1/4 tsp green cardamom powder
few strands saffron
1/8 tsp nutmeg powder (optional)
1/2 tsp khus khus (poppy seeds white)
1.5 tbsp ghee
In a saucepan heat ghee, add mixed nuts and toast till golden and raisins puff up. Remove nuts and set aside.
In the same pan add vermicelli and fry in ghee till aroma emits and is slightly golden.
Add milk. Let come to a boil and cook till vermicelli turns soft. Add condensed milk, sugar, khus khus if adding, simmer till thickens slightly.
Add cardamom powder, nutmeg powder if adding, toasted nuts, kesar. Stir and immediately remove from heat.
Serve hot or chilled.
Condensed milk is added to give it a creamy and rich texture. But you can add only sugar too. If adding a mix of both condensed milk and sugar, adjust sweetness as per taste.
Nutmeg and khus khus gives it a different and aromatic flavor. It is however not added to traditional payasams made for festivals. So it is purely optional.
Tastes equally delicious when served hot or chilled!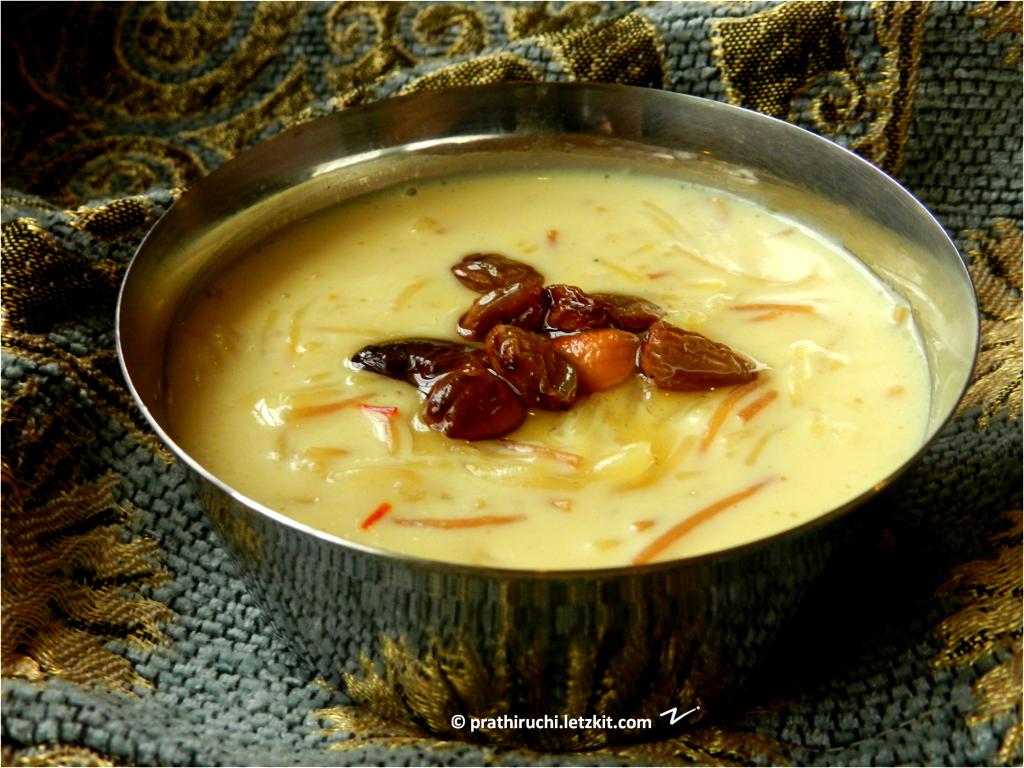 A perfect sweet dish to end a festive meal…