Shakkarpara, a popular farsaan in South India, can be either a sweet version or a savoury one. Savory ones are not too spicy but of course you could increase the spice level as per your taste. But I would suggest you go easy on the spice and salt as I found they taste better when both these are added in moderate quantities..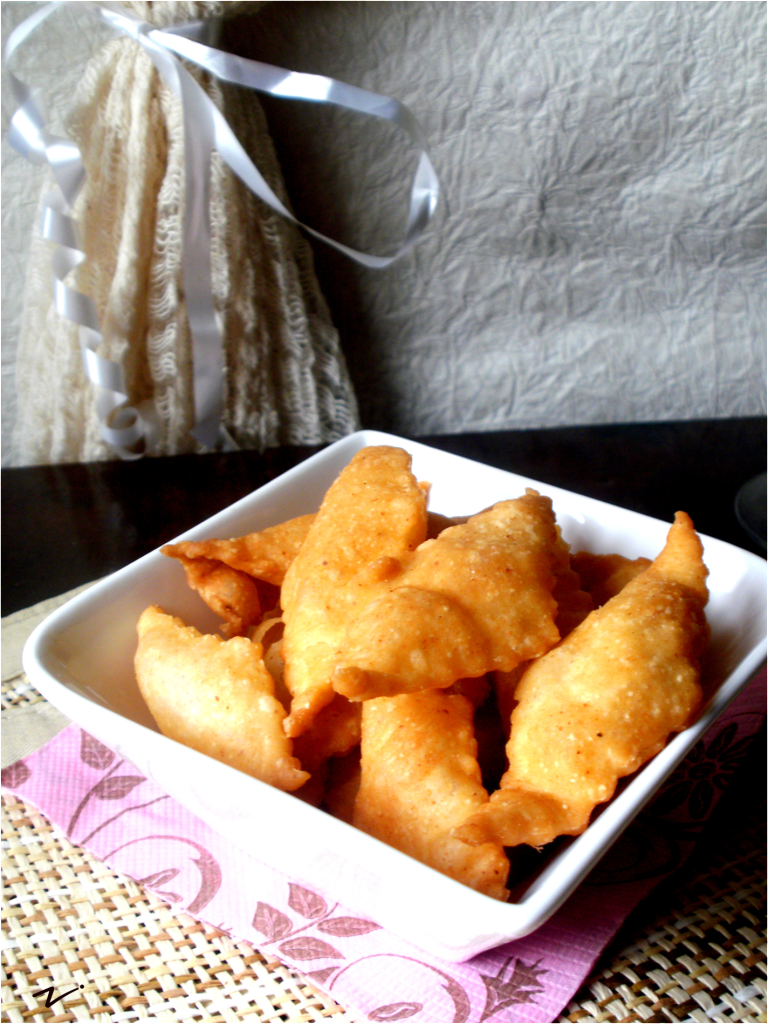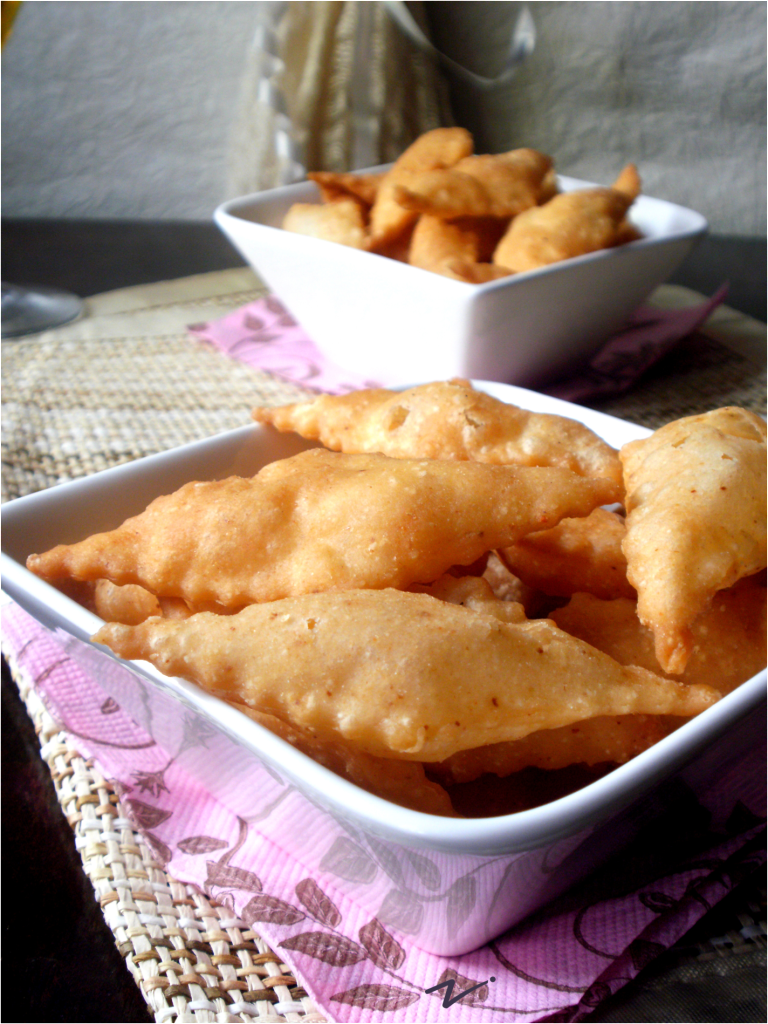 They store well in airtight container but its hard for me to say for how many days as they do not often last very long 🙂 We enjoy it with tea or coffee or with rice and sambhar or simply just munch on them whenever our heart desires!!
Like someone is trying to have one right now!!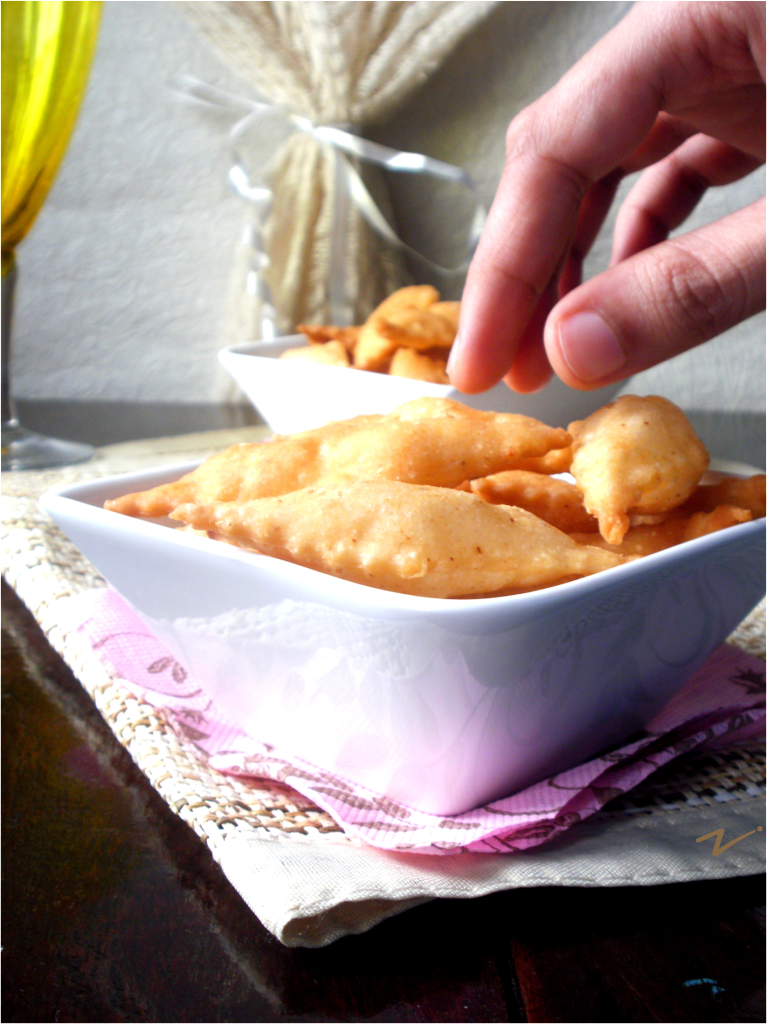 Can`t wait till after the photo session, can you??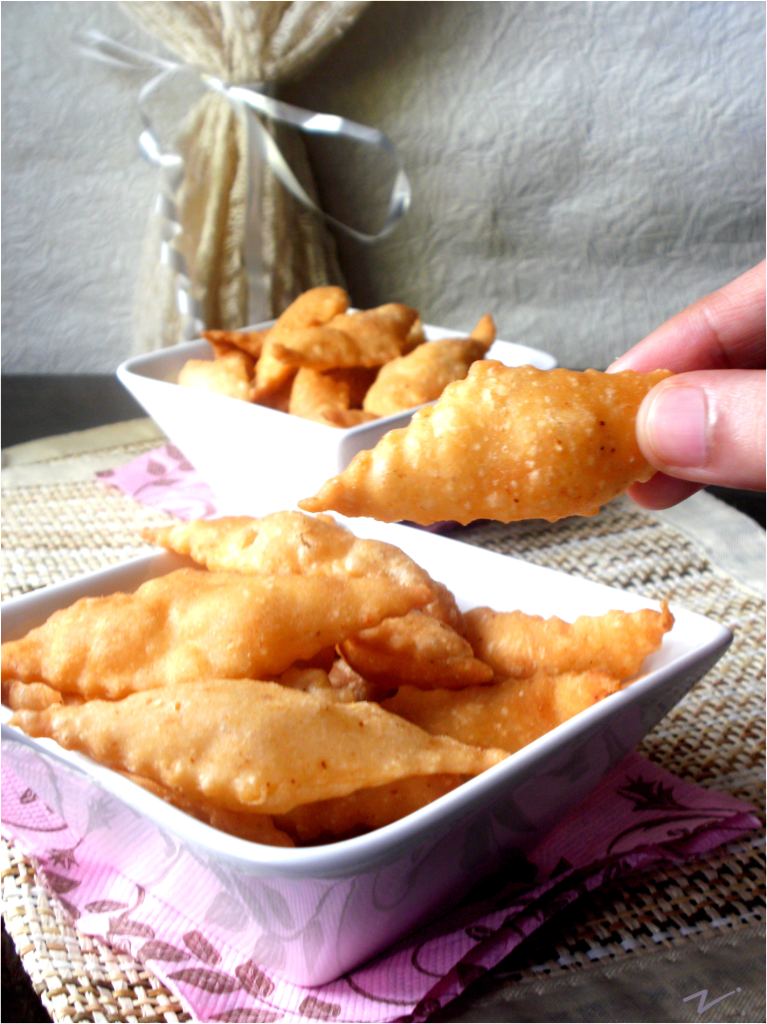 Then wait..!!! I am coming too!! Save some for me..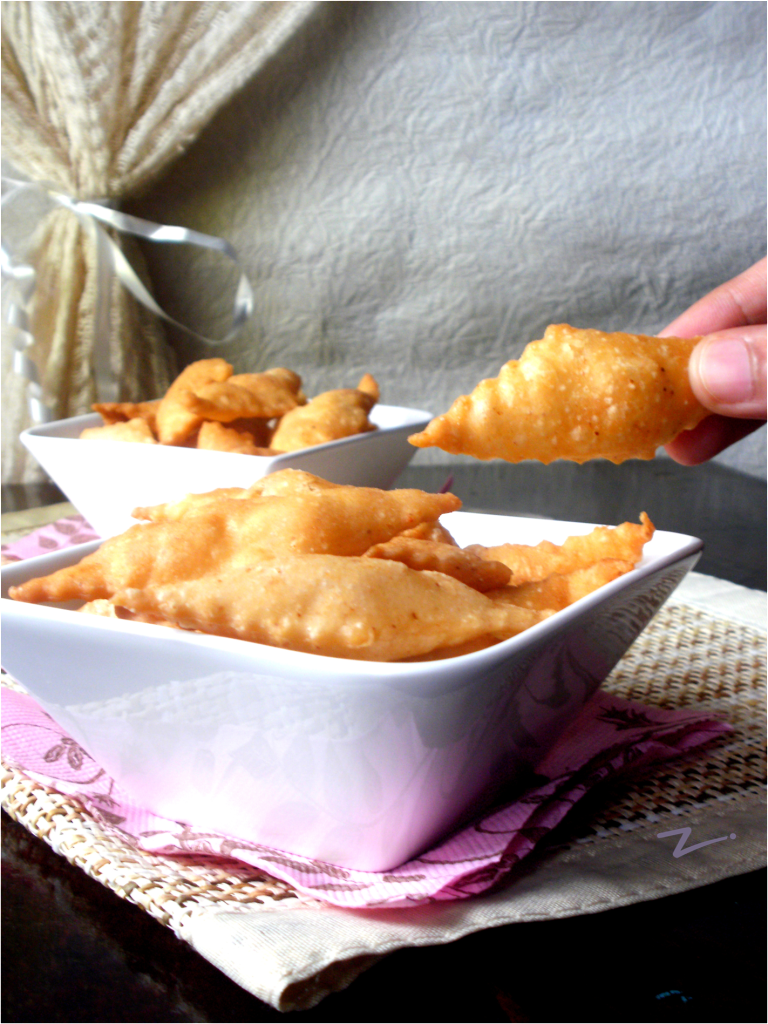 Tukudi
A fried South Indian snack.
Maida/ All purpose flour – 3 cups
Bombay Rava – 1 cup
Hot ghee ~ 2tbsp
Salt – to taste
Red Chilli powder – 2 tsp or to taste
Water – to knead dough
oil – to deep fry
In a wide bowl mix together maida, Bombay rava, hot ghee, salt, chilli powder. Add enough water to knead to a stiff dough.
Shape them into big round portions and roll out like a chapathi/ tortilla. Using a pizza cutter cut them into diamonds – cut them diagonally first into semi wide strips and then again in the other direction.
Deep fry them in hot oil over medium flame till golden as seen in the picture. Do not fry them to too dark a color too as they will not taste as good. Drain on paper towels.
Let them come to room temperature and store in an airtight container!
A variation to this is a sweet-spicy version which is very addictive.. Skip the chilli powder and instead add a little (a tbsp or two or to taste) powdered sugar and some fresh green chillies paste when kneading the dough. Fry as above and store in an airtight container.
You just can`t resist can you?? Guess its enough of photo session for today..Wait…wait for me…don`t finish it all!!