Flavors of a 'desi dish' is written all over this chutney. This lip smacking chutney is a bit spicy and slightly tangy, two of the predominant flavors in Indian cuisine. And ultimately this is a tongue tickling condiment! Or should I say 'bit spicy' is too mild a word? Because it is high on chilli factor. The two flavors balance just well to bring out the earthiness of the fresh coriander & to create the most mouthwatering chutney I have had till date!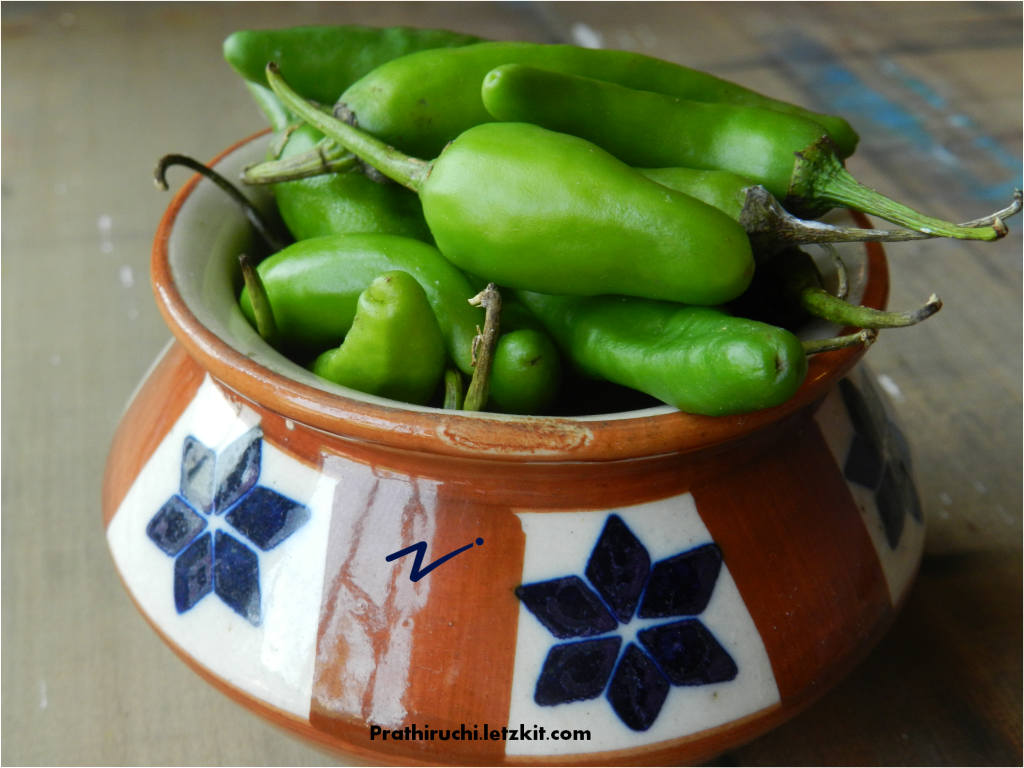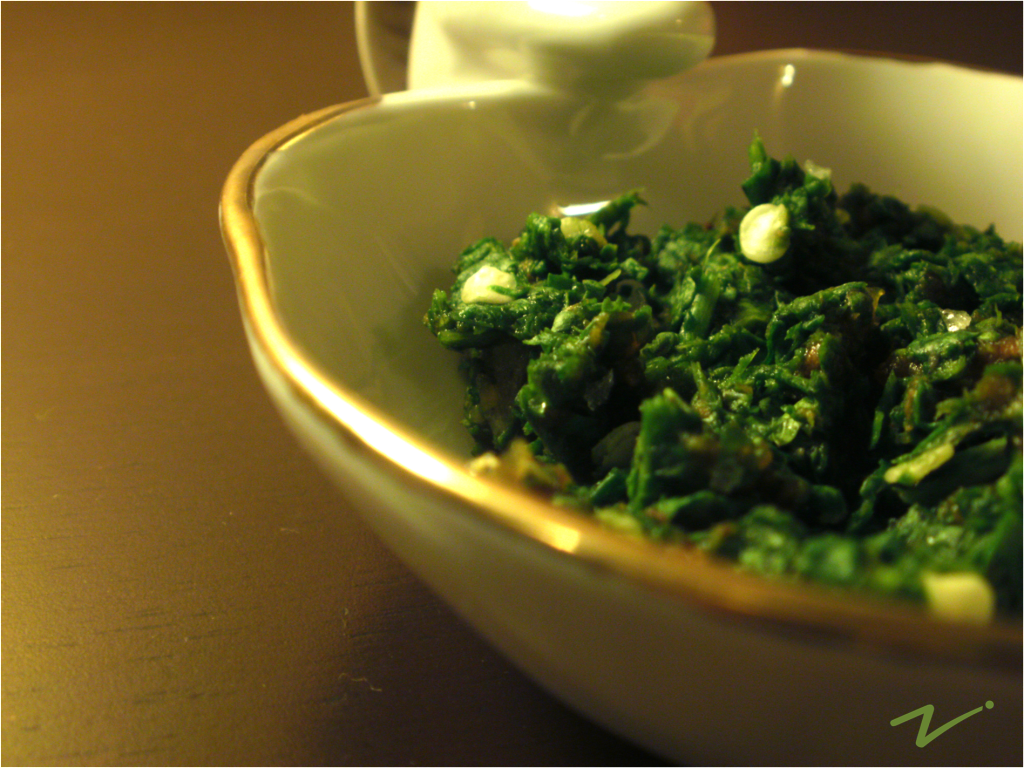 My grandma washes the coriander leaves well and then pats them dry thoroughly so that not a drop of moisture remains & then grinds them dry with remaining ingredients. This can then be stored in refrigerator and stays good for many days. But of course you can forego this elaborate procedure but do pat dry as much of the moisture as possible & grind to a chutney & store in the fridge to last for a day or two. And this is how I did it. So this way I can make it & have it fresh whenever we crave for this spicy chutney. And we at home are often hopelessly craving for this chutney. As we love to put a spicy spin on dishes wherever possible.
It is not one of those recipes that can be made without the 'spice' factor. You can vary intensity of the heat from chillies but cannot eliminate it altogether. The trademark taste of this recipe is the heat and the tang. The recipe and its popularity thrives on these two flavors.
This chutney is best had with curd rice. Or ever crispy pakoras. I found it even works well by adding a bit of it to stir fried veggies when sauteeing them. A twist to this heirloom recipe I tried recently is to add a tablespoon or two of roasted peanuts. Gives a nice nutty taste.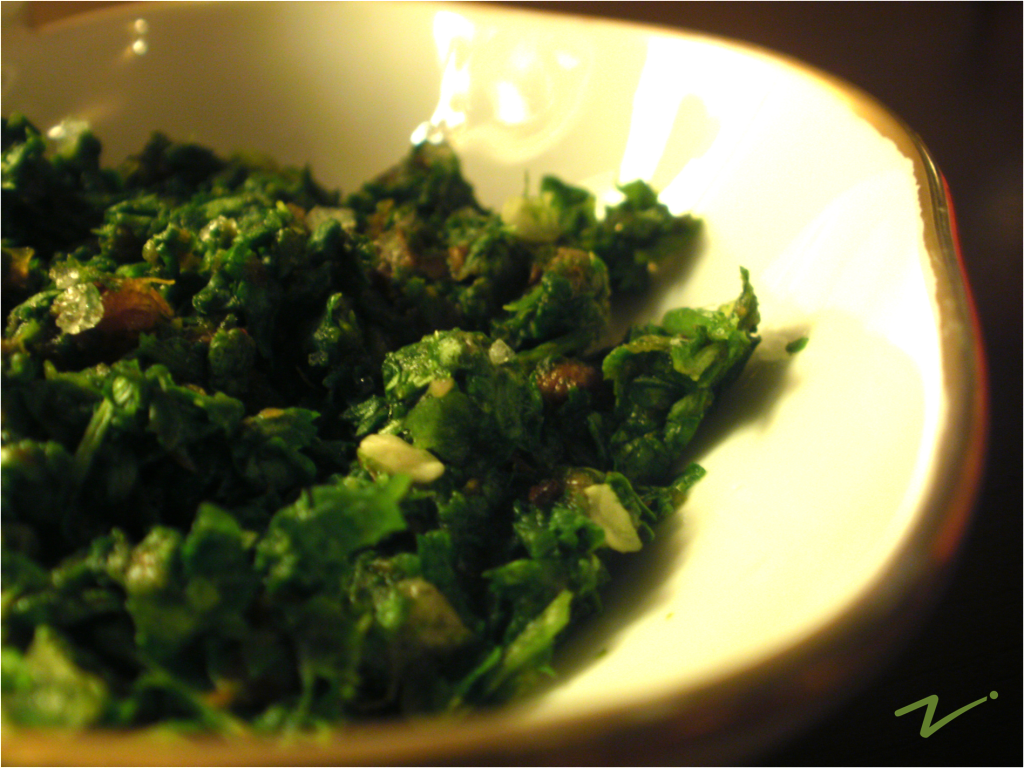 Chillies too can be good stuff. Not just in taste but also for your health.They contain some amounts of vitamin C. SO now you know the reason behind grandma`s remedy for cold – a bowl of piping hot rasam laced with chilli and pepper. More on chillies and their benefits for another day.
For now, its on to the recipe..
Spicy Coriander Chutney
Slightly tangy and generous in its heat!
1 cup fresh coriander leaves/ cilantro
a marble size piece tamarind or tamarind paste as per taste
rock salt – about 1/2 tsp or salt to taste
2 to 3 green chillies –
Wash the coriander leaves thoroughly. Spread them on a clean, dry kitchen towel pat dry well to remove as much of the moisture as possible. Retain the leaves and tender stems. Discard the hard thick stems.
Grind all the ingredients together to coarse paste without adding water.
Serve with curd rice, dosas, pakoras, plain grilled vegetables.
The quantity of chillies depends on the level of spiciness of the chillies and how spicy you want the chutney to be. Be a little generous when adding the chillies to get the right balance.
You can add a tablespoon of roasted peanuts when grinding for a different flavor.
You can even add 1 teaspoon (not more) fresh mint leaves.
Adapted from our family recipe dairy