This crispy vada is our family favorite. Vadas are nothing but South Indian style fritters. They are mostly made of different varieties of dal. This particular vada recipe has a unique taste coming from the fresh green bell peppers & peanuts. The combination of both these with gram dal might seem odd, but believe me, they taste too good (even if this requires just a handful of ingredients) ! So here goes…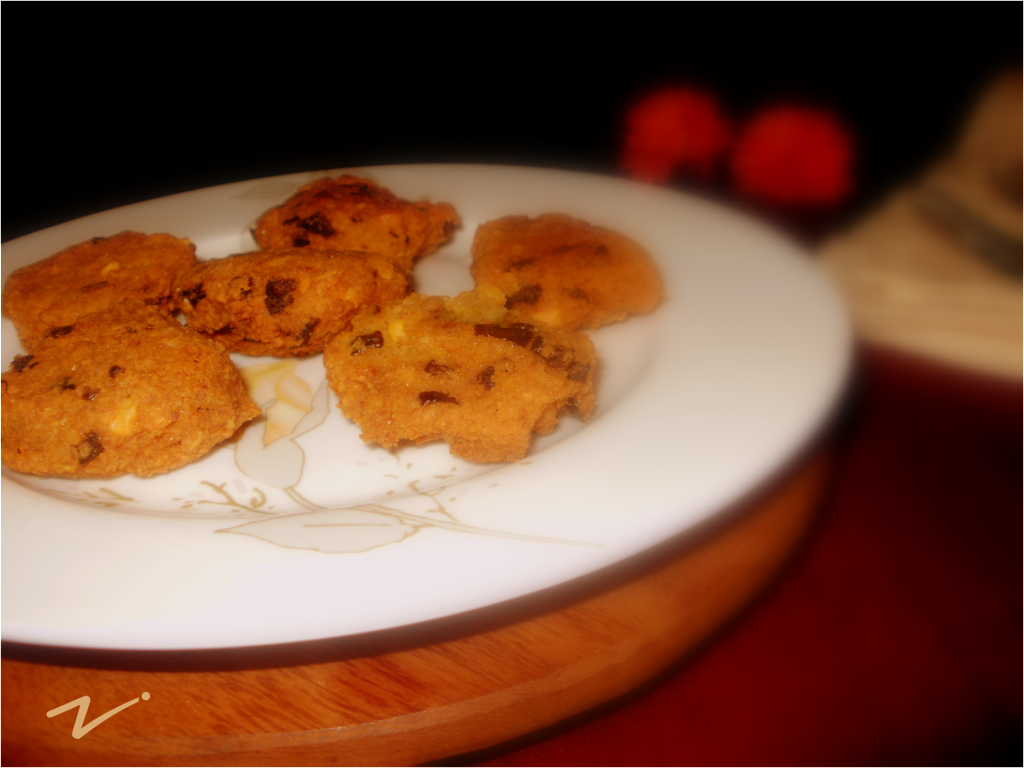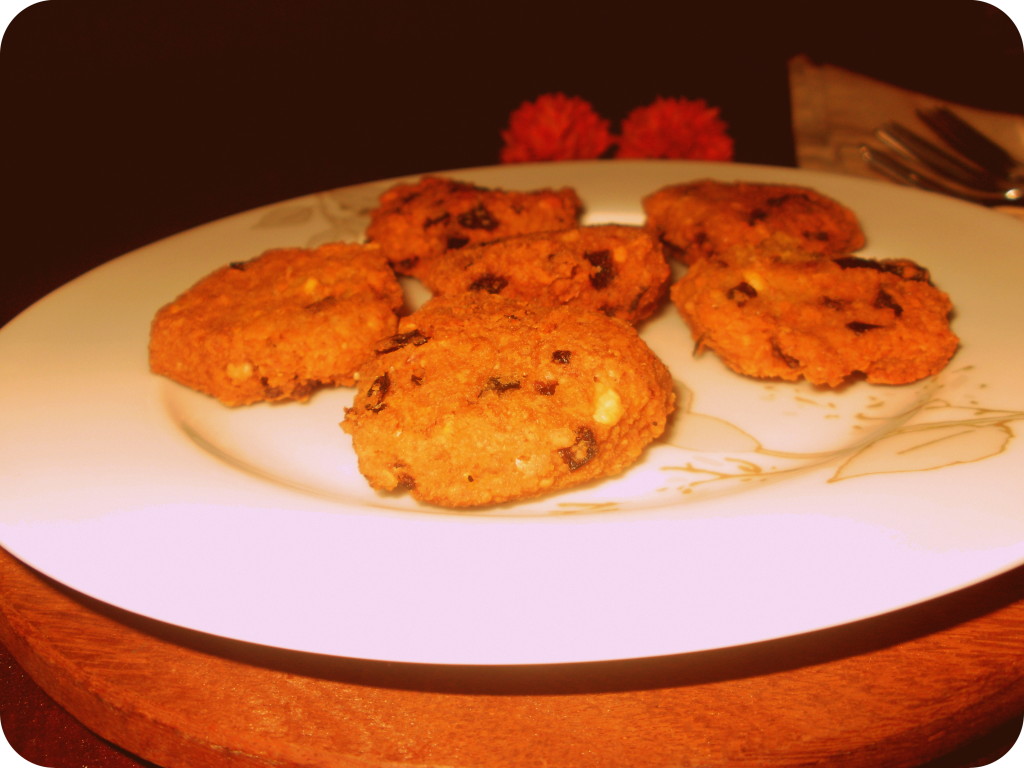 Capsicum Vadas
Crispy dal and capsicum fritters!
1.5 cups bengal gram (split (chana dal))
2-3 fresh green chillies (or more of course if you want it spicy)
a pinch of asafoetida/ hing (optional)
salt to taste
2 medium capsicum
1/4 cup peanuts/ groundnuts
oil to deep fry
Wash the dal & soak for an hour or so. Drain & then grind it in a mixer coarsely along with salt, chillies, hing without adding water. You need to get a thick paste/ batter here. Do not grind to a fine paste. You need to retain some bits of the dal to get crispy vadas
Finely chop the capsicum into tiny bits. Roast the groundnuts & cool a bit & grind to a almost fine powder. You can leave it slightly coarse.
Transfer the thick batter into a mixing bowl & add the capsicum, powdered groundnuts. Adjust the salt.
Take a small portion of the batter & flatten a bit & deep fry in hot oil over medium flame till golden brown. You can fry 5-6 vadas at a time depending on the size of you frying pan. Drain on absorbent paper & serve hot!
This vada/ fritter is perfect as an evening snack or as accompaniment to rice meals!