An easy to make Cashew Fudge…
These are not similar to another popular cashew delicacy which is the kaju katli. This cashew burfi is different in the final texture and method of preparation compared to the katli. But no doubt that these are equally satisfying and easier to make..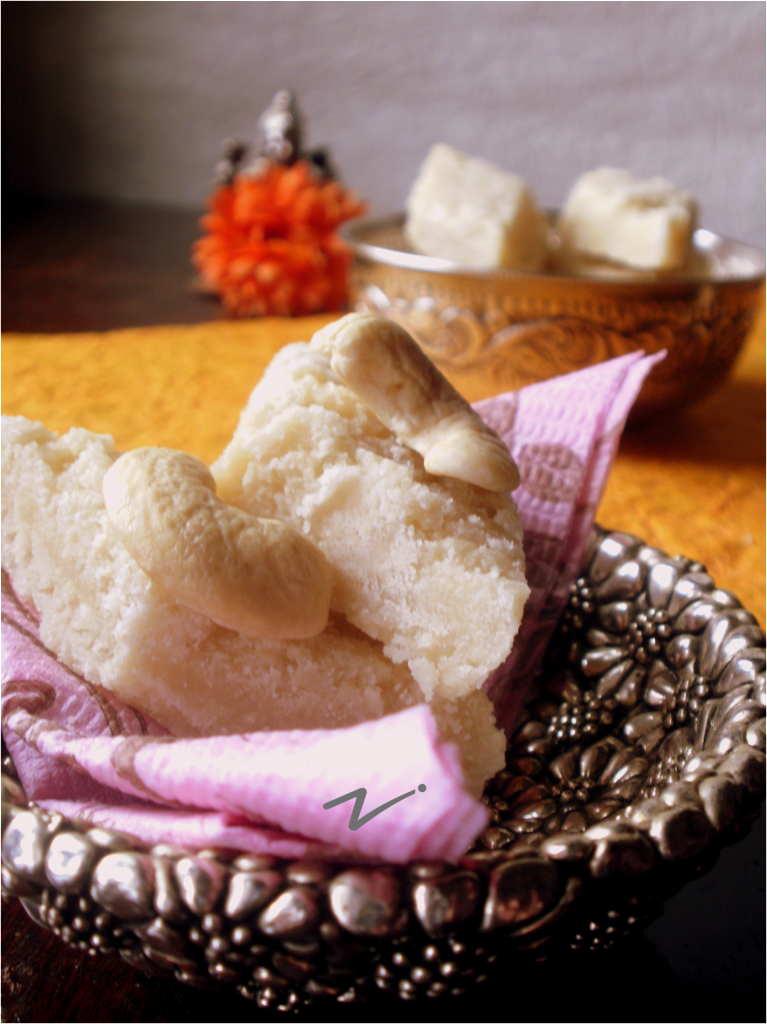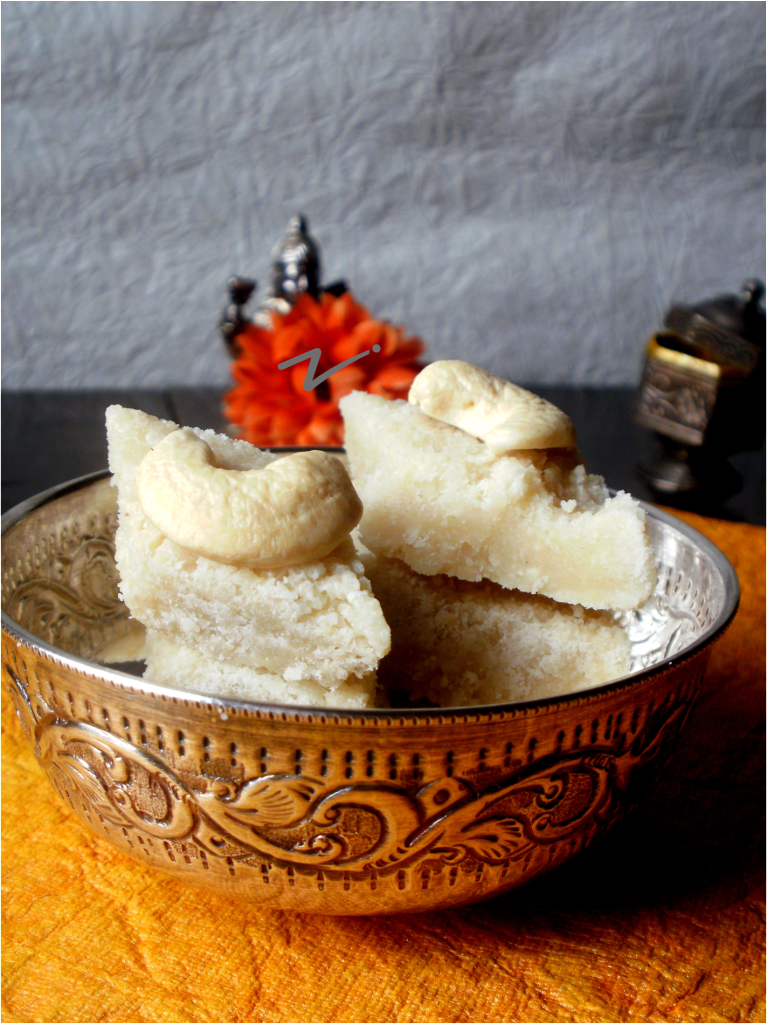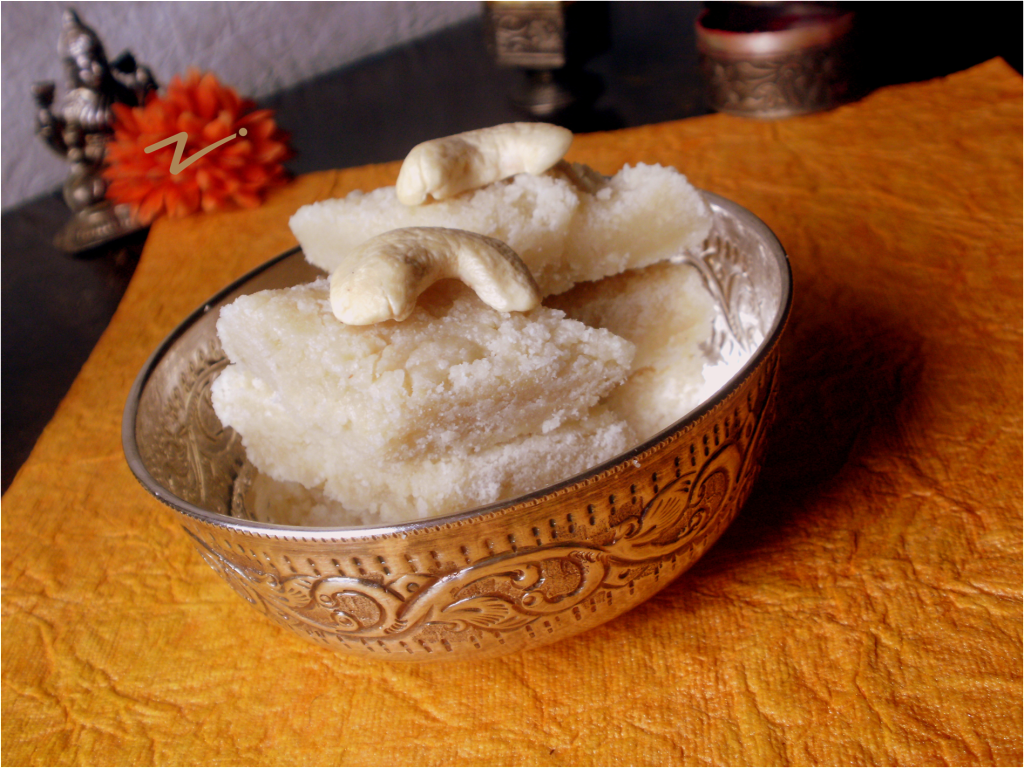 Kaju Burfi
Delicious cashew fudge
Cashew powdered – 1 cup
Maida/ All-purpose flour – 2 tbsp
Regular sugar – 1 cup
Water – for sugar syrup
Ghee/ clarified butter – maximum 2 tbsp plus 1-2 tsp to grease the thali
Take whole cashews which are at room temperature. Powder them to get 1 cup cashew powder..
Add the maida to the powdered cashew and set aside while you make the sugar syrup.
In a heavy bottomed pan put sugar and just enough water to cover it. Make syrup of single string consistency and not more.
Now add the cashew-maida powder, little ghee and stir constantly till it leaves sides of the pan and a bit thick.
Transfer to greased thali/ plate,cool the burfi a bit and then cut into diamonds. Store in airtight container once cooled.
The mixture may seem a bit watery when ready and starts to leave sides. But it will thicken more on cooling.
Make sure that the cashew before you powder is of room temperature to get the right consistency burfi where the rich flavour of cashew comes through well.
It is important to make sure the sugar syrup is of the right consistency before adding the cashew-maida mix.
'Like' our Facebook page to get instant notifications on updates on Prathi Ruchi