Here is a recipe for a simple & yummilicious dessert – 'Fruit Trifle'. I don`t think Trifle requires much introduction as it is sure to be prepared in most homes. But there are endless variations to this and here is one version. Add or delete ingredients as per your taste, only your creativity is the limit!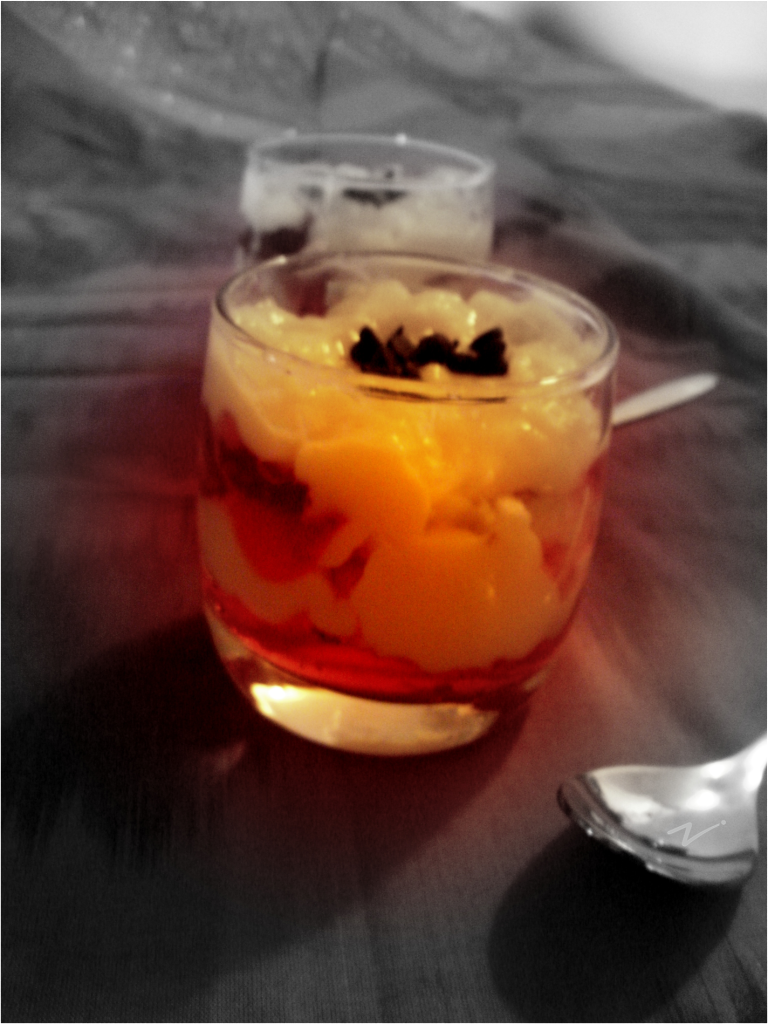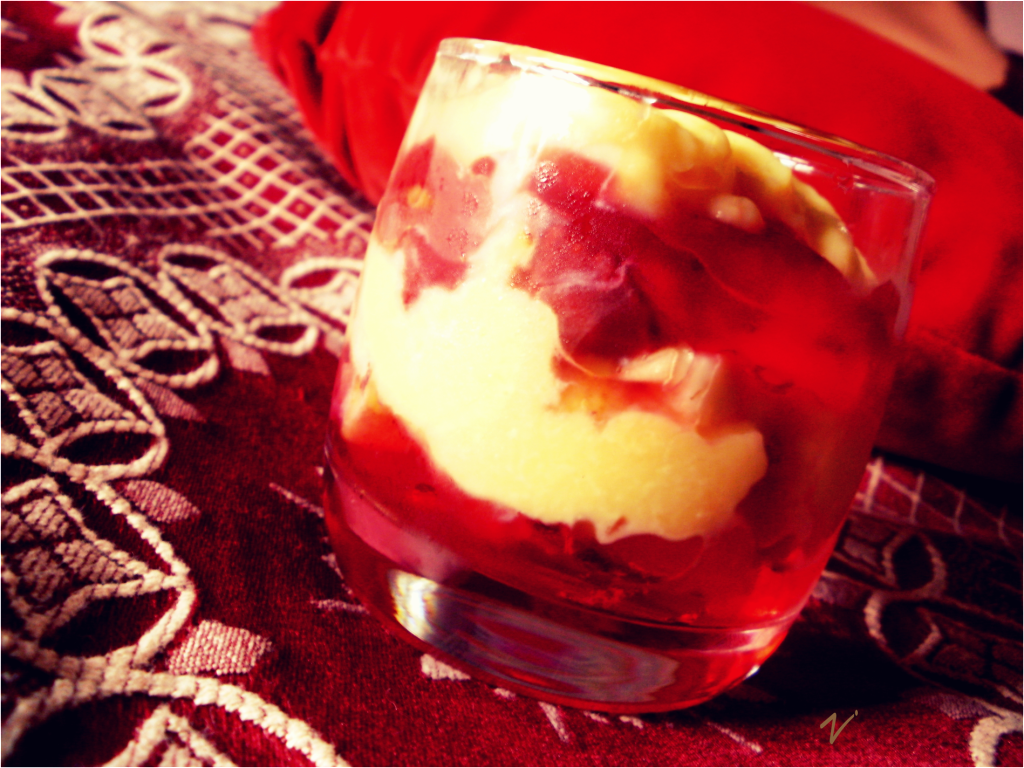 Fruit Trifle
Jelly, fruits and custard served in layers – ideal for dinner parties!
Ingredients
For jelly layer
1 packet strawberry or raspberry flavored jelly
For custard layer
2 tbsp Vanilla custard powder
1/2 litre (500ml milk)
4 tbsp sugar
For fruits layer
Chopped mixed fresh fruits of your choice – apples (oranges (segmented), grapes, bananas, mango, strawberries, chickoo etc.)
2 tsp lemon juice
1 tbsp raisins (optional)
1 tbsp dates (chopped (optional))
To garnish
whipped cream or
chocolate vermicelli or
chopped fruits or
candied cherries
For jelly layer
Prepare jelly as per instructions of the packet. You would normally need about 1.5 to 2 cups hot water. Once cool, keep in refrigerator till serving time.
For custard layer
Blend custard powder with 3 tbsp milk to form a smooth paste.
Put remaining milk to heat. Add sugar to remaining milk and heat till dissolved. When it starts boiling, add custard paste. Stir constantly with a whisk over low-med heat till thickens – a fairly thick yet a pouring consistency but coats back of spoon.
Set aside to cool, then refrigerate till serving time.
For fruit layer
Chop all the fruits and sprinkle lime juice over them to prevent discoloring. Add dry fruits if adding. Refrigerate till serving time.
At serving time
Take a parfait glass or any other serving glass of your choice.
Break up the jelly and add a little to the bottom of the glass.
Top the jelly with the chopped fresh fruits.
Cover the fruits with the chilled custard.
Repeat this layer if desired – jelly-fruits-custard. Garnish and serve.
You may use tinned chopped fruits too. Discard the syrup for this recipe.
May skip jelly and mix fruits with custard and serve.