"Your life is an occasion. Rise to it."
~Suzanne Weyn
A quick antidote to perk up a dull day is always a welcome. Something to chase away the doldrums. And happiness takes its place. To brighten up our day and shower it with sunshine. You close your eyes and you can feel yourself engulfed in the warmth of the golden rays. All your worries melt away.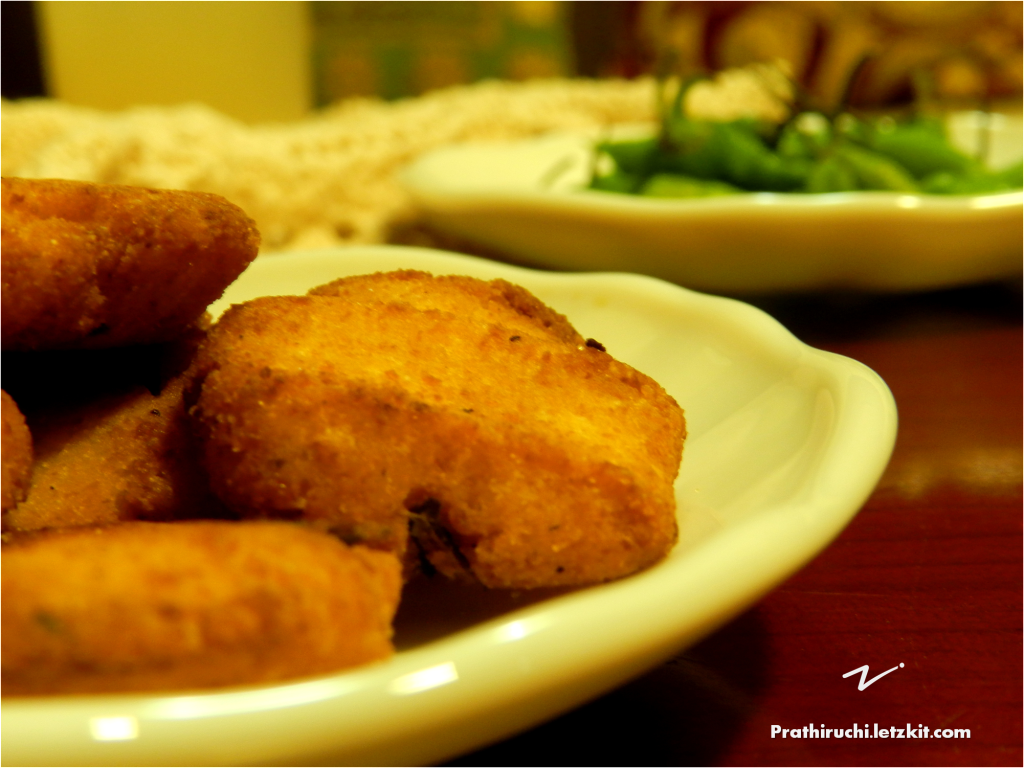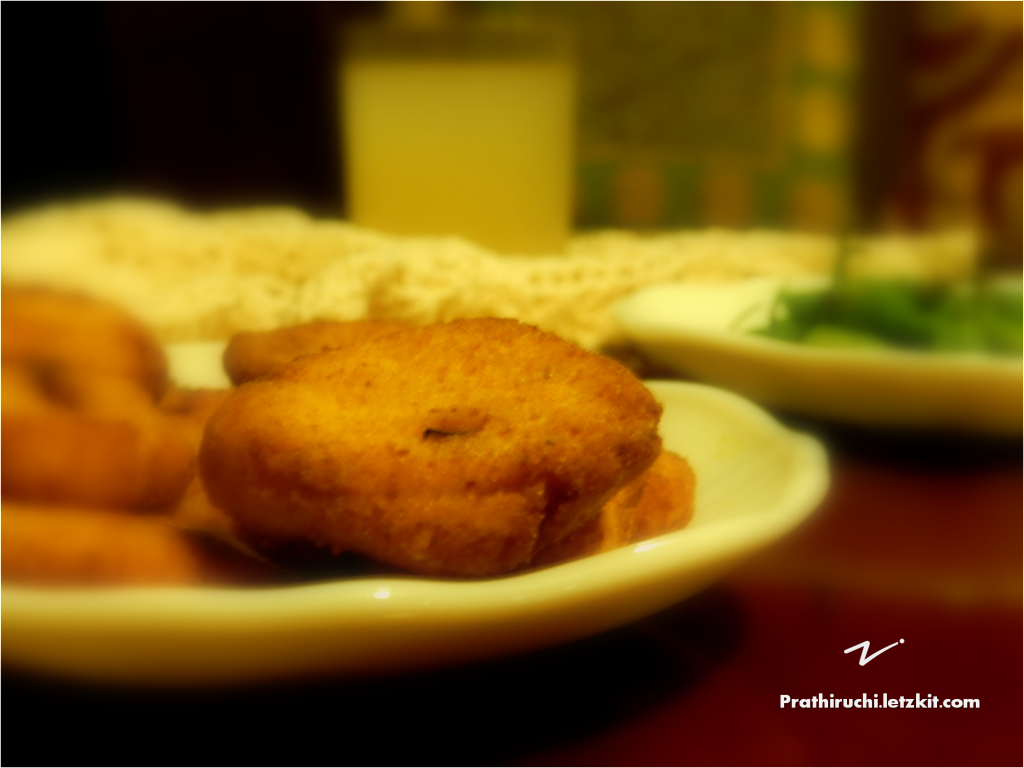 Calling up a friend, a cup of chai, watching the rain drops fall with soft spluttering on the grass and few of the nullifiers of dullness and worries. And then some hot and crispy fried treats are a perfect accompaniment. On days like these some rice flour vadas are an instant perk up. Not only are they quick to mix, you do not even to chop anything. Just mix, shape and fry. Make some hot ginger chai to go with it. Or may be some chilled lemonade. Whatever you fancy.
Then hurry off to your verandah or the balcony. Enjoy it as you watch the world go by. Succumb to the tranquility you feel around you and forget the turbulence. Then let this peace permeate inside you and rejuvenate you.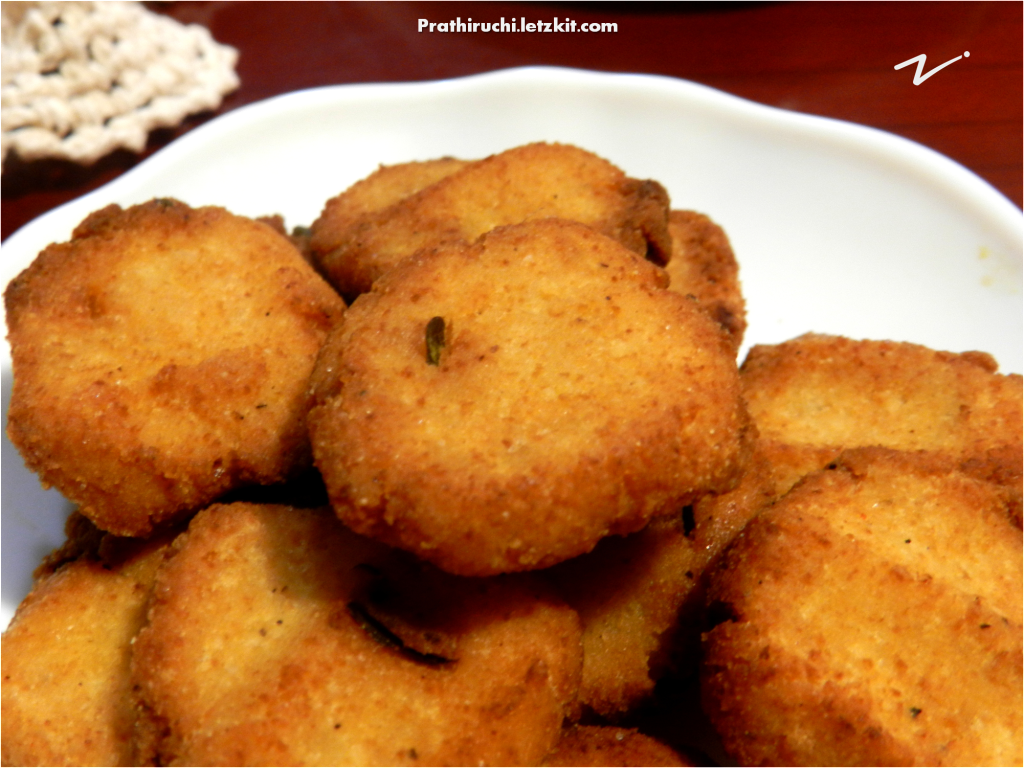 All this melodrama over some fried, golden coins you ask. Well sometimes in the midst of all chaos and apprehensions it is nice to fall back on instant mood lifters often to get back your fading hope and gusto. This is one way. One of many other. Keep a list of them handy. You never know when you may need them..
More on today`s recipe. Have unexpected guests? Make these rice flour vadas.
And oh yes, a quick snack to accompany your favorite movie? Make these in a jiffy and gather around the television.
Its pouring outside and you crave some of those deep fried 'goodness'??! Make these rice flour vadas.
Something quick to accompany your meal of dal chawal or rice rasam? Why don`t you make these rice flour vadas.
Need a quick snack to accompany your festive menu sans onion and garlic? Make some rice flour vadas..
Well, you get the drift..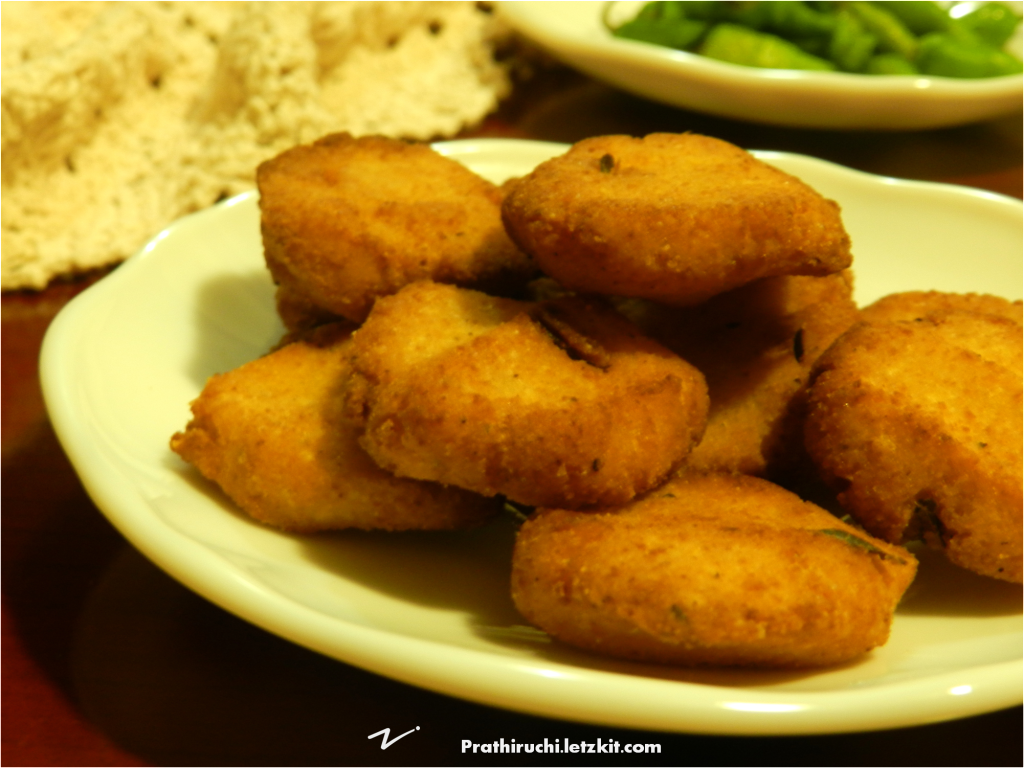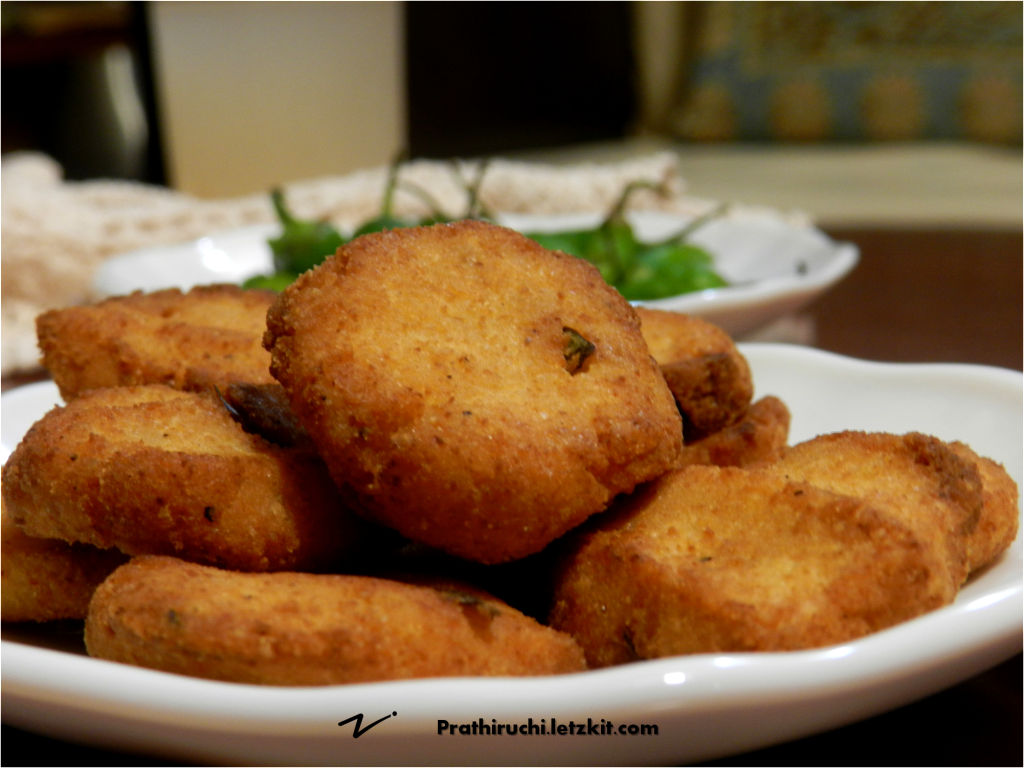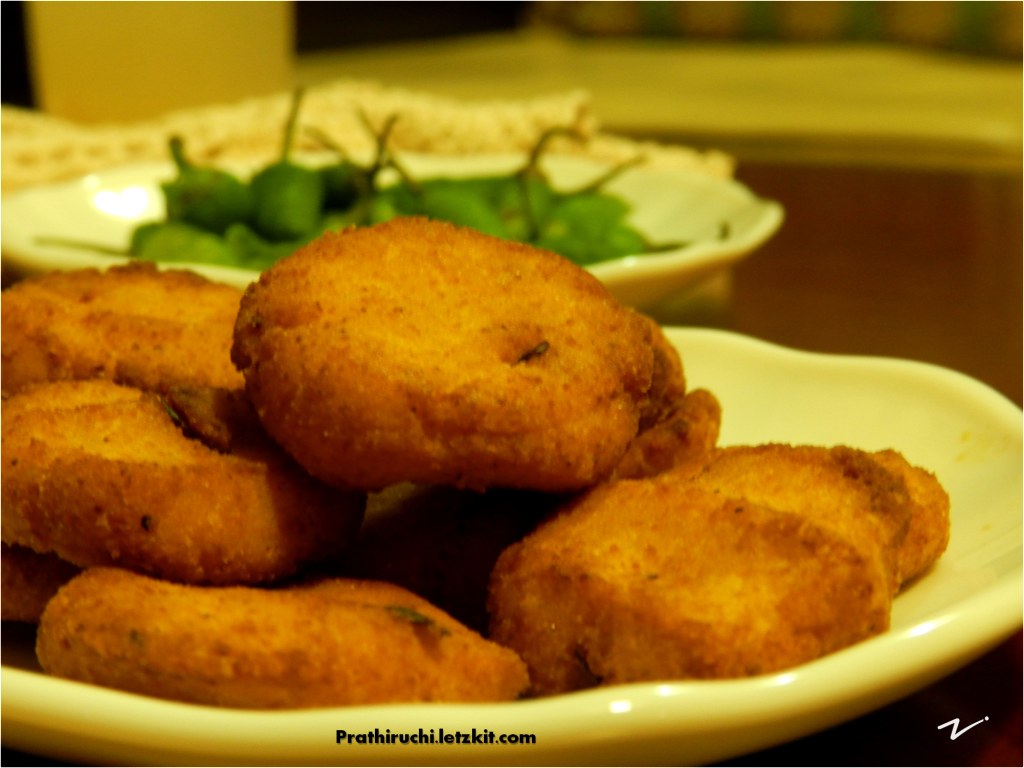 I need to thank my aunt for this recipe. It has become a family favorite from the first time we tasted it!
Rice Flour Vadas
Rice flour and coconut vadas dotted with cumin.
1 cup rice flour
1 cup coconut paste
1 tsp cumin seeds (jeera)
1/2 tsp chilli powder
1-2 green chillies (chopped)
3-4 curry leaves (roughly torn (optional))
salt to taste
oil to deep fry
First grind fresh grated coconut to a paste. Then measure the paste and put in a bowl. Now measure rice flour same quantity as the paste and add to the bowl. This is a simpler way. In the end, the quantity of coconut paste and the rice flour should be equal.
Now add the remaining ingredients (except oil) to the bowl. Mix and make a soft dough like mixture (like a very thick batter), sprinkling water as needed.
In a kadai/ wok heat oil to deep fry. Shape the mixture into small tikkis/coins and deep fry over medium till golden.
Remove and serve hot.