There are many reasons to love chocolate. Our love for it has made them find their way into confectioneries, desserts, drinks, pastries, soups and some savories even. 'Chocolate' come under those 'beloved' food categories. Most of us adore it. Have it daily or pretty often. Crave for it regularly. Savor the heavenly taste as it coats the tongue. Having chocolates makes us happy, scientifically proven they say. They also say chocolate,the dark variety is good for the heart. True or not, I would not want to prove it wrong. I prefer to believe in them always and each time I bite into one. Makes me less guilty having them! No doubt chocolates come with calories. They are 'bittersweet' treat, right?!
And lastly, you don`t need many excuses to indulge in chocolates. You love it, and that`s all it takes to dive into world of chocolates!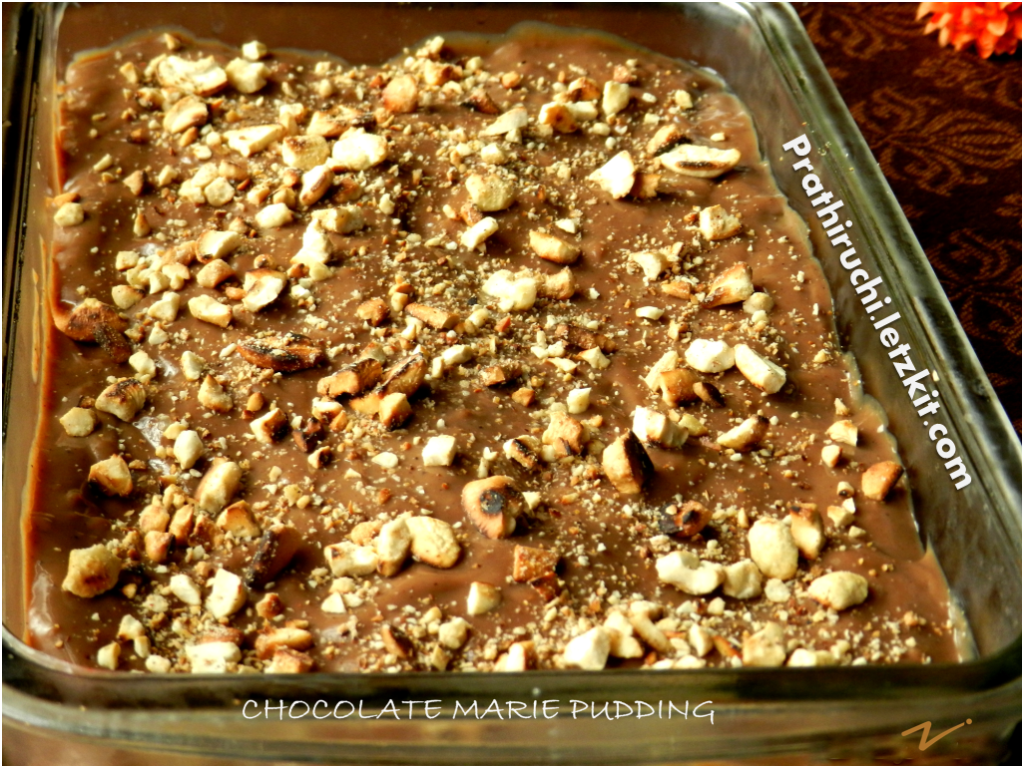 One can never go wrong with chocolates! And especially not this dessert! Satiny smooth and easy to make chocolate pudding with the classic digestive biscuits is a winning combo – always! Serve this delightful pudding for dinner parties or as a weekend treat..
[yumprint-recipe id='162′]