An easy and flavorful pulao of mixed vegetables and aromatic basmati with the flavor of a royal biryani! But sans the efforts and considerable time of making a full fledged biryani!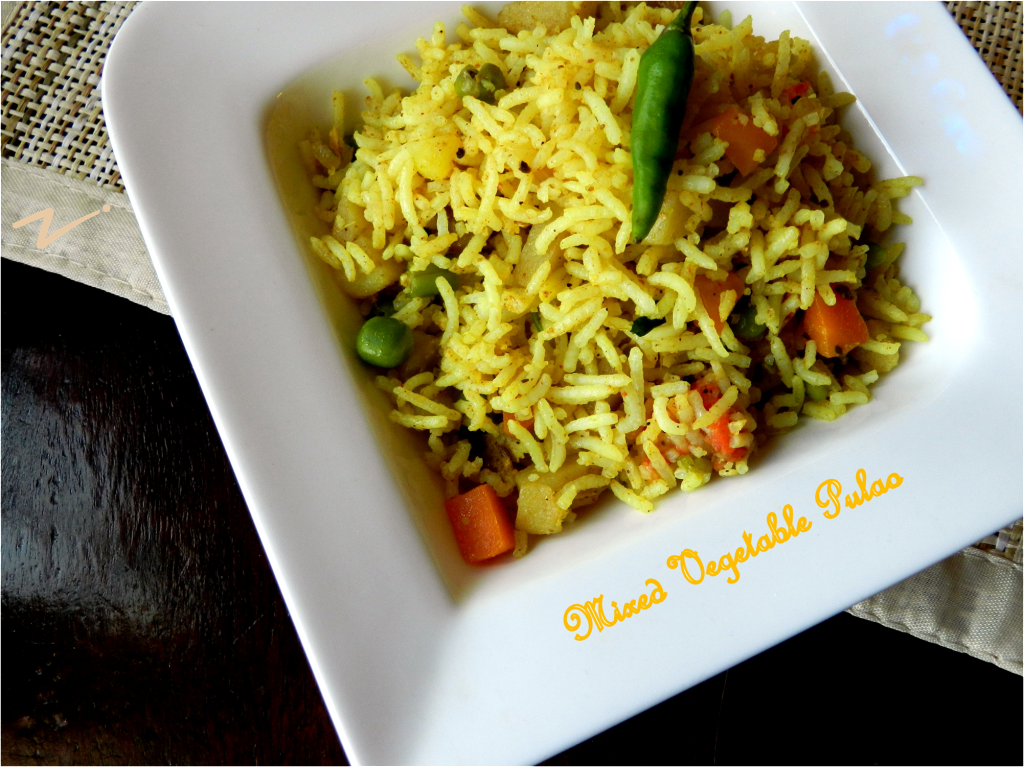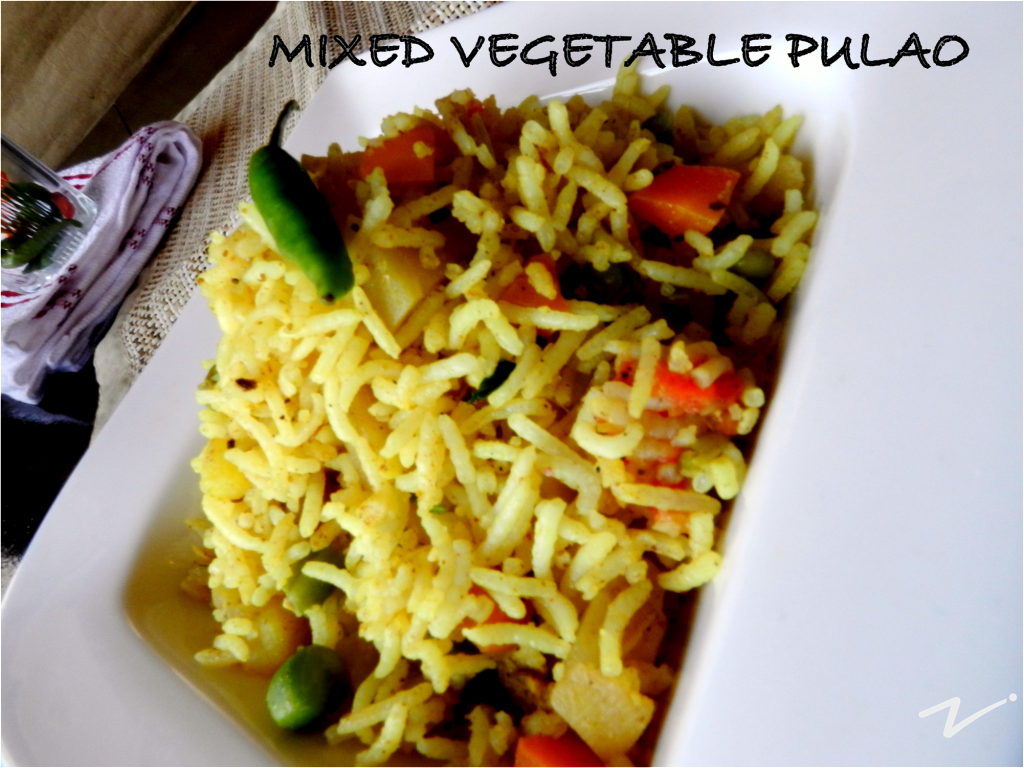 Rich Mixed Veg Pulao
Mixed veg pulao with flavor of a full fledged biryani
Vegetable oil – 5 tbsp
Cumin seeds – 2 tsp
Green chilli paste – 2 tsp
Ginger garlic paste – 2 tsp
Capsicum (green – chopped)
Half of one big capsicum
Potatoes – peel and chop – 2 small to medium sized
Boiled peas – ½ cup
Carrot – 1 medium size
Raisins – 2 tbsp
Salt – To taste
Garam masala/ biryani powder – 1 tbsp
Chilli powder- 1 tsp
Coriander –cumin powder – 1 tbsp
Turmeric powder – ½ tsp
Tomato – 1 big
Coriander leaves – A handful
Raw basmati rice – 1 cup
For Garnish
Wash rice and soak for 20 mins. Drain and add to boiling water and cook till ¾ th cooked. Drain away the excess water. Set aside to cool a bit.
Chop capsicum, onion, tomatoes. Peel and chop carrots and potatoes. Boil the cubed potatoes. Boil peas.
Heat oil, add the cumin, chilli paste, ginger –garlic paste, onions. Saute till they turn light brown.
4. Add the capsicum and sauté for a minute or two. Add the raisins.
5. Add all the chopped & cooked vegetables. Saute.
Add in the salt, garam masala/ biryani powder, chilli powder, coriander-cumin powder, turmeric, tomato, coriander leaves. Stir/ sauté.
Now add the cooked rice , remove from heat and mix gently so as to not break the grains. Keep over heat again and heat through.
Garnish and serve hot as is or with any salad/ raitas, papads, gravy.