Elegance & style, made easy, light and oh-so-yummm!!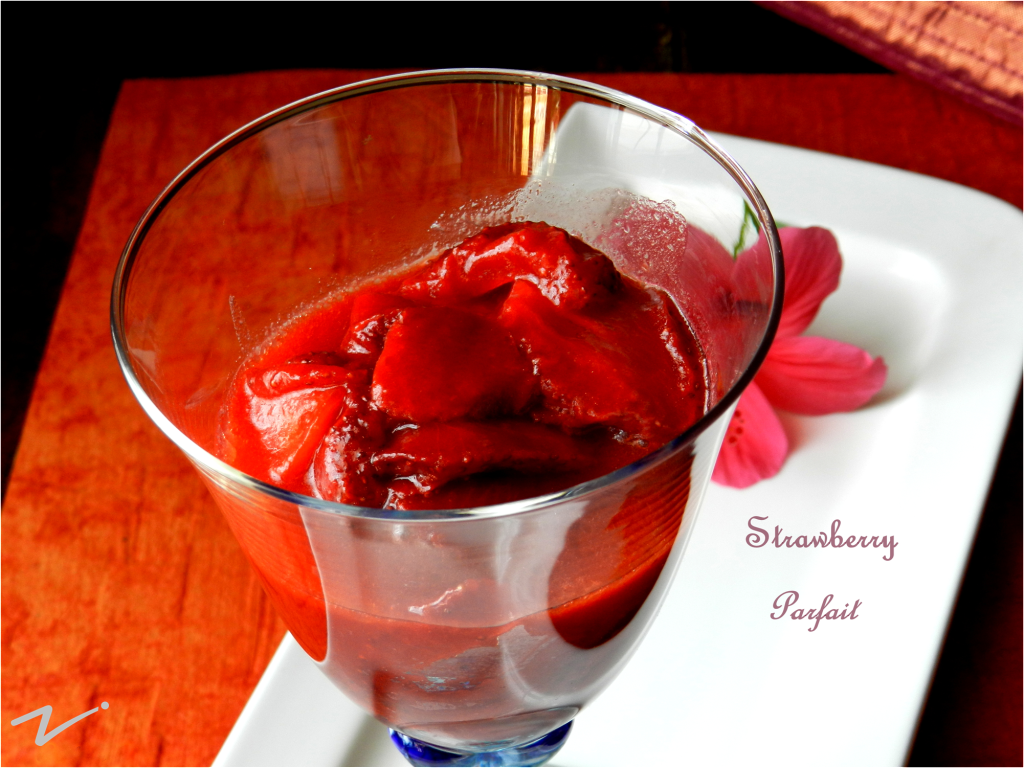 A quick dessert for the last batch of strawberries this season!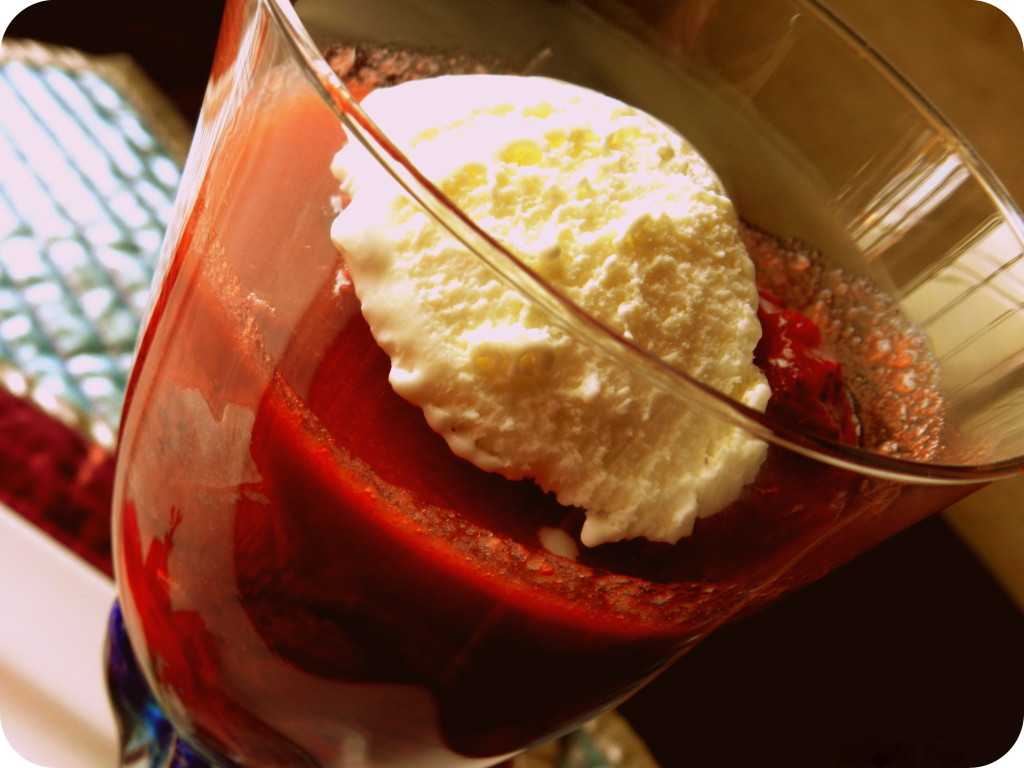 Topped with a scoop of luscious vanilla ice cream, these make an ideal party dessert or for a simple weekend light dessert even, now that summer is fast approaching. You may also serve the strawberry compote with some vanilla sponge cake too. More serving options up to your taste & creativity!
You could top the compote with flambe if desired though I opted out of it. It tastes divine as is anyways!
Strawberry Parfait
Strawberry compote topped with ice cream makes for an elegant end to a lavish meal!
Strawberries – 1 box/ 1 cup sliced
Icing sugar / powdered sugar – 1 to 2 tbsp
Lime juice (freshly squeezed – from ¼ to ½ lime)
Orange squash – 1 to 2 tbsp OR 2 to 3 tbsp freshly squeezed orange juice
Cornflour – 1 tsp (if adding powdered sugar)
Butter – 1 to 2 tsp
For flambé (very very optional – 1 tbsp grand mariner)
To serve
Wash and remove stalks. Slice them.
In a bowl put sliced strawberries, sugar, lime juice, orange juice/squash. Mix and set aside for half hour. They will let out juices.
In a saucepan heat butter, add in the soaked strawberries along with its juices, cornflour if adding and cook for 1 minute till semi soft.
Remove from heat.
May immediately pour into parfait or serving glasses, top with ice cream and serve immediately. Or may cool the strawberry compote and chill. Then at serving time, pour into parfait glasses, top with ice cream and serve immediately.
For flambé – If topping strawberries compote with a flambé, at serving time, pour a tbsp grand mariner into a big spoon/ steel ladle and warm it on the burner till it catches fire. Pour it immediately over the strawberries and serve immediately with vanilla ice cream. Note – be very careful while doing this process.
Icing sugar has some cornflour already mixed into it. So adding cornflour again is very optional. But required if adding powdered sugar so that the sauce thickens very slightly and coats the fruits.
Can prepare the strawberry compote 4 to 5 hours prior to serving time and chill in refrigerator.