Man, for centuries now, been driven by instincts and the constant urge to explore the unknown. An ambitious Christopher Columbus, the explorer & navigator traveled to a continent previously unknown to Europeans. We have Amelia Earhart, the first woman to fly across the Atlantic & thus opened up the skies to other women.We have had scientists like Charles Darwin, Galileo, Isaac Newton who have changed the thinking of mankind & made life convenient for us today. Artists like Leonardo Da Vinci, Monet, Picasso introduced new & innovative styles of painting.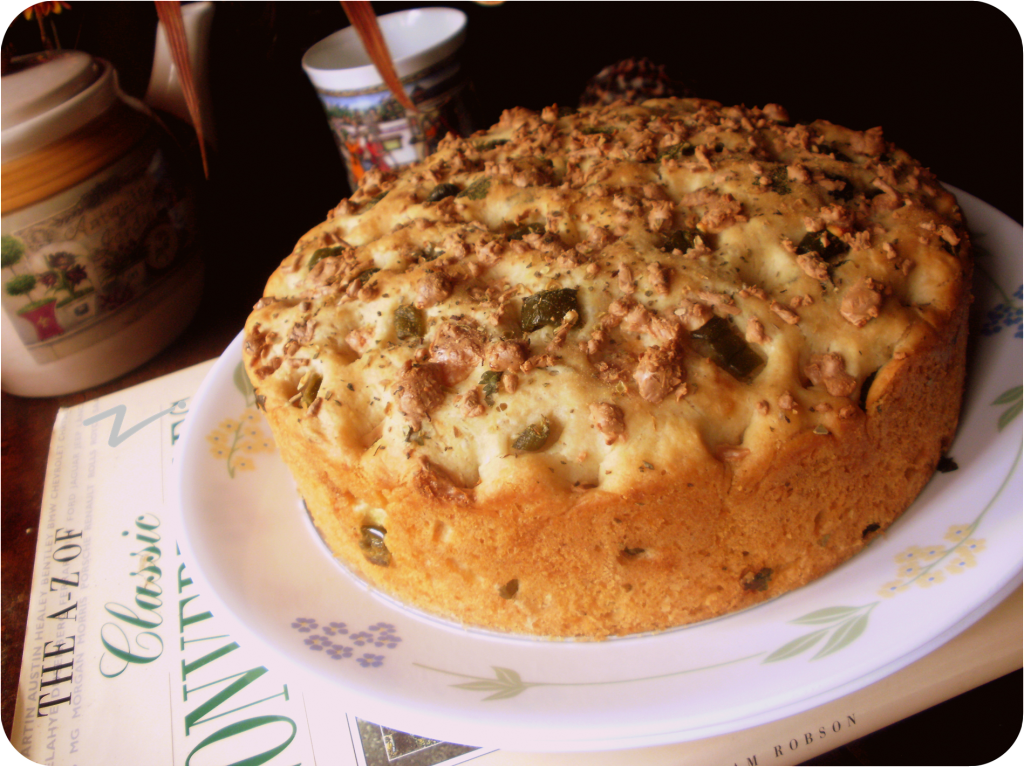 Coming to world of food, we have chefs who have explored areas & styles of cooking that are now a part of our daily food habit.James Beard, called the 'Father of American Gastronomy' has left behind a legacy of culinary experiences. Antoine Parmentier refined the art of bread making. Back home in India, there are chefs & food experts who have made Indian Cuisine popular worldwide like Sanjeev Kapoor, Madhur Jaffrey and so on.
These people have shown to the world something amazing and worth being treasured. And we have made our own changes to it to suit our needs. Perfectly fine. In our every day life too don`t we feel that drive to try our hand at something we have`nt yet had a taste of?? And I experience the 'eureka' moment in the strangest of places when Im engaged in some task totally unrelated to my so-called ideas!! Not all of them work out for the best though!! We need to grab that
chance,
that
idea
or whatever it is that would keep our creative juices flowing, keep us on our toes to experience new adventures, travel in to the unknown. This would make our every day life more beautiful & worthwhile… And then I finally got my chance to bake some yeasted bread at home! Did not want to let go of the chance to indulge in new culinary experience and so baked the popular Italian bread – Focaccia. The 40 mins of waiting was the most tormenting part for me! I kept checking through the glass to see how it was baking inside. And then I here the 'ding'. I nervously take out the pan from the oven and I was literally holding my breath! Hmmm…the top looks fine with a nice, golden crust. I tap the bottom & listen closely & YESSS… I hear the hollow sound. I broke into a smile. So far so good. An impatient session of photography follows. The anguish has not ended here…the tasting part is remaining of course.We sit at the table and I say a silent prayer. From the looks of my dear family, it looked as if they were doing the same…!!! Slices of the freshly baked
focaccia
were passed around and to our delight it tasted fantastic!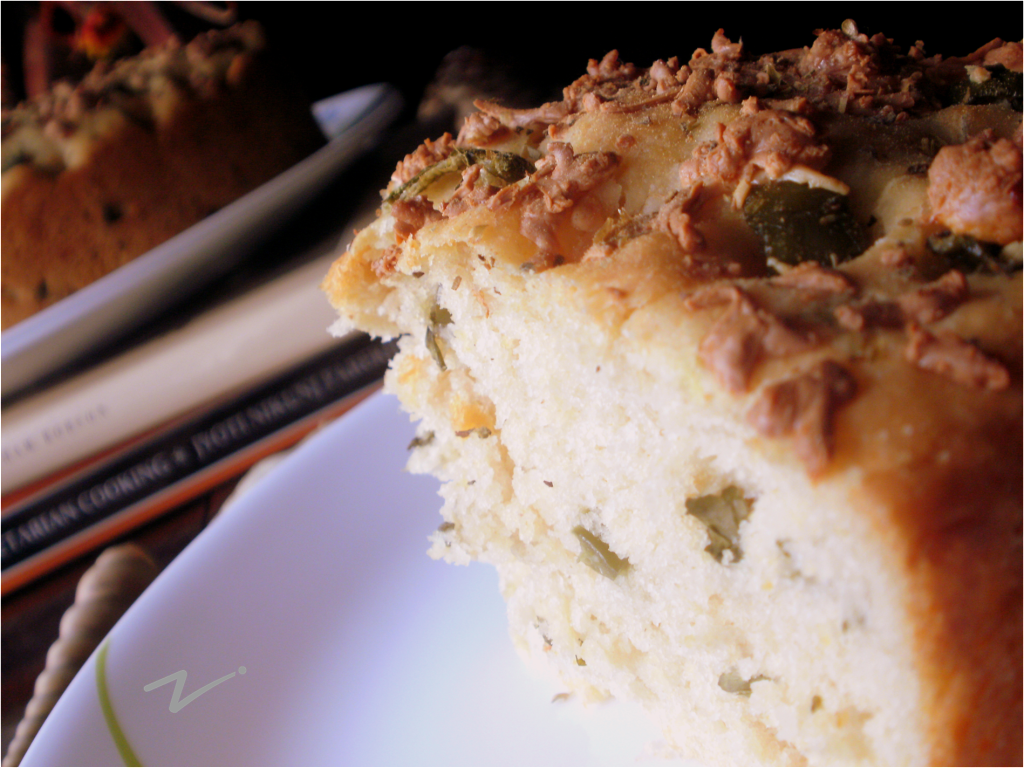 This version has a mild flavor from the fresh cilantro which pairs well with the sharp and spicy taste from the jalapenos. For those who are not fond of these chillies can instead add some fresh green chillies.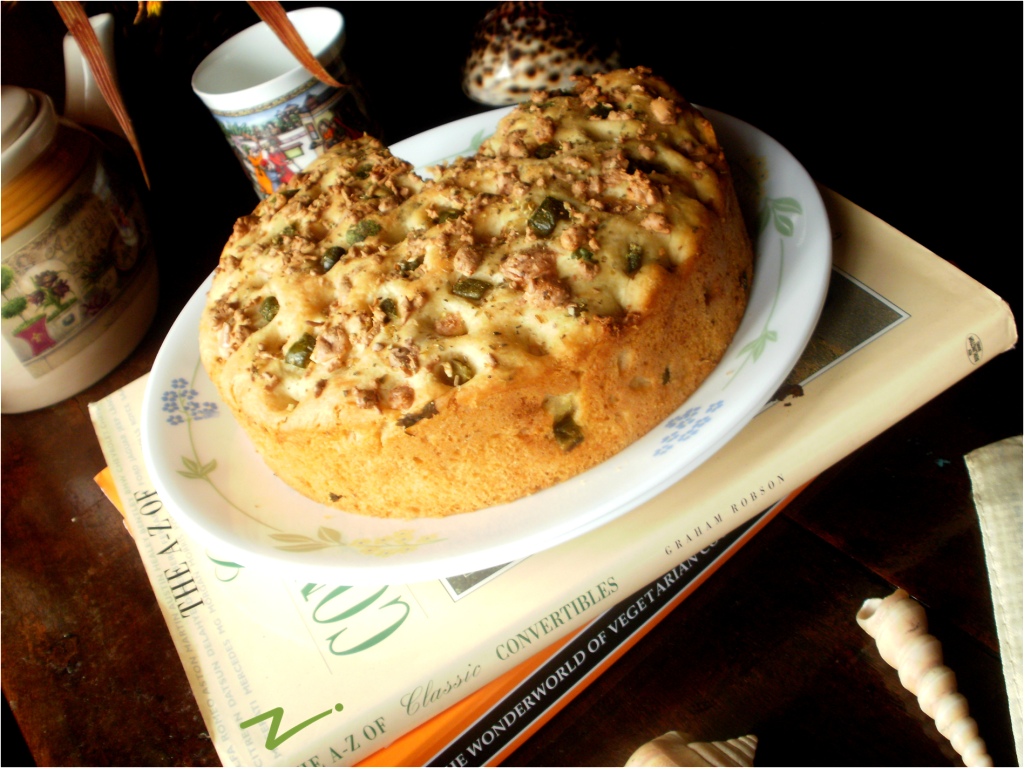 What is Focaccia?
Focaccia are Italian flat bread which was considered a daily bread in the ancient world before the invention of oven. They are identical & proportional to a pizza dough – both consist of flour, salt, yeast, liquid and olive oil for flavor.
The difference is in the thickness & simplicity of toppings. Focaccia is thicker than a pizza crust and requires only few flavorful toppings such as fresh herbs, olives, cherry tomatoes, mushrooms, onions, cheese which are all meant to be lightly scattered on top. It does not require any sauce as for a pizza.
Focaccia can also be topped with just sea salt & extra virgin olive oil.
Focaccia is a favorite summer bread. In Italy during the grape harvest season, even fresh grapes are pressed into the dough!
This is an ideal yeasted bread for beginners & gives a chance to let your imagination take control when topping them!
Focaccia
an Italian flatbread
For basic dough
3.5 cups flour (see notes below)
1.5 cups warm water
1.5 tsp salt
1 tbsp instant yeast
1 tsp sugar
6 tsp freshly squeezed lime juice
3 tbsp olive oil
For flavouring
2 tbsp chopped jalapenos
or chopped green chillies
¼ cup chopped fresh coriander leaves
cilantro
For topping
2 tbsp chopped jalapenos (or green chillies)
3 tbsp olive oil
3 tbsp grated cheddar cheese
1 to 2 tsp dried oregano or italian seasoning
Equipment needed
13 x9 inch baking pan
large steel mixing bowl
wooden or plastic spatula to mix the dough
oven mittens
Grease the baking pan with olive oil and set aside.
Take a wide mixing bowl and add the flour, salt, sugar, cilantro, jalapenos or chillies in a mixing bowl & mix lightly.
Make a well in the center of flour and pour in the water, lime juice, olive oil & yeast & immediately mix with the spatula till all the flour is incorporated.
Then beat 20 more times by hand or with the spoon. The dough will be sticky at this stage. If mixing with hands then grease palm lightly with oil & knead/ beat the dough.
Pour this sticky dough into the prepared baking pan (using greased hands) and push to cover entire pan, the sides and all and level the surface.
Cover the pan with cling film or damp kitchen towel and set aside for one hour. The dough would have risen in an hours time or at least sufficiently puffy but for this recipe rising up to double its quantity is not the criteria.
Preheat the oven at 190 C for 10 mins towards the last 10 mins of the rising time.
Dimple the dough on top with grease finger & pour olive oil on top. Sprinkle jalapenos, grated cheddar cheese, dried herbs.
Bake for 35 to 40 mins or till done. The Focaccia is done when the top is golden & the bottom sounds hollow when tapped with fingers.
Remove and sprinkle some more herbs if desired. Cool in the pan for 10 mins and then turn onto a wire rack & cool completely.
Cut into slices or chunks and serve!
A good quality olive oil is a must for focaccia. Olive oil brings out the other flavors.
You could use vegetables as topping.
It is best eaten fresh or on the same day.
Though you can top the dough with as many flavors as you like, it is always preferable to use a max of two flavors so as not to confuse the flavors. Unlike a pizza, flavor of the focaccine bread is dominant and not the topping.
If you plan to bake the dough next day for breakfast, mix the previous night & refrigerate the dough covered. Then the next day bring it to room temperature 45 minutes to an hour prior to baking.
For flour, I used a mix of 1.5 cups wheat flour and 2 cups all-purpose flour.
If using active dry yeast instead of instant then the quantity would be – For 1 tsp instant yeast you will need 1 1/4 tsp active dry yeast. You will need to add the active dry yeast to mixture of some warm water and sugar (refer packet instructions) and set aside for 10 minutes till frothy & then add to the flour.
Note : 1 tbsp equals 3 tsp