When the sun`s rays generously cast their golden rays over the earth and the temperature is soaring, even the rhythmic wind is warm and does nothing to cool you down, it is time to savour something fresh, cooling and vibrant…
It is that time of year now. The sun shines bright and smell of freshly blossomed roses linger in the air. The harsh heat provokes annoyance in our daily lives. And you tend to seek solace in something that brings down the temperature and makes the sun-drenched earth more tolerant.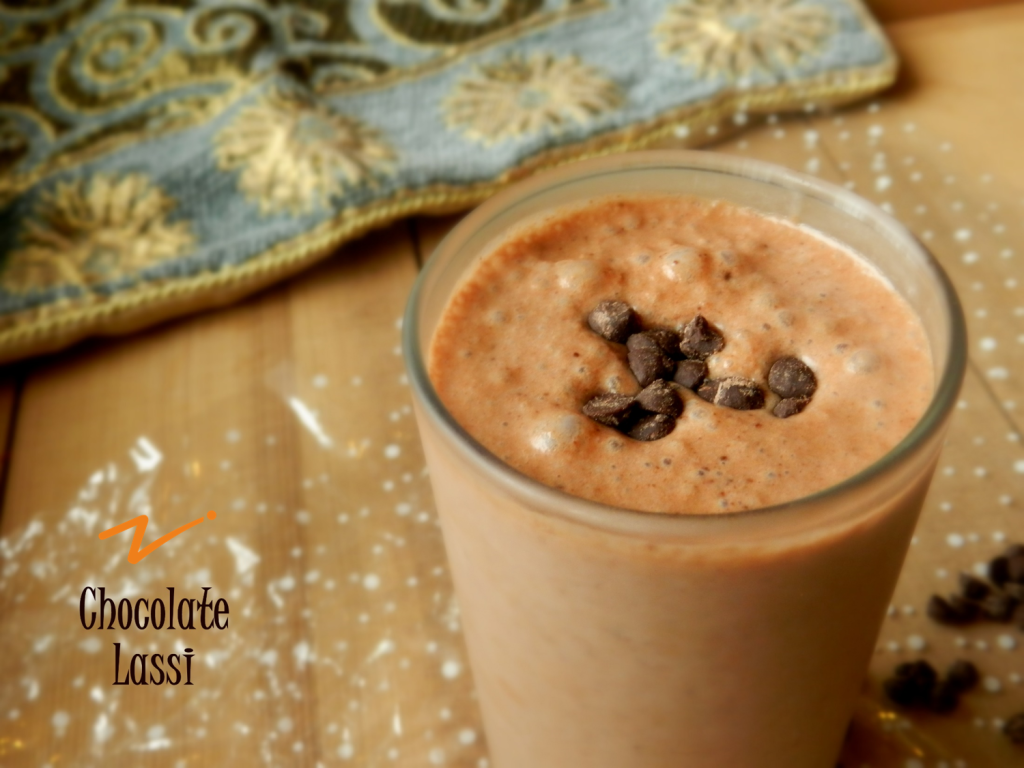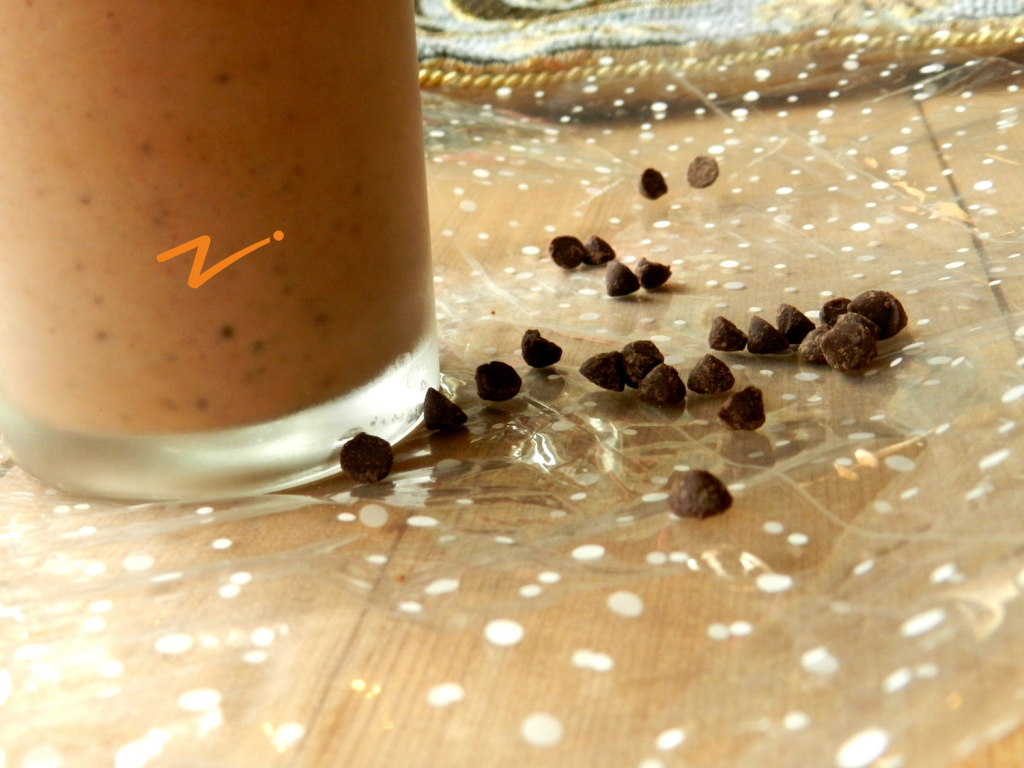 So why not a glass of lassi on such days? Thick, chilled buttermilk sliding down your throat instantly cools the mind. Sounds tempting? Then add in some flavor to it for an interesting twist, like chocolate. Use any kind of nutty chocolate balls. The end result is a nice sweet and chocolate-y version of a traditional lassi.
After a glass of chilled chocolate lassi the mind unleashes a plethora of mellow thoughts and the frustration is soon washed away!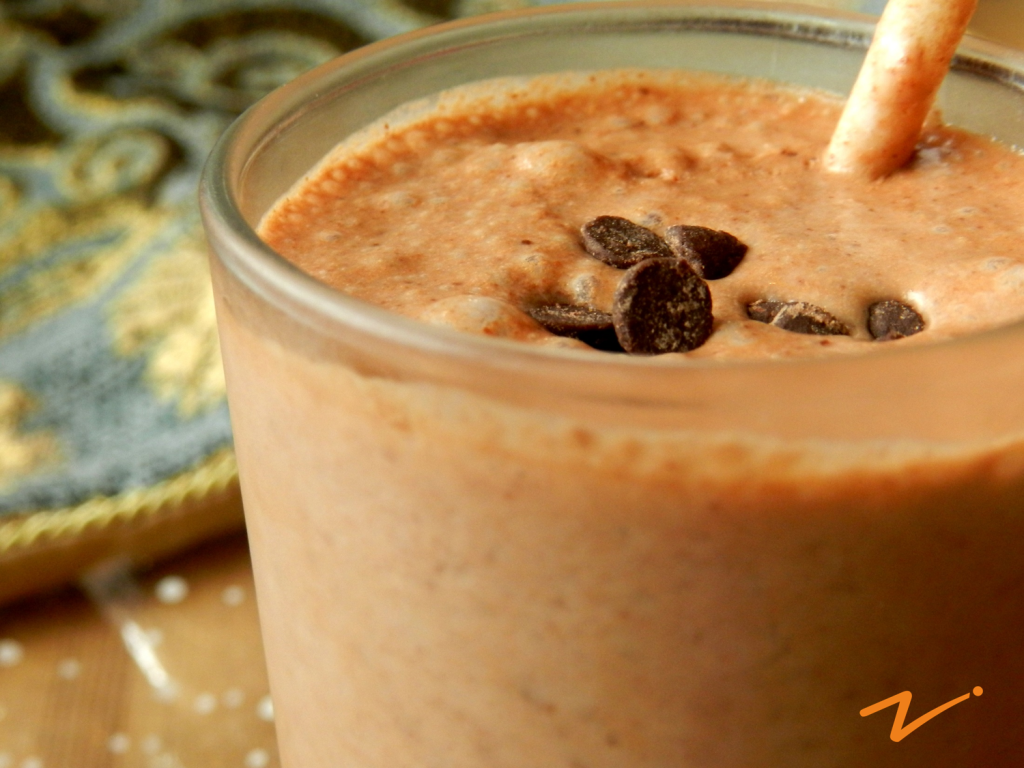 Chocolate Lassi
Chocolate flavored lassi for the summer!
1 cup dahi (plain curd/ yogurt)
1 tbsp sugar
3 nos nutty chocolate balls (like ferrero rocher)
ice cubes
To serve (optional)
melted chocolate
ice cubes
Blend all ingredients together in a blender.
To serve, line insides of the serving glass with little melted chocolate. Pour the lassi. Serve immediately.