Onion pakoras always get majority votes to satisfy one`s cravings for a crispy snack. Here this all time favorite is given a twist by replacing gram flour with pearl/black millet flour, also known as bajra in Hindi. The result is a crunchy, mouthwatering, spicy & and an extremely more-ish snack!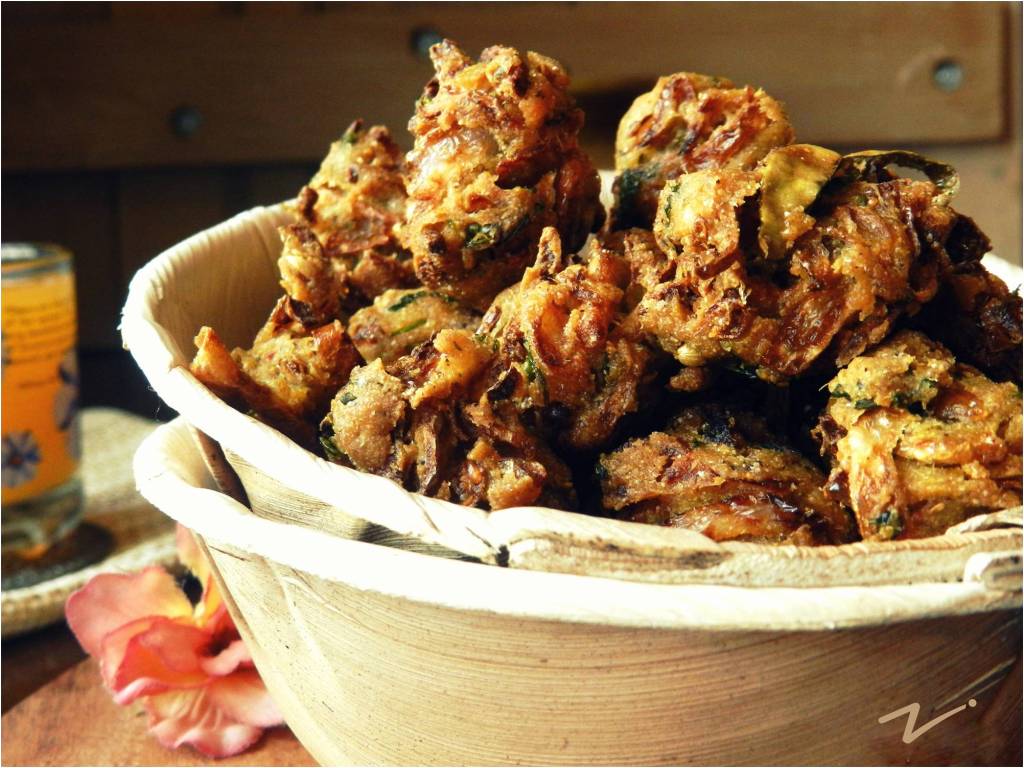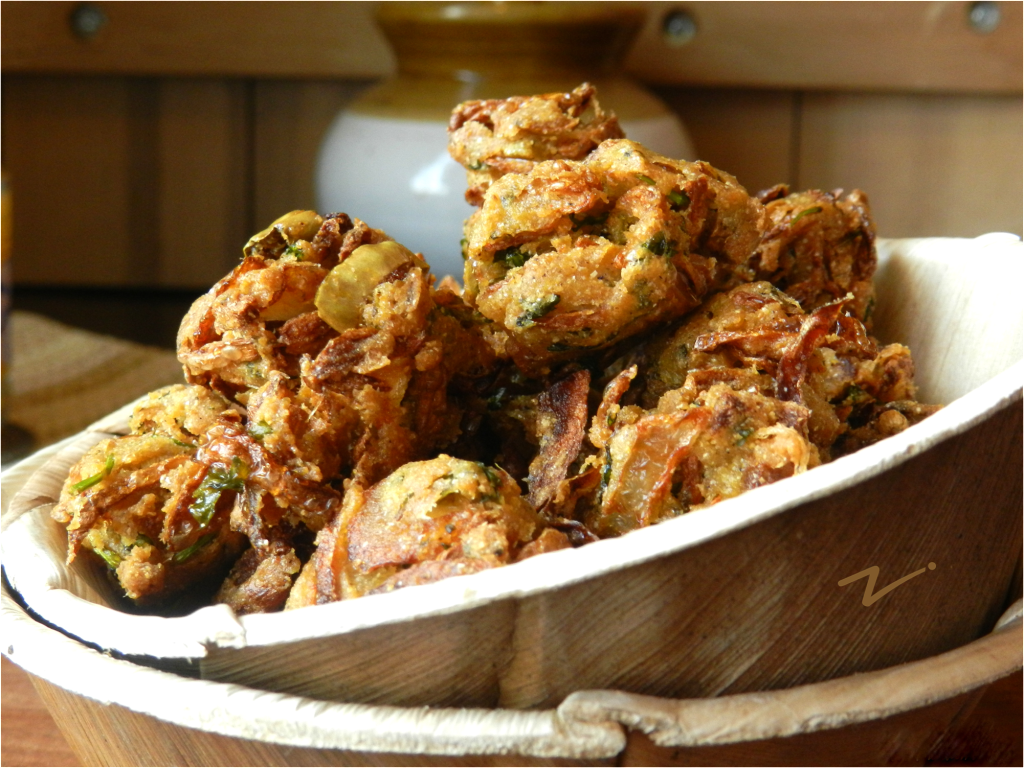 Bajra & Onion Pakoras
Crispy and tempting snack!
Onions – 3 medium
Green chillies – 2
Ginger garlic paste – 1 tsp
Coriander powder – 1 tsp
Fresh spice powder – 1 tsp
Turmeric powder – ½ tsp
Red chilli powder – 1 tsp
Coriander seeds – 2 tsps
Lime juice – 1 tsp
Coriander leaves – ½ cup
Mint leaves – 2 tbsp
Bajra flour (pearl millet – 12 tbsp)
Salt – to taste
For spice powder –
Cumin seeds – ½ tsp
Cloves – 1-2
Peppercorns – ¼ tsp
Vegetable oil – to deep fry
To serve
Chop green chillies, coriander leaves and mint leaves. Peel and halve onions. Slice it thin and then halve all the strips roughly, so as to get thin & short strips.
Pound the spice powder ingredients in a mortar & pestle or a coffee grinder to a fine powder.
Put oil to heat in a kadai/wok.
In a bowl put in all the ingredients along with 1 tsp spice powder. Mix well with hands. Sprinkle water if needed and mix to a stiff dough.
Wet palms, take uneven portions of the dough and drop into hot oil. Deep fry over low flame till golden brown. Remove and drain on absorbent paper.
Serve hot.
Bajra flour is black/pearl millet flour. It is called as sajje in kannada, sajjalu in Telugu, Kambu in Tamil.
Onion leaves water as you mix so add water only as needed.