Its a rainy day, its Sunday. I can`t help but remember the past, the chaos and activities in the kitchen back then…
When the weather got chilly and cold, the kitchen would turn into a shrine, a sanctuary. It was a place for debates, battles, experiments. A place for laughter and fights. And in the process the fridge was invaded. The pantry invaded. Ransacked. Contents pulled out to check what`s left and what combinations can be out together to make an edible & tasty meal!
Then there would be the rajma that had been soaked last night. It was almost a regular tradition for a weekend. A feast of rice and rajma accompanied by creamy raita or crispy papads and pakoras or finger licking dip.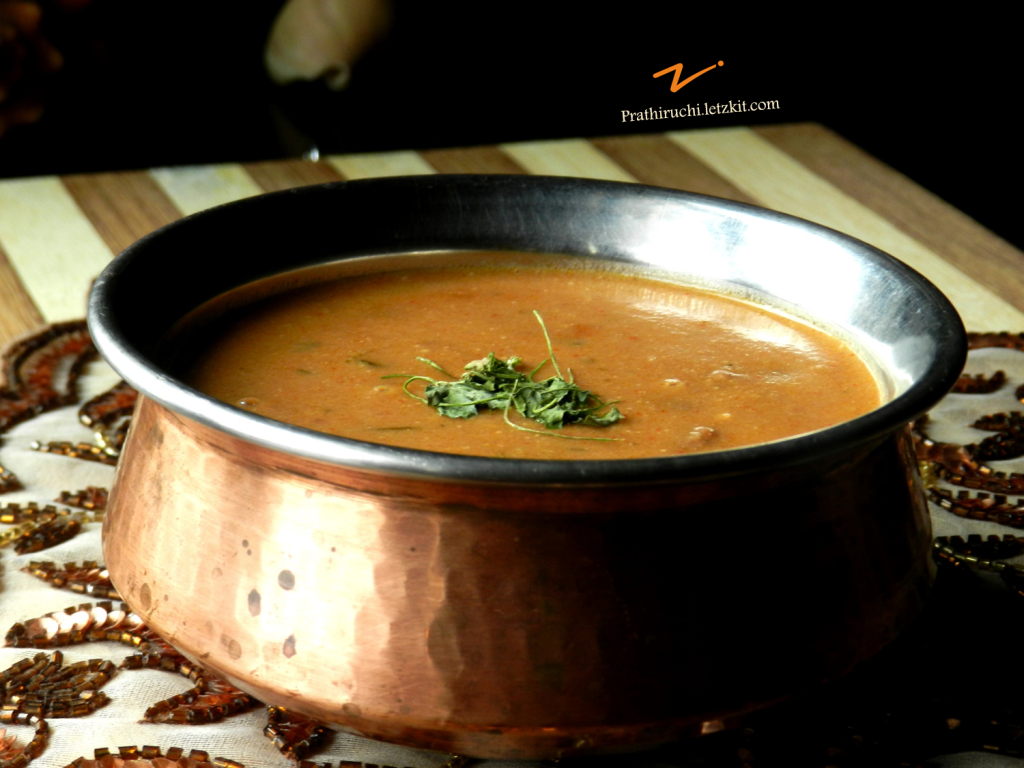 Rajma and ghee rice graced the table most weekends for years when we were kids. It was a meal we awaited for and relished away in no time. The smell of spices as it was being cooked was always mesmerizing. My sis and I would pause our sisterly 'fights' mid way and the ravenous us would run to the kitchen and await impatiently for lunch to be served! The warmth of the kitchen, the sight of amma cooking a special meal for us would melt our hearts and sis and I would soon forget our 'arguments'! It was time for a truce! Those were times when I enjoyed eating good food, tasty food but dreaded of actually cooking it.
Then lunch would be served. It would be devoured in no time. Fantastic meal accompanied by varied conversations, papa`s 'advices' , hilarious phrases by sis all together made the weekend meal very memorable.
The taste, the feel, the warmth of the kitchen, the scenes is still vivid to me and no doubt it will always remain so. Soon we grew up. I started to love cooking good food, tasty food. Amma handed over the recipe to me. Then there were weekends when I would cook for her, for my family, trying to replicate the same taste, the same flavors. It was almost a success. We are always critical of our own cooking, right? Particularly when comparing it with your mother`s cooking. But they all loved it the same way they have always done. Amma loved it. That was most important to me. I succeeded in impressing her. In making her happy. In giving her the same joy she had been giving us through all her cooking.
That was the past, of carefree and un-threatened days.
The present, I cooked the same meal for my dear hubby. I was apprehensive during the entire cooking process. Anxious than the past. It was a Sunday, just like before. It was lunch time. The table was set. The 'heartthrob' made its appearance at the table. I served the dish to him. I watched him anxiously as he tasted it. His expression said it all. He loved it too!
And so the tradition continues…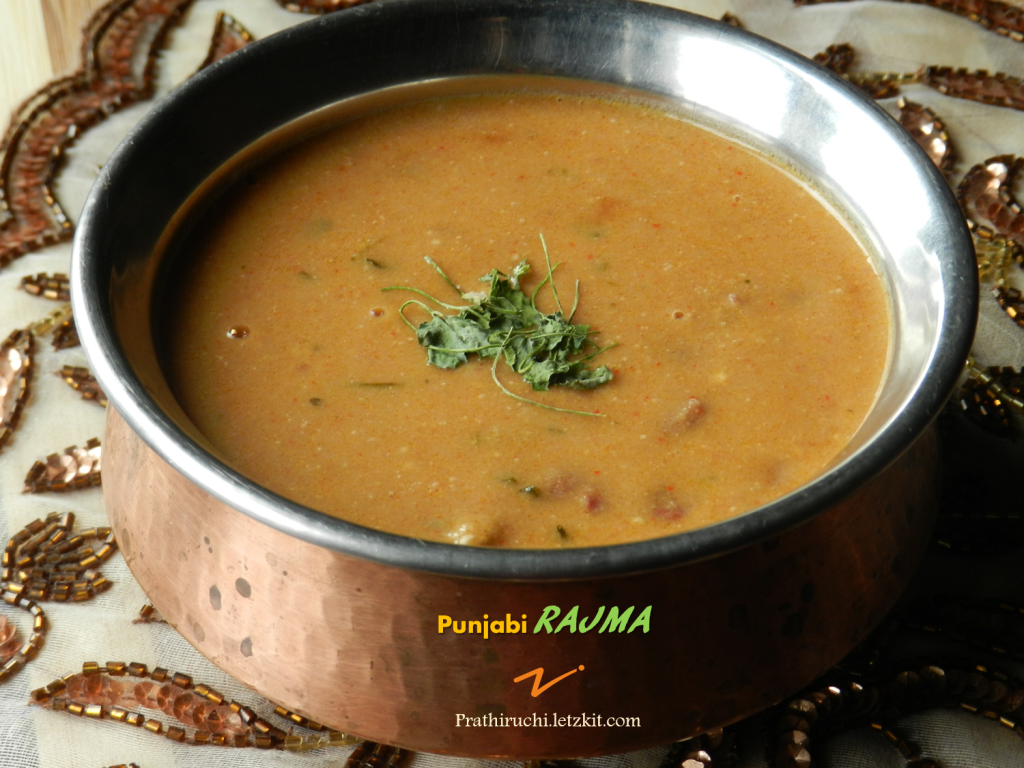 The rajma is always the 'heartthrob' of any dinner party. And why not? It`s creamy texture that, laden with aromatic spices, sensuous taste all do a perfect tango with rajma! It is unpretentious yet refined. It pairs well with the fragrant basmati rice, ghee rice, saffron rice or plain steamed rice. The flavors you experience as you take a spoonful is ambrosial.
Punjabi Rajma
Rajma cooked in a delicious, spicy, Punjabi style gravy!
1 cup rajma/ kidney beans
For tempering
4 tbsp oil/ ghee
1 tsp cumin (jeera seeds)
2 whole cloves (laung)
2 black or green cardamom (chhoti/ badi elaichi)
1 bay leaf
1/2 " cinnamon
2 whole dry red chillies
1/4 tsp asafoetida (hing)
Other ingredients
2 tsp ginger-garlic paste
2 medium onions
2 big tomatoes
1/4 cup cashew (kaju)
1 tbsp kasuri methi
salt to taste
1 tsp garam masala powder
For spice powders
2 tsp coriander (dhania powder)
1/8 tsp turmeric (haldi powder)
1 tsp red chilli powder
1 tsp kashmiri chilli powder (optional, for colour)
3 tbsp water
Garnish options
ginger juliennes soaked in freshly squeezed lime
coriander leaves
chilli powder
tomato slices
onion rings
Soak rajma overnight or for 6 to 8 hours.
Drain and wash in fresh water. Pressure cook till cooked with approx 5 cups water.
Grate/ pulse the onions to coarse mixture. Puree the tomatoes. Grind cashews to a smooth paste. In a small bowl mix together the ingredients under 'for spice powders'.
In a saucepan heat oil/ ghee. Add all the whole spices, asafoetida for tempering.
Add crushed onions. Saute till light golden.
Add ginger garlic paste and saute for another 1 to 2 mins.
Add the spice powder mixture and saute for 30 seconds.
Add tomato puree. Saute till thickens and oil starts to separate.
Add cooked rajma, mix well. Add 1 cup cooking liquid or as as required. Add salt.
Bring to boil. Then simmer for 5 mins.
Add cashew paste, garam masala, kasuri methi. Simmer 1 to 2 mins.
Remove from heat.
Serve hot with steamed basmati rice, rotis, ghee rice, saffron rice.