Sometimes the things you want most are unreachable. It may be the simplest of things or the most complicated ones. It may be minute or humongous. But you want it, badly. You chase after it. You almost reach it. But it slips through your fingers. The harder you try to hold on to it, the further it goes. Frustration creeps in. You become surrounded by vast emptiness.
You are a traveler, trying to reach your destination. You travel for days and months and years together. The criticisms and roadblocks along the way are like stones on the path that hurt your feet or like the blazing sun that drains you of your spirit and vigor. The scorching heat can get unbearable. Like a thirsty traveler, with no water you still continue to travel. You choose different paths along way, hoping it leads you to your goal. But it is still elusive. Along the way you even lose hope of ever finding the right route. You may not be able to see the path, but that does not mean its not there. It is just covered with barriers that need to be demolished. You either give up or you run harder as one last attempt to reaching it. And after all the sprinting, running and chasing, its yours!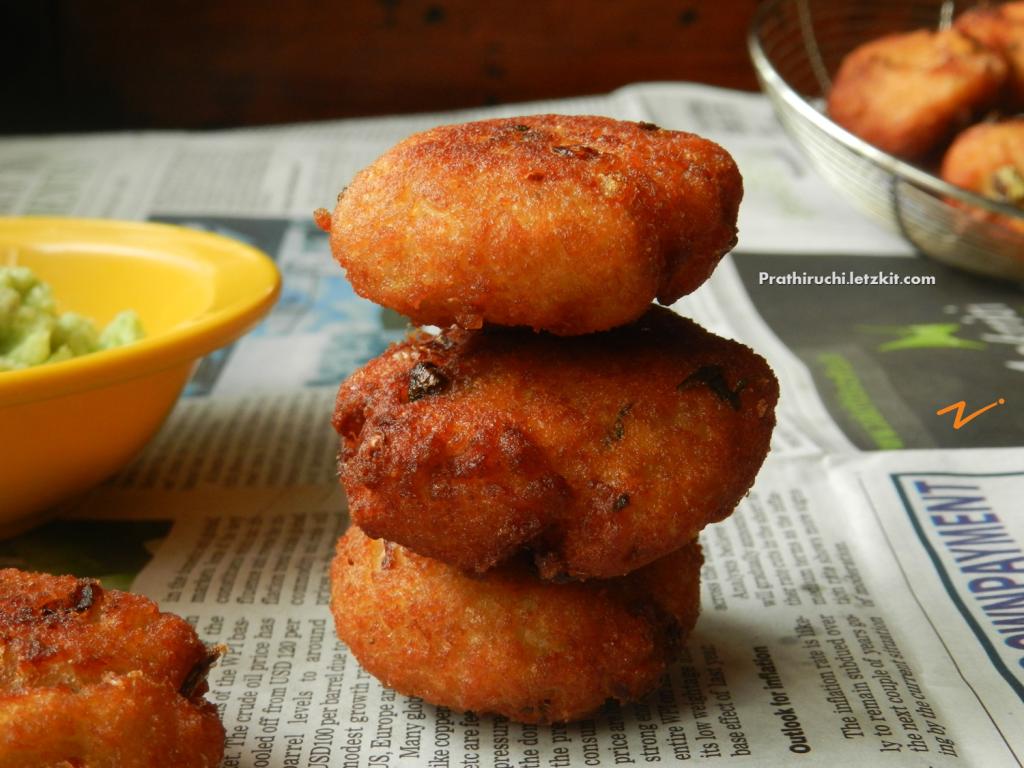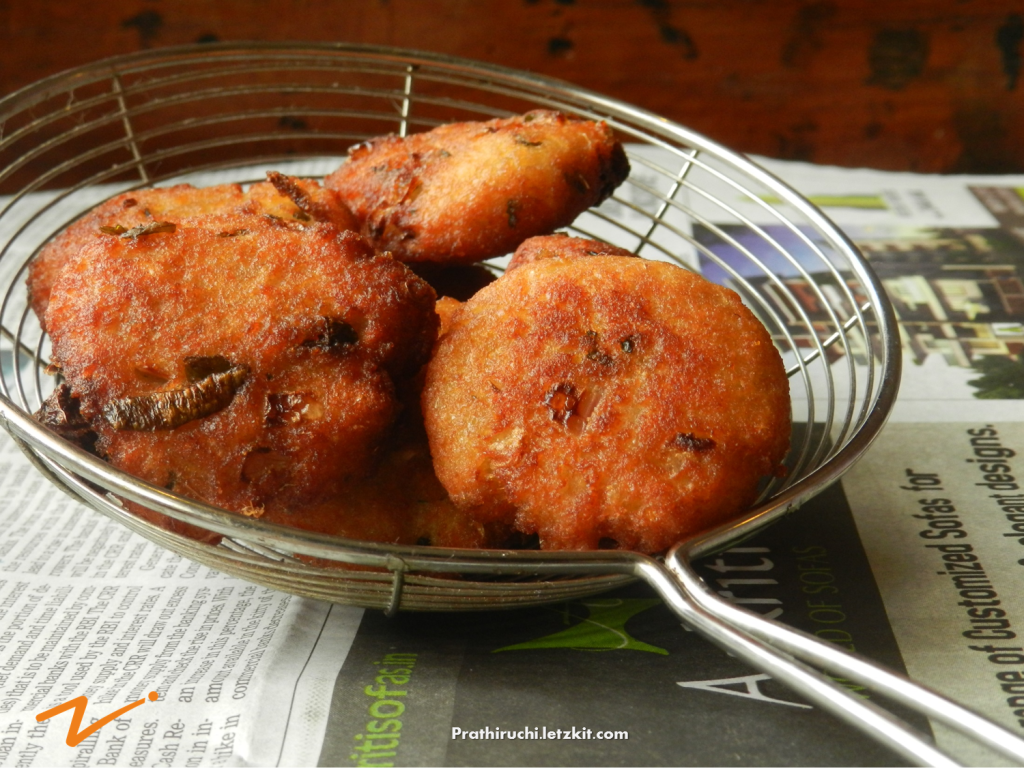 Now the world seems glorious to you. It feels like having connected with your sanctuary. Your life seems full now and more meaningful. Rains start pouring to chase away the heat from the blazing sun. As the world around you is splashed with vibrant hues, it heals the wounds of the weary traveler.
The 'goal' may reach you early or late. The journey may be short or long distance. It can test your patience, your commitment. Not being able to reach it is one of the hardest. The frustration consumes the heart and mind. All of your plans get screwed and you want to run away, some place far. Then the 'destination' calls out to you, beckons you and you come back, scrapping the idea of running away or giving up.
I have learnt that there is a time and season for everything and everyone. What is elusive today will be within your reach tomorrow, well, most of the times. During one such journey, I discovered that you will eventually reach your destination, sooner or later. The traveler needs to keep going and not turn back and return to the start. Let me tell you that I have yet to master the art of staying in focus when things are distorted. But a good friend to fill the vast emptiness and heal the wounds can do wonders…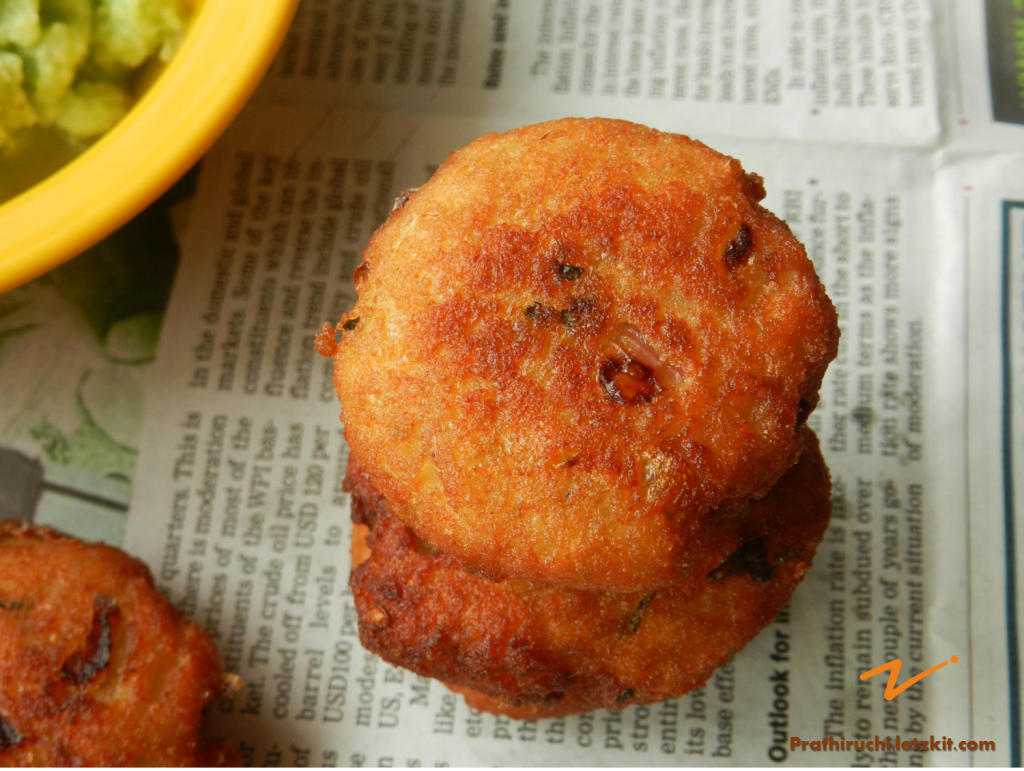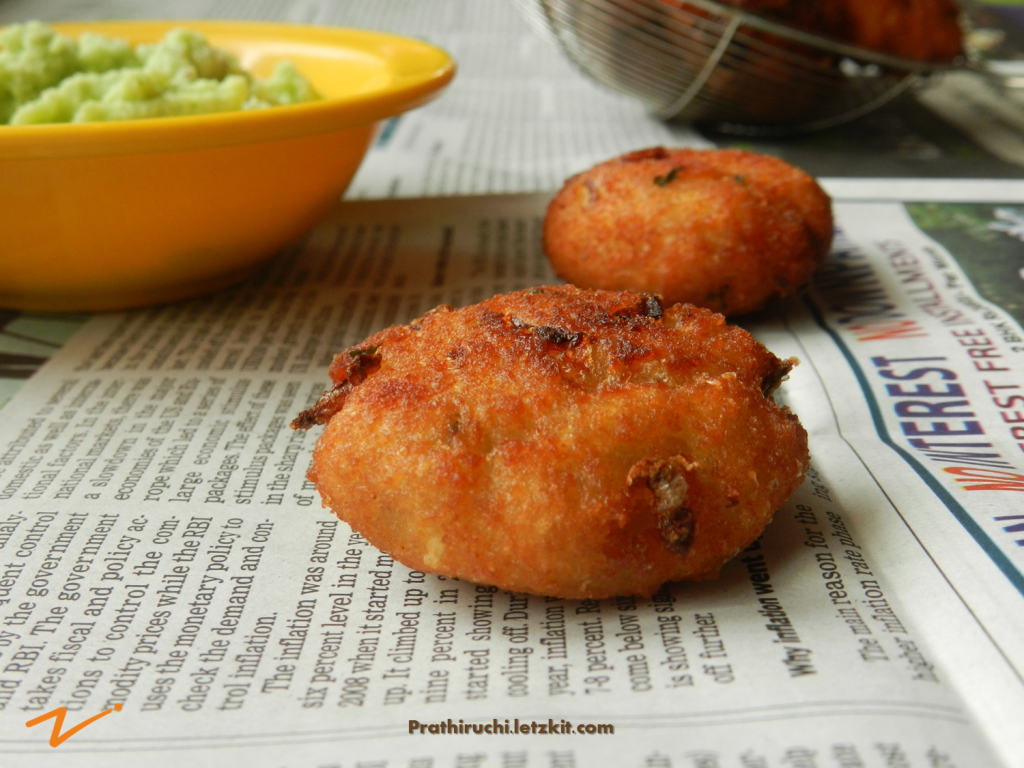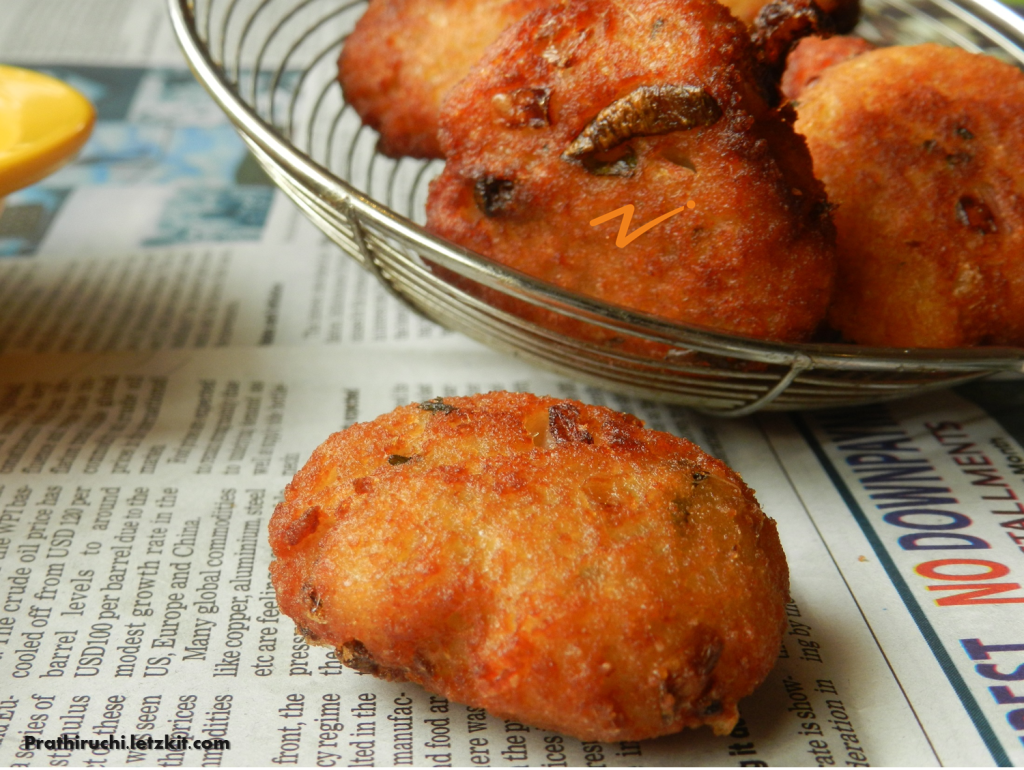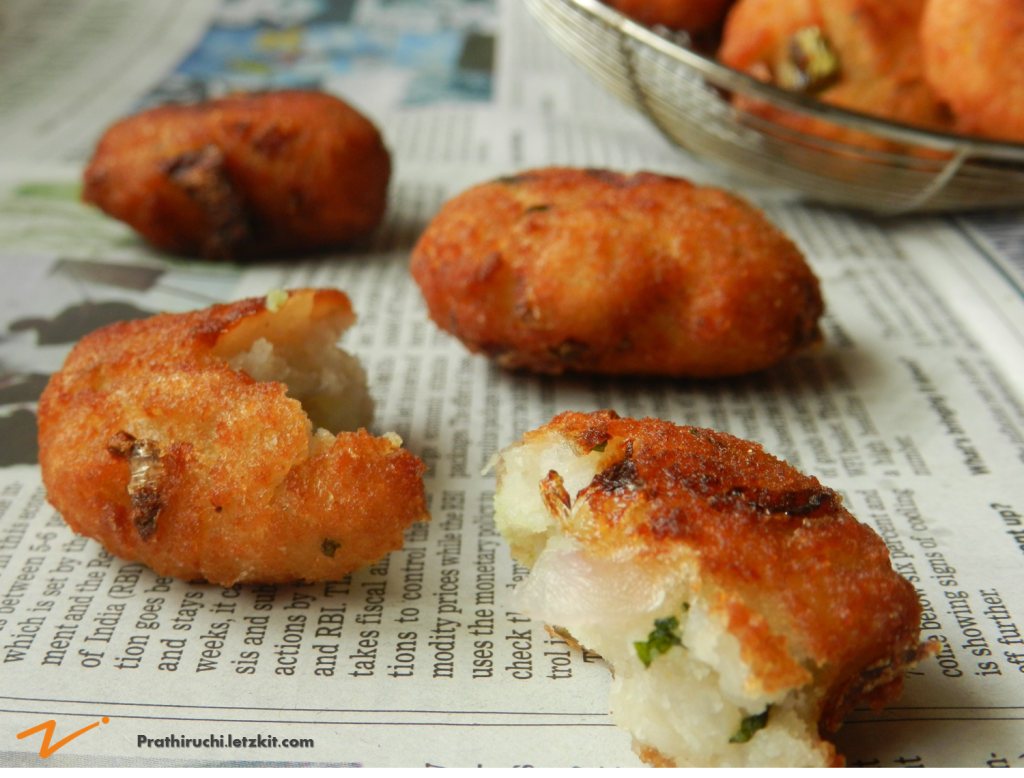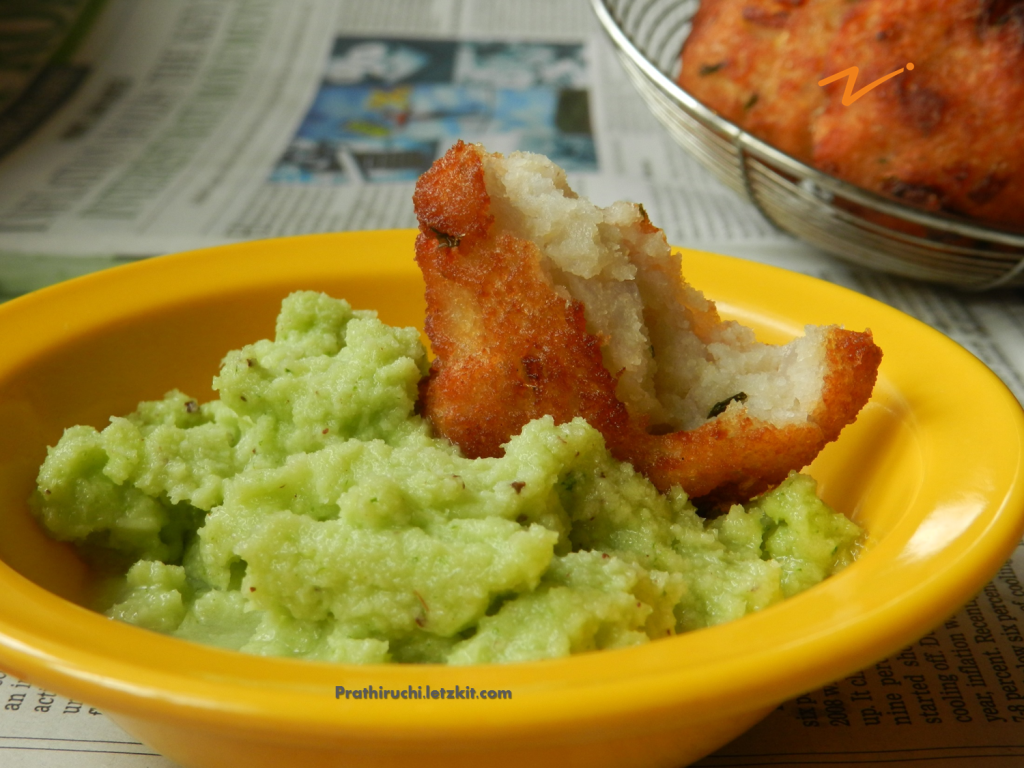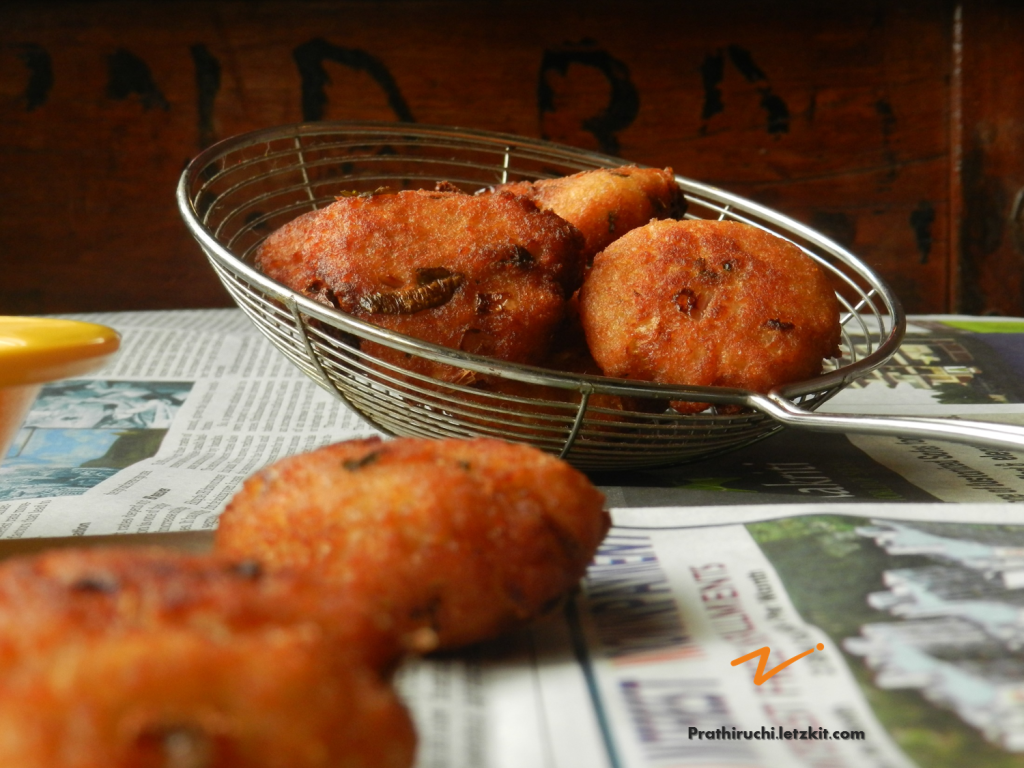 Deep fried goodness! How tempting they can be! You crave it so badly but yet they are forbidden 'goodness'. But there is a time and season for everything, right? Now is the time and season! The rains have appeared. Crispy, fried snacks rule the menu and the mind. And as you munch on these 'snacks' you watch the rains. Like a friend, the sound and sight of rains fills the emptiness and heals the wounded soul.
Poha Vada
Delicious, easy & tempting vadas!
1 cup thick poha (avalakki/ beaten rice)
1 medium onion
1.5 to 2 tbsp gram flour (besan)
1.5 to 2 tbsp rice flour
1/2 " ginger
4 green chillies or to taste
1/2 tsp cumin seeds (jeera)
3 tbsp mint leaves (pudina, torn)
1/8 tsp hing (asafoetida)
salt to taste
oil to deep fry
To serve
coconut or mint chutney
tomato ketchup
Wash poha. Soak in water for 5 to 10 mins till soft. Drain.
Chop onions and green chillies. Finely chop ginger.
In a mixing bowl put poha and remaining ingredients (except oil) and mix and mash well. If too wet can add more besan or rice flour. If too dry sprinkle a little water. Mix and make a soft dough.
Heat oil to deep fry. Shape the dough into lemon size balls and flatten a bit. Deep fry in hot oil till golden brown and crisp.
Can add 1-2 tsp curd when mixing the dough.
Can substitute mint leaves with coriander leaves.