Festivals are a time to attend poojas, meet the family and have good food. By good food I mean authentic, traditional recipes that have been handed down from many prior generations. Most of such dishes call for long and tedious processes. Yet, that does not stop many homes from preparing them all with great enthusiasm.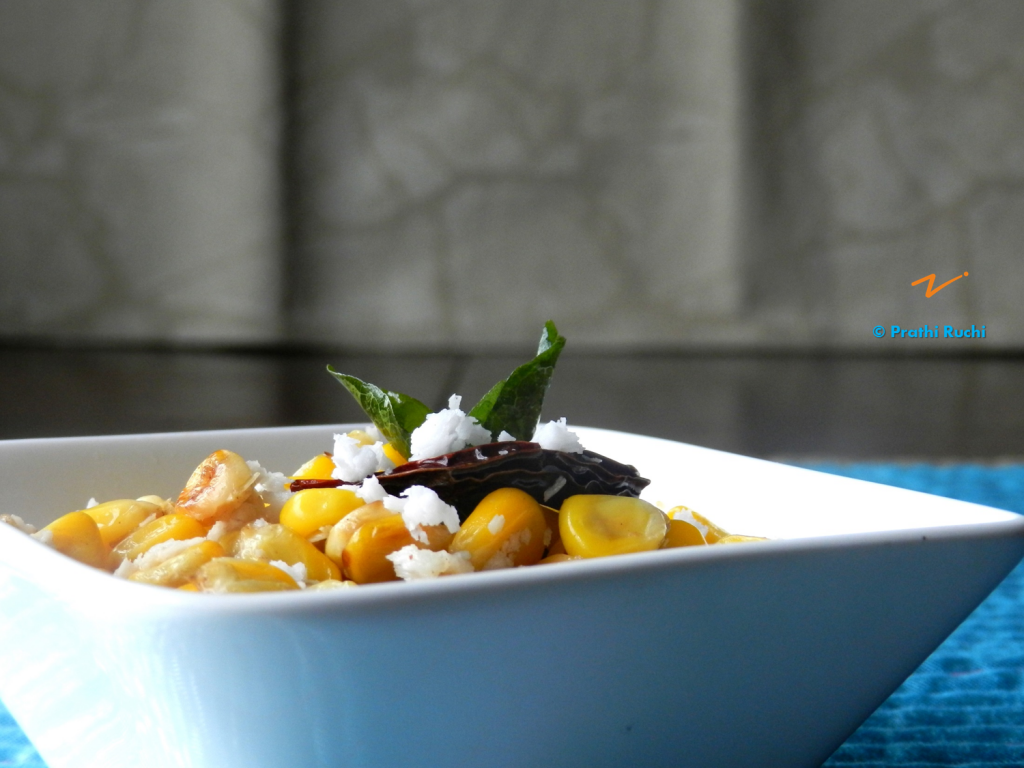 For such is the significance of festivals. The culture and customs have laid a deep imprint and we must see to it that it is NOT wiped away! Even though I started off the posy by mentioning of dishes calling for lot of time and effort, today`s post is on the contrary – Sundal.
Sundal is the most commonly prepared dish during festivals and they are easy to make too. It is a South Indian delicacy. Few basic spices are used for 'tempering' then the main ingredient is tossed in and finished off with some freshly grated coconut. Sundals can be made from kabuli chana, kala chana, rajma, corn, lobia, peanut or even mixed beans.
They are ideal to be had as snacks too on any other normal day. They are healthy and packed with proteins besides being homey and extremely tasty!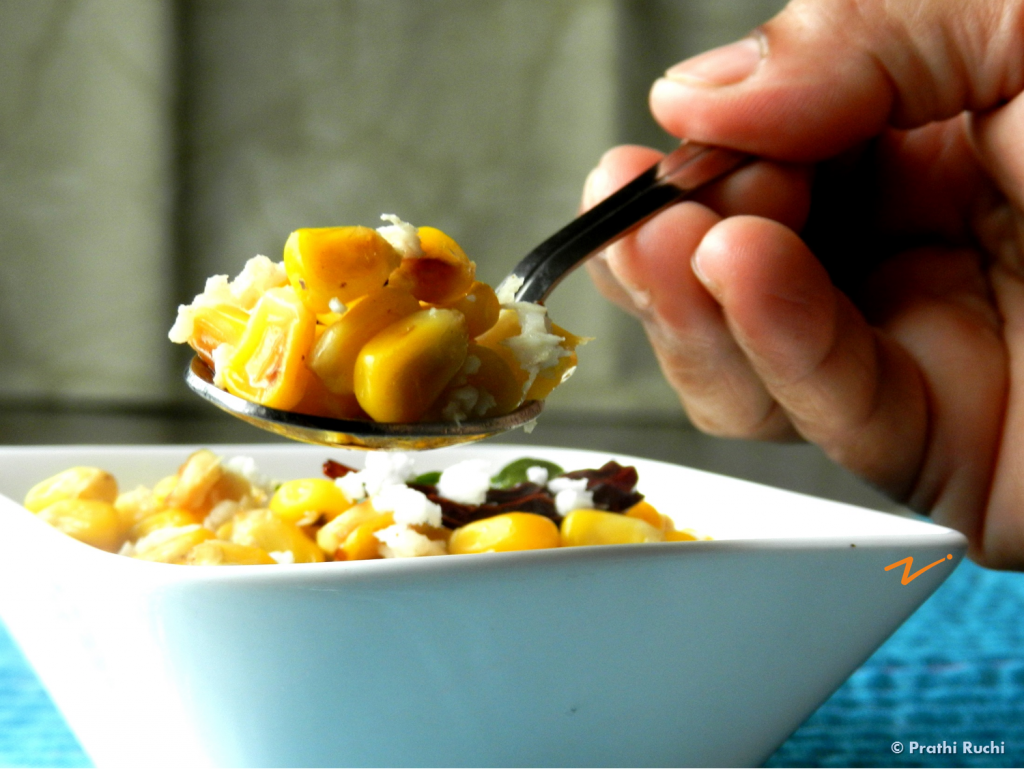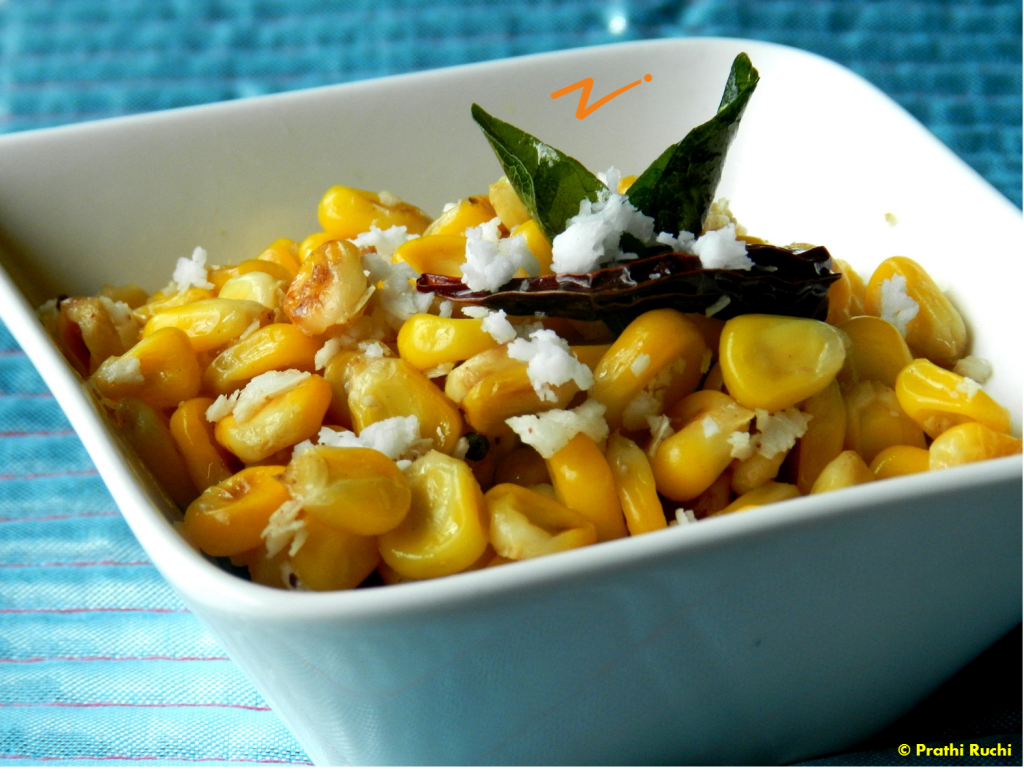 Corn Sundal
A traditional South Indian dish enjoyed during festivals.
1 cup sweet corn
3-4 tbsp grated coconut
2-3 green chillies
1/4 tsp ginger (optional)
juice of 1/2 lime
salt to taste
For the tempering
1 tbsp oil
1/2 tsp mustard seeds
1-2 dry red chillies (broken)
1/8 tsp hing (asafoetida)
5-6 curry leaves
1 tsp urad dal (optional)
1 tsp chana dal (optional)
Pressure cook whole corn cob with salt and water for 2 whistles or till done. Let pressure drop and take out the kernels from it OR you could first remove the corn kernels from the cob and then pressure cook.
Drain excess water.
Finely chop green chillies, ginger.
In a pan heat oil, add mustard, dals if adding and let crackle/ dals turn brown.
Add the red chilli, hing, curry leaves, ginger, green chilli. Stir for 30 seconds.
Add the corn, salt as needed. Toss. Stir fry over low heat for few mins.
Add the grated coconut. Mix.
Remove from heat and add lime juice.
You may coarsely pound grated coconut and green chilli and add to pan. Stir fry for 1/2 to 1 min and then add corn.
You may also add grated carrot.
You may add grated raw mango. In that case omit lime juice and add more green chillies.
When you make this for any other day – For a smoky flavour, you may toss the cooked corn with few tablespoons oil till slightly roasted/ brown and then mix with remaining ingredients.
Or you could roast the whole corn cob, then separate the kernels and toss with the remaining tempered ingredients.