The monsoon season reminds me of school days. Of carefree days when the day`s strategy was to attend classes, play, eat, some more play, homework and more play! The rains were perhaps the best. We found delight in getting drenched in the rains. The rain drops caressing our cheeks felt like pure joy. All the sorrows were forgotten as we splashed about in the puddles. We all played and read with a spirit of togetherness. The future then seemed good and bright, even without a clear view. Life was full of happiness and bliss.
The rains are like curtains. One cannot see ahead. See the future… Back then, after the rains one only saw the sun shine or the rainbow… The curtain still exists today. The scene though is different. There is lack of innocence. Life is filled with more stress and less of pure happiness. There is no time for play. The sky is filled with dark clouds all day. We need a 'friend' to comfort us on dark days. To find solace and welcome the sunshine all over again. Something 'hot' always does the trick to reassure us of the pleasant things in life. A sip of something 'hot' unveils the curtain. And now the road ahead is more prominent. You also see the path behind. You see the innocence in you back then, with the rain drops kissing your forehead and cheeks and trickling down hand. With all these images flashing before your eyes, you are draped by the swirling scent of joy and innocence.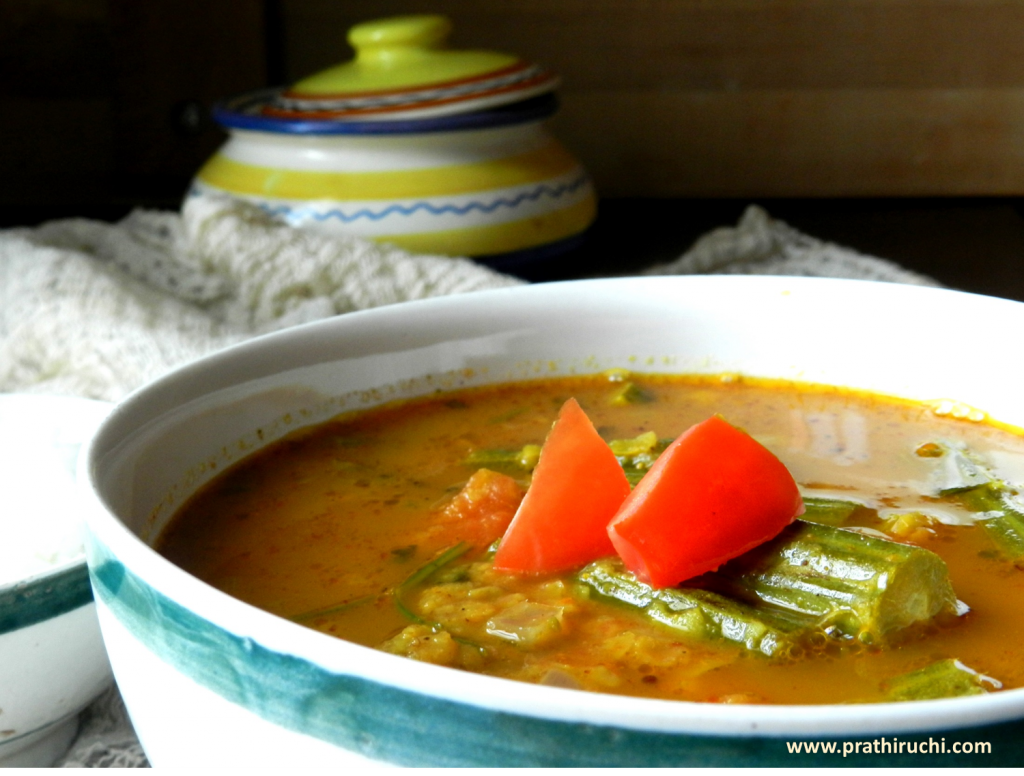 Rasams are a saviour on days of torrent rains. Every mouthful of piping hot rasam soothes the frigid soul. The downpour outside seem to turn to whispering rains, cascading like sheets tiny diamonds. Simmering a rasam is no rocket science. It is one of the simplest dishes. But the flavours are intricate. One can get lost in its web of flavours – spicy, hot, tangy with a dash of sweetness. You are wrapped in its wonderful net weaved of different string of flavours. You are transported high above the clouds and you gaze at the rains with wonder!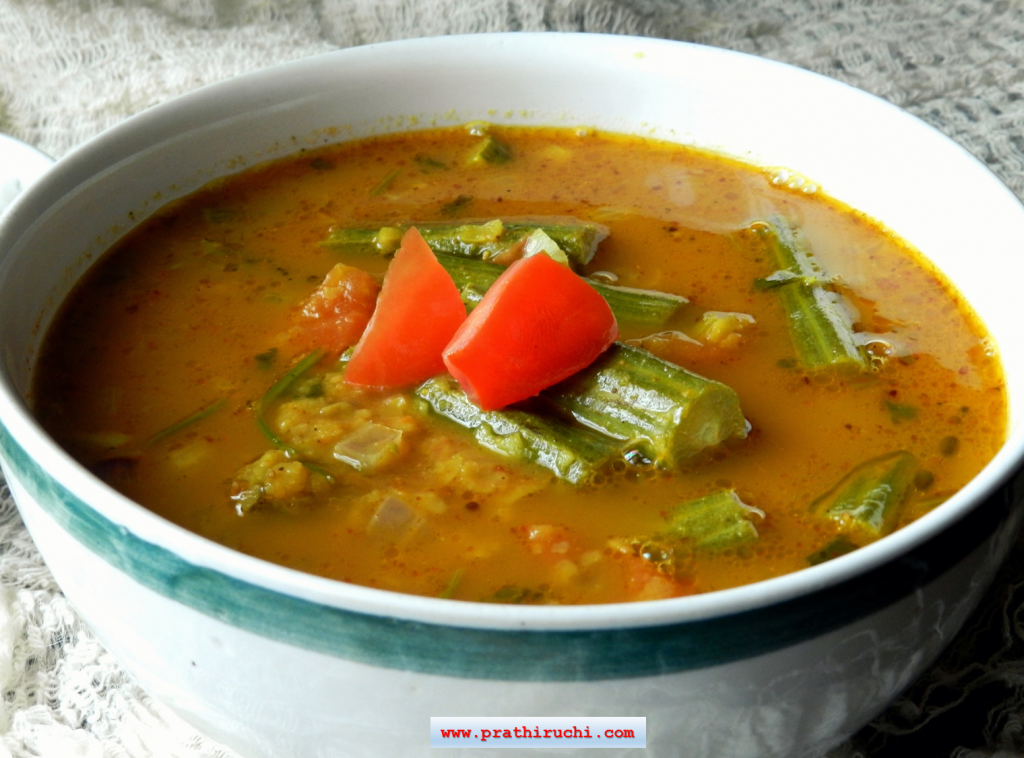 Drumstick Rasam is one dish that brings fond memories of childhood. It was a regular at home. Method is similar to regular Udupi Saaru (rasam) with just minor variations but vast difference in the flavours!
And this Rasam is just apt for a cold, rainy day!!!
Drumstick Rasam
2015-08-04 04:42:52
Serves 5
Ingredients
3/4 cup tur dal
1/4 tsp turmeric powder
2-3 drumstick
a lemon size ball tamarind
3 medium tomatoes
4 green chillies, slit
2 tsp (or to taste) udupi rasam powder
salt to taste
1 tsp (or to taste) jaggery
1/4 cup coriander leaves
For tempering
3 tsp ghee
1 tsp mustard seeds
few curry leaves
1/4 tsp asafoetida
1 small onion (optional)
Instructions
Wash dal and pressure cook with required water and turmeric powder for 3 whistles or till cooked. Open lid once pressure drops.
Soak tamarind in 1/2 cup warm water and extract the juice. Strain and discard the fibres.
Slit green chillies, finely chop tomatoes. Chop onion. Cut the drumsticks into 3" long pieces.
In a saucepan pour in the tamarind extract. Boil for 5 mins. Add green chillies, tomatoes. Add about a cup or two water and bring to boil once again.
Add cooked dal, rasam powder, drumstick, salt. Simmer for 15 to 20 mins.
Add jiggery, coriander leaves.
For the tempering, heat ghee. Add mustard. Let crackle. Add curry leaves, asafoetida, onion. Saute till onion turns transparent. Do not brown the onion. Pour over the rasam.
Stir and serve piping hot with rice and papad!
Notes
Adding onions to rasam is optional. But they give a nice flavour along with the drumstick.
You could substitute ghee with cooking oil.
You can add a tablespoon or two of grated coconut to the rasam along with coriander leaves.
Adjust consistency by adding water as required.
Prathi Ruchi http://www.prathiruchi.com/