Days turned to weeks, to months and years. It has been that long since I sat to write a recipe post. Somehow many other things in life took over, some happy moments, some hurtful ones, some that felt like it was the end of everything. But in the end I have learnt – if you show life that you will take on anything life throws at you with courage and perseverance, you will meet your goal in the end. If you surrender, a whole other lot of hardships will come your way. Do not stop looking for that door that opens to reveal the light – light of hope, light of success, light of joy.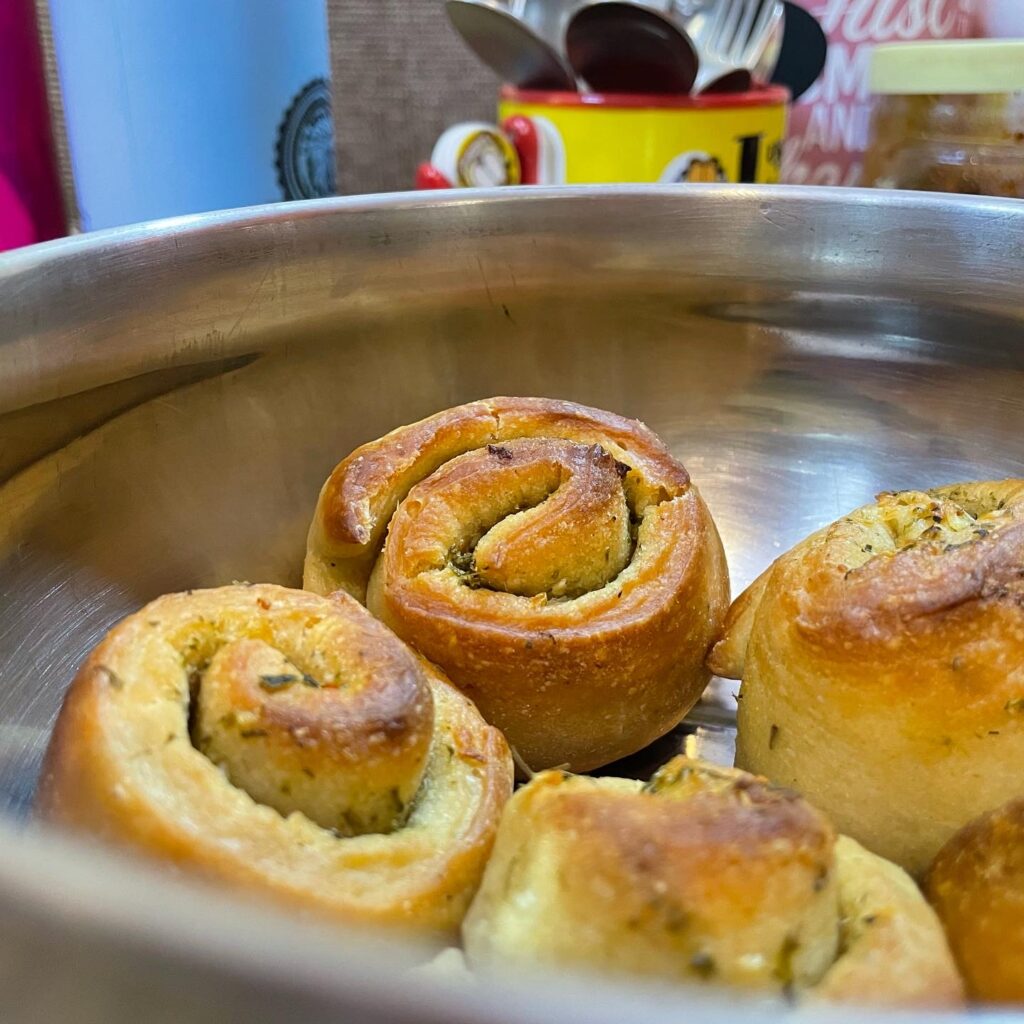 There were so many times in these past months that I wanted to shut down my website, but each time I made up my mind to do so there would be a message from a friend or family asking when I am going to restart and they were missing my posts. That would make me halt my decision for that moment. And finally I have sat down to once share with you all my cooking journey.
I want to sincerely that all those who gave me that encouragement to restart. For sharing my culinary journey to the world is what always bought me immense joy and you'll have made me get back that joy and satisfaction. Past experiences have taught me that 'blood relation' is not the only criteria that qualifies to be called family, it is the relation of the heart, from near or far that makes up ones family circle.
Homemade and freshly baked Garlic Rolls with Mac n Cheese was a warming meal on a rainy day afternoon. They are a perfect match but these rolls can be enjoyed as is too or with some soup or drinks.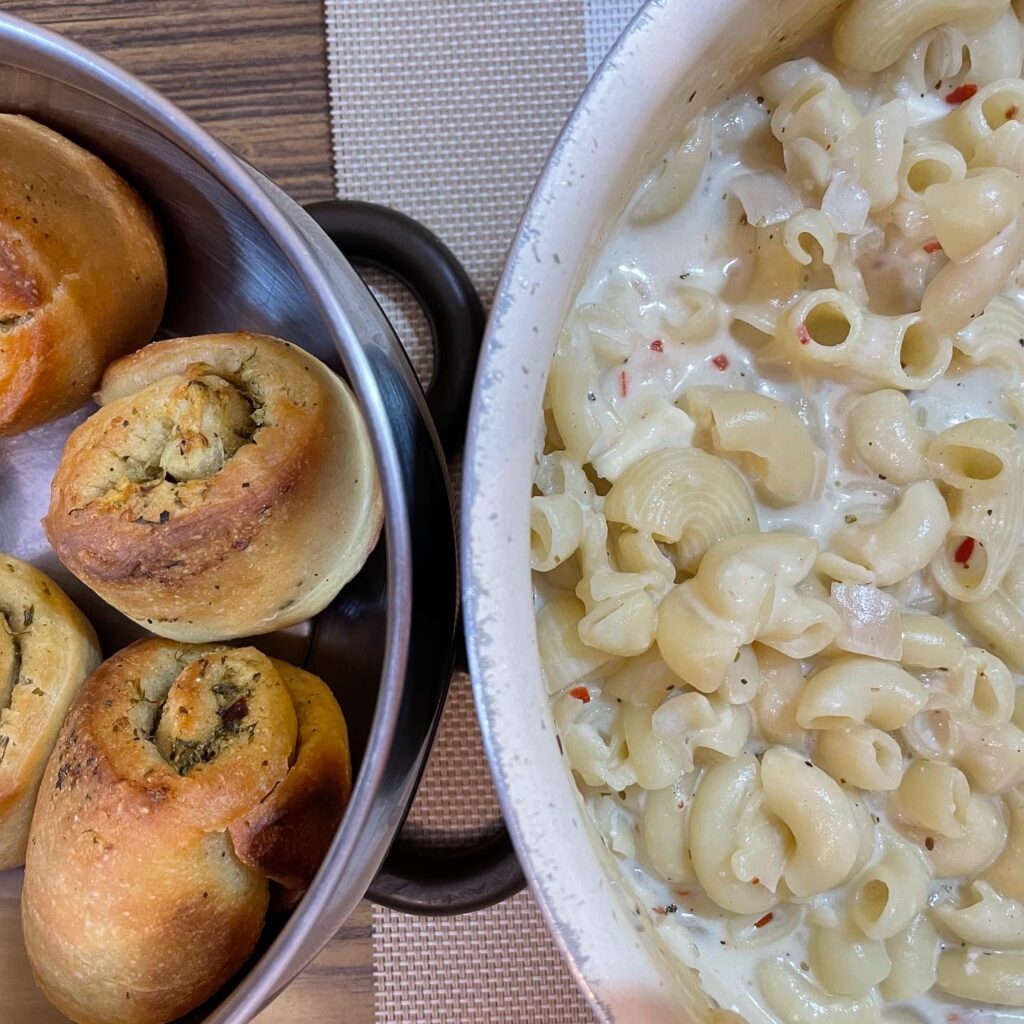 Pull Apart Garlic Rolls
Description
Soft and butter-y garlic rolls!
Ingredients
For Garlic Rolls

For Garlic Butter
Instructions
Mix the garlic butter ingredients and set aside.
In bowl mix flour , instant yeast , salt, sugar, water till you get smooth slight sticky dough.
Apply oil to fingertips and palm and knead until dough springs back when you make a dent with fingertips, approx 5-8 mins.
Keep the dough in greased bowl and cover bowl with cling wrap or wet cloth and let proof 45 mins to 2 hours. Proofing time varies depending on the yeast quality and weather conditions.
Grease the baking pan. Knock down air in the dough. Divide into 2 portions.
Take one portions and roll into rough rectangle shape and 1/2" thickness on floured surface. Spread garlic butter and roll tightly. Cut into 4 portions. Repeat for remaining portion.
Keep in greased baking pan, cut side up.
Brush top with milk and remaining garlic butter. Set aside 20 mins for second proofing. Leave some room between rolls for rising during baking.
Preheat oven at 180 C. Bake for 30 mins or until top is golden.
Serve warm or at room temperature.
Video
Notes
Instead of only plain flour you could make from part wheat flour and part maida.
baking, bakingbread, egglessbakes, Garlic rolls, yeast