Prathi Ruchi, a catalogue of our journey to finding tasty, simple yet exotic food pleasures. Prathi Ruchi is a canvas for sharing healthy food habits with occasional indulgences to the novice as well as the seasoned cook. You will find traditional South Indian recipes, some almost on the verge of being lost, North Indian fare, international fare. But our focus is on pure and healthy vegetarian diet and sattvic diet alongside some festive vegetarian treats!
The 'Essence' & 'Purpose' of our 'Culinary Journey'
The crux of our way of life is to eat right, spend quality time with family and savour home-cooked meals and new cuisines with equal fervor. This very mindset, where traditions meet contemporaries, reflects in our website – Prathi Ruchi, a venture of Letzkit.
Prathi Ruchi,is a diversified food website; inclusive of vegetarian and vegan recipes, tips and techniques which are akin to everyday cooking and well-being.
We aspire to inculcate the joy and love for cooking in each one of you through our simple and easy to follow recipes that will soothe every palate. Each one of our recipes are tried and tested, so they will work the first time for you. From traditional Udupi dishes to delectable intercontinental flavours, Prathi Ruchi showcases an array of recipes and this fusion gives it a distinctive character. We draw inspiration from the age old customs that have been in the family for long, teaching us the essence of a healthy diet and lifestyle.
On Prathi Ruchi find recipes that consider the essence and importance of healthy living. The reason being, good food and healthy living make life simpler and happier. Healthy living includes a healthy mind and a healthy body. Practicing healthy living is not at all a herculean task. Simple and small changes in your day to day life can go a long way in making life more beautiful and healthier!
The Author, Photographer & Chef @ PR
Prathima Nithin
I am a food nerd, a learning cook, passionate home baker, chocolate lover, food writer, recipe developer, captivated by art and colors, amateur & novice food photographer, wannabe cookbook author. This about sums up my life and passions on a normal day, from the break of dawn till night fall!
The desire to share story of life`s journey and journey into the culinary world to all, to share traditional family recipes that would otherwise be lost, to share food stories, facts and tips and much more led to the existence of Prathi Ruchi.
PR Designer & Critic
Nithin R. Puthige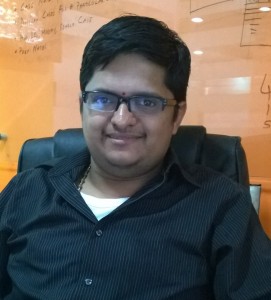 Hi Folks! This is Nithin, a passionate food lover, a kreative writer, a gadget freak. My mind is constantly in search of ways and ideas to reach out to people in people in as many areas as I can using technology. Novel concepts, designs fascinate me. Racing, badminton, snooker and movies are my extended passions. I am a man with a vision to be global leader with my set of ideas being implemented by a bunch of smart people. Thats the reason for me starting the venture Letzkit and I am proud to be a Letzkiteer!
Cooking Mantra – LETZ KEEP IT TASTY!
Ruchi means tasty! To dish out recipes that are easy, simple, tasty, comforting, healthy and at the same time elegant is our mantra!
Prathi Ruchi is not about following processes and measurements to the 'T'. It is sharing versions of a recipe, the experiences and story behind it. And you are free to add on your own tastes and flavours to it. For only your creativity is the limit when it comes to cooking!
Hope you enjoy our lively mix of recipes, reviews and features.
Letz Keep in Touch
And as you savour your culinary creations, do not forget to write to us at prathiruchi@letzkit.com, sharing your versions and experiences!
To know more about our vision, mission other services, visit letzkit.com
All text and images on Prathi Ruchi are copyright © Letzkit 2011-2012, unless otherwise indicated. Content and images can be used or reproduced only after prior permission from Letzkit.