…..without a tandoor
There are some who rejoice the start of rains and monsoon season. And there are some who find every possible excuse to curse at the pouring rain. Some eagerly await to go outside and feel the rain drops on their faces. The nature seems to be happy too. The birds chirp the happy song on top of velvety green trees. But then again, you have to travel to work and then the rainy weather becomes the foe!! Well, what can we do. Every season has the good & the bad!
When you find your thoughts wander towards the 'grumbling-at-the-rain zone' just look outside and be soaked in the joyous moment – be calmed listening to the soothing sound of rain drops and watch nature do a happy dance.
And then maybe…..you will spot the rainbow……
Right now its pouring outside and all I can feel at the moment is a warm and fuzzy feeling. The The cold air tempts me to grab a good
book
cookbook and escape under a blanket to simply drool at the pictures.
And then I remember the piping hot rotis I had for lunch last week.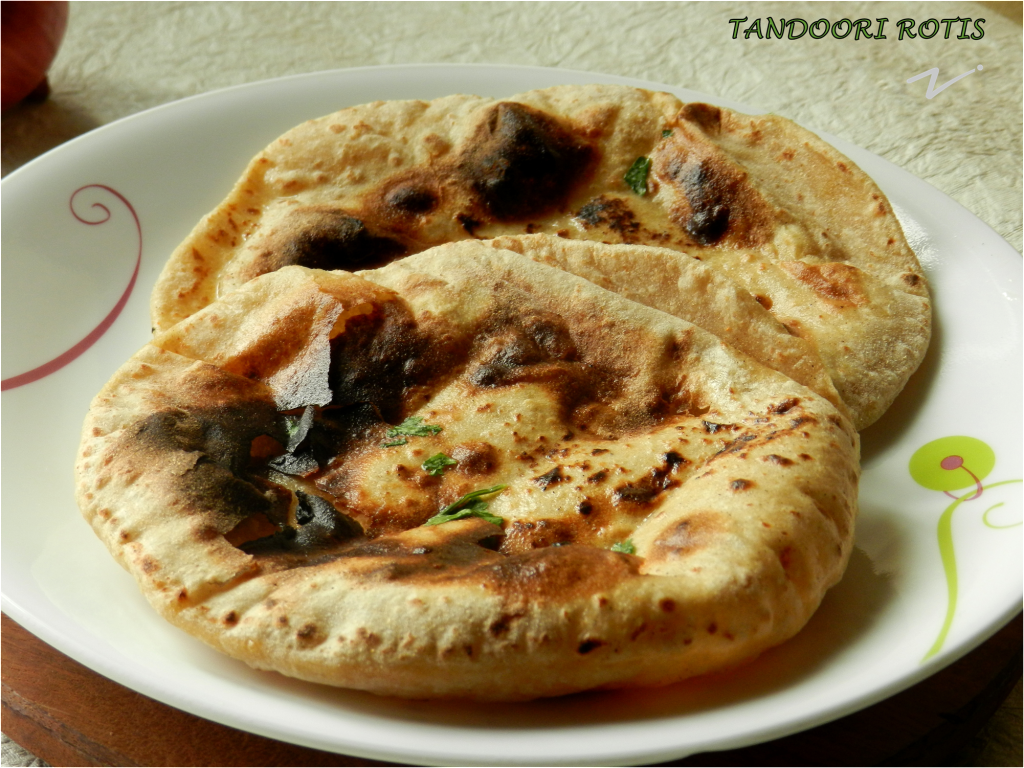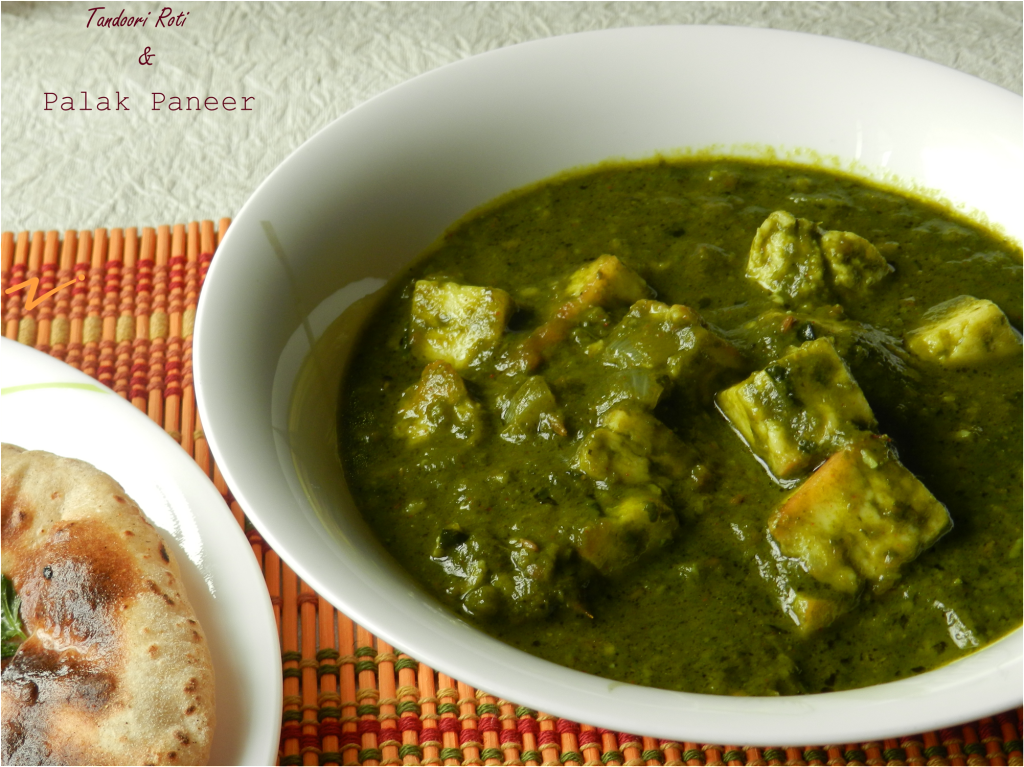 Rotis, fresh out of the tandoor have always been a favorite with one and all! The smoky aroma it gets from cooking on a tandoor and the melt-in-your-mouth rotis when served with a spicy curry is pure bliss on a chilly day (or any other day!).
But what if you can make the same at home, without a tandoor?
And being a family favorite, we decided to give it a try at home. Now you think you need to go out and buy some new gadget? And what if I say you need not? When browsing, I came upon a method of cooking them in a toaster in a cookbook. Yes, you read it right – a toaster, the ones used to toast slices of bread. These rotis were an instant hit! The recipe is so well explained that the whole roti making process was a breeze.They get the same smoky flavor, the characteristic of a roti cooked on a real tandoor. That they turn out soft (unlike is some restaurants) and are easy to make are an added bonus. 🙂 If you prefer them to be bit crispy (or 'kadak'), all you have to do is adjust the heat. Serve them immediately with any spicy indian curries – malai koftas, palak paneer, paneer tikka masala etc. We had it with Palak Paneer and it was a satisfying lunch.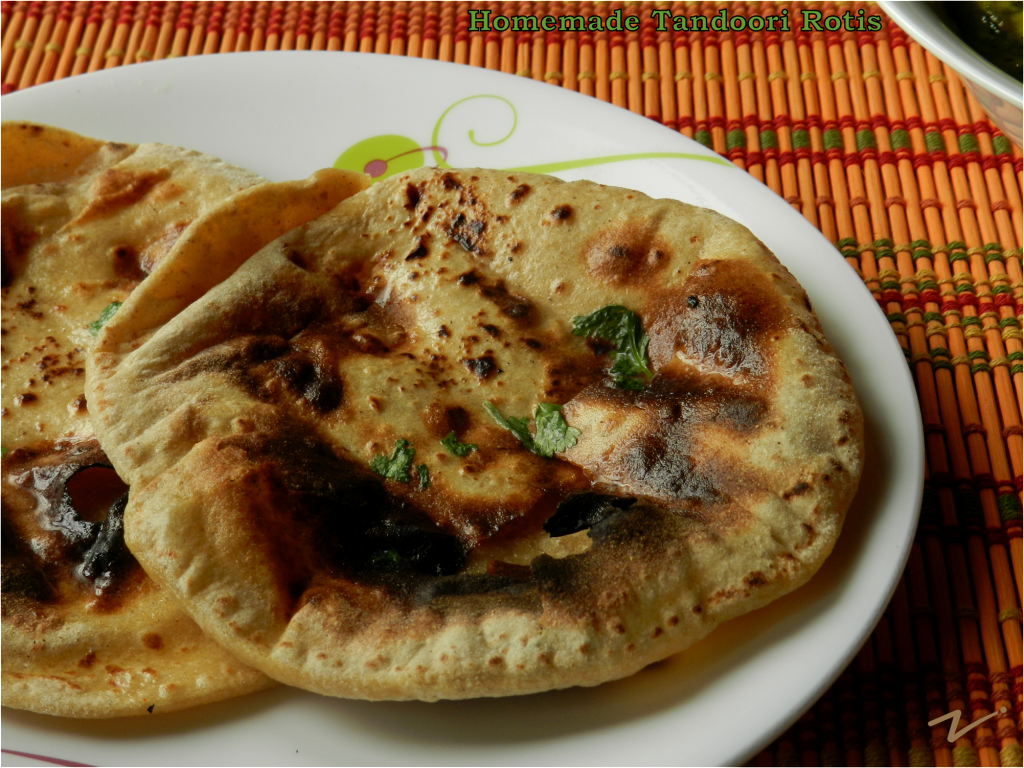 I repeat, serve them piping hot and so without wasting time on more small talk onto the recipe..
Tandoori roti
Tandoori rotis made easily at home in a toaster!
Makes – 10 small rotis
Wheat flour – 2 ½ cups + extra for dusting
Salt to taste
Curd/yogurt/ dahi – 2 tbsp
Warm water – as req to knead dough (approx 1 cup)
Melted or soft butter – to grease rotis
Mix together wheat flour and salt in a wide bowl. Make a well in the centre of the flour and curds and just combine once.
Add enough warm water and knead to a medium stiff dough (not too stiff but must be easy enough to roll out).
Cover and set aside for at least 1 hour.
Divide the dough into golf sized balls (about 10). Dust with some flour and roll out into small rotis that can fit into your toaster. It should not be too thick nor too thin.
Heat a pan/ griddle/ tava. Place a rolled out roti on it and cook till bubbles appear on top. Then flip and cook the other side till light brown spots appear. Remove from pan and keep covered in an insulated container.
At serving time, pop rotis into a preheated toaster (as you would do to toast bread slices) and toast them on medium heat till they puff up. Few spots turn charred and this gives it that smoky flavour you get from rotis made in a tandoor.
When they pop up, remove, brush with butter on one side and place on a paper towel and lightly crush it. Serve immediately with any spicy curry and a salad on the side.
After the rotis are cooked over the pan, do not keep them covered fully. It will make the rotis soft & can fold when you put it into the toaster.
I used heat level of no.3 for some and for more smoky flavour, no.4 out of max heat level no. 6. Adjust in your toaster as req. Remember, cook over medium heat.
To the melted butter you can add a clove of crushed garlic for 'Garlic Rotis'.
To preheat toaster, simply switch an empty toaster on at the level of heat you chose to cook the rotis.
You may also cook the rotis on a griddle/ tava till done as you would for chapathis.
Another way is to cook over direct flame. Brush one side of rolled out roti with water and place on hot tava/ thick bottom pan wet side down. Cover immediately with lid and cook for about 30 seconds or until bubbles start to appear on top.
Then cook the other side over direct flame with the help of tongs. It is done when you see few charred spots. Brush with butter/ garlic butter.