Its time again to immerse oneself into abundance of juicy velvety mangoes! I am sure many have plans to experiment with them in your cooking. Or even simply enjoy them fresh as is. After a big dose of rasayna, here it was time to move on to the next mango item on the to-do list – Mango Sheera!
Sheera is an Indian sweet dish, commonly made with semolina, sugar and water. Aromatic and exotic kesar (saffron) gives it flavor and a nice yellow gold hue. Nuts and raisins are fried in ghee and added in the end. It is also known as kesari bhath. Sometime back innovative skills became the ruling force in the kitchen and other interesting variations to sheera came into existence. Different varieties of fruits are added to give a nice twist, like chickoos, apples, bananas, mango, jackfruit or even different fruit crushes.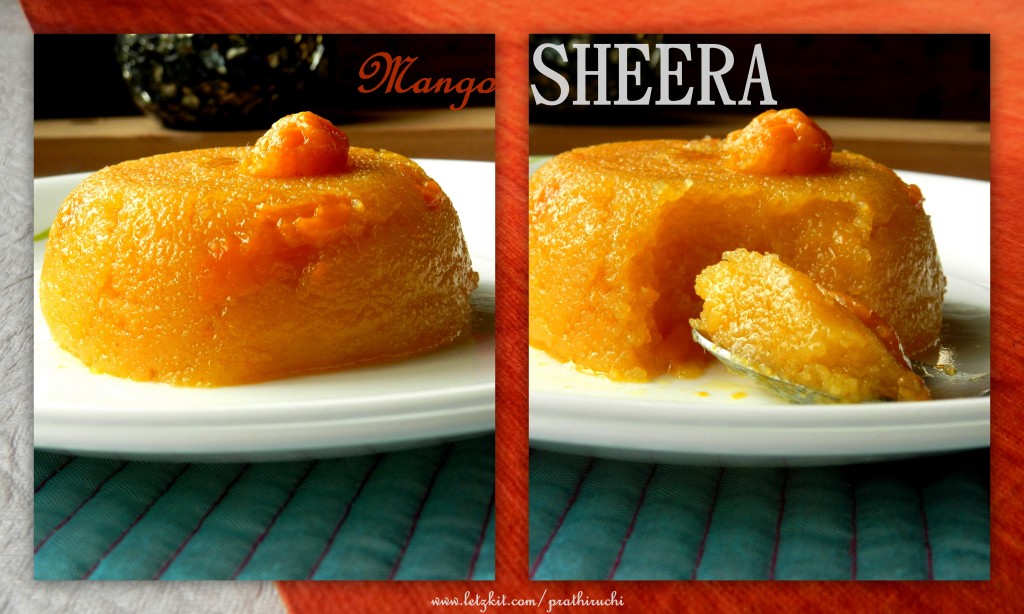 The current times being the season of 'king of fruits', mangoes, I opted for Mango sheera. I had come across this recipe on my friend Deepa`s blog and have been making it ever since. It is simply exquisite, not in the type of ingredient used but in the final taste and texture. It is soft and fudgy and extremely more-ish. Try it for yourself to believe it.
I am off to enjoy another helping of this as I watch the rains and dream of more mango recipes to try it. Now off you go too to try it and enjoy!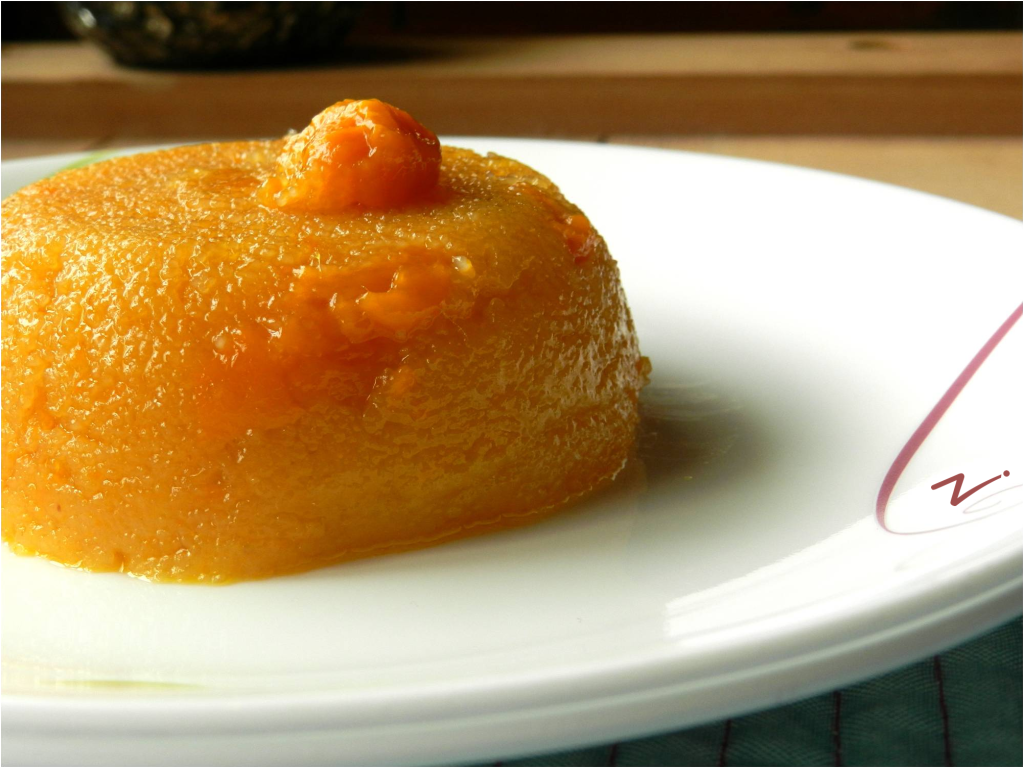 Mango Sheera
Soft and fudgy sweet dish, semolina paired with mangoes.
1 cup rava/sooji/semolina
1 cup sugar
1.5 cups water
3 tbsp ghee/clarified butter
2 ripe mangoes
2 tsp raisins (optional)
Cut mangoes, discard the skin. Keep 2 tbsp chopped mango cubes aside and puree the rest.
In a saucepan, put sugar and water and bring to boil. Remove and set aside.
In another pan heat ghee, fry raisins if adding till golden. Remove and set aside.
In same pan add semolina, roast by stirring constantly till light brown.
Add in the mango puree, sugar syrup, stir constantly to avoid lumps.
Add raisins, chopped mango cubes and cook till desired consistency is reached. May drizzle 1 tsp ghee in the end for shine.
Serve hot or warm.
You may puree all of the mangoes instead of adding some chopped.