Bottlegourd (lauki) and tomato soup
We are at the threshold of welcoming another new start. A new beginning with open arms, renewed enregy and hopes, just as any other year. Many a resolutions I am sure were listed. Few may still be going strong and few scrapped long time ago! My resolution at the beginning of this year was not to make any! And this is the first time I have stuck to my resolution!
For you see resolutions and promises made each year never last long and so just a waste of my time to ponder on them. May be a tad more commitment on my part will see me going ahead with it at least for the first month. But I guess I will never know!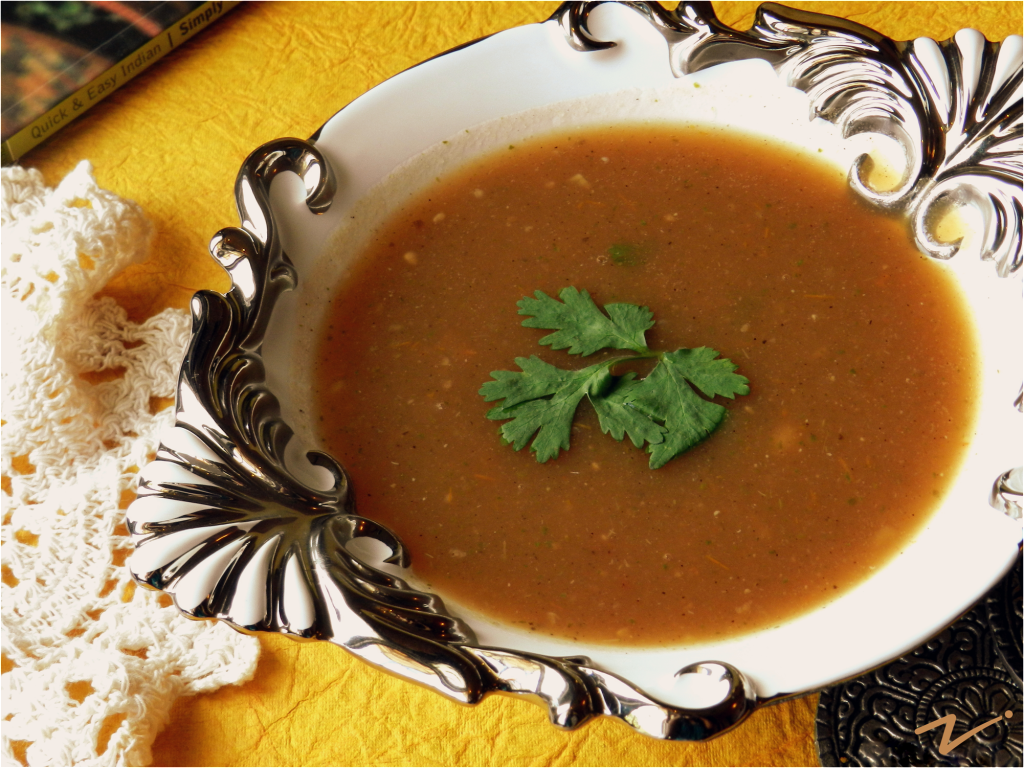 One decision I have made, a long long time back and a decision I will make every month is to eat more healthy food. This is NOT my resolution of course but just a thought that keeps cropping up all through the year. And now after binge-ing on sweet, I thought of giving this 'thought' some consideration it deserves, particularly after all the festive meals!
And I am hoping that by consciously cooking more healthier recipes to start with, then some where down the line or in the near distant future it will become a part of our daily life style all through the year!
So here is a hearty, healthy soup made from bottle gourd. It has a slight tang from tomatoes and the aroma from fresh coriander and just a dash of butter to give a hint of its flavor.
Perfect warming soup on a cold winter day or a light soup for the summer!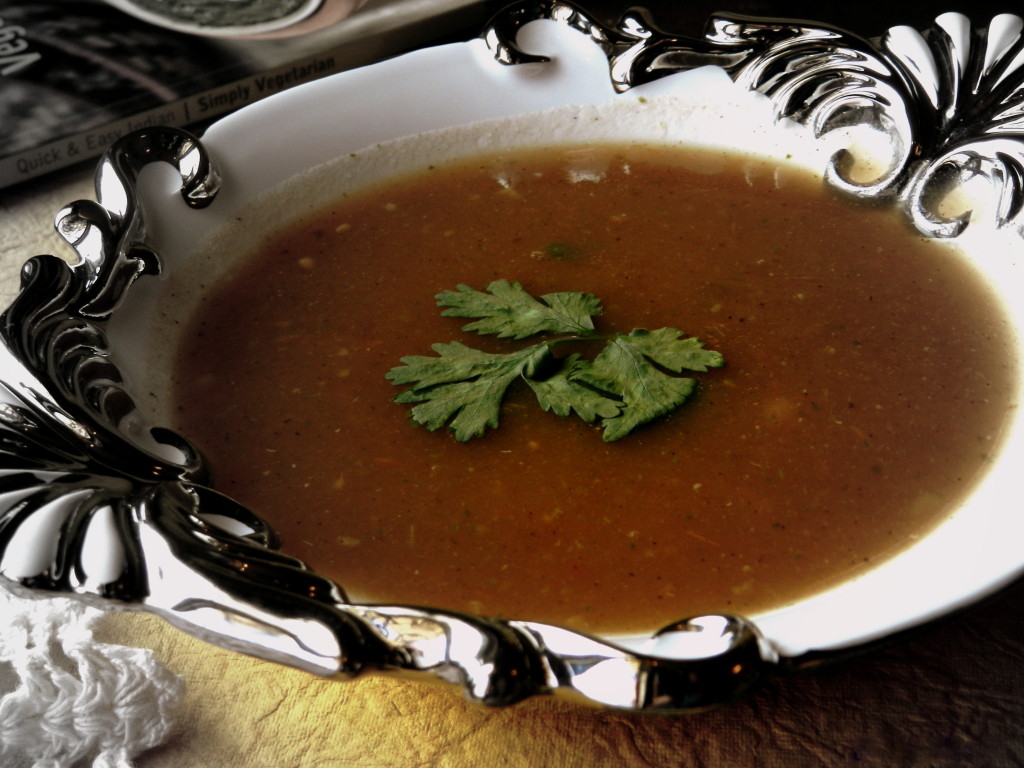 Lauki & Tomato soup
A hearty & healthy soup
Bottle gourd lauki (ghiya) – half of one big (or ½ kg))
Tomatoes – 3 to 4 medium
Ginger – ½ inch (peeled)
Whole black peppercorns – 6
Onion – 1 medium
Fresh coriander (cilantro – 2 tbsp – to grind or chopped)
Butter – 1 to 2 tbsp
Sugar – 1/2 to 1 tsp
Tomato ketchup – 1 to 2 tbsp – optional
Salt and crushed black pepper – to taste
To serve
Garlic toast (cheese toast, bread sticks)
Wash, peel and dice lauki. Roughly chop tomatoes, onion.
In a pressure cooker put bottle gourd, tomato, onion, ginger, whole peppercorns, 4 cups water. Cook up to 1 whistle and then lower flame and cook another 5 mins or till cooked. Remove from heat. Let pressure drop, then open lid.
Cool the cooked mixture. Then blend to puree in mixer/blender. When blending you may add the coriander leaves if desired.
Strain blended mixture. Pour puree into saucepan. Bring to boil. Add butter salt, pepper powder, sugar, ketchup if adding. Add chopped coriander if not added when grinding.
Stir and simmer for few minutes.
Serve hot.
Bottle gourd does not need to much time to be cooked. You may even cook the vegetables in a saucepan till cooked instead of a pressure cooker.
The soup tastes good even on its own without any accompaniments. You may even serve the soup alongside a simple pulao for a complete meal.
Vegans can skip butter.
Instead of regular white sugar, try adding some Demerara sugar for a more intense flavor