There I was, staring out the window and pondering on what thoughts to share today, what recipe to share..Then my eyes fell on this simple recipe. Simple, healthy, tasty. The recipe unlocked memories of that day when the dish was first made. And I embarked on a short trip down memory lane, to that place and time when the chutney was first tried and tasted..
Here goes….
The stoic sunlight that was streaming in through the window signified start of another day. And just when I was to crib about the blinding harsh light, a clean and cool breeze tiptoed in through the window. Now the day seemed more welcoming and I could feel myself getting more energetic. Just then I remembered, we were to have guests for lunch that day. This always got me excited for it meant mom and I would be cooking together. And this would always comfort my soul and bring me profound joy. We could go on and on, chopping, grinding, sizzling; oblivious to the time sometimes. These moments were also peppered with so-called arguments on what way worked best. A consensus would then be arrived at and the dish ready to be served!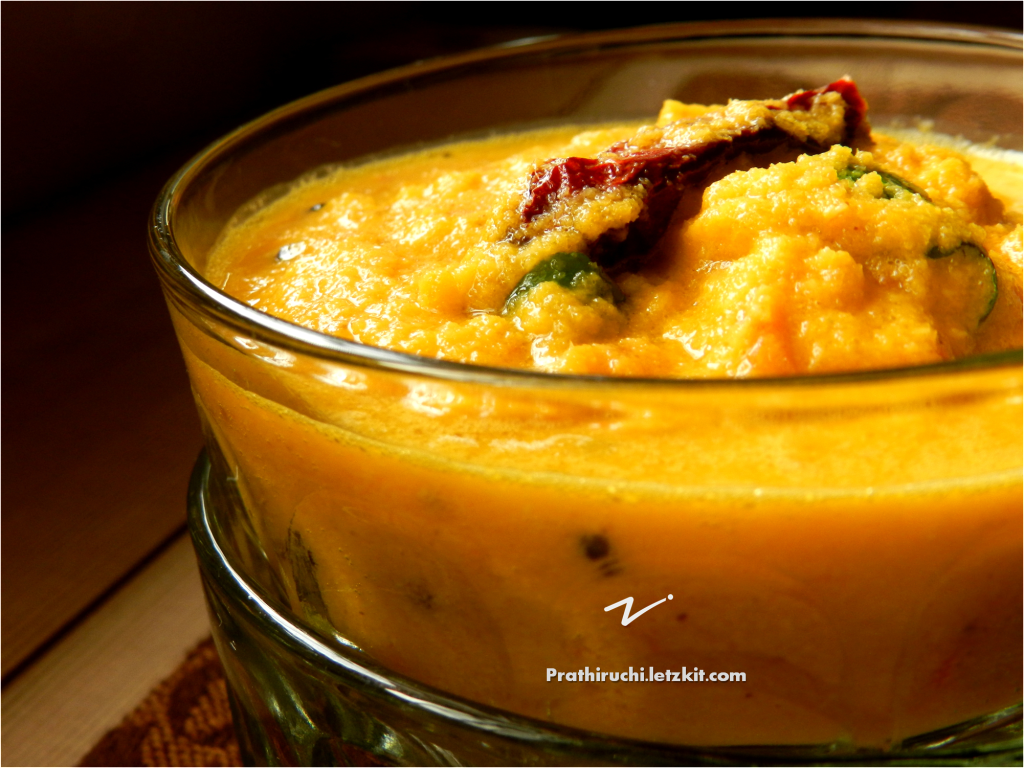 One would think these classes with mom could on and on. But then there is a point from where I would be debating with myself on what works best, argue with myself and then work out the best way. It is those classes I had with amma back then that comes to my rescue. However far I go it is always the beginning that is remembered fondly – the place where it all started and where this interest was nurtured, place which fueled creative thoughts, place that gave immense comfort and motivation to go on when in doubt…And whenever I do need a quick help I know amma is just a call away, all ready to come to my aid, giving instructions over the phone.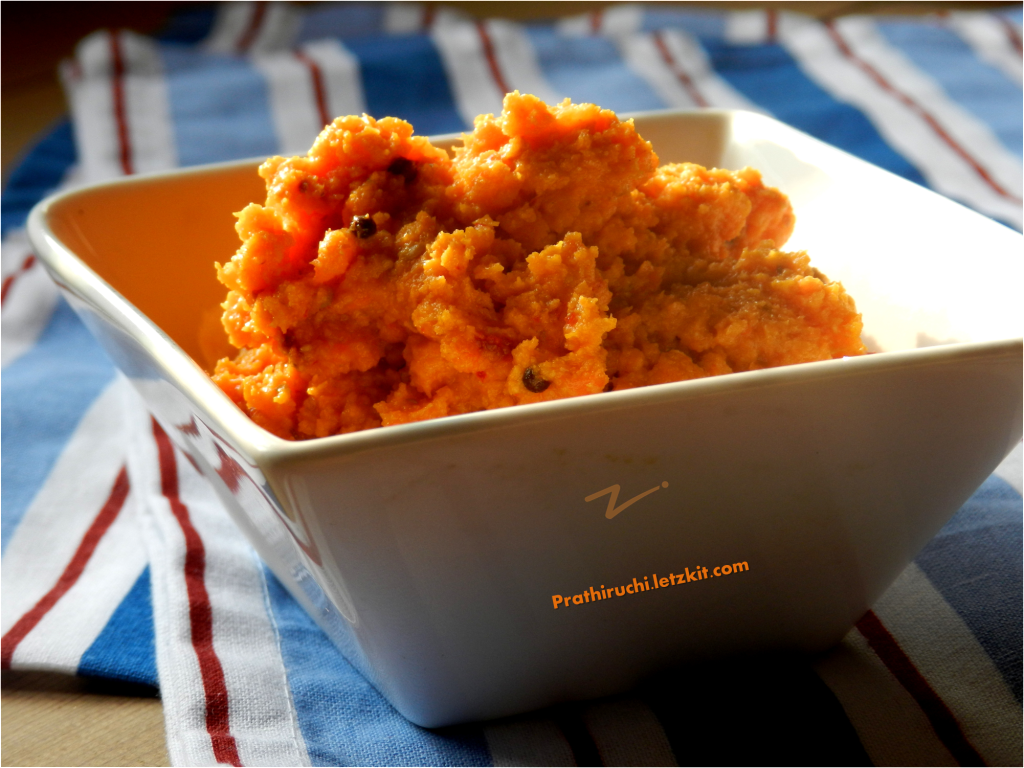 Coming to the lunch party that day. Back in my amma`s kitchen. Carrot chutney was on the menu. It was the first time we tried it out. Fried and ground the ingredients, keeping our fingers crossed. Tasted it. It was delish but high on the spice level. Threw in some tomatoes and whizzed it once again. Served it along with hot and cripsy masala puris. To our delight, the guests loved it! They could not stop going in for the second and third and fourth helping of the spicy, tangy carrot chutney. From then on this went on to our 'favorite and special' recipe category..!
Back to the present…
Now what I love about chutneys is they are usually healthy as not much cooking of the vegetables/ ingredients are involved, besides being easy to put together. They are a must in most Indian menus as a relish or accompaniment.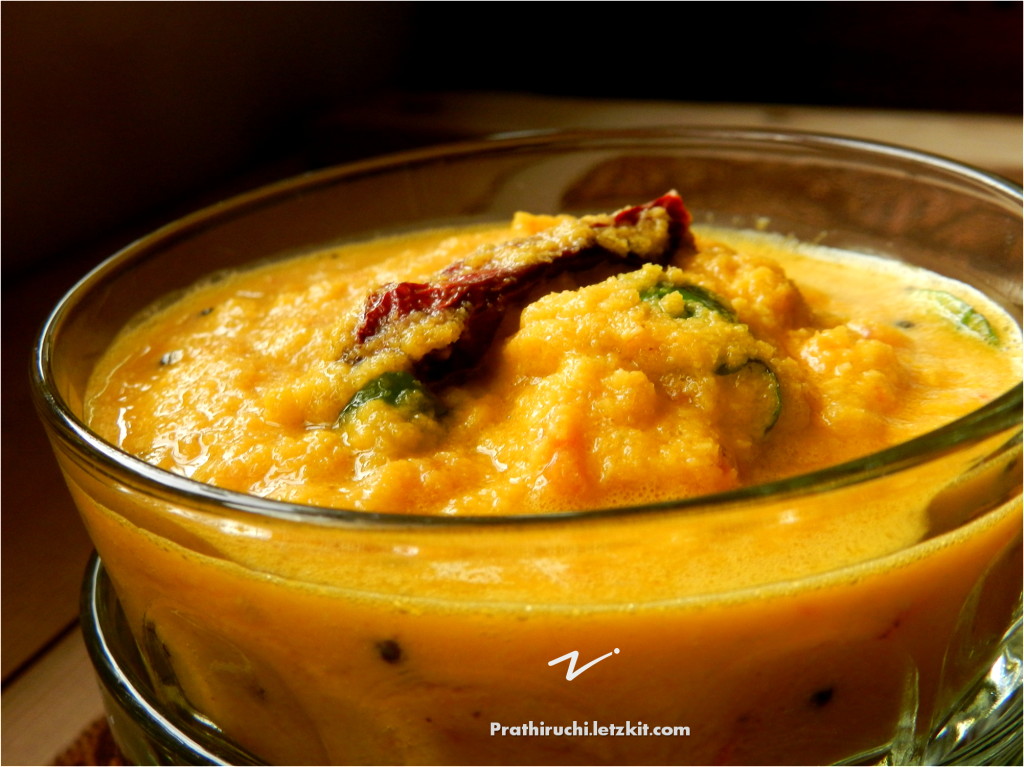 Adjust the consistency and spice level of this chitney as per your taste. You can keep it thick and slightly chunky or medium consistency. Serve with pooris (fried indian bread), masala pooris, neer dosa (Mangalorean rice crepes), vadas (fried urad dal dumplings) etc.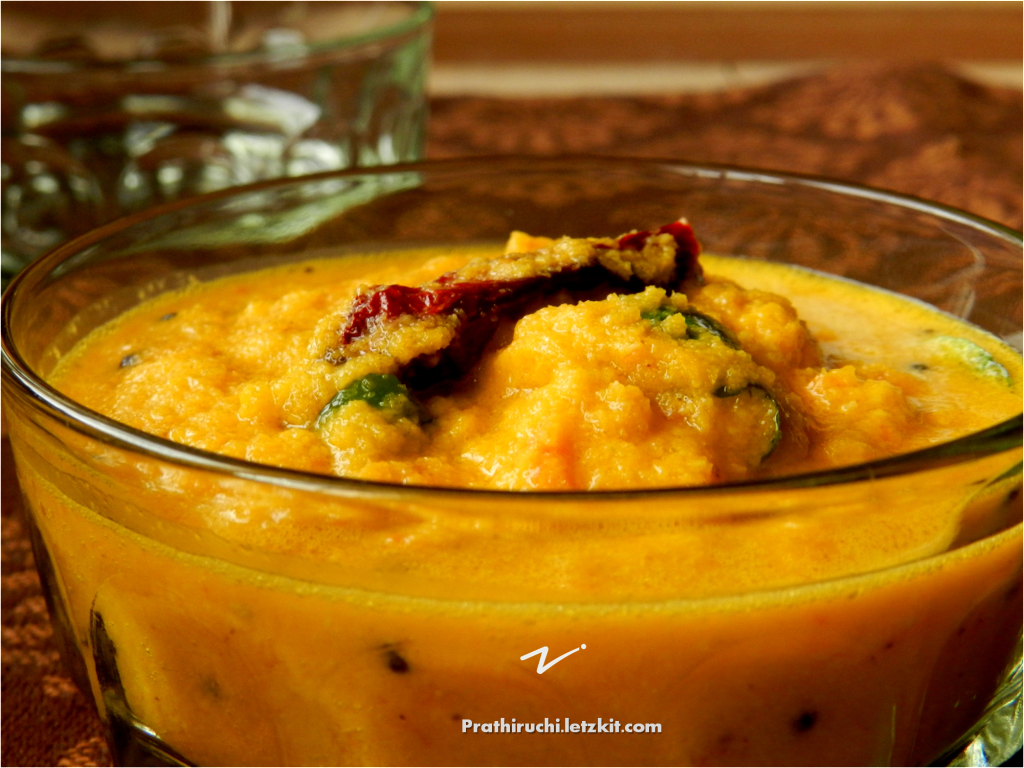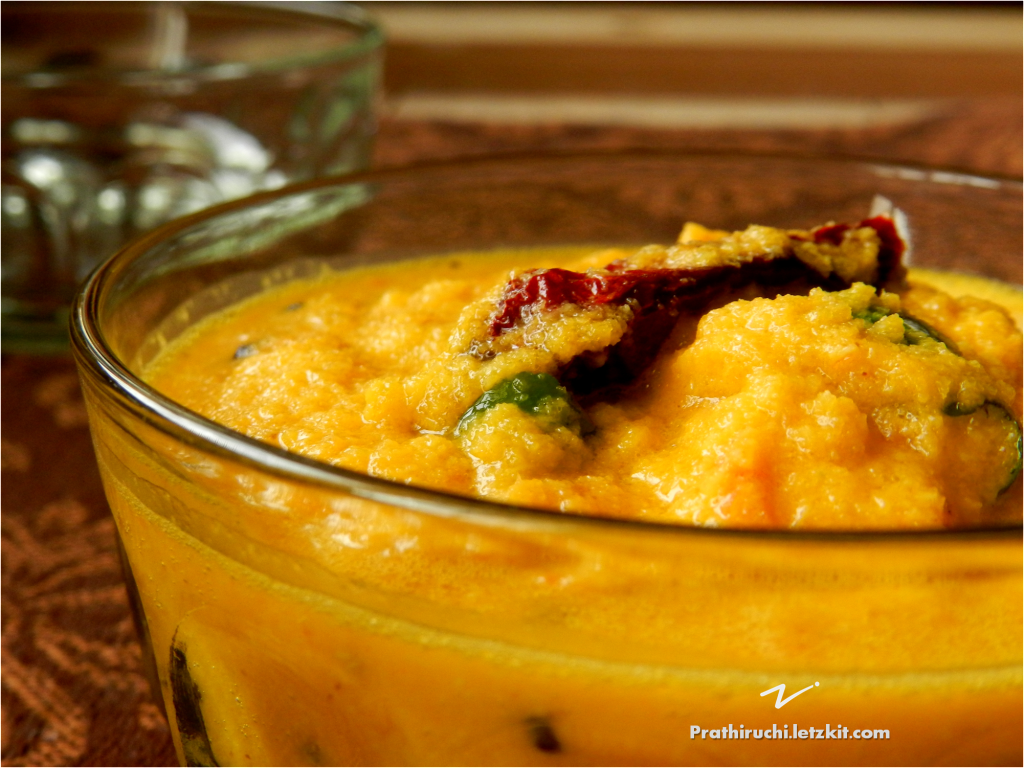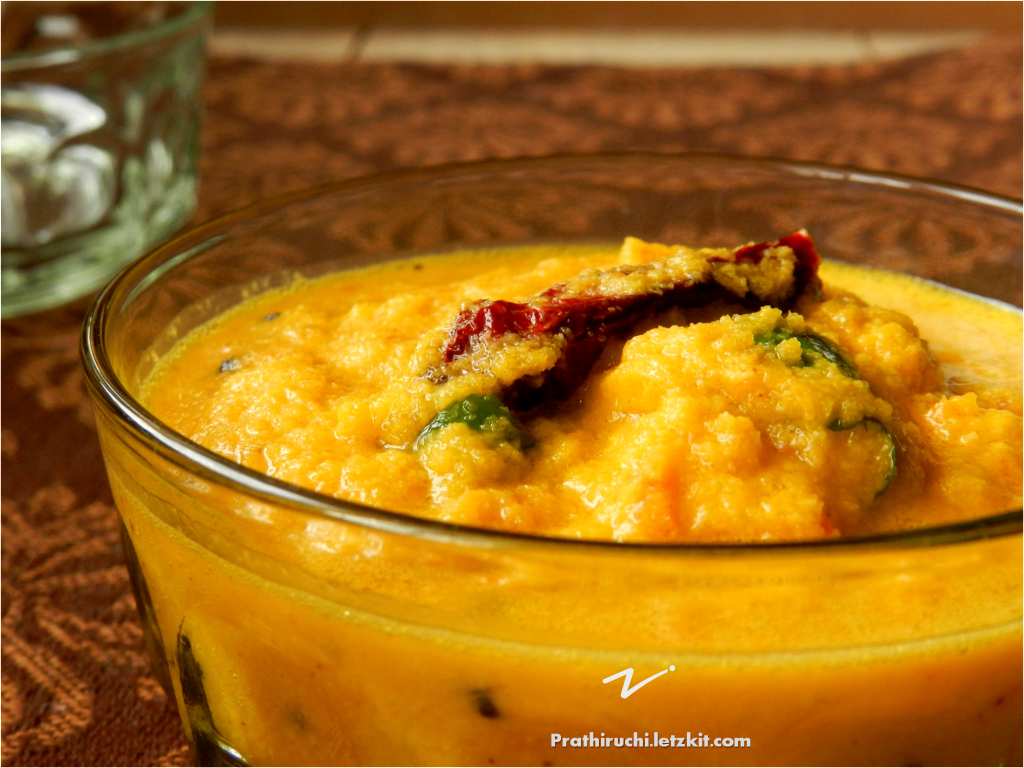 Carrot Chutney
For chutney
Carrot – 1 medium size (peel and grate)
Grated coconut – half the quantity of grated carrots
Peanuts – 1 tbsp
1/8 tsp turmeric powder
Dry red chillies – 2 (adjust as per taste)
Tomato – 1 medium or 2 small ones
Garlic – 1 clove (optional)
Coriander seeds – 2 tsps
salt to taste
2 tsp oil
For tempering
1 tsp oil
1/2 tsp mustard seeds
1/8 tsp hing (asafoetida)
1 dry red chillies (broken)
Peel and grate carrots. Dry roast peanuts. Set aside. Fry coriander seeds (till aromatic) and red chillies separately (till crisp, do not darken) in 1 tsp oil. Set aside.
Fry grated carrots in 1 tsp oil with turmeric powder till raw smell goes. Set aside.
Grind together all ingredients for chutney to slightly coarse paste. Transfer to serving bowl.
For tempering, heat oil, add mustard and let crackle, add hing, red chillies. Pour tempering over chutney. Cover immediately and set aside for 1 minute to retain flavor.
Serve with puris, masala puris, neer dosa, rawa rottis, rice rottis etc
Adding tomato is optional. It is added to reduce the spice level and to give a slight tang.
You can add a mix of green as well as red chillies too.
For gluten free chutney, avoid asafoetida.