We have been bitten by the 'muffin bug'….or 'banana muffins' in particular.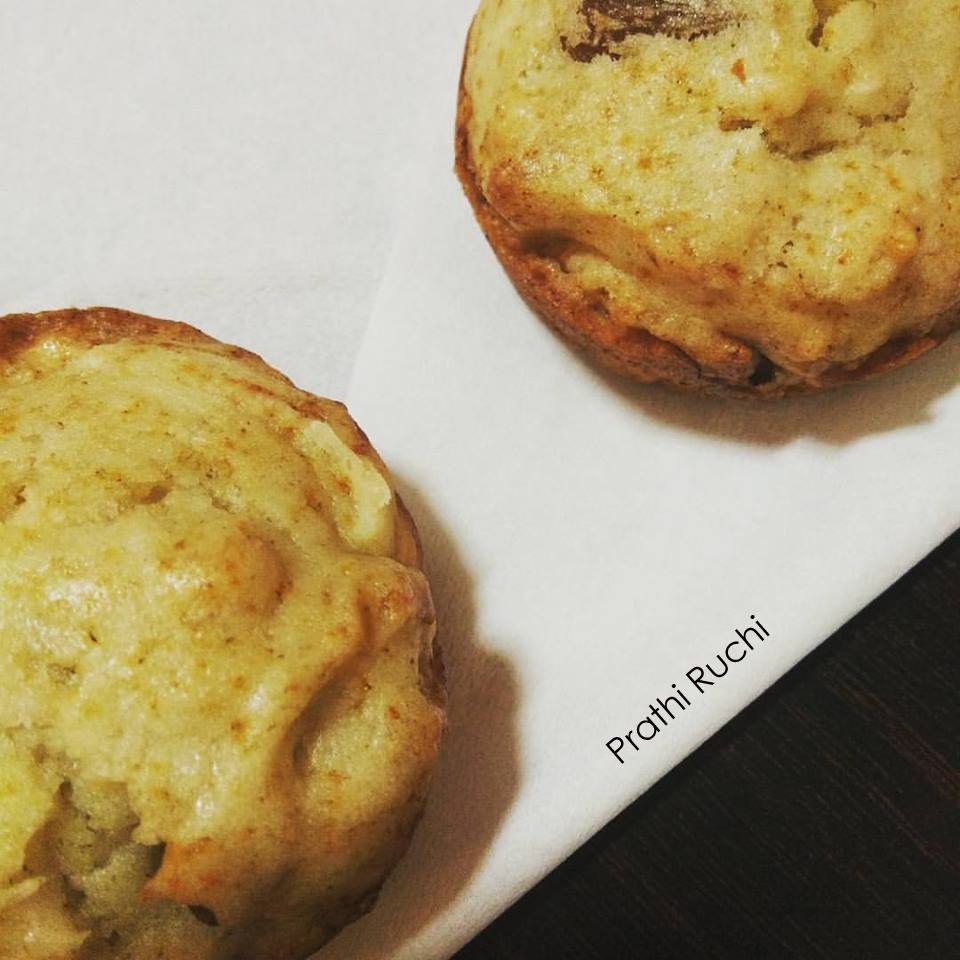 (Image updated on 24/8/16)
Since the first time we tried out this recipe we just can`t get enough of this soft & super yummy delights! What caught my interest when I first read the recipe was the fact that they had bananas (which I am extremely fond of!) and they could be put together without too much of an effort and with ingredients readily available..So ideal for beginners too! As these lil darlings are baking in the oven, the entire house is filled with the delightful & enticing aroma of baked bananas…!!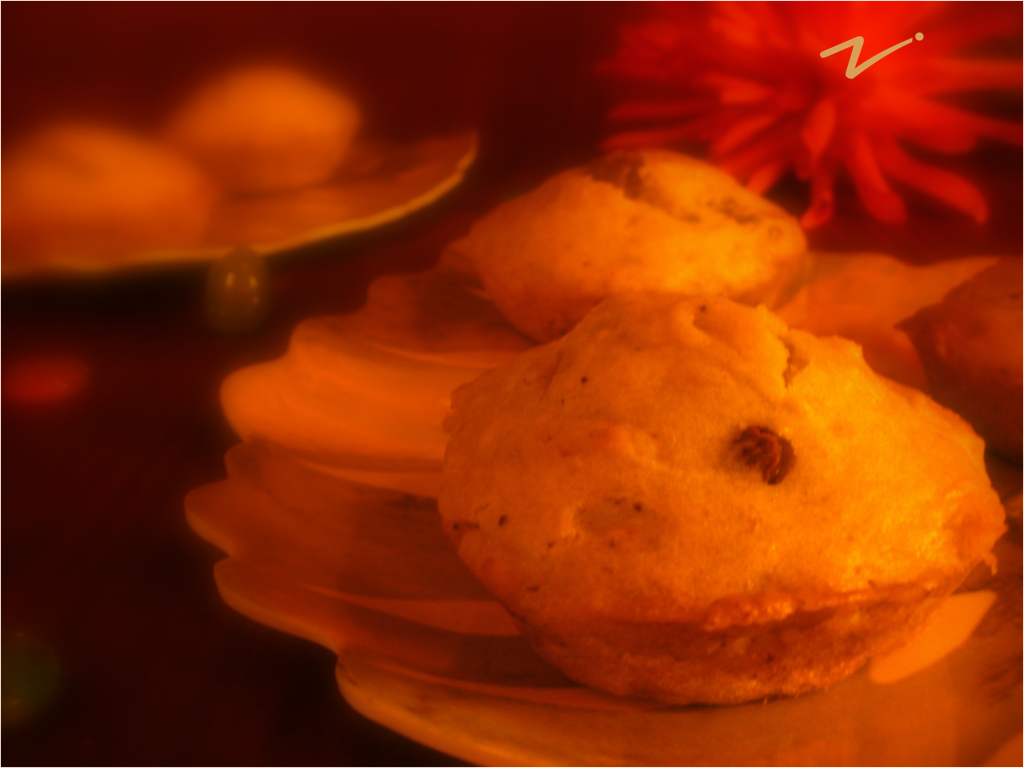 Recipe Courtesy: 4th sense cooking
Eggless Banana Muffins
Soft and addictive muffins!
1/3 cup melted butter
3/4 cup sugar
4 bananas
3-4 tbsp chopped cashew (i added raisins)
1/2 tsp vanilla essence
1 1/2 cup plain flour
1 tsp baking soda
1 tsp baking powder
a pinch of salt – only if using unsalted butter
For topping
chopped nuts or almond flakes (optional)
Sift the dry ingredients and set aside. Puree the bananas.
In a bowl mix together the melted butter and sugar. Add mashed/ pureed bananas, vanilla essence and mix once.
Add the sifted dry ingredients, cashew or raisins and mix just enough to bring all the ings together. Do not over mix. Consistency should be of a thick batter.
Fill the muffin cups upto 3/4th with muffin batter & sprinkle a little nuts of your choice.
Bake in a preheated oven @ 190 C or 375 F for 20 mins or till done.
Well ripened bananas work best for these muffins.
When you puree the bananas, make sure there are no pieces of the fruit remaining. Else you will not get a spongy texture.
Since bananas turn brown, puree them just before you use them.
Use the high rack of your oven to bake muffins during last 3 to 5 mins of baking to get a well browned crust.
Sometimes the batter may be too thick incase the bananas are dry. In that case, add just a few tsps of water to get the right thick consistency.