And some Apple – Oat Muffins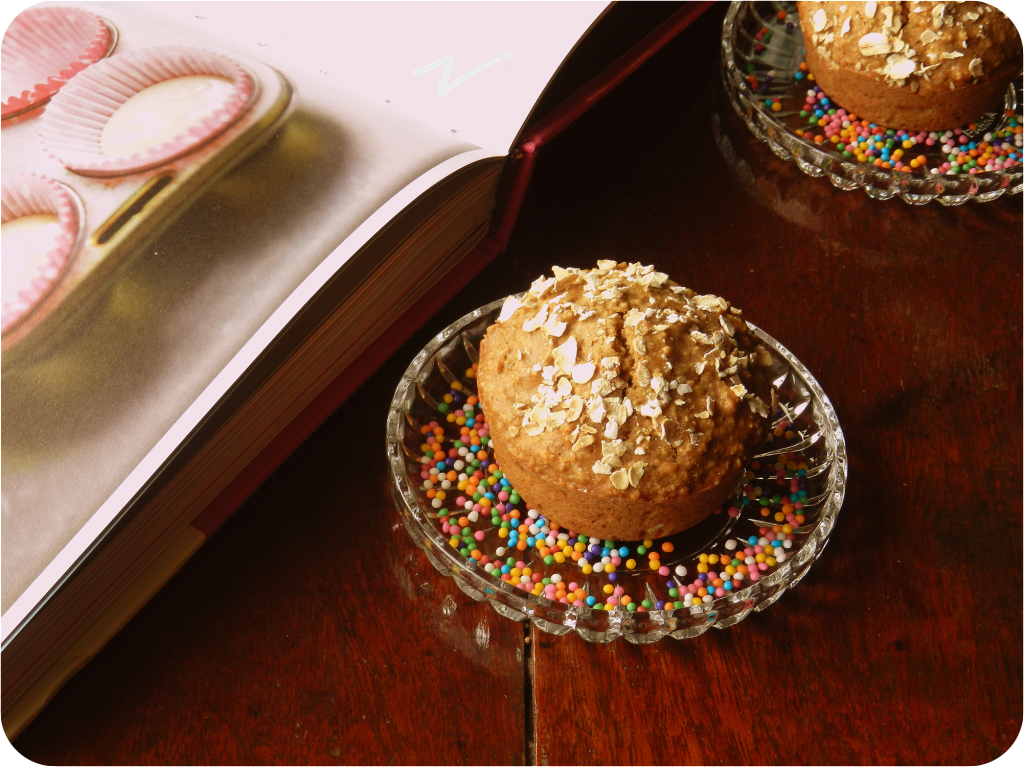 It was weekend again – the time of the week eagerly awaited for by so many! For me it was that time again – to have a flash back and evaluate the week gone by. Although not a frequent habit, pondering on the activities of the past week is a way for me to spend some time with myself and bring myself on the right track in case of any wrong diversions taken!
Like I said, it was weekend and there I was sitting on the couch by the window staring out at the tree outside the window. A soothing music being played in the background. To further explain – music has always been my constant companion or should I say the 'voice' that gets me going? And so my thoughts naturally wandered off to those 'smiling' moments of the past week – some goof-ups by my sister or her witty comments that never fails to start me on a laughing spree! I am sure I will get a word or two from her for mentioning goof-ups in association with her. But she is not here at the moment anyways to defend herself! Those little friendly 'fights' or 'attacks' between us that all the more heightened my affection towards her.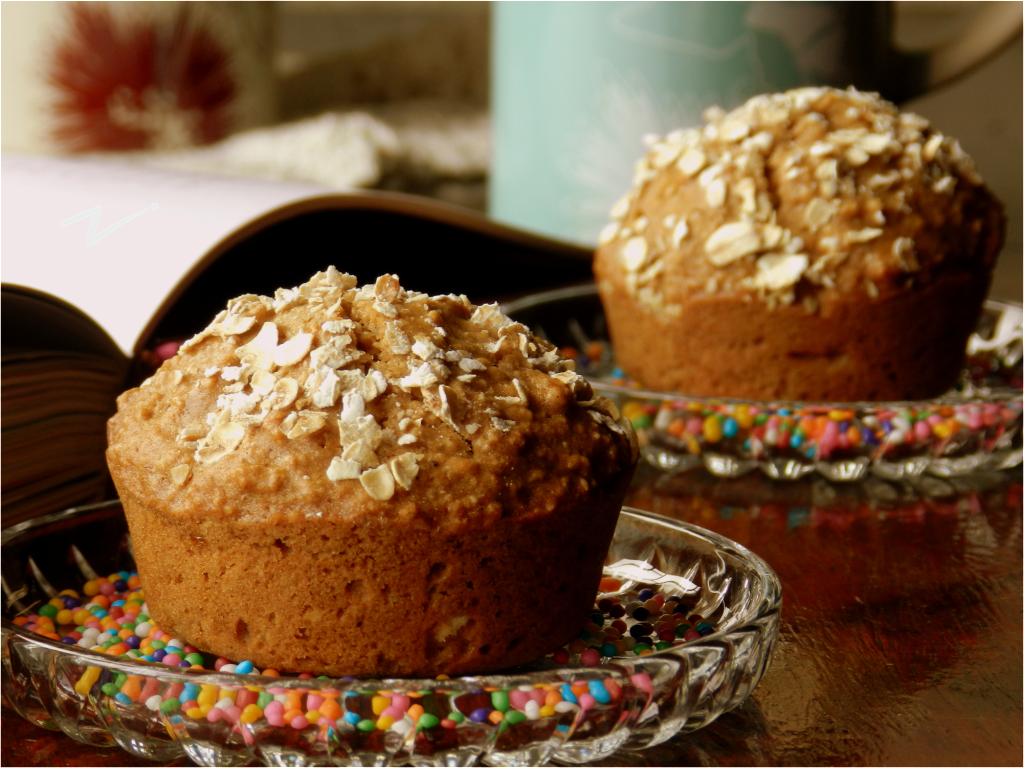 And there are those 'idiotic' things I do or say and darling sis is always on the constant alert to point them out to all. Sigh…and the whole room echoes with laughter. The many outings of the past week – some useful like the day went for our weekly grocery shopping. Well in fact this day of any week is always fruitful or worthwhile for me and for any food blogger of course! This week`s findings was a pack of soft brown sugar which otherwise could never be found in my town. Demerara sugar was always the option for any kind of brown sugar in a recipe. And the way I reacted when mom pointed it out to me was like I had stumbled upon a treasure box! Reactions like this are a common sight on this day of every week. I am like a kid in a candy store. I go gooh…gah..gah over all those edible displays!!
And there was more – spotted cubes of feta and tins of sour cream which, sigh, sadly I did not buy. One new item at a time is my policy. Else they would end up lying in the pantry for a long time, forgotten and then eventually end up in the bin.. This has happened many a times and I am probably not the only one with such experiences, right? Don`t answer otherwise, it would make me all the guilty of such tasks!
And coming back to the week that was, there were few good movies watched, calling up a friend – a task I had been putting off for days, a good novel enjoyed, a good meal at a restaurant, good deeds done. Well, the last bit may be partially true for that week but also thrown in to make my week also look good and impressive of course. And all the while duly noted to concentrate on that last bit a tad more this week!
Not to mention many successes and some few mishaps in the kitchen. When asked about it at home, the words 'many' and 'few' might be conveniently interchanged no doubt!!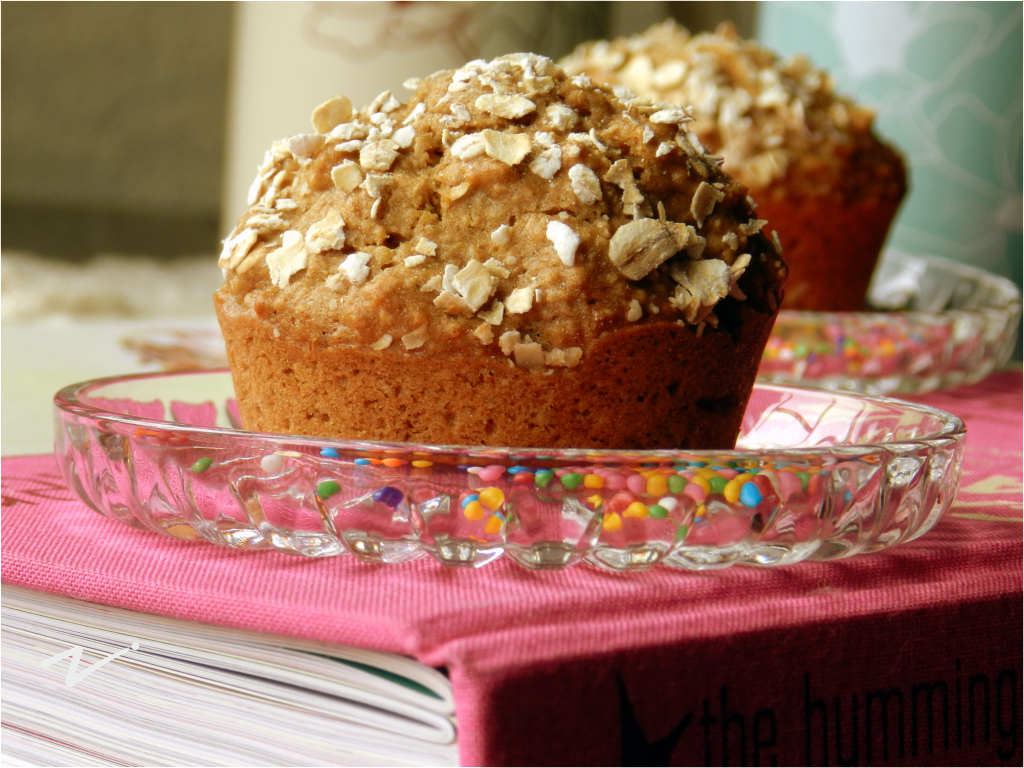 On the whole, not a bad week for us and so we do need something to celebrate the happenings of that week. A sweet dish naturally would be a unanimous answer. But that big tub of ice cream relished that week after some soft and spongy gulab jamuns come to mind. Too bad. This reminder should have come after the weekend celebration.
A tug of war is playing in my mind between the devilish and sinful desserts vs. the health nut! Just when the sinful dessert seems to be winning, the reminder of a recipe I had seen on television few days back comes to the rescue.
The 'hero' of the day was devilish, looking like a dessert no doubt but packed within was a healthier option. It was 'Apple Muffins' with the goodness of wheat four and oats! And the week`s finding, the pack of brown sugar also made its way into these healthy and delightful muffins. Apples ensure a healthy dose of fruits. The lovely crunch on top against the soft muffins were a sheer delight!
Muffins are always welcomed eagerly even at the breakfast table. Throw in some nuts or dry fruits along with fresh fruits, whole wheat flour and you have a healthy dose of proteins and minerals within these soft mini cakes!
Apple-oat muffins
Muffins with the goodness of apples, wheat and oats
1 cup measuring 200 ml used
Wheat flour – 1 cup
Oats (quaker, coarsely powdered – 1 cup)
Maida/ plain flour – ¼ cup
Baking soda – ¾ tsp
Baking powder – ¼ tsp
Milk (soy or regular – 1 cup + 2 tsp to drizzle over apples)
Oil – ¼ cup (olive oil or vegetable oil)
Brown sugar – ¾ cup
Vanilla extract – 1 tsp
Cinnamon powder – ½ tsp (optional)
Apple – 1 big or 2 small
For topping
chopped nuts OR oats (not powdered – 3 tbsp)
Coarsely grind quaker oats to get 1 cup coarse powder. Sieve together plain flour, wheat flour, baking powder, baking soda into a bowl. Add coarsely ground oats, mix, set aside.
Preheat oven at 1800 C. Grease muffin tray.
Slice apples (or leave the skin on if desired). Slice apples or dice into medium chunks. Drizzle 2 tsp milk to prevent it from darkening.
In another bowl combine milk, oil, vanilla, cinnamon powder, brown sugar and stir to combine. Now add the sieved flour mixture and fold gently with a spatula till all ingredients are combined. Do not over mix.
Spoon the thick muffin batter into 12 greased muffin moulds till half full. Keep few diced apples or 1 sliced apple into each mould. Top each mould with remaining batter till ¾ th full. Sprinkle chopped nuts or oats on top.
Bake at 1800 C for 20 to 25 mins or till toothpick inserted in the center comes out clean.
Cool for 10 mins. Unmould. Serve as is or with a glass of milk or with honey drizzled on top.
Can refrigerate the muffins for a day or two. Reheat in the microwave before serving.
These muffins can also be served for breakfast.
You can add 2 tbsps raisins to the batter.
You can add chopped apples to batter directly instead of layering. If adding vegetable oil, opt for odourless ones like sunflower oil.
For nuts as topping you may add either cashews, pista, almonds.
In place of plain flour, you can add wheat flour (total 1 ¼ cups wheat flour)