There is nothing I find more soothing & relaxing than putting on my apron & head to the kitchen to bake a cookie or a cake or any fuss-free dessert. The excitement begins as I start mixing the ingredients to make a mixture of dreams! You create various shapes and sizes from the dough as desired and then oven does its job. My elation reaches its peak when I try & see through the oven glass to find they are turning out quite well. Choco chip cookies are may be the simplest out of all cookies recipes but the taste is nothing short of being heavenly, especially when served with a glass of milk.
And then in the end after all the efforts just looking at a perfectly baked dish created from scratch from my very own hands & the laughter among my family as they enjoy my creation is a wonderful feeling (sigh).
They were right when they said – "Baking can be therapeutic".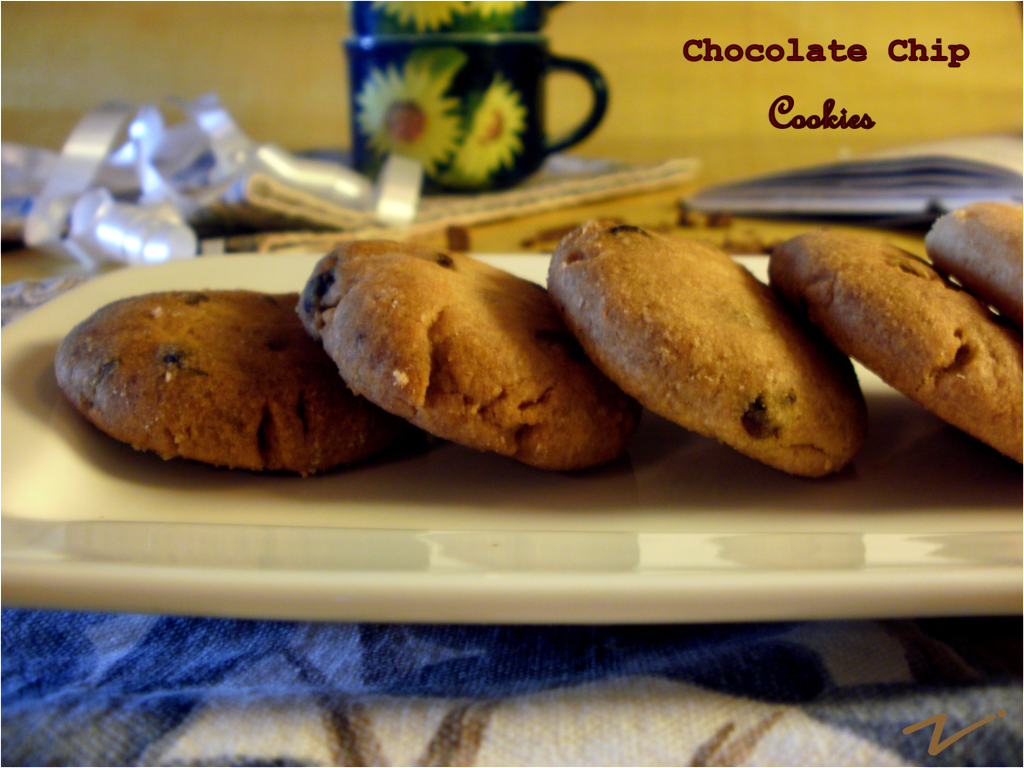 These cookies hardly take long to prepare but the result is amazing! This is an easiest recipe for Chocolate Chip Cookies I have come across.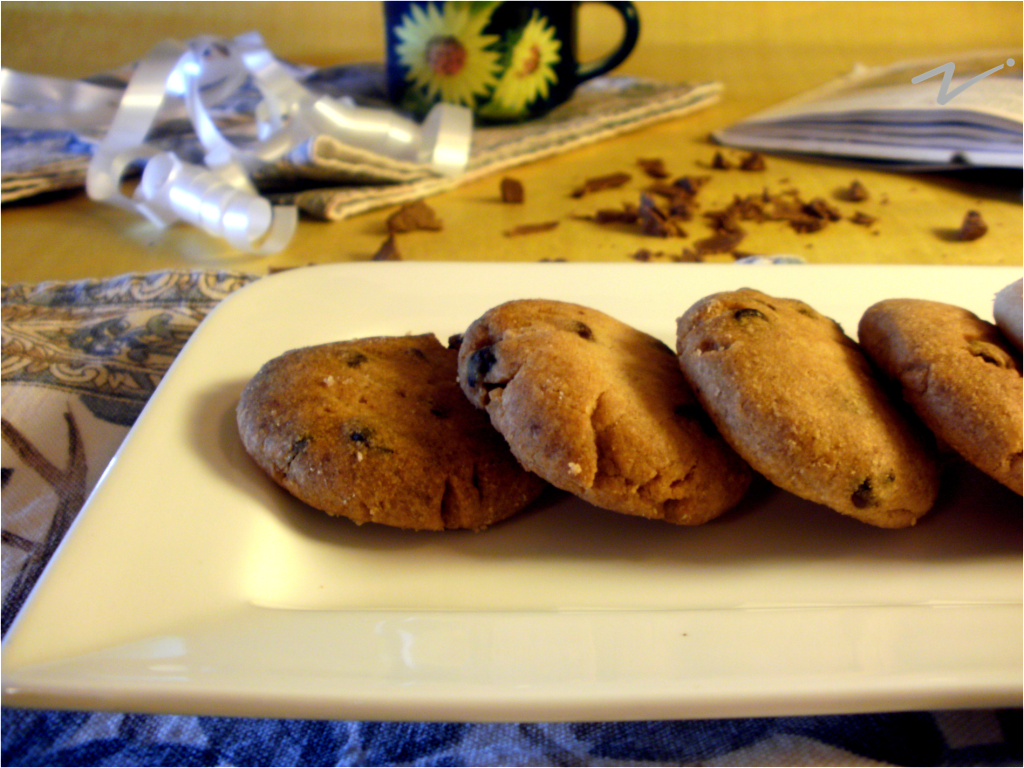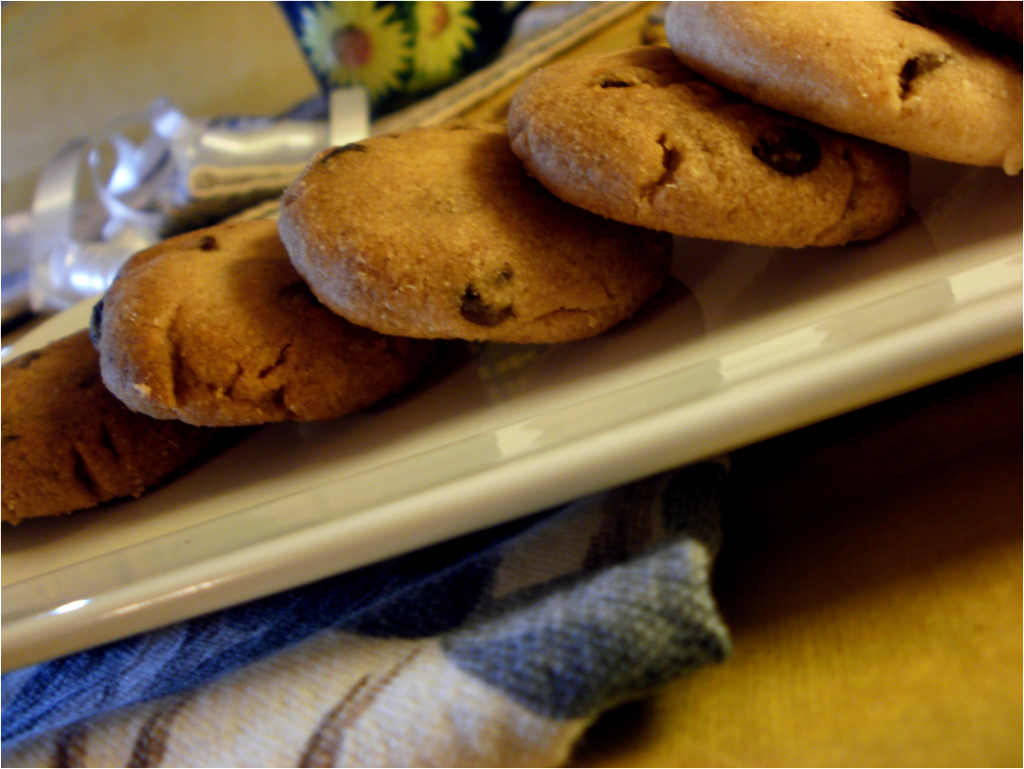 Eggless Chocolate Chip Cookies
One of the easiest recipe for choco chip cookies!
170 gm plain flour
a pinch of baking powder
120 gm butter
100 gm sugar
3-4 tbsp chocolate chips or roughly chopped chocolate pieces
1 tsp vanilla essence
Preheat oven at 180 C. Grease a baking tray with butter and set aside.
Beat butter and sugar until light creamy with an electric beater or hand whisk. Beat in only one direction.
Add the essence and beat again in same direction for few seconds.
Sieve the flour and BP and add it into the butter-sugar mix. Also add the choco chips.
Gently mix in the flour and choco chips to get a soft dough. Do not over knead. Shape them into small rounds & flatten slightly.
Place the balls 1″ apart on the greased baking tray. Bake @ 180 C for 15 to 20 mins till the edges start turning brown.
If cookies are not done after 20 mins you can bake it for another 5 mins but do not overbake.
The cookies may seem soft to the touch when you remove from the oven but they harden once they cool down.
Adapted from Nita Mehta