Time and time again salads crop up in our everyday menu. They are either welcomed or looked down upon. Most of times its the later. They are assumed to be without the 'taste' element. But in fact salads can be quite the opposite. They need not be coated with creamy dressing for them to be appealing. A simple blend of ingredients topped with South Indian tempering can make a really delicious salad. I am talking about the dish from Udupi Brahmin cuisine – Kosambri.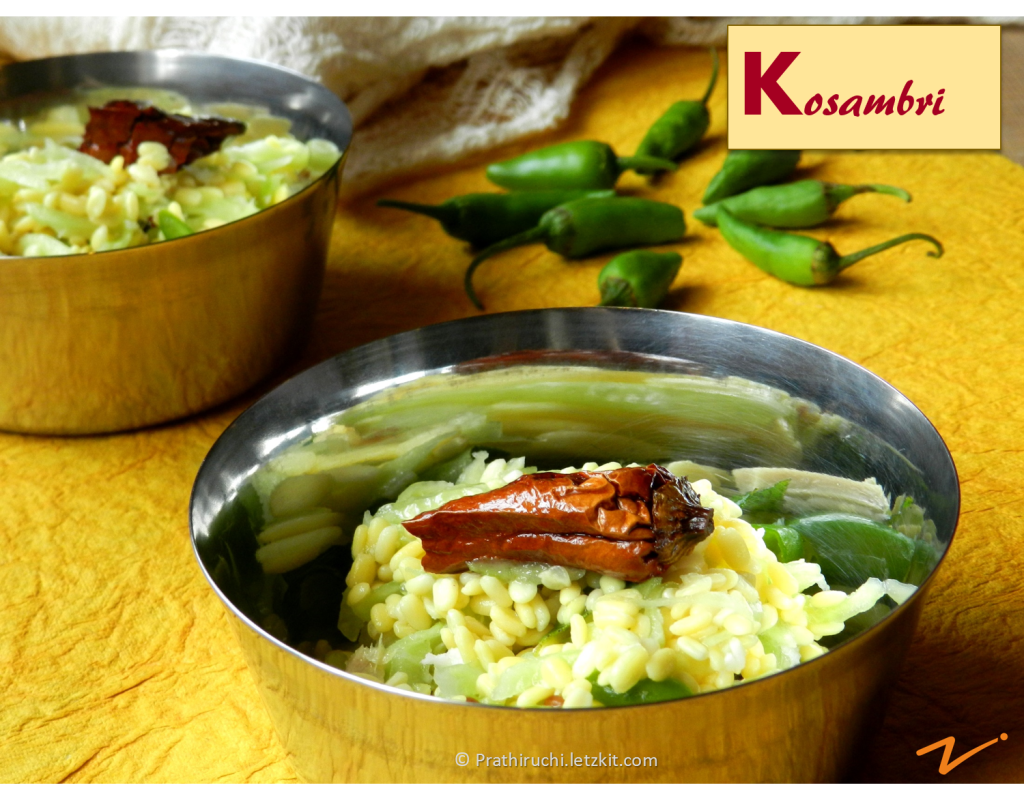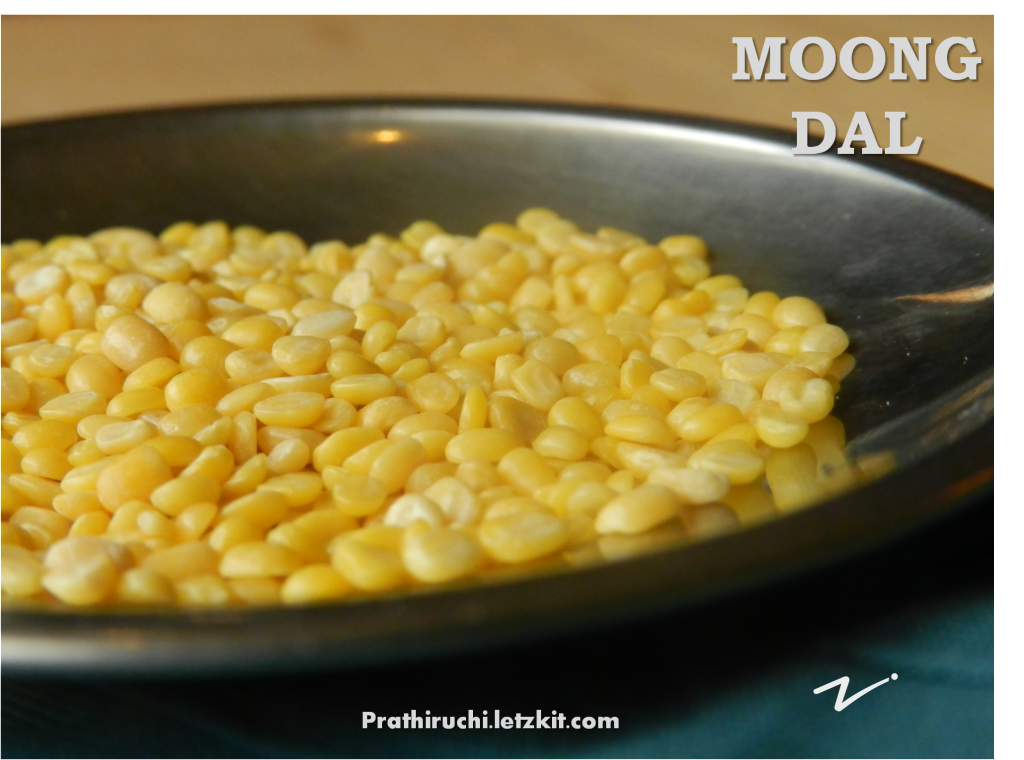 Kosambri is a salad made from pulses and legumes and seasoned with ghee and mustard. They are quite easy to put together. And I need not mention that its heath quotient is quite high for it is very obvious.
Today`s recipe is made from split moong dal(hesaru bele in Kannada). Kosambri can also be made from sprouted moong, split bengal gram dal. Fresh vegetables like carrot or cucumber can be added. Even grated raw mango tastes lip smacking! A sprinkling of pomegranate pearls makes the salad a feast to eyes and the palate!
Kosambri is served as a side to the main meal. All festive lunch menu will include two varieties of kosambris. They are a part of a full course meal.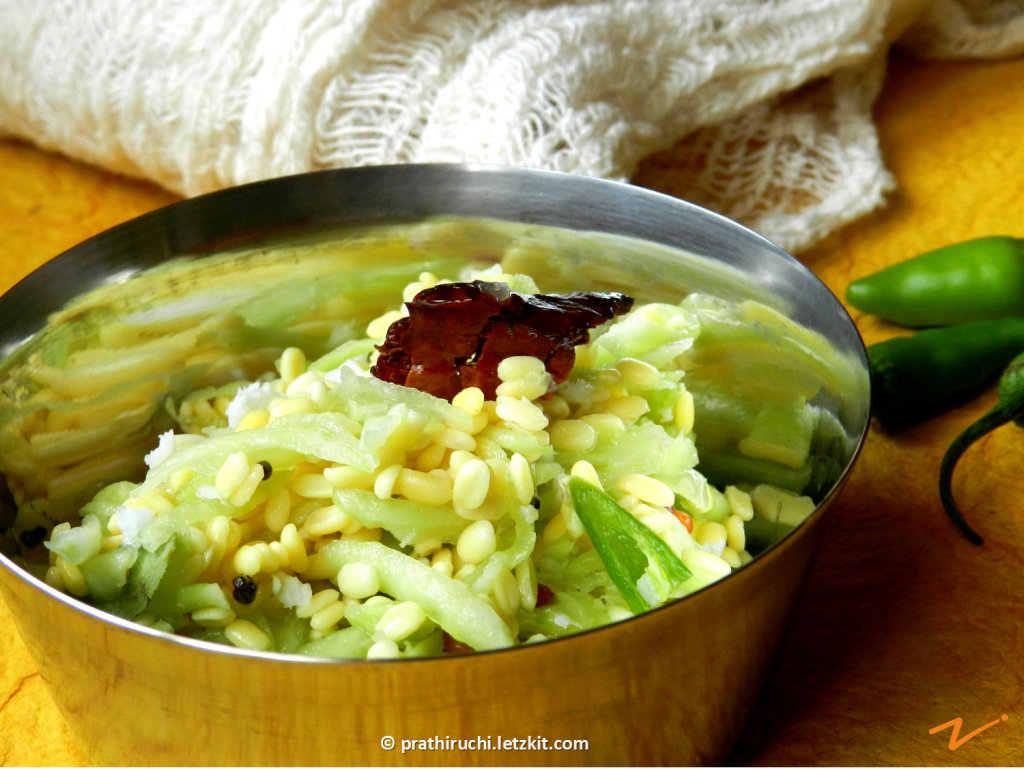 Moong dal or green gram have quite a few health benefits. They are packed with protein and fiber sans the excess fat content and so a great nutritious addition to a balanced diet. They are rich in vitamin A, B, C and E and minerals like iron, potassium and calcium. Green moong is extremely beneficial to health as regular intake of green moong helps in reducing bad cholestrol while possessing antioxidant properties. Moong dal is also used for a cooling diet.
Now that you know few of the many benefits of moong, do not forget to include them in your diet regularly!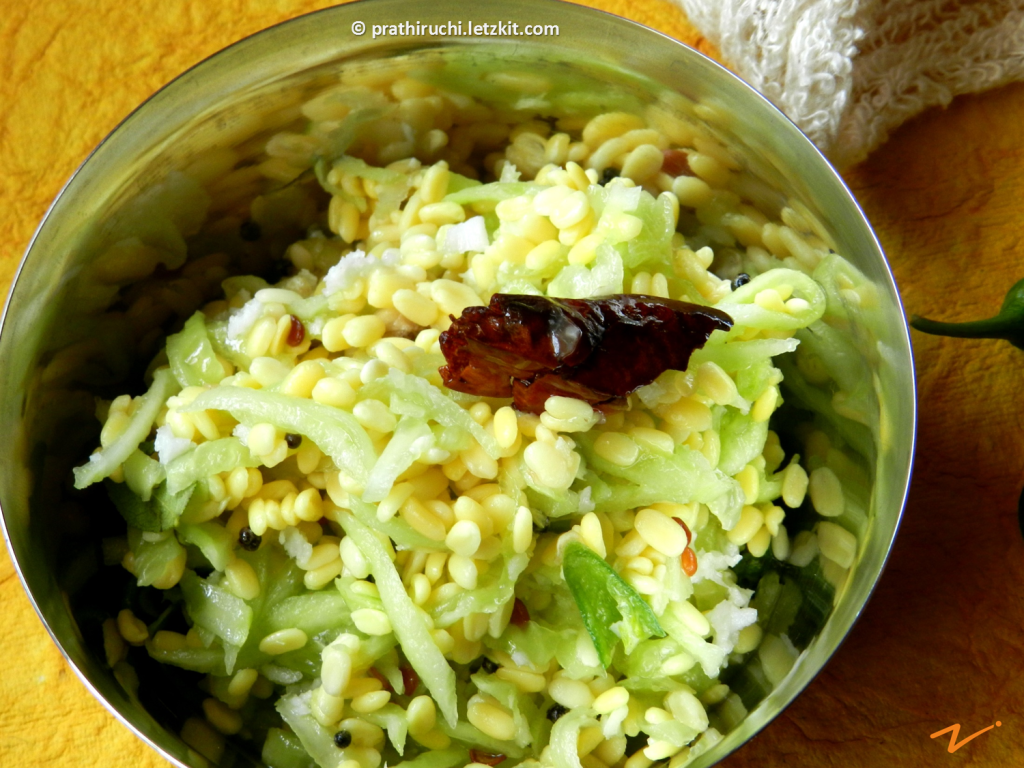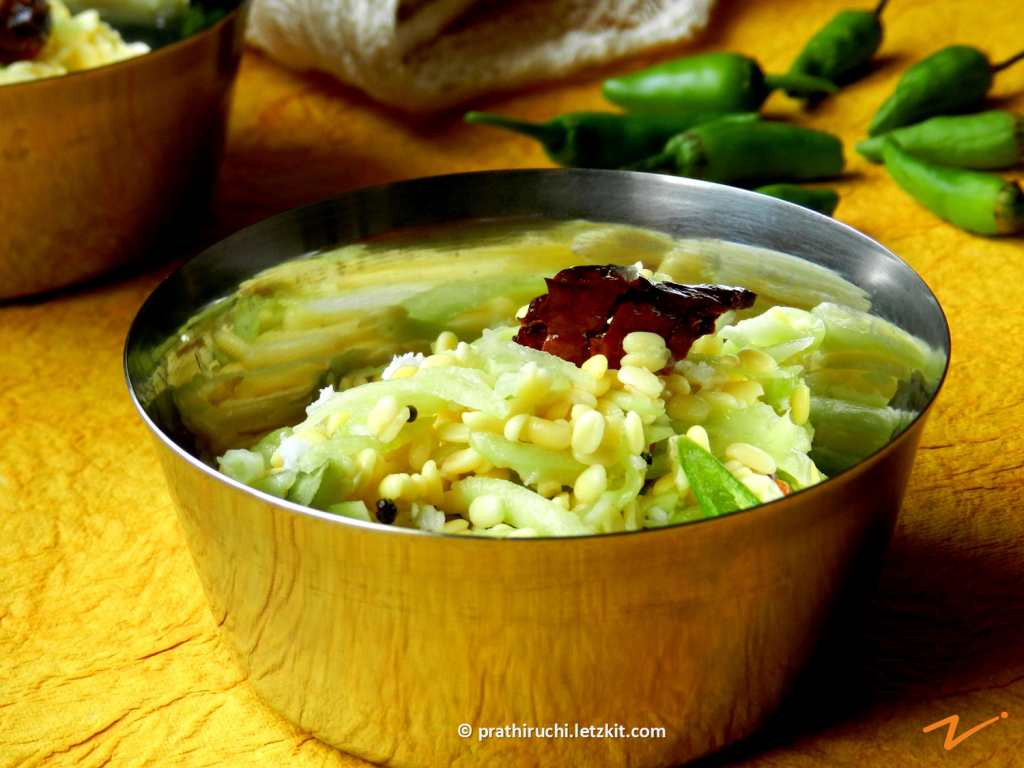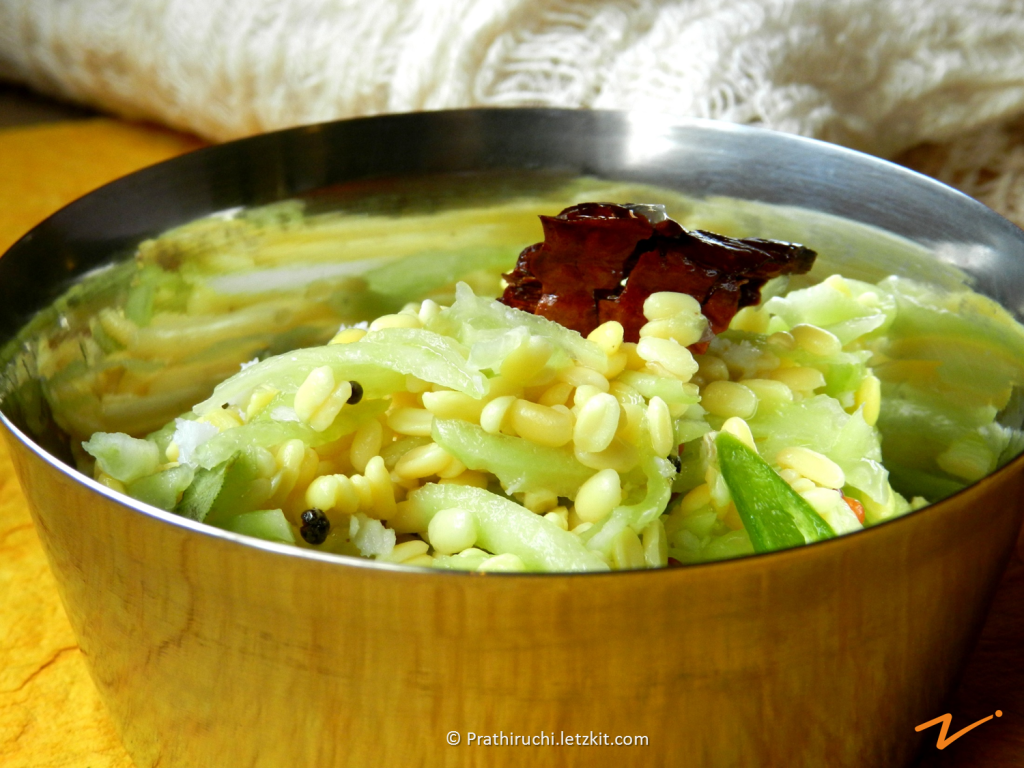 Hesaru Bele Kosambri
1 cup moong dal/ hesaru bele (yellow, split)
1/2 " ginger
1 green chilli
1.5 tsp lime juice
3 tbsp grated cucumber
salt to taste
For tempering
1 tsp ghee
1/2 tsp mustard seeds
1/2 tsp urad dal
1/8 tsp asafoetida (hing)
4 curry leaves
1 dry red chilli
Wash moong dal. Then soak in water for half hour or till soft. Drain
Peel and grate cucumber. Squeeze excess water from it. Peel and grate ginger. Finely chop green chillies.
In a mixing bowl. put moong dal, cucumber, ginger, green chillies, salt, lime juice.
For tempering, heat ghee in a small pan. Add mustard, urad. Let mustard start to crackle and urad turn red.. Add remaining ingredients and pour over the moong dal. Mix and serve as a salad.
You may also add grated carrot or grated coconut or pomegranate pearls.
You may replace moong dal with sprouted green gram and cucumber with grated carrot and pomegranate. Remaining ingredients are the same.
Vary quantity of cucumber, carrot, green chillies, lime juice as per taste.