We travel far and wide. We travel the world. We revel in the artistry in landscape, architecture, culture worldover. Its a way to take a break, to get away from the madness of everyday chaos. A hiatus to just sit and gaze at the river bank and watch as birds to a quick landing to grab their meal from the river is a wonderful thing. To stare at the snow capped mountains cleanses the mind. Or to count the twinkling stars in the sky obliterates the tension from your mind!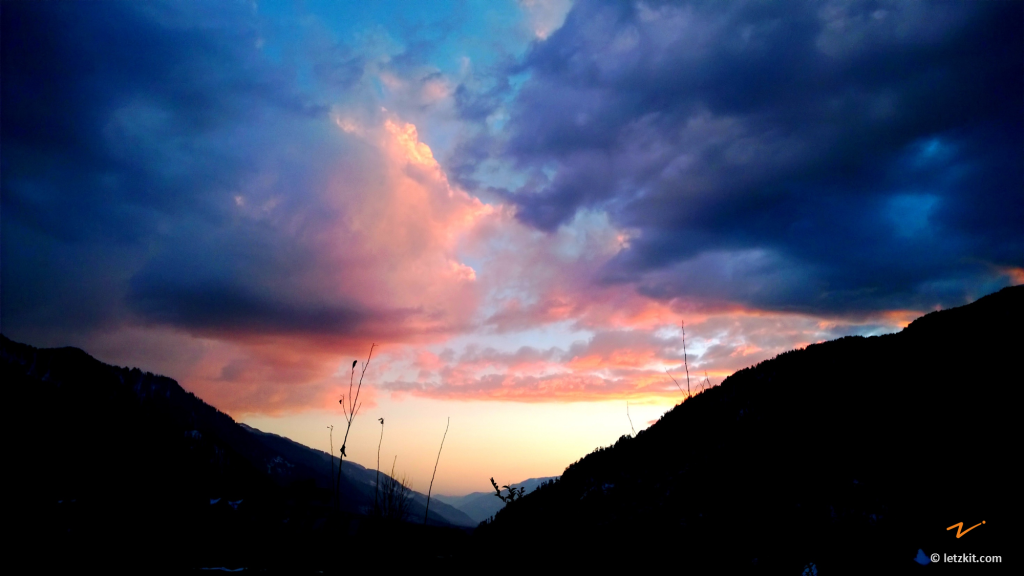 I remember our holiday in Manali. The view was so serene. It was paradise on earth – literally and sans any exaggeration! It was an adventure to try out their local delicacies. There were good options for delicious mouthwatering continental fare even. Pizzas cooked in wood fire gave it an authentic aroma. We indulged in creamy cheesy pasta. The list goes on. And then there were times when we preferred to cook or rather put together out own instant snacks! That one time we tried out chips masala. It is dear hubby`s speciality. It is an 'item' sold in 'gaadis' by chaat vendors on Bengaluru. The highlights of this dish are – easy to put together, extremely tasty, highly addictive!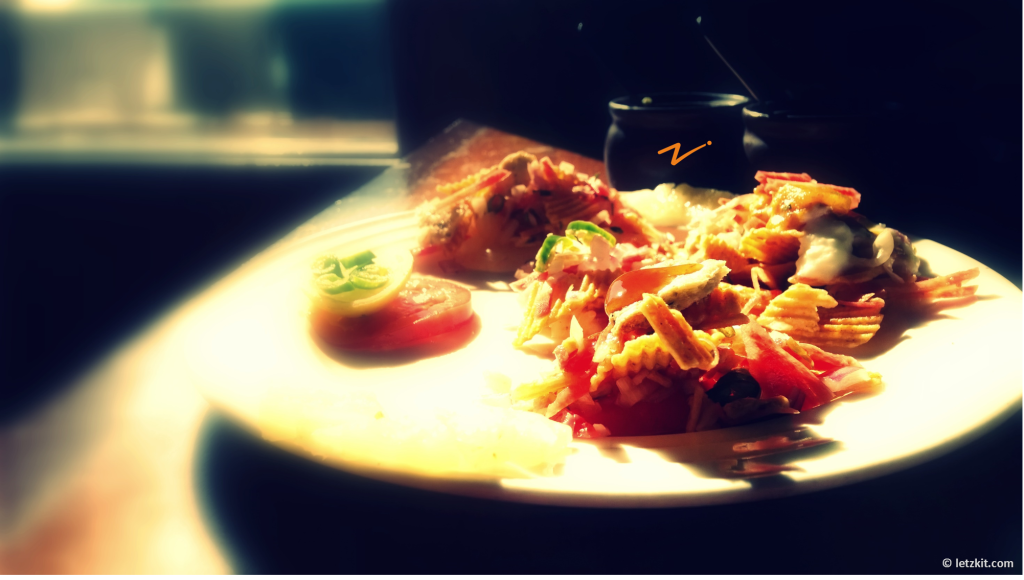 FYI this is not today`s recipe. Making and gorging on this however made me ponder. How much ever far we travel, we always yearn to stay connected to our roots. Stay in touch with the familiar environment, tastes, flavors, aromas. Because unknowingly, we try and look for attributes of that familiar and comforting environment we grew up in.
Same goes for food. We experiment and try different cuisines from different regions, cities, states or countries. But we do try and include a touch of our 'cuisine' to it, don`t we? The pasta is one popular dish that is popular world over. It lends itself to different experiments. Like this recipe – Tadka Pasta. Pasta is given a touch, rather a makeover by including 'desi quotient'!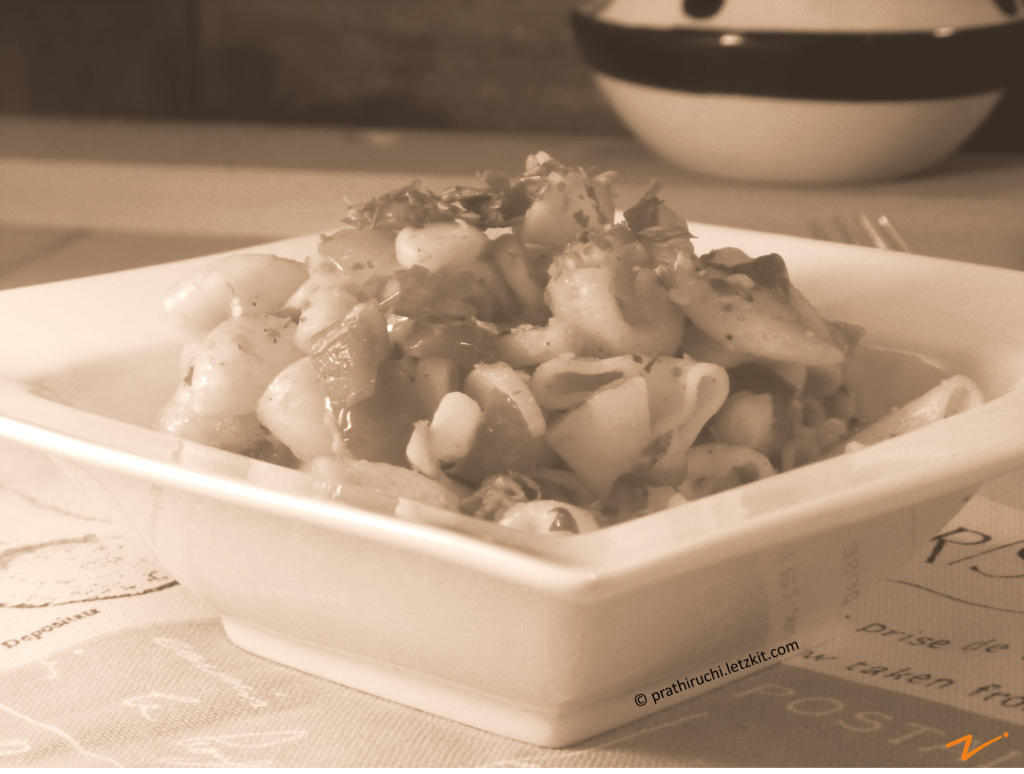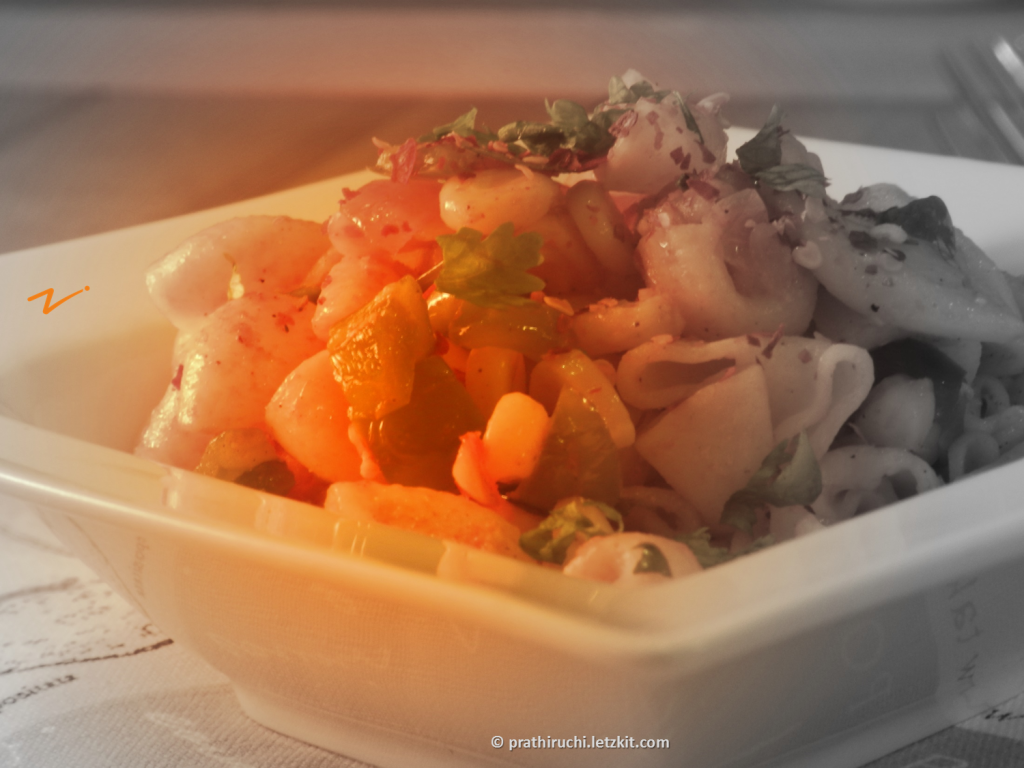 Tadka Pasta
Pasta sauteed with Indian spices
1 1/2 cups dry macaroni (cup measuring 250 ml)
1 big onion (chopped)
1 sprig curry leaves
2 green chillies (slit)
4 to 5 garlic cloves (chopped)
1 capsicum (chopped)
1/4 cup corn (boiled)
1/2 tsp crushed pepper
1/2 tsp red chilli flakes
4 tbsp tomato ketchup
2-3 tbsp coriander leaves (cilantro)
1/4 tsp red chilli sauce
1 cube grated cheese (optional)
1/4 tsp pav bhaji masala powder or garam masala powder+kitchen king masala
2 tbsp soy sauce
Boil macaroni by adding boiling water salted water. Cook till al dente i.e cooked but still firm. Drain and refresh in cold water. Boil corn and drain. Alternatively you can cook macaroni along with corn in a pressure cooker for upto 2 whistles. Drain and refresh.
In a pan heat oil, add curry leaves, green chillies, garlic. Fry for 1/2 minute.
Add onion. Fry till translucent. Add capsicum, fry for 1 minute.
Add crushed pepper, salt, chilli flakes. Fry for 2 to 3 mins.
Add soy sauce, red chilli sauce, ketchup. Fry for 1-2 mins.
Add pav bhaji/ garam masala powder. Mix lightly. Add cooked macaroni, corn. Toss well till mixed.
Switch off heat and add grated cheese..
Serve hot.
You can also add 1/2 to 1 cup mixed boiled vegetables like carrot, cabbage, peas.
You may added shredded spinach after adding sauces and saute till wilts.