Avarekalu or lilva or hyacinth or field beans is popularly used in cuisine of Karnataka. There are many dishes you can prepare with avarekalu and many reasons to love it!
For those who do not find this 'bean' very exciting I urge you to still go ahead and pick it up. Try out this gashi which is a family recipe. The avarekalu is simmered in freshly grated coconut masala. The marriage of avarekalu with minimum spices and some tamarind for that tang makes it a very comforting dish.
The gashi tastes good with either rice or chapathis or even with raagi mudde.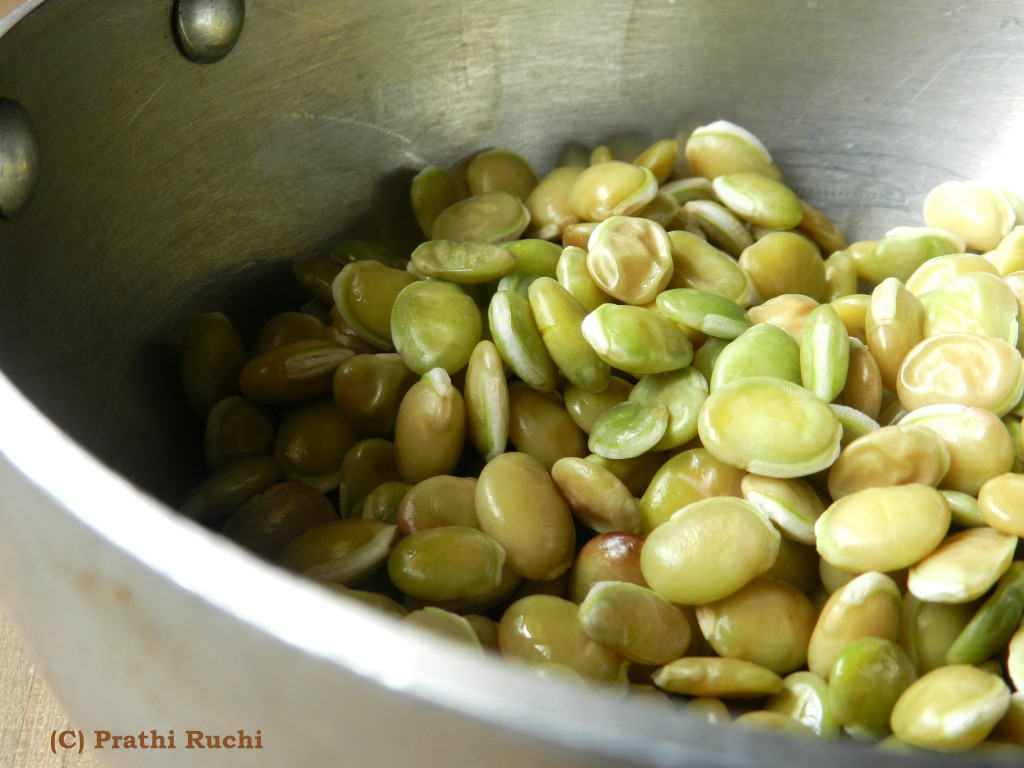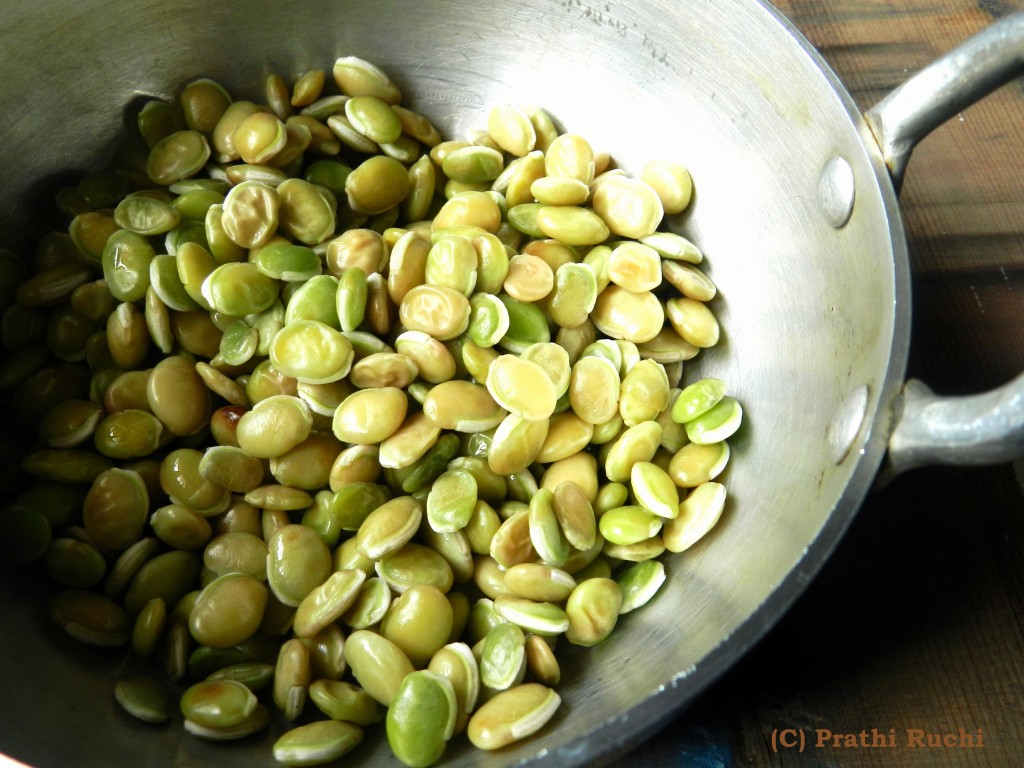 Life seems to be passing by too quickly and hence it is more important to live in the present and spend time with your loved ones, doing things you enjoy. And also you need to hurry up and get a batch of avarekalu before the season comes to an end!
And if we do not make time to do our favourite things, you will never get around to do them in the near future as well. Time will pass you by and your life would just turn robotic.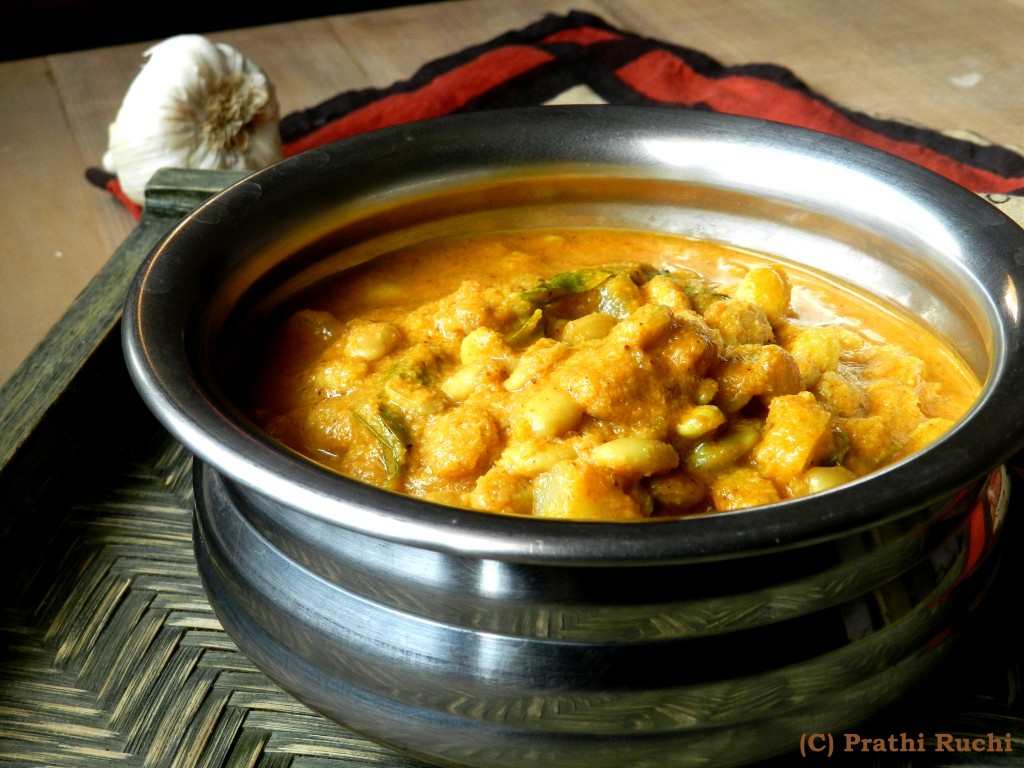 Avarekalu Gashi
Avarekalu or Field beans cooked in coconut gravy
1 cup avarekalu (field/ hyacint beans)
1 potato
1 onion
2 cloves garlic
few curry leaves
3 tbsp coriander leaves
Paste
1/2 coconut
1 " ginger
2-4 cloves garlic
1 " cinnamon
4 cloves
1 large tomato
1 large onion
3-6 dry red chilli (or 1 tsp red chilli powder)
1/4 tsp turmeric powder
Wash avarekalu. Peel and cube potato. Slice/ chop onions. Peel and chop garlic.
In a pressure cooker heat oil. Add onion, garlic and curry leaves. Fry till onions are translucent.
Add paste and fry till raw smell goes.
Add avarekalu, potato, coriander leaves, salt, water as required. Close and cook up to 1 whistle.
Serve hot with rice, akki rotti, dosa, chapathis, ragi mudde.
1. You can add a small piece tamarind when grinding paste.
2. You could first fry the paste ingredients (except coconut) in 2 tsp oil till aromatic. Last add coconut and switch off flame. Cool and grind.
3. You could cook avarekalu separately and then mix with seasonings and masala and simmer.
4. For thickness you can add 2 tbsp avarekalu when you grind paste.
5. You could also add 2 tsp coriander seeds and 1/2 tsp cumin seeds for paste.